Sada-e-Watan Sydney
Sadaewatan@gmail.com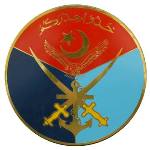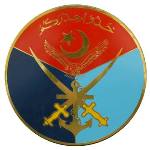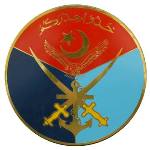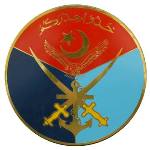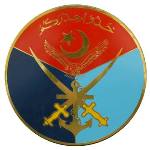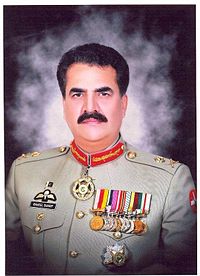 Welcome General Raheel Sahib
Few Photos with Brief Report about the Pakistan Chief of Army staff, General Raheel Sharif 's first official Visit of Australia
Report: Syed Zafar Hussain, Chief Editor Sada-e-Watan - Photos taken by Kerry Alchin
Chief of Army staff, General Raheel Sharif who is on an 4 day first official visit to Australia attended a foreign and security round table discussion in Canberra on Wed, 06 July 2014. The official talks was hosted by Mr. Peter Varghese AO, secretary Department of Foreign affairs and Trade.
The Acting High Commissioner for Pakistan, Asima Rabbani, high ranked Pak army Generals and defence Advisor Brig. Mohammed Asghar was also with COAS. The discourse encompassed Pakistan's security perspective in connection with its ongoing Operation in North Waziristan and overall counter terrorism contributions not only within Pakistan but for the entire region and beyond.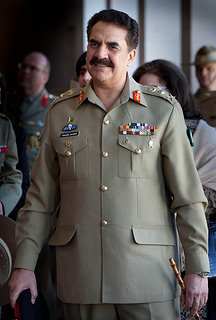 General Raheel in Australian Capital
Significance of cooperation by the regional states and the role of the global community towards fighting terrorism and terrorists network was specially highlighted for the long term and enduring peace.
Pakistani Armed forces' determination and prowess in fighting terrorism and de-radicalisation efforts came under discussion and were highly appreciated by the participants.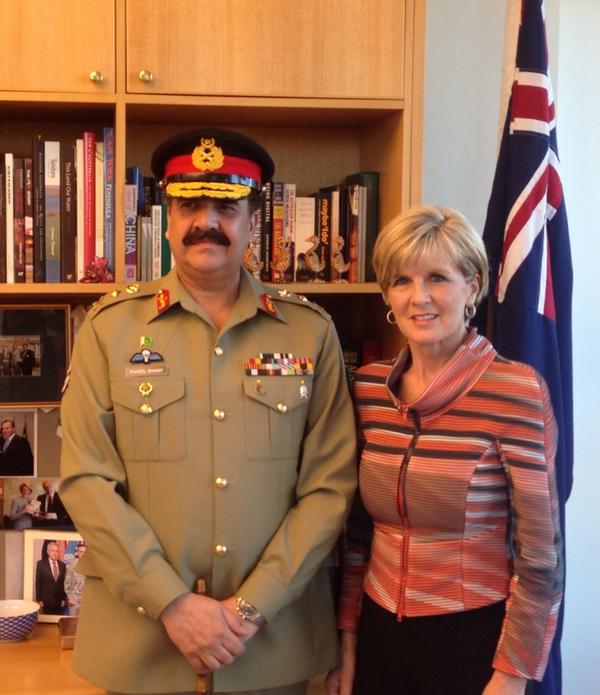 Pak Army Chief General Raheel Sharif and FM Hon. Julie Bishop
The COAS also held a separate meeting with Minster for Foreign Affairs Ms Julie Bishop. Matters of mutual interest with particular emphasis on regional security were discussed during the meeting.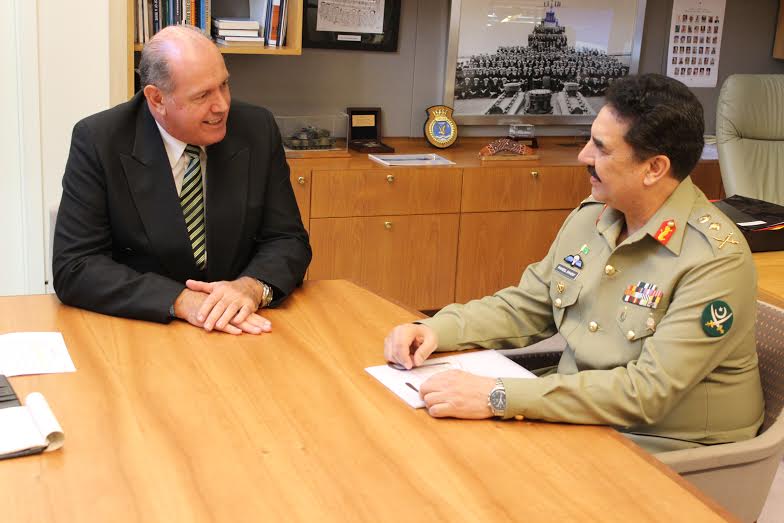 Chief of Army staff, General Raheel Sharif held meeting with Australian Minister of Defence Hon. David Johnston
The Chief of Army staff, General Raheel Sharif, who is on an official visit to Australia held meetings with Australian Minister of Defence Hon. David Johnston and secretary defence Mr Dennis Richardson. Matters of regional security and bilateral defence cooperation were discussed during the two meetings.
General Raheel Sharif also met Lt Gen David Morrison, Australian Army Chief. Matters related to further strengthening military to military ties between both the countries were discussed.
Later General Raheel Sharif, COAS attended a round table discussion hosted by vice chief of defence forces, Vice Admiral Ray Griggs along with Australian services chiefs and high ranking officials of ministry of defence. Matters concerning regional security, Pakistan's role and contributions in fighting terrorism and need for enhanced bilateral defence cooperation between the two countries were discussed. Pakistan's experiences in combating terrorism, and its Expertise in Countering Improvised Explosive devices were widely discussed and acknowledged.
Earlier on his arrival at Army Headquarters, Guard of Honour was presented to COAS. General Raheel Sharif was also the guest of honour at a banquet hosted by Lieutenant General David Morrison, Australian Army Chief.
On Tuesday, 05 July 2014, The Chief of Army staff, General Raheel Sharif is at Australian War Memorial Canberra.
Earlier COAS visited Australian War Memorial and attended Wreath laying ceremony to pay homage to Australian soldiers.
Raheel Sharif
General Raheel Sharif, Hilal-i-Imtiaz (Military) hails from a martial stock. He was born in Quetta on 16 June 1956 to Major and Mrs Muhammad Sharif. He is younger brother of Major Shabir Sharif, NH, SJ and Capt Mumtaz Sharif, Sbt. He is an alumnus of Govt College Lahore, and Pakistan Military Academy from where he passed out with 54th PMA Long Course. He was commissioned in Oct 1976 in the battle hardened and renowned 6th Battalion The Frontier Force Regiment in which his elder brother had embraced Shahadat.
As a Young Officer, he performed his duties in Gilgit in an Infantry Brigade and also served as Adjutant of Pakistan Military Academy. He did Company Commander's Course from Germany and subsequently served in the prestigious School of Infantry and Tactics as an instructor. He attended the Command and Staff College Canada, graduating with distinction.
The officer carries with him a vast experience of Command, Staff and Instructional appointments. He served as the Brigade Major of an Infantry Brigade and has commanded two infantry units i.e 6 Frontier Force Regiment at Kashmir along LOC and 26 Frontier Force Regiment along the Sialkot Border. He remained on the faculty of the Command and Staff College, Quetta and attended Armed Forces War Course at National Defence University, Islamabad in 1998. As a Brigadier, he has commanded two Infantry Brigades, including an Independent Infantry Brigade Group. The General has had the Honour of being the Chief of Staff of two Corps, i.e 30 Corps and 12 Corps. He is also a graduate of the prestigious Royal College of Defence Studies, United Kingdom.
He has been the General Officer Commanding of an Infantry Division and the Commandant of prestigious Pakistan Military Academy. As a Lieutenant General he served as Corps Commander 30 Corps for two years before taking over as Inspector General Training and Evaluation in which capacity he oversaw the training of Pakistan Army. His stewardship resulted in fructification of Pakistan Army's operational thought and doctrinal response to the much vaunted Cold Start doctrine of Indian Army. The general is married and has two sons and a daughter. He is an avid reader and enjoys hunting and swimming.








The COAC General Raheel Sharif at Australian War Memorial Canberra
General Raheel's Latest Photo taken in Australia (05 August 2014)