Sada-e-Watan Sydney ™
sadaewatan@gmail.com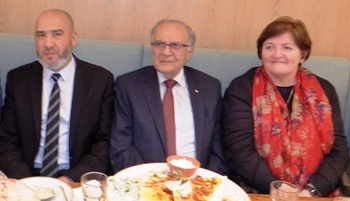 Dr. Rateb Jneid, Dr Kerkyasharian and Hon. Anne Stanley
AFIC hosted Iftar Dinner 2022 at Alaseel Restaurant, Greenacre Sydney
(Coverage by; Syed Zafar Hussain, Editor-in-Chief Sada-e-Watan Sydney)
On Saturday, 9th April 2022, Australian Federation of Islamic Councils (AFIC) hosted Iftar Dinner at Alaseel Restaurant Greenacre Sydney. More than 150 Muslim Community Leaders, Imams of different state and dignitaries attend AFIC Iftar 2022.

AFIC's Chief Executive Officer Keysar Trad welcome all guests and reminded the guests that AFIC is a 58 year institution that has pioneered every almost branch of Islamic services in Australia, especially schools, Halal services and the institution of the Office of Mufti of Australia. Being the national parent organisation for Australian Muslims, AFIC is and strives to continue to serve the community with all its energies and has branched into more concerted efforts to promote the interests of humanity and the environment in Australia and abroad: "Today, AFIC is involved in considered submissions into the effect of the various laws and bills that we have in this country and AFIC has made calls in support of our beleaguered brothers and sisters in India, Kashmir, East Turkistan, Palestine, Iraq, Afghanistan, Myanmar, Syria and elsewhere. We are serving all, treat equal to everyone.

The President of AFIC Dr. Rateb Jneid is based in Western Australia but he is active everywhere. In his speech, Dr. Rateb welcome to all delegates, National Grand Mufti, distinguished guests, Federal MP Hon. Anne Stanley and Community Leaders.

Dr. Rateb Jneid said there is no other event like a nightly Iftar that brings friends, family and community together and there is nothing like being together that can make an Iftar such a beautiful and joyous occasion.

Federal Member of the Parliament Hon. Anne Stanley MP appreciated the services of Muslim in Australia and said that here we all are living peacefully and independently practice our faith & believe.

The National Grand Mufti of Australia, Sheikh Abdul Quddoos Al Azhari during his keynote speech said that Just as Ramadan brings us together on nights like this, we must realise that need to stay together always. Our future and the future of our children need the safeguards of unity and togetherness.

National Grand Mufti of Australia, Sheikh Abdul Quddoos Al Azhari said that we must give special attention to our young generation, listen them, understand their issues & Concern and try to keep them on Right direction.

At the end of the event, Prominent Islamic Scholar Sheikh Khaled Taleb prayers for peace and unity.
Grand Mufti Sh. Abdul Quddoos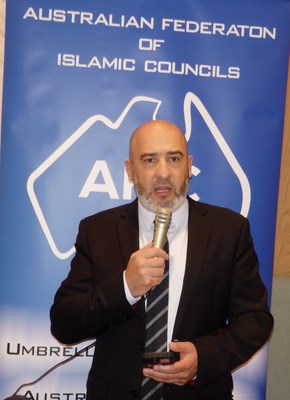 President of AFIC Dr. Rateb Jneid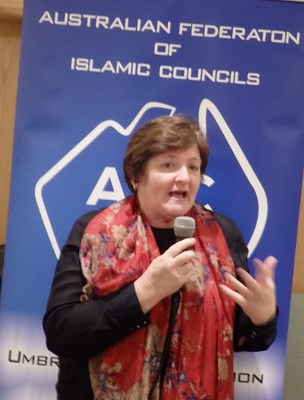 Hon. Anne Stanley, MP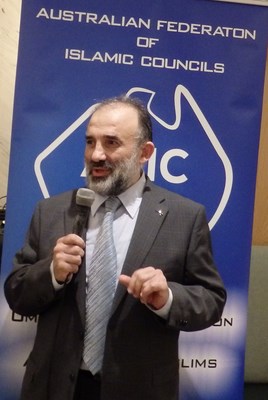 CEO of AFIC Keysar Trad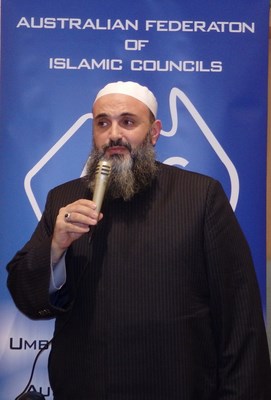 Sheikh Khaled Taleb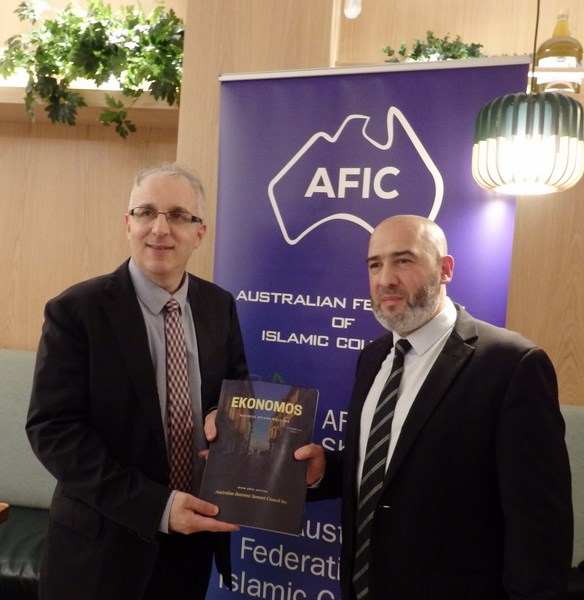 Dr Frank Alafaci Presenting Souvenir to Dr. Rateb Jneid
Former President of AFIC Haji Yaseen and CEO of AFIC Keysar Trad
Dr Frank Alafaci, Turkish Imam Soner Coruhlu and Dr. Rateb Jneid
Syed Zafar Hussain, Dr Stephan Kerkyasharian and Shafiq Khan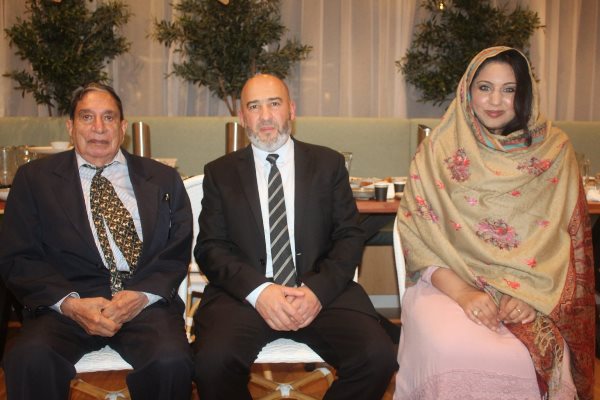 Dr Ali Sarfraz, President AFIC Dr. Rateb Jneid and Alia Sarfraz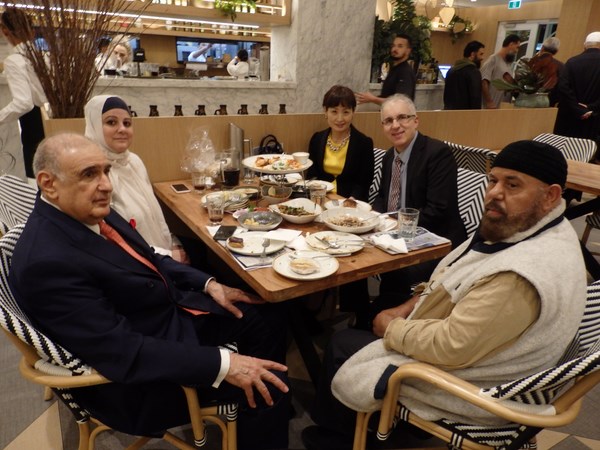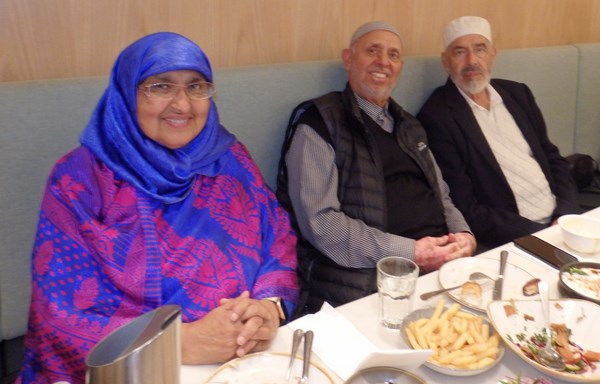 Mehar Zia, Zia Ahmad and Former President of AFIC Haji Yaseen
Munir Mohammad, Dr. Rateb Jneid, Grand Mufti Sheikh Abdul Quddoos Al Azhari and Syed Zafar Hussain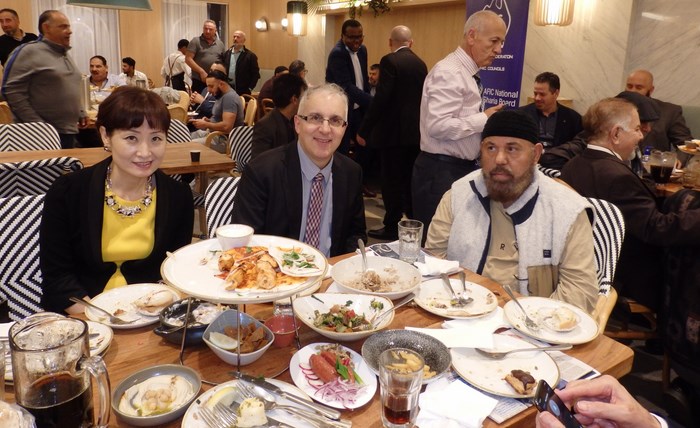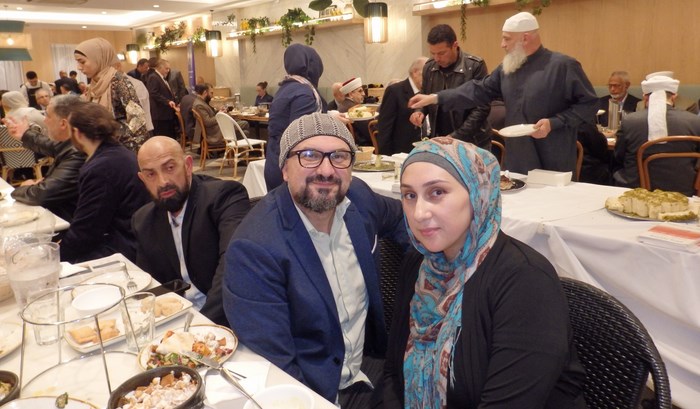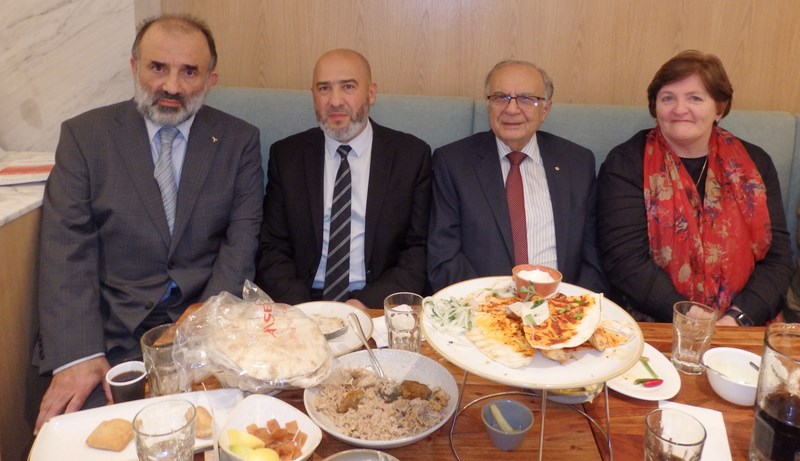 Keysar Trad, Dr. Rateb Jneid, Dr Stephan Kerkyasharian and Hon. Anne Stanley MP
S. Zafar Hussain, Munir Mohammad, Dr. Rateb Jneid, Dr Stephan Kerkyasharian and Keysar Trad