Sada-e-Watan Sydney ™
sadaewatan@gmail.com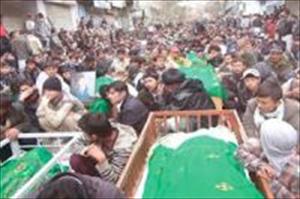 "Protest across Australia against killing of Shia Hazara in Quetta Pakistan."
Human beings with conscious are strongly requested to join us in our Solidarity Rally this Wednesday in support of Oppressed people of Shia Hazara in Quetta. Details are,

Location: Pakistan Consulate: 32 Martin Place, Sydney
Date and Time: Wednesday, 20/02/2013 at 11:00 am
Please invite your friends, families and All Human being to join this noble cause.
Note: weather forecast shows rain tomorrow so kindly bring your rain coat or umbrella.

Note: for details please contact:
Mr. Ghulam Sakhi Wakeelzada
Mob:0450 212 281
Mr.Manzoor Allahyari
Mob:0403 146 528
>>>>>>>>>>>>>>>>>>>>>>>>>>>>>>>>>>>>>>>>>>>>>>>>>>>>>>>>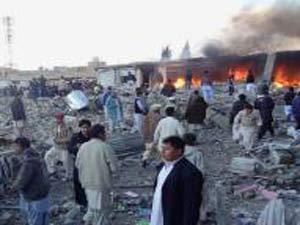 Protest in Sydney against killing of Shia Hazaras in Quetta

INVITATION TO JOIN THE PROTEST IN THE CITY FOR THE KILLING OF HAZARAS / SHIAS IN PAKISTAN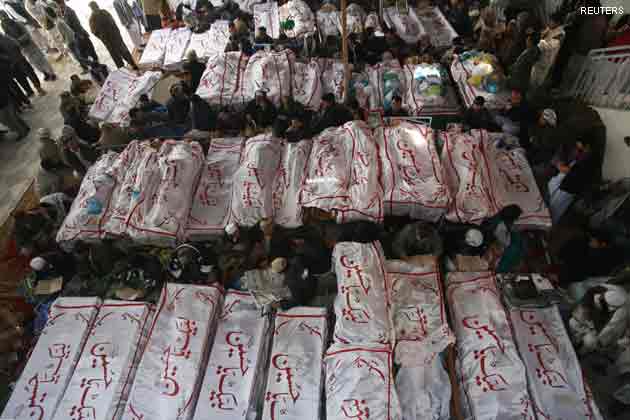 AN PROTEST MEETING HAS BEEN ORGANISED TO SHOW SOLIDARITY TO THE HAZARA AND SHIA COMMUNITY IN PAKISTAN ESPECIALLY TO THE MARTYRS AND THEIR FAMILIES WHO WERE KILLED IN THE BABARIC ACT OF TERRORIST BOMBING IN THE CITY OF QUETTA LATE LAST WEEK. THIS COWARDLY ACT KILLED MANY INNOCENT HUMAN INCLUDING WOMEN AND CHILDREN.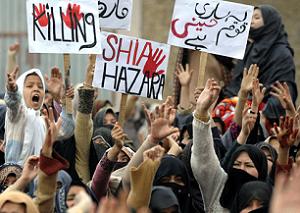 A PROTEST IS ARRANGED AT 32 MARTIN PLACE- OPPOSITE THE PAKISTAN CONSULATE AS FOLLOWS:-

DATE : WED,20TH FEBRUARY 2013

TIME : 11 AM


PLEASE ATTEND THIS PROTEST TO SHOW SOLIDARITY AGAINST ALL SUCH TERRORIST ACTS AND TO OFFER COMFORT TO THE MARTYRS AND THEIR FAMILIES.

FOR FURTHER INFORMATION, PLEASE CALL :

SHAMS UL ABBAS
MOB: 0452 468 786

PANJTAN WELFARE CENTER SYDNEY