Sada-e-Watan Sydney ™
sadaewatan@gmail.com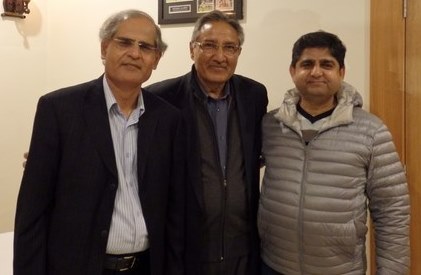 S.Zafar Hussain, Abdul Malik Abdullah and Iftikhar Rana
Former High Commissioner of Pakistan Abdul Malik Abdullah is visiting Australia
The Retired High Commissioner of Pakistan for Australia Mr. Abdul Malik Abdullah is on a short private trip to Australia. He has visited Canberra and Sydney. A respectable senior career diplomat, Mr. Abdul Malik Abdullah was posted in Australia from July 2011 to May 2014.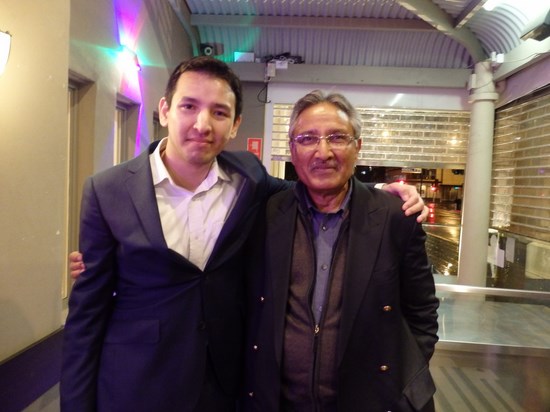 Adil Abdullah and Abdul Malik Abdullah
Prior to his appointment to Australia, Mr. Abdul Malik Abdullah was serving at the Prime Minister of Pakistan's Secretariat Islamabad. He was the Additional Secretary to the PM of Pakistan for the Foreign & Social Sector Affairs (FSA) wing. After he successfully completed 3 years tenure in Australia and after 25 years of Government service, he retired in May 2014 and currently resides in the capital of Pakistan Islamabad.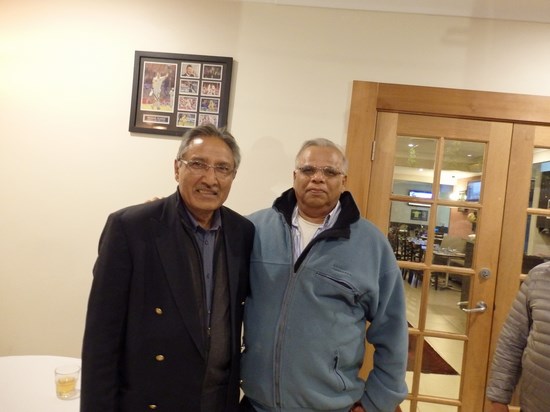 Abdul Malik Abdullah and Azam Mohammed
On Wednesday, 24th August 2016, Leading Businessman the President of Pakistan Australia Business Council Mr. Iftikhar Rana hosted a dinner in the honour of former High Commissioner Mr. Abdul Malik Abdullah. The dinner was held at the Spice of Life Restaurant, Harris Park Sydney and attended by Former Consul General of Pakistan in Sydney Mr Azam Mohammed, Editor-in-Chief of Sada-e-Watan Sydney Mr. Zafar Hussain, Mr. Adil Abdullah, Mr Ishtiaq Khan and Nafees Durrani.
On behalf of the Australian Pakistani Community, host Mr. Iftikhar Rana President PABC Welcomed the Former High Commissioner of Pakistan Abdul Malik Abdullah and wished him well. Mr. Iftikhar Rana said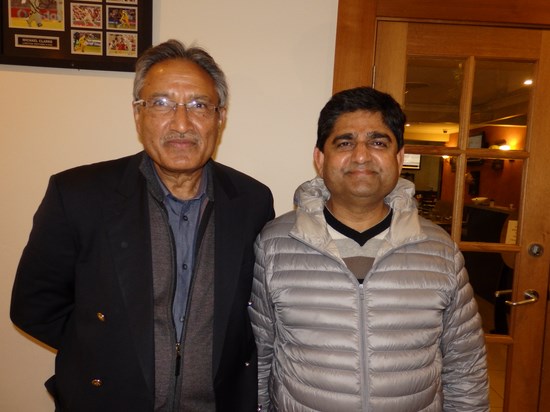 Abdul Malik Abdullah and Iftikhar Rana
that Mr. Abdul Malik Abdullah worked hard to further strengthen the political, economic and trade relations between Pakistan and Australia.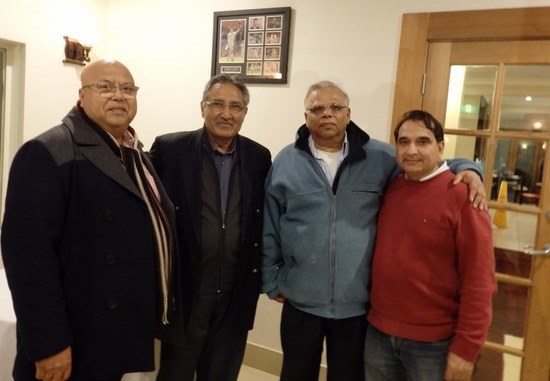 Ishtiaq Khan, Abdul Malik Abdullah, Azam Mohammed and Nafees Durrani
H.E. Abdul Malik Abdullah used his diplomatic skills to promote Pakistan Australia Friendship & keep in touch with all the Pakistani community living in Australia.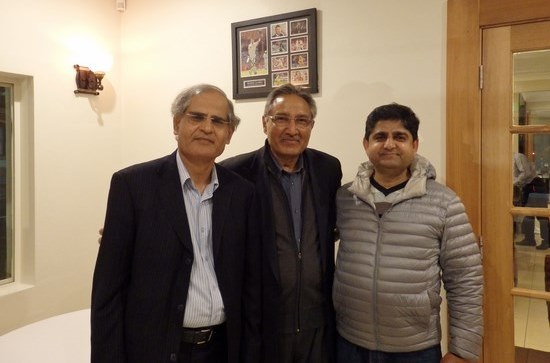 Syed Zafar Hussain, Abdul Malik Abdullah and Iftikhar Rana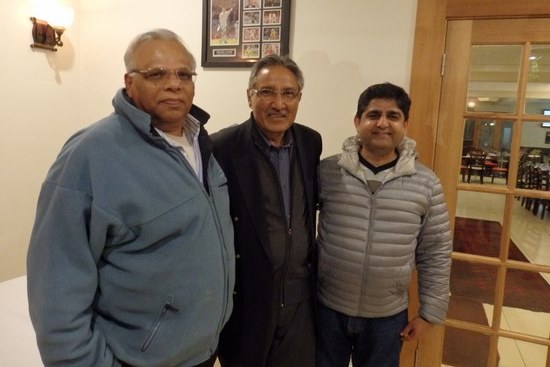 Azam Mohammed, Abdul Malik Abdullah and Iftikhar Rana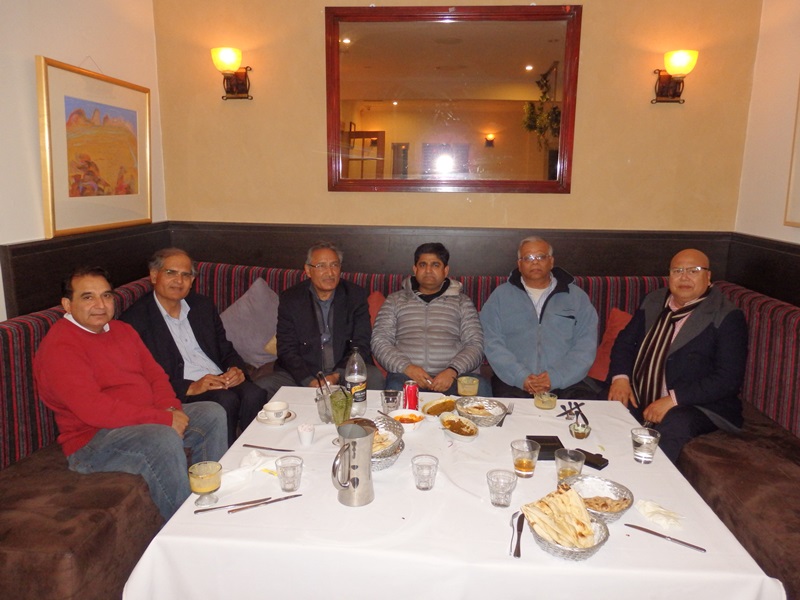 Nafees Durrani, Syed Zafar Hussain, Abdul Malik Abdullah, Iftikhar Rana, Azam Mohammed and Ishtiaq Khan