Sada-e-Watan Sydney ™
sadaewatan@gmail.com
High Commissioner H.E. Naela Chohan hosted a Community meeting & Dinner in Sydney
On Sunday, 9th November 2014, Her Excellency Naela Chohan, the newly appointed High Commissioner for Pakistan in Australia, hosted a reception to meet the Pakistani community in a local Pak function centre in Sydney. The prominent Pakistanis and Australian Pakistanis, hailing from different provinces / regions of Pakistan and representing various communities / groups, sections of society, professional fields and different faiths were invited in the meeting-cum-reception. All Pakistani media groups, newspapers, online paper Sada-e-Watan, periodicals, etc. were among the distinguished guests of the evening.
H.E. Naela Chohan and the Consul General of Pakistan Mr. Abdul Aziz Uqaili received all the guests at the entrance of the hall. Each guest introduced himself / herself to the High Commissioner before occupying their seats.

The distinctive feature of the gathering was that there was neither any stage nor any main table, as every invited person was treated as the most valued guest. There was free seating on the principle of 'first come first seated'. The High Commissioner and the Consul General ensured that they conversed with every guest and spent some time exclusively on each table. Therefore, two out of ten chairs on each of the fifteen tables were marked "reserved" to be left vacant for them to move around and interact with the guests.
CG Abdul Aziz Uqaili
The Consul General began the proceedings on time and recited Surah Fateha to start the formal programme. At the outset he introduced the High Commissioner and informed the community about her educational background, her career profile and credentials. The details are given below.

Ms. Naela Chohan holds a Masters Degree in International Relations from Quaid-e-Azam University, Islamabad and a PhD session certificate in International Relations from Centre for Diplomatic and Strategic Studies (CEDS) in Paris. She also undertook the Executive Development Program (EDP) from the Kennedy School of Government at Harvard University Boston.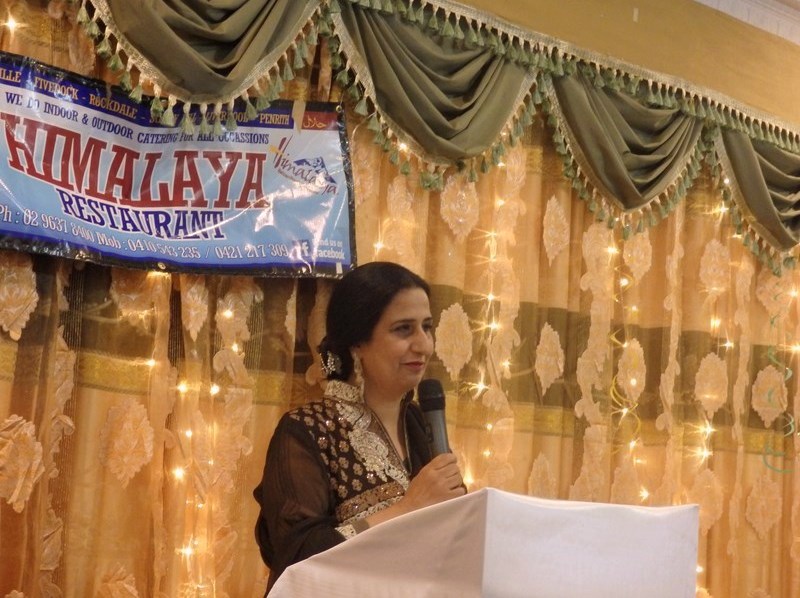 She joined Foreign Service of Pakistan in October 1982 and her diplomatic assignments have included the High Commission of Pakistan in Ottawa (2007-09); New York(1986-89); the Pakistan delegation to United Nations General Assembly 41st (1987) Session and 42nd(1988) Session; the Embassy of Pakistan in Tehran (1989-1993), and the High Commission for Pakistan in Kuala Lumpur (1997-2001). She held several assignments at the Headquarters in Islamabad as Section Officer (1984-1986), Director (1993-1997 & 2001-2004), Director General (2005-2007) and Additional Secretary (May 2013 to Sept 2014).
H.E. Musa Javed Chohan, Uzma Gilani of PTV and President PAA Shahid Iqbal
She served as Ambassador of Pakistan to Argentina (2009-2013) and was concurrently accredited to Uruguay, Peru and Ecuador, where she has been a vocal proponent of stronger ties between Pakistan and Latin America. She has taken over as the High Commissioner for Pakistan to Australia in September 2014.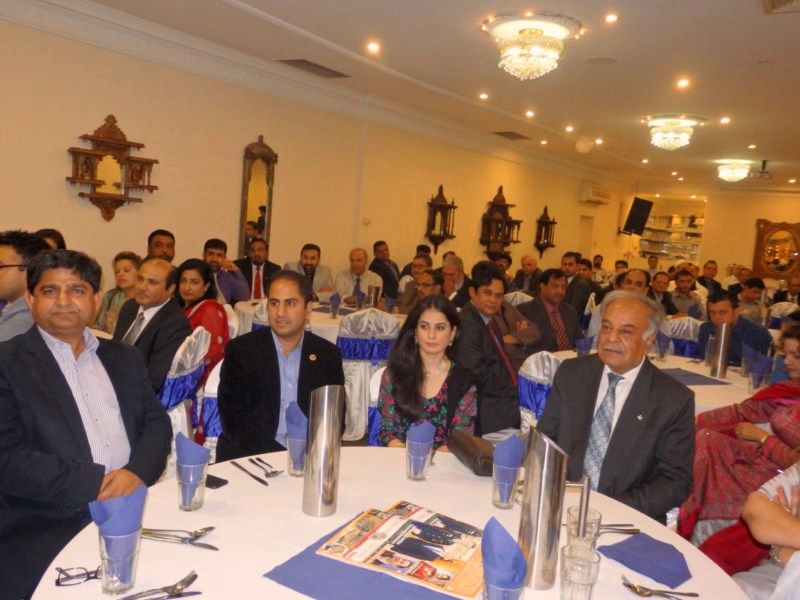 President PABC Iftikhar Rana, Usman Chohan and H.E. Musa Javed Chohan
Ms. Naela Chohan has experience in Chemical Weapons Disarmament. She has the distinctive honour of being the first civilian and woman to head the National Authority on the Implementation of the Chemical Weapons Convention in Pakistan.

As a polyglot, she has fluency in English, French, Persian, Punjabi, Urdu, and Bengali.

She also has a publication titled "Implementation: Asia - The National Authority of Pakistan" that was published in Chemical Disarmament Quarterly, Vol 5, No. 3, Sept 2007.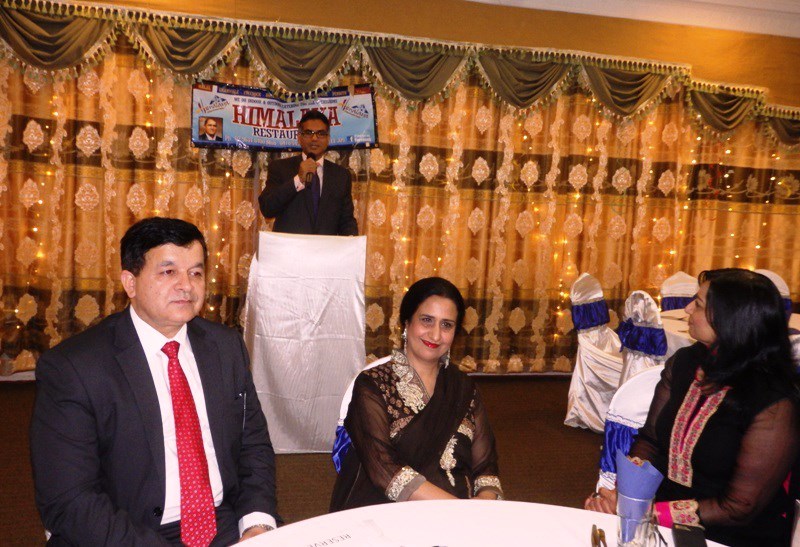 Defence Advisor Brig Asghar, HC Naela Chohan and Dr Mehreen Faruqi MP
After the introduction, the Consul General invited the High Commissioner to share her views with the community. While speaking, the High Commissioner informed the community that she deemed it appropriate to host today's meeting / dinner so that she could meet most of the community members who represent, or are members of, wide sections of Australian Pakistani community in Sydney and New South Wales.
The High Commissioner lauded the services of the Pakistani community in Australia who are mostly professionals and few of them are doing business as well. She acknowledged that in her interaction with the Australian politicians, public servants and other citizens, she found that they respect Australian Pakistanis and regard them as very dynamic and productive members of the Australian society mainly because they positively contribute to the local economy and are actively associating and integrating with the mainstream and multicultural communities of Australia.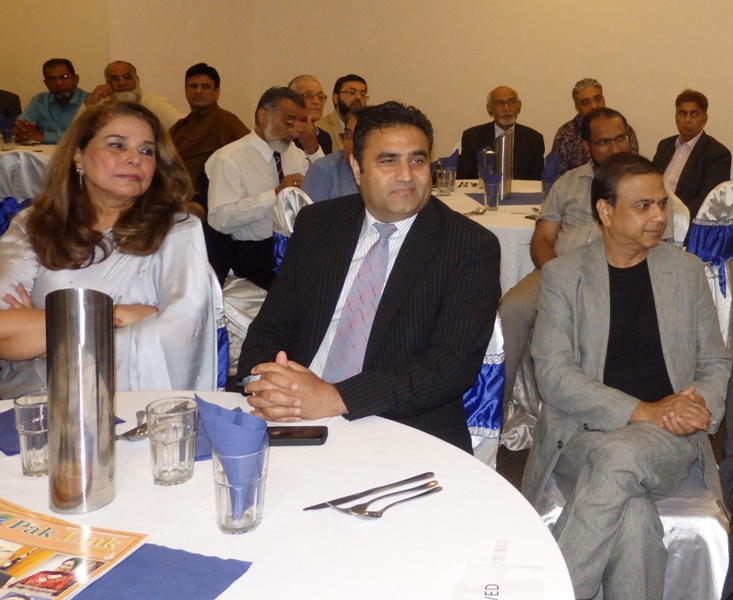 Uzma Gilani, Shahid Iqbal and President Australia Pakistan Medical Association Dr. Sayeed Khan
She asserted that our diaspora is very patriotic and loyal to Pakistan. Overwhelming majority of them are dual nationals and, besides Australian passport, they either hold Pakistani passport or NICOP. She lauded the services of the community for remitting over US$160 Million (FY2013-14), showing a growth of 6.6% over the last year, which reflect our commitment to our families and our nation.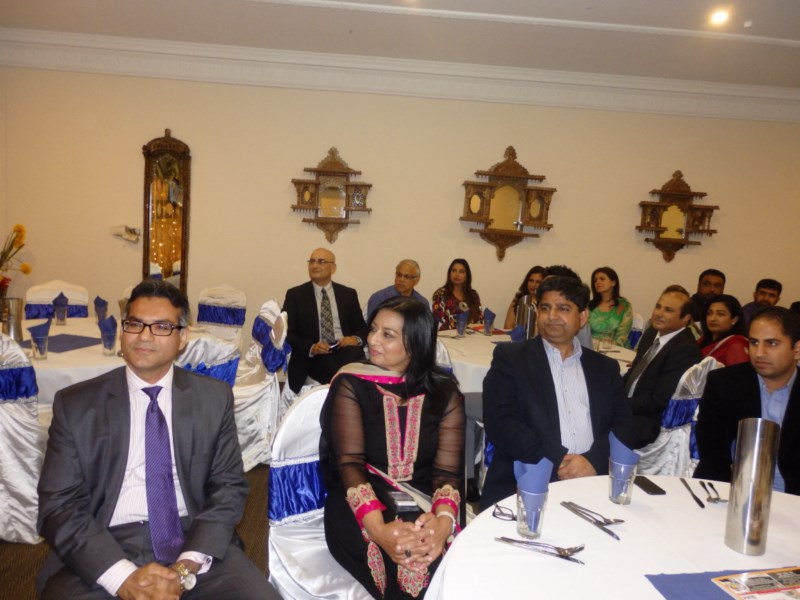 Consul General Abdul Aziz, Dr. Mehreen Faruqi, Iftikhar Rana & Usman Chohan
Her Excellency Naela Chohan also welcomed Dr Mehreen Faruqi, Member Legislative Council (MLC), NSW Parliament, who is the only Australian of Pakistani origin to be elected as a Parliamentarian in Australia. She appreciated the services of Dr Faruqi in projecting the soft image of Pakistan in Australia. The High Commissioner also stated that she wants to take all our respectable community members along and seek their support and guidance to effectively project the soft image of Pakistan and to positively contribute to our (Pakistani) society and economy.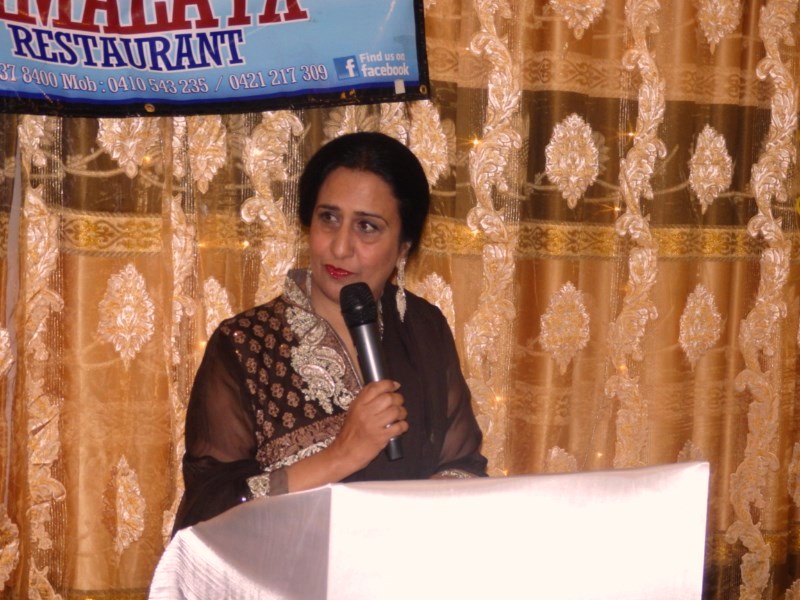 High Commissioner stressed the need to increase bilateral trade between Australia and Pakistan, which has yet to touch A$1 billion. She apprised the community that the bilateral trade was heavily tilted in favour of Australia, due to import of high quality expensive Australian products and services in Pakistan. However, she stated that our exports to Australia, which had stagnated around A$178 Million in last five years, have crossed A$210 million, last year. She hoped the same trend to continue in future as well.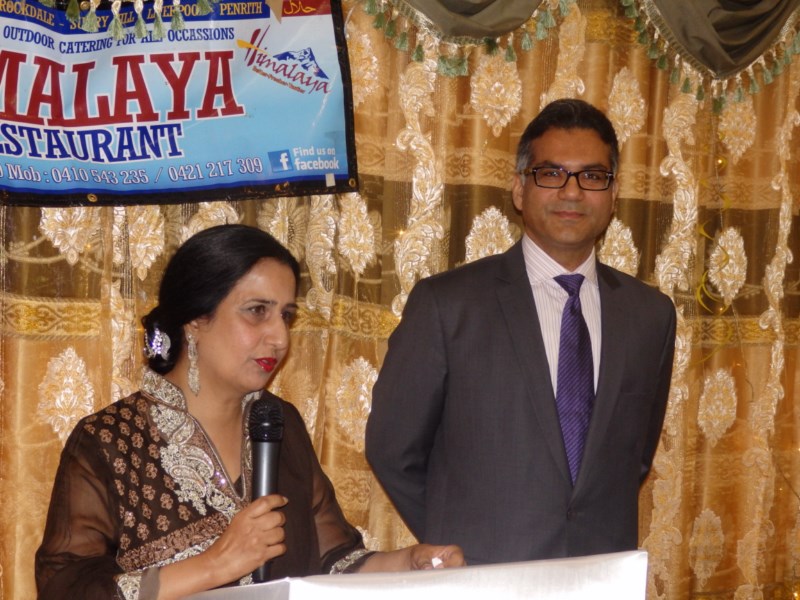 High Commissioner Naela Chohan and CG Abdul Aziz Uqaili
She informed the community that, in September 2014, we (Pakistan) held successful 5th JTC meeting in Canberra and signed a MoU for greater economic cooperation and bilateral trade with the Australians.
Nafisa Zafar, Shagufta Zia, Aila Khan, Dr Mehreen Faruqi, Uzma Gilani, Ghazala Khan and Nazish Minto
The High Commissioner also informed the community that the incumbent government in Pakistan has adopted sound economic policies and management have resulted into a notable progress in Pakistan's economic performance in one year (FY2013-14) compared to FY2012-13.
• Economic growth rate is over 4% (first time in 6 years)
• Pak Rupee remained stable vis-a-viz US dollar
• Forex reserves increased to US$14.11 billion
• Budget deficit reduced from 8.2% to 5.7%
• The CPI inflation kept in single digit 8.6%
• Moody declared Pakistan as 'stable' from previously 'negative' credit rating
• JETRO (Japan External Trade Organization) declared Pakistan as 2nd in the world in terms of business growth of Japanese companies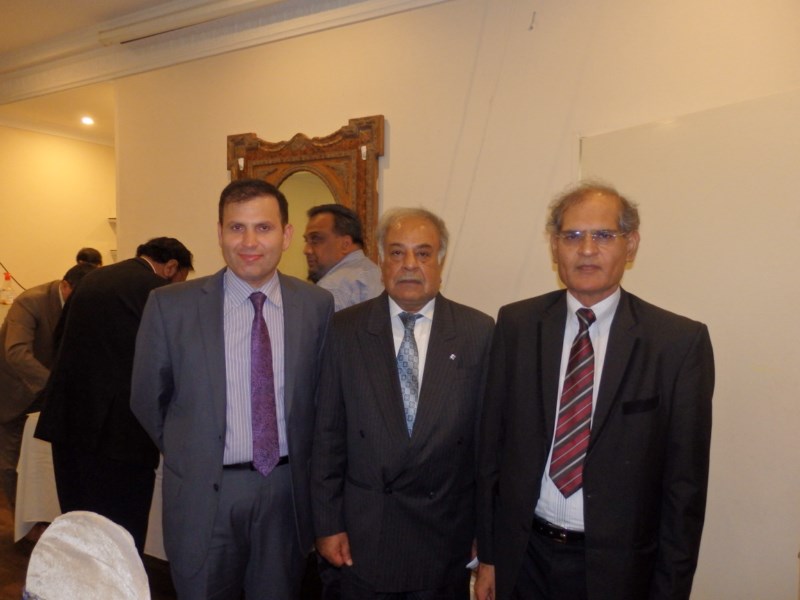 Counsellor Shifaat Kaleem, Mr. Musa Javed Chohan and Syed Zafar Hussain
In the end, the High Commissioner H.E. Naela Chohan invited the guests to share their views and to ask questions if any. A few compatriots asked questions, which were responded to by the High Commissioner and, at times, the Consul General assisted her.
H.E. Naela Chohan, Consul General Abdul Aziz and Ustad Mushtaq of Himaliya
On the whole, the community welcomed the idea of the High Commissioner to interact with prominent Pakistanis in Australia and to invite them to work together as a team for the betterment of Pakistan and our nation. Besides, they appreciated the reception by the High Commissioner and the Consul General on their arrival in the hall and their meeting with each and every member of the community on their respective dining tables.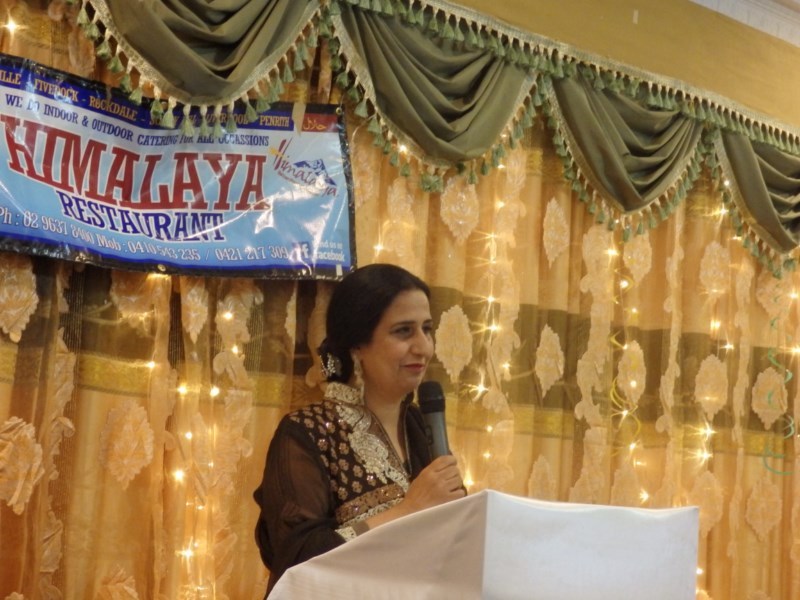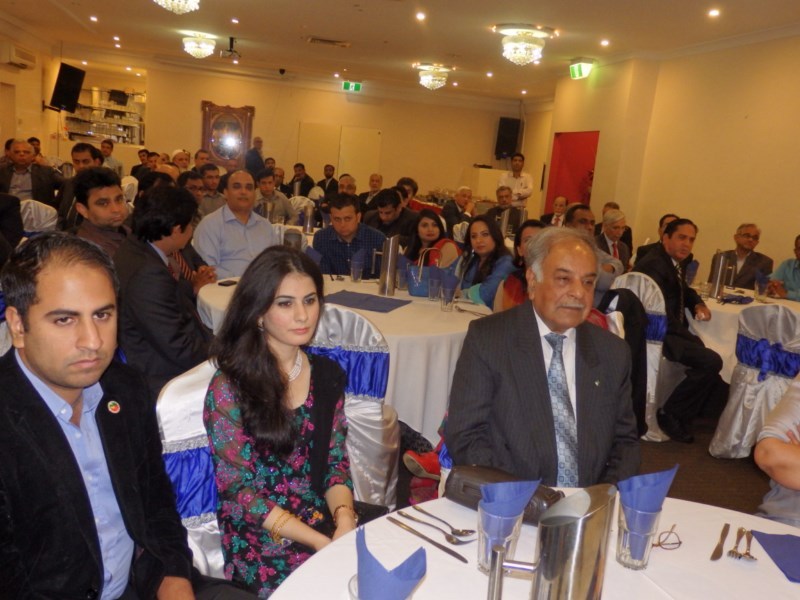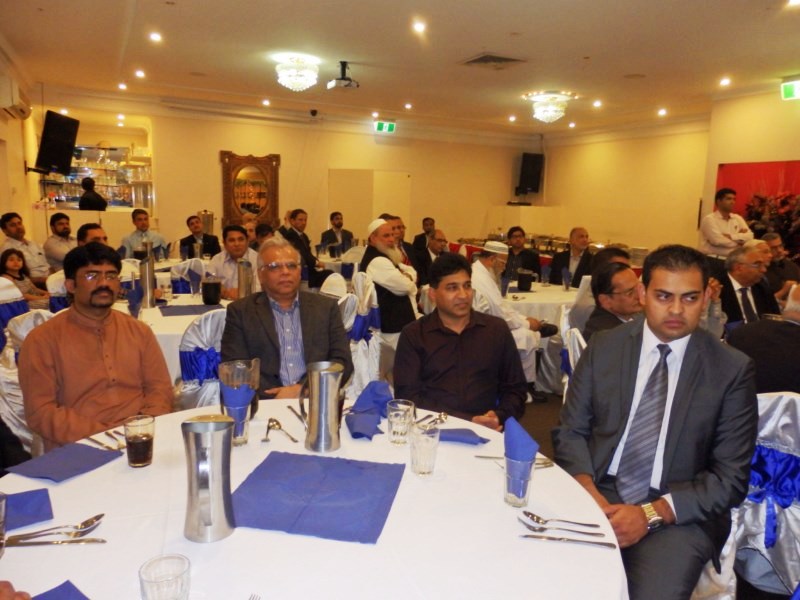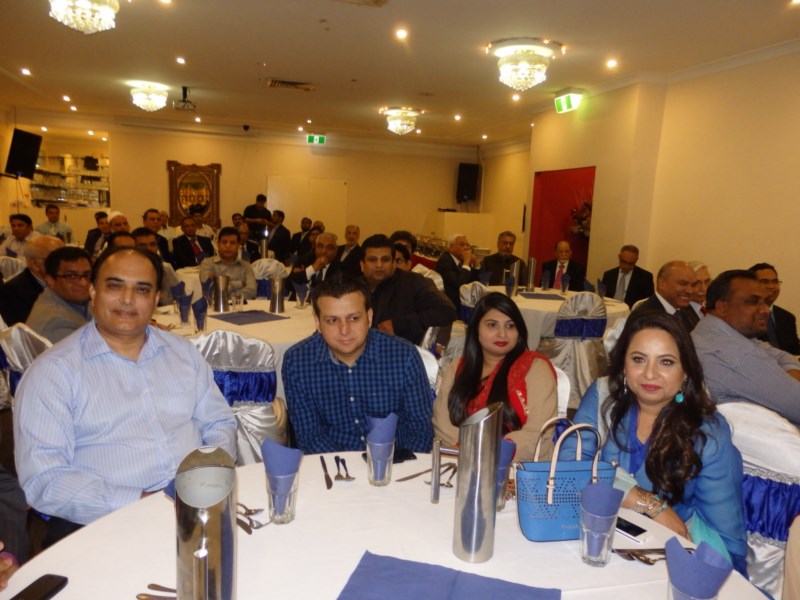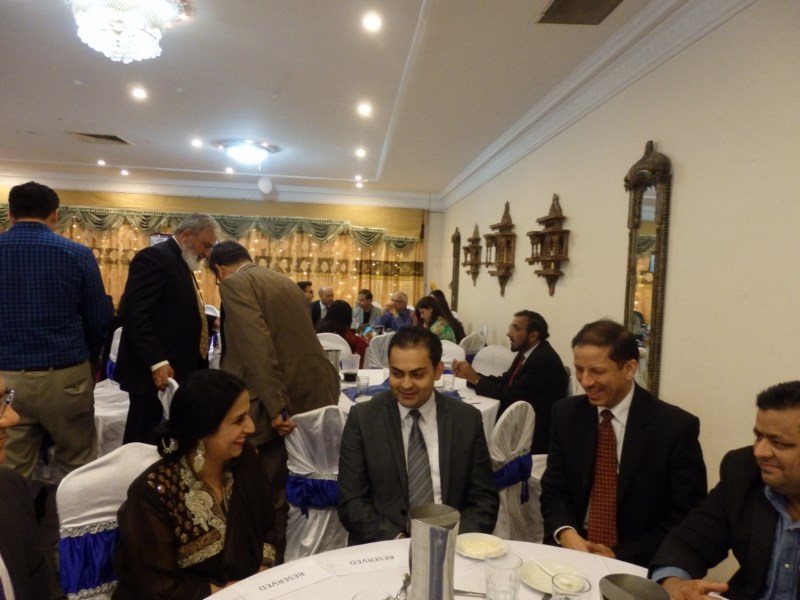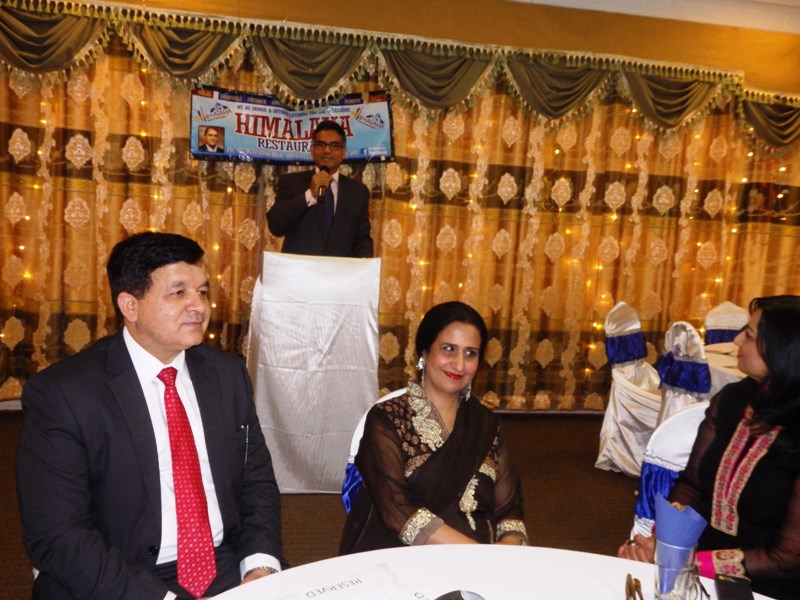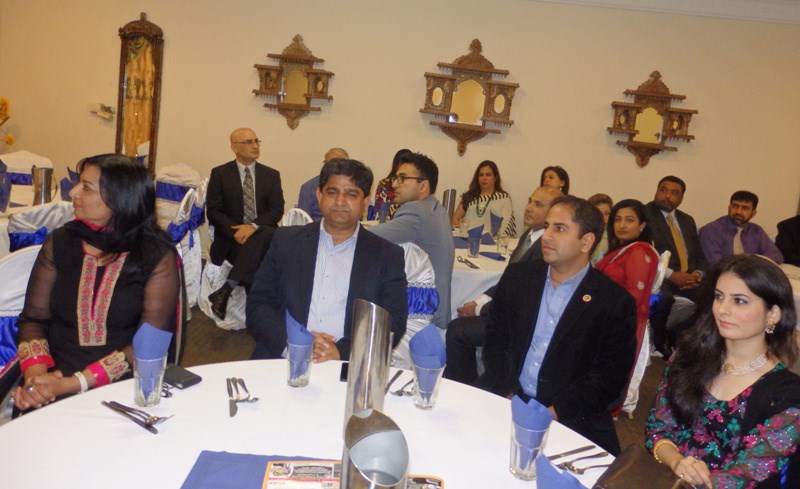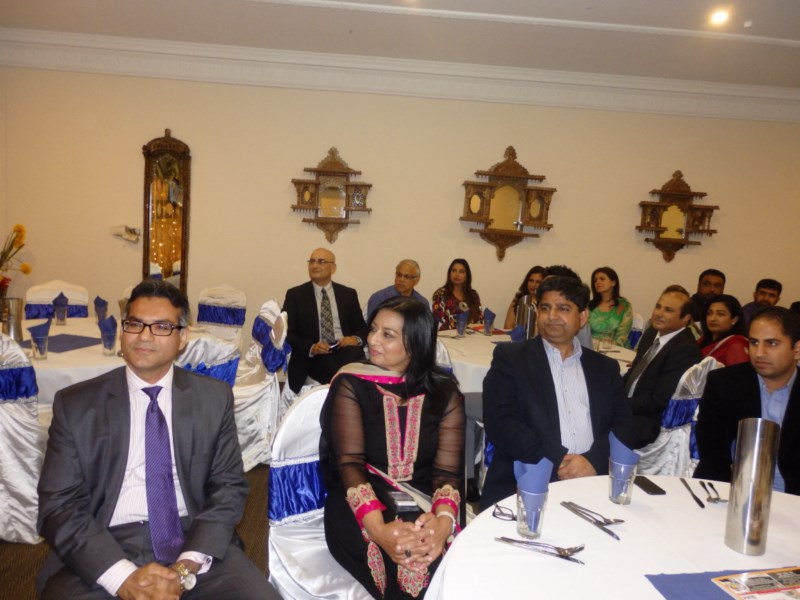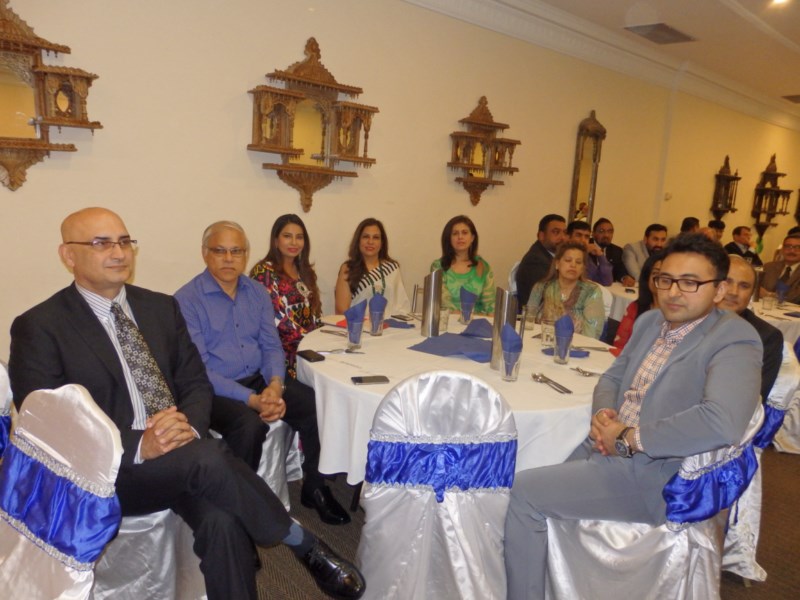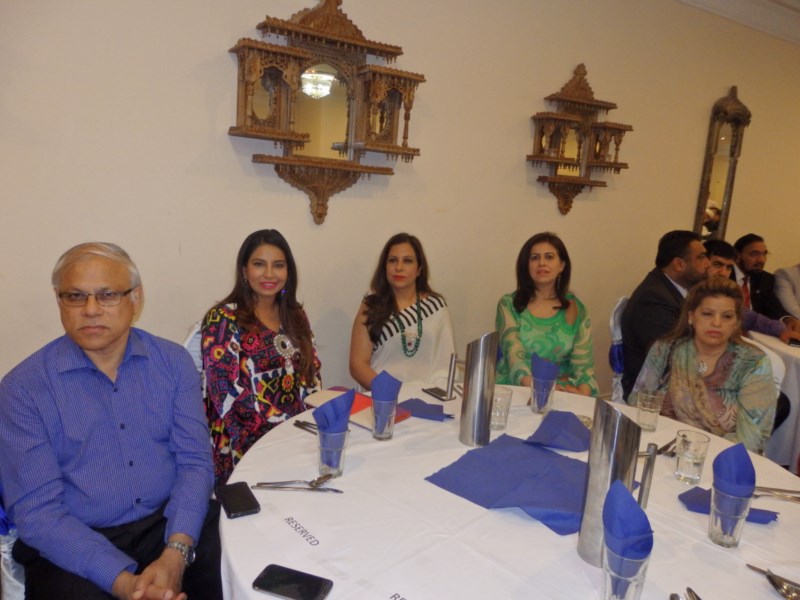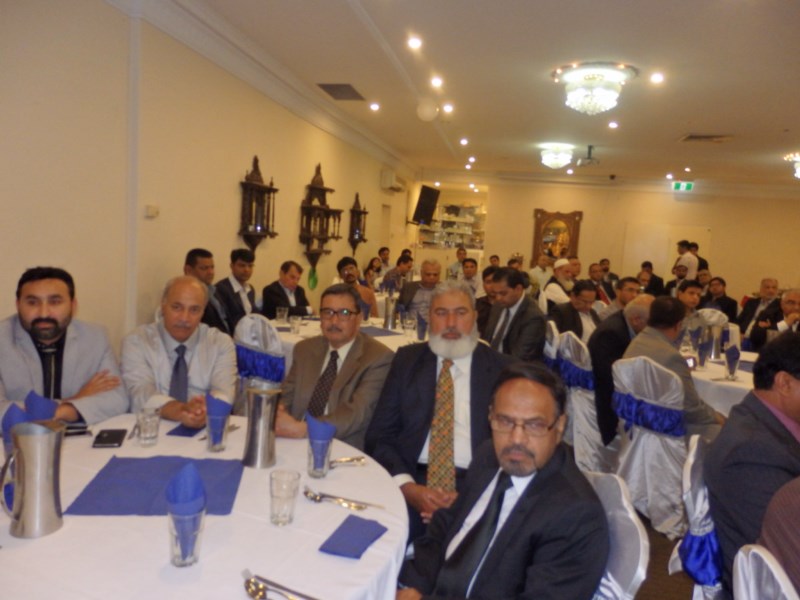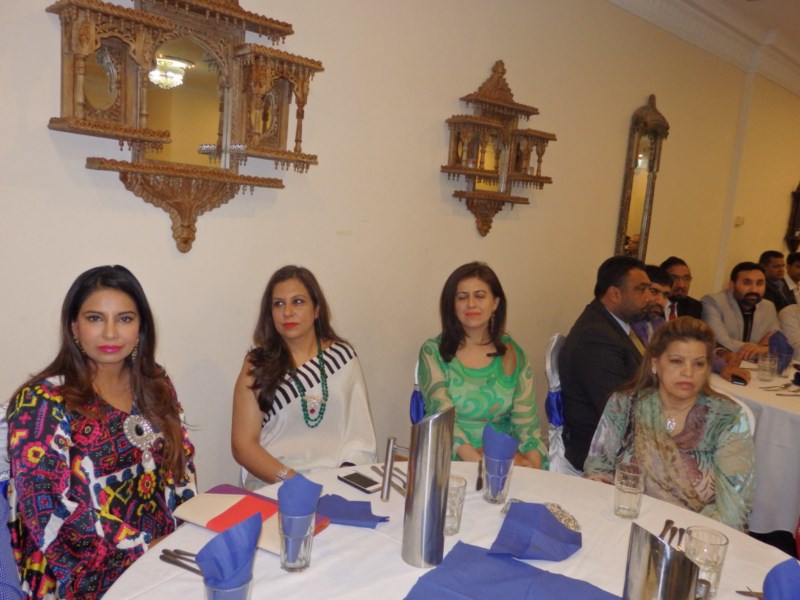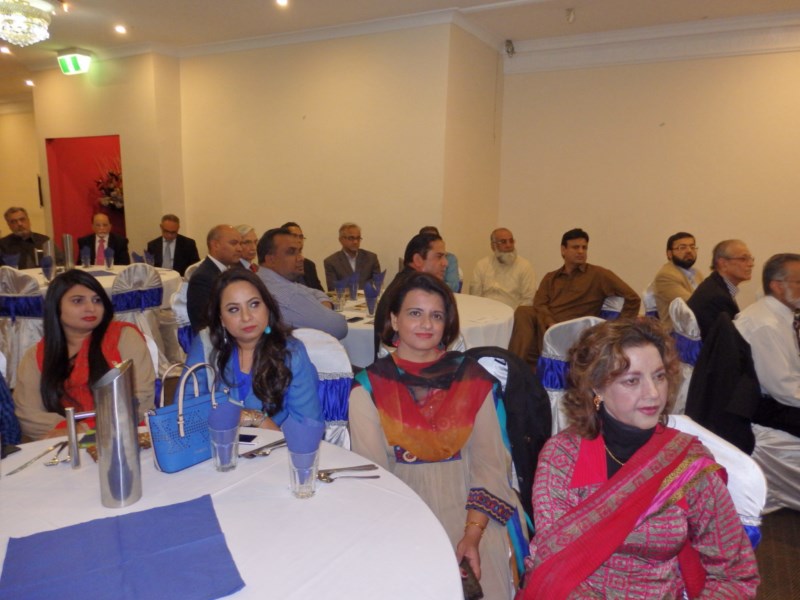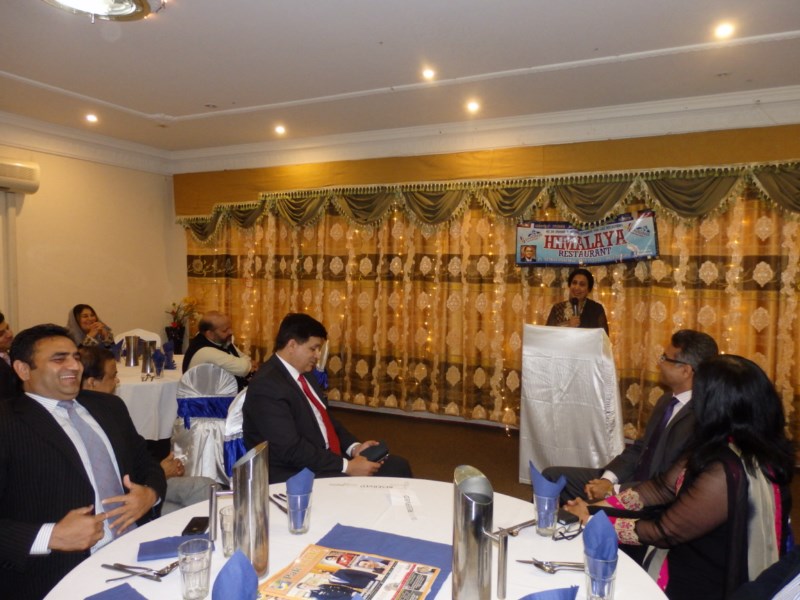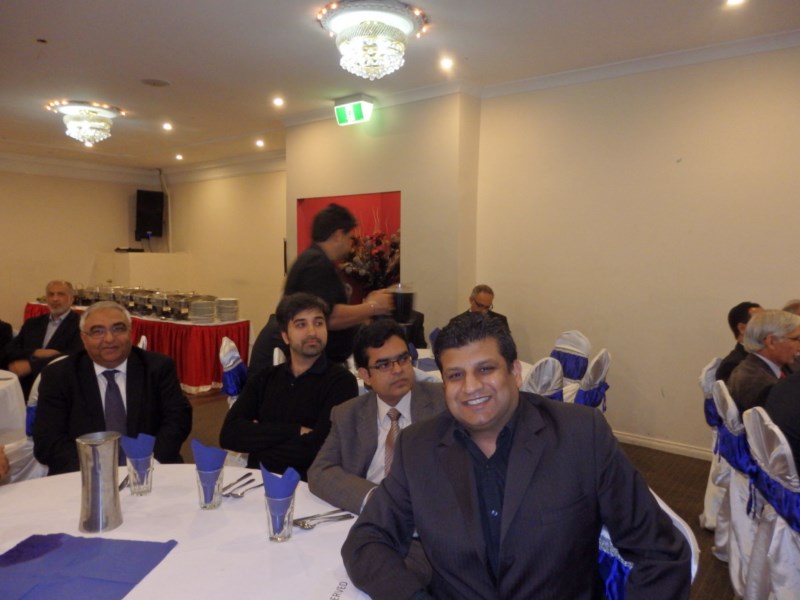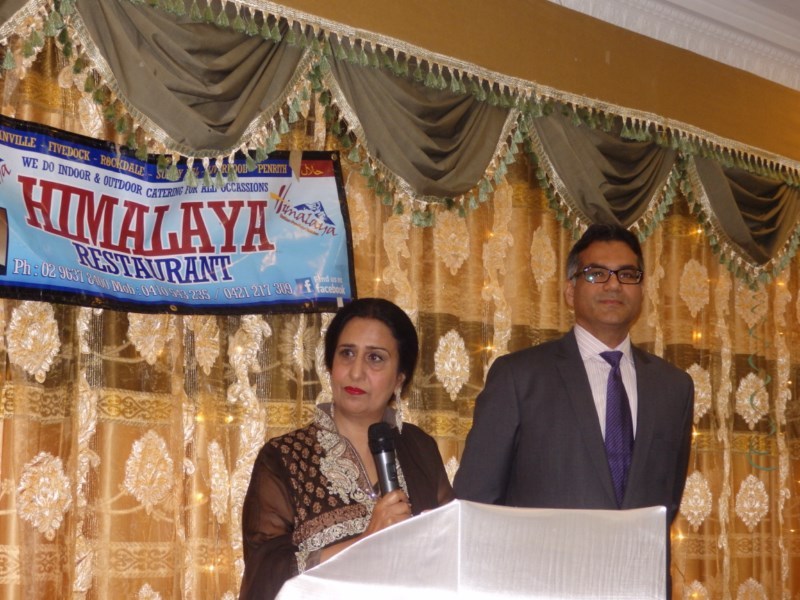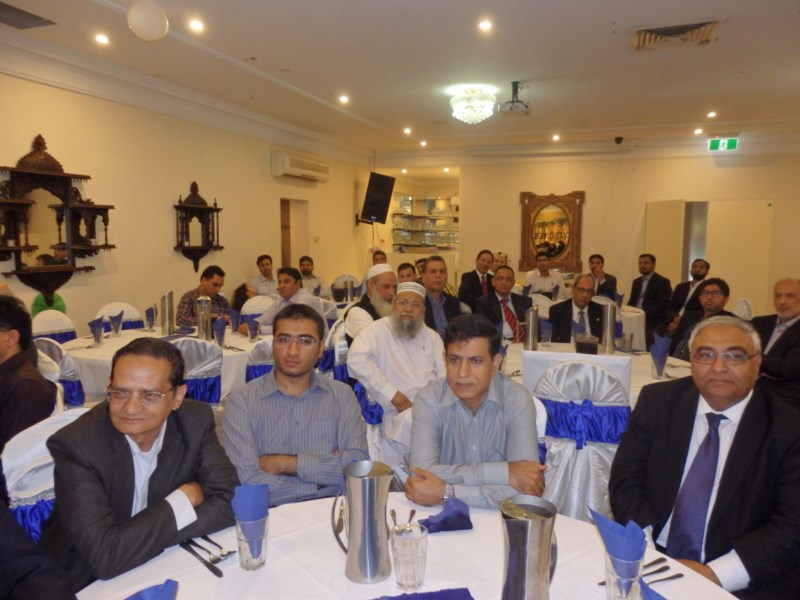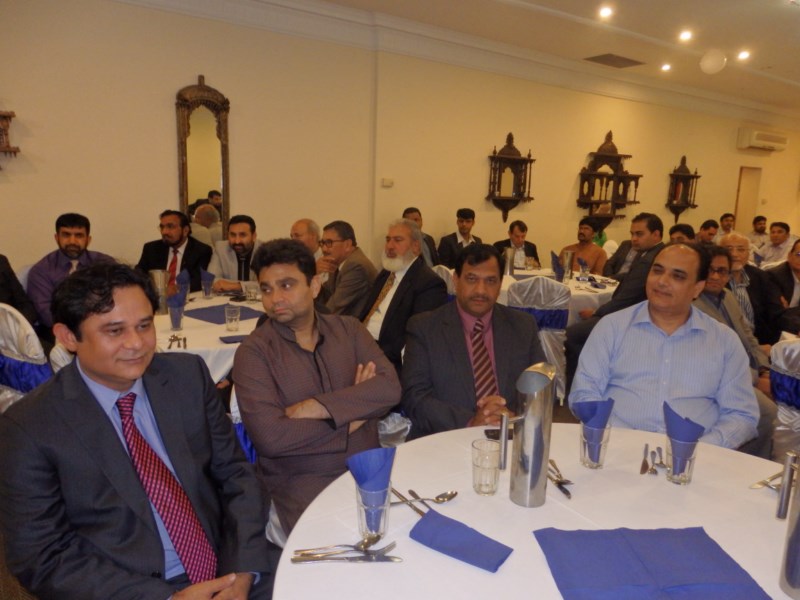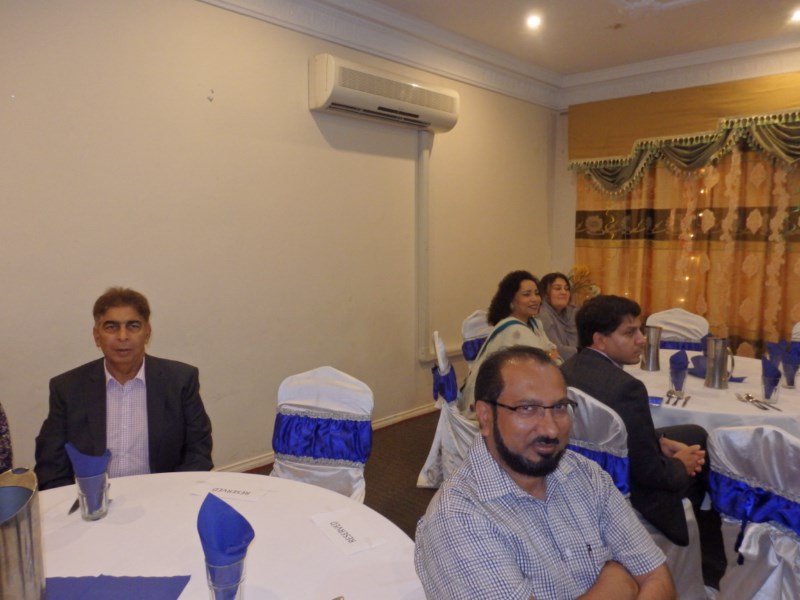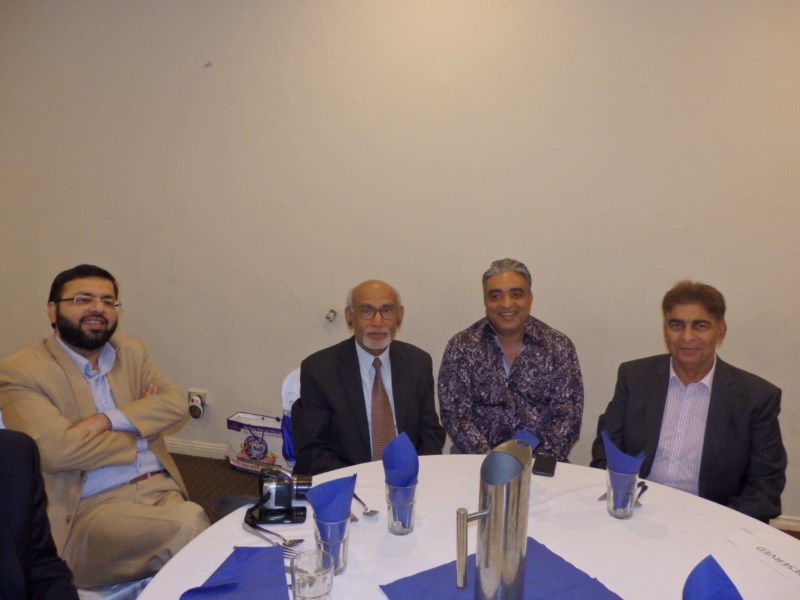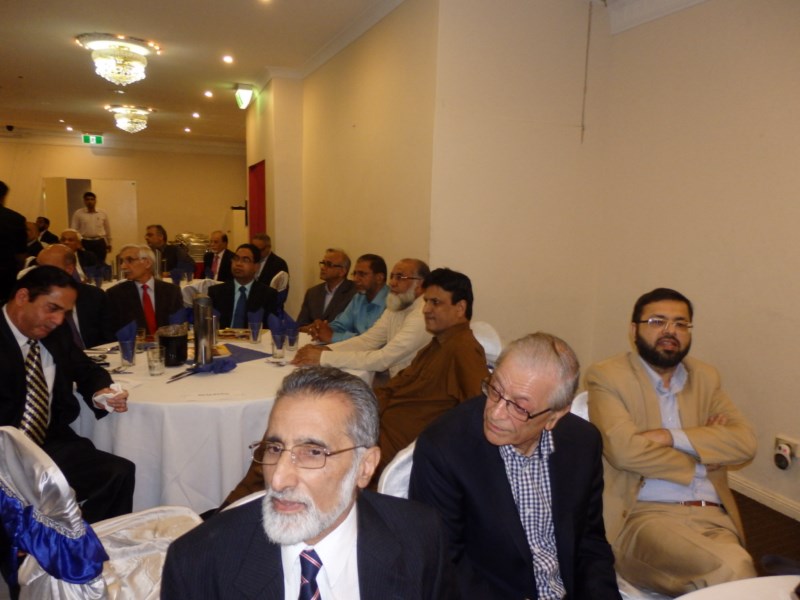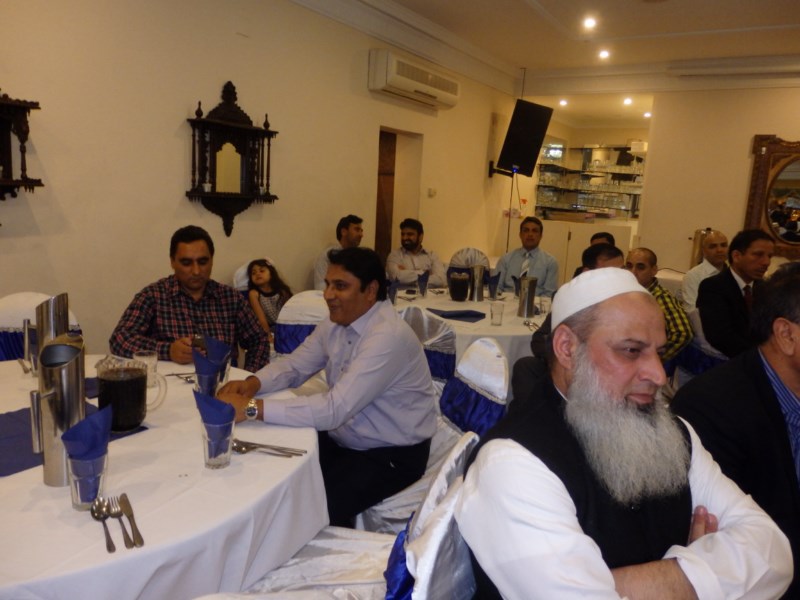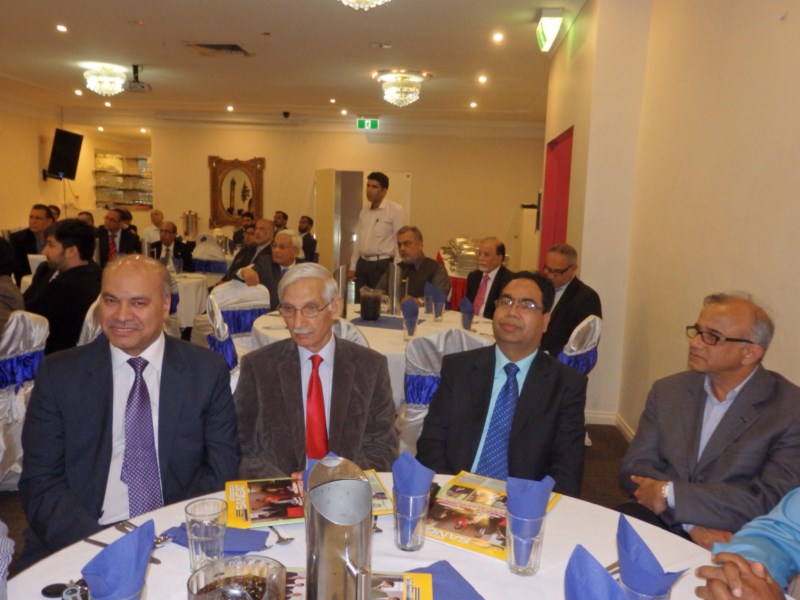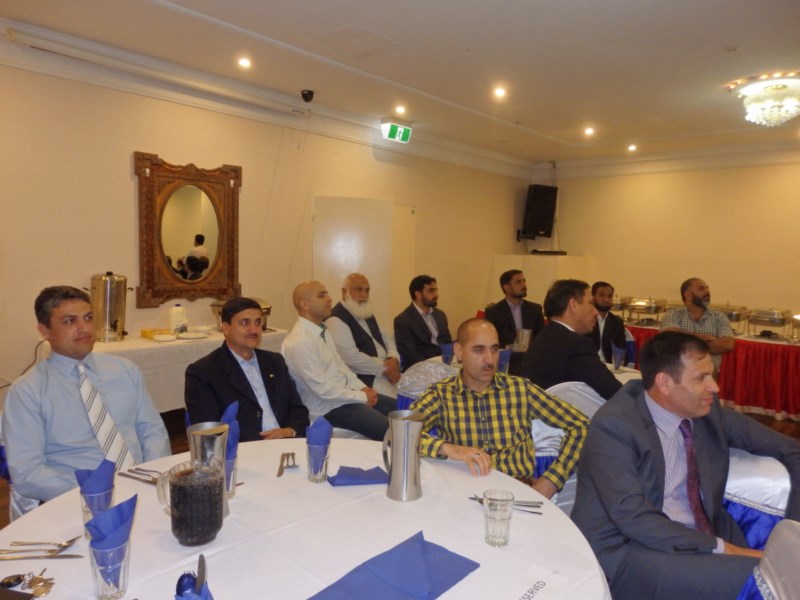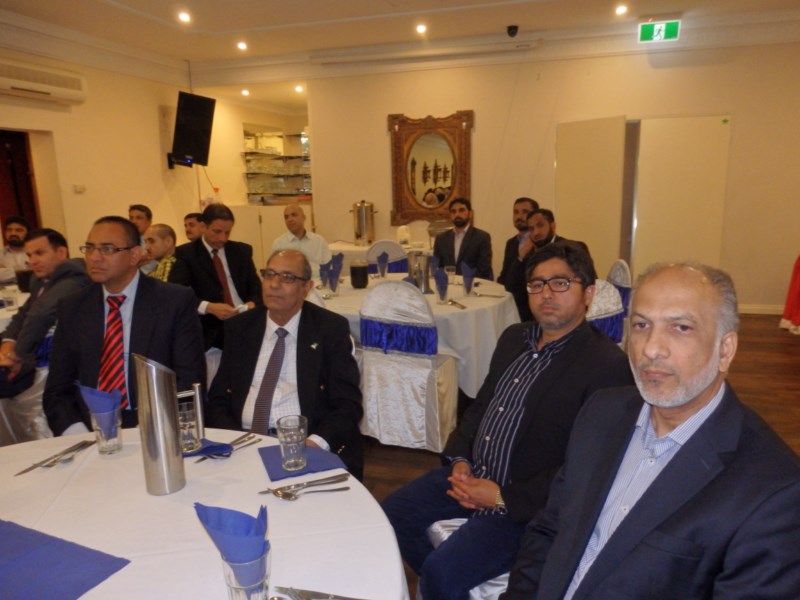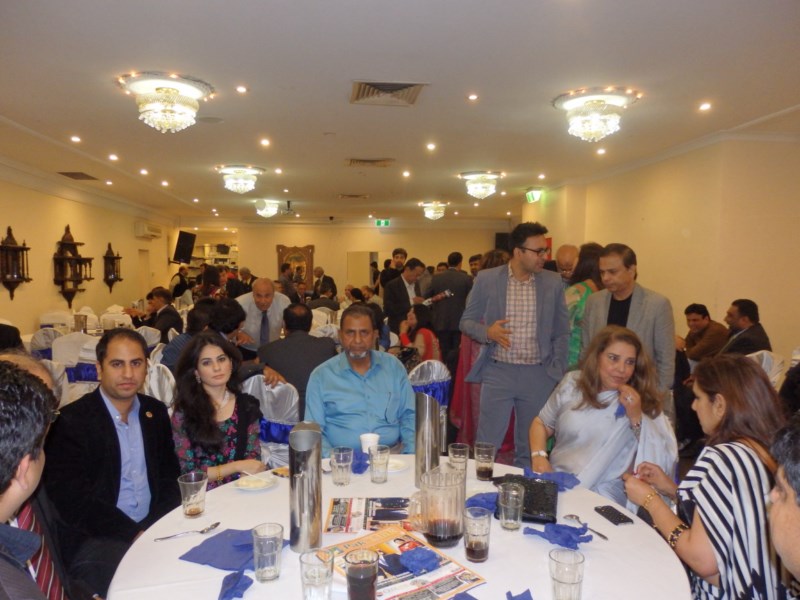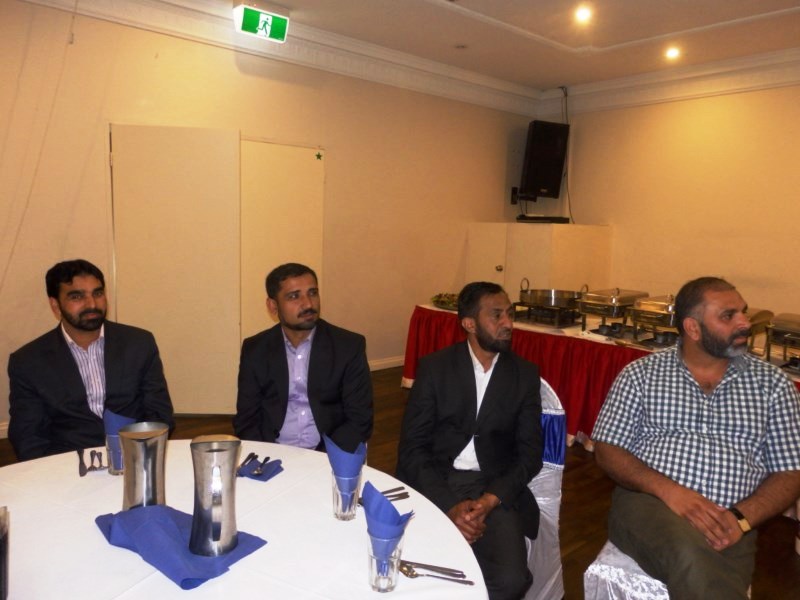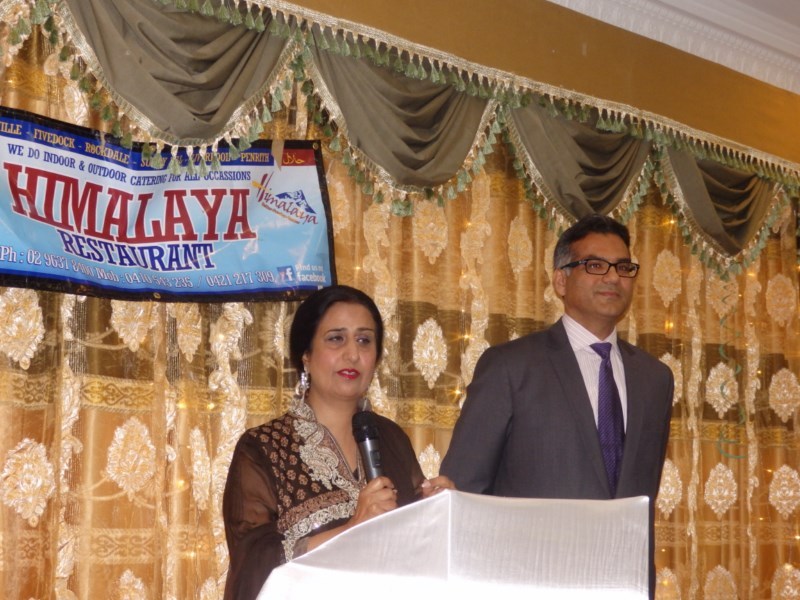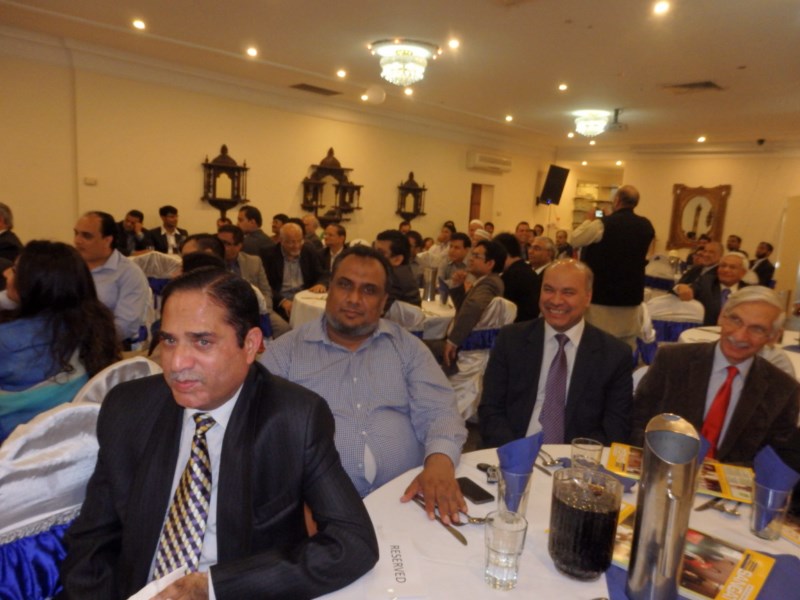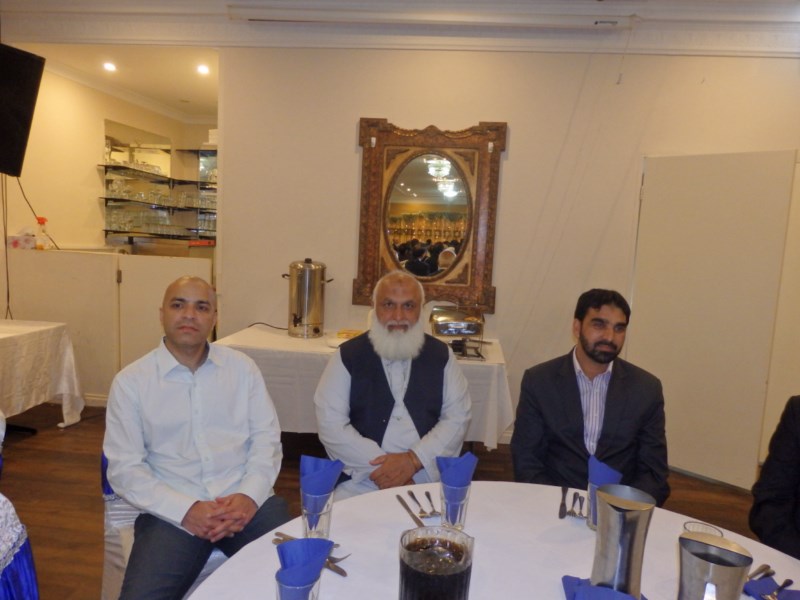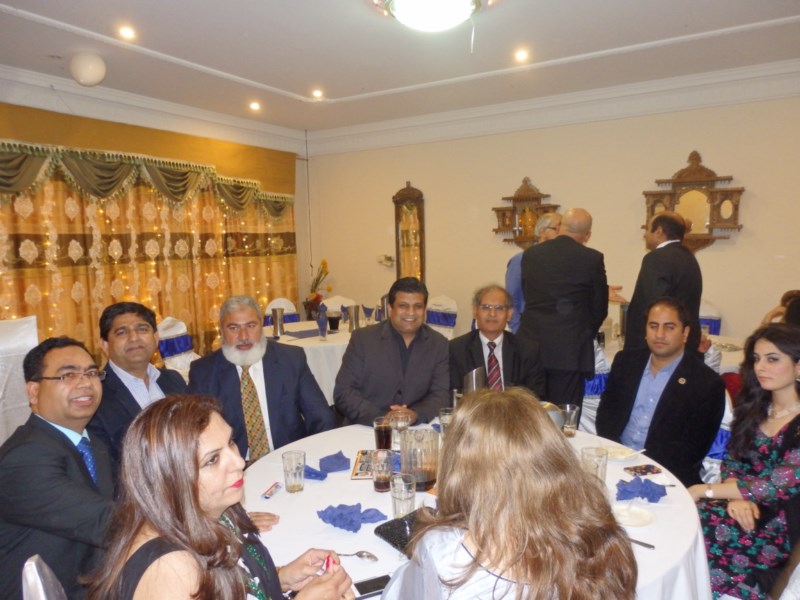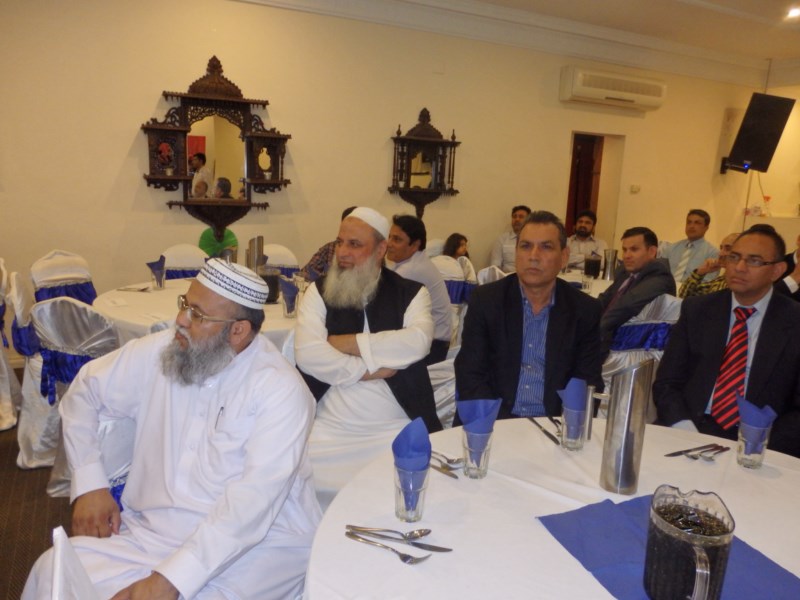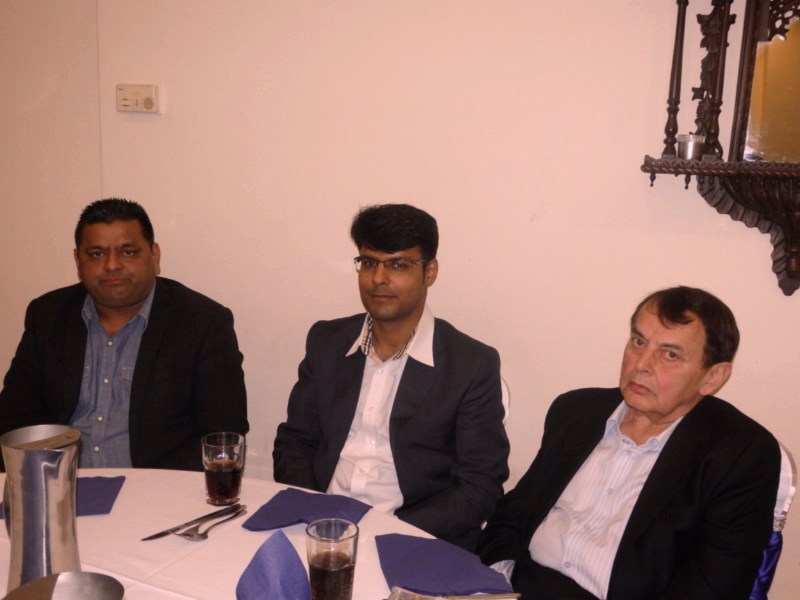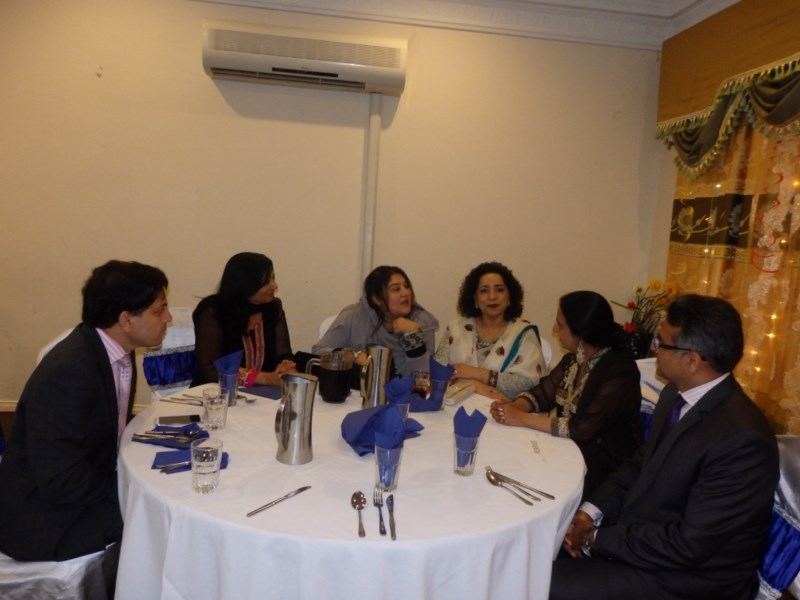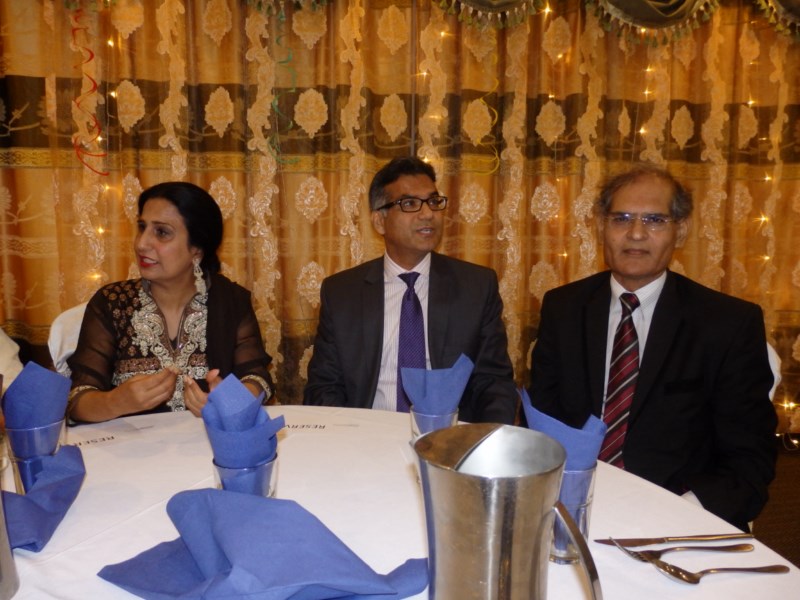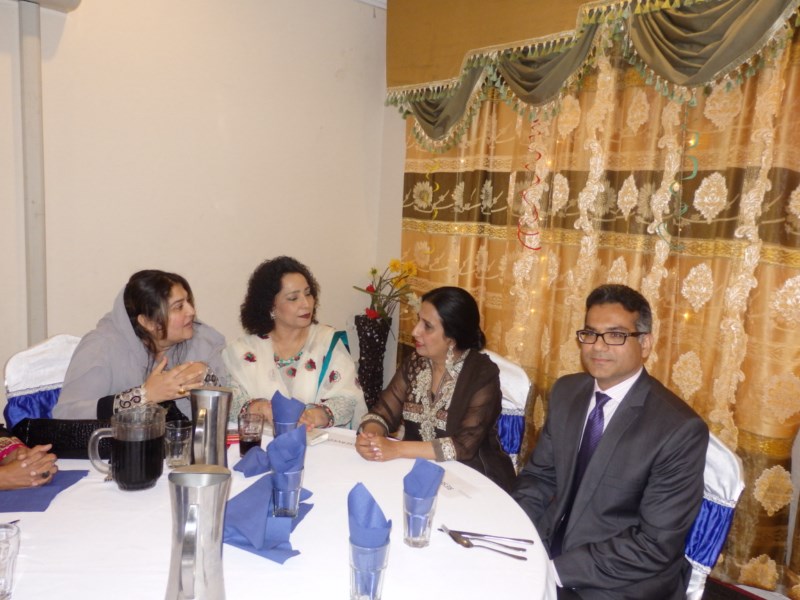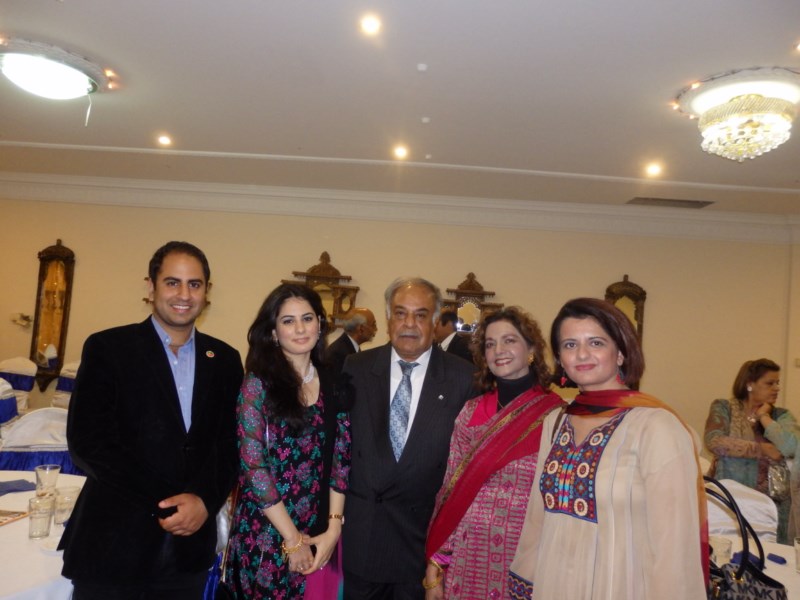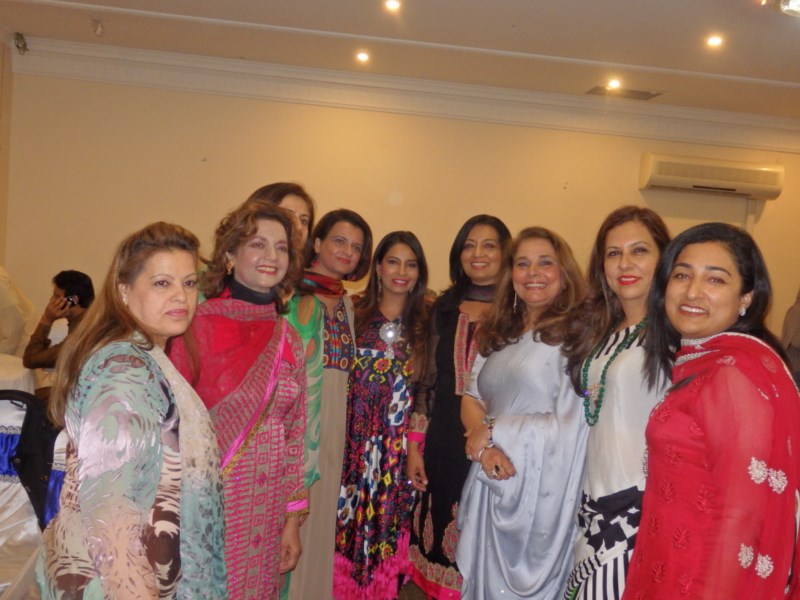 President PABC Iftikhar Rana, Former Consul General Azam Mohammed and Brig. Asghar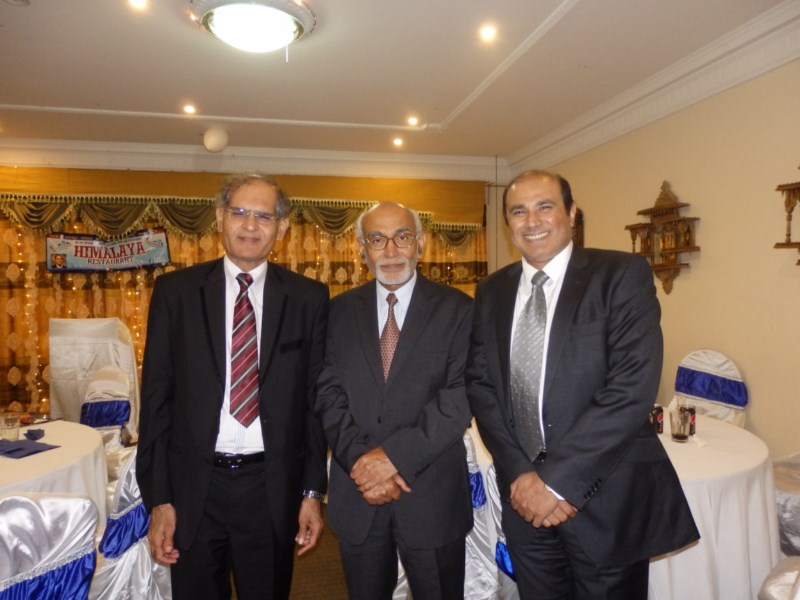 Syed Zafar Hussain, Former Consul General Ejaz Ahmad and Mr. Zubair Minto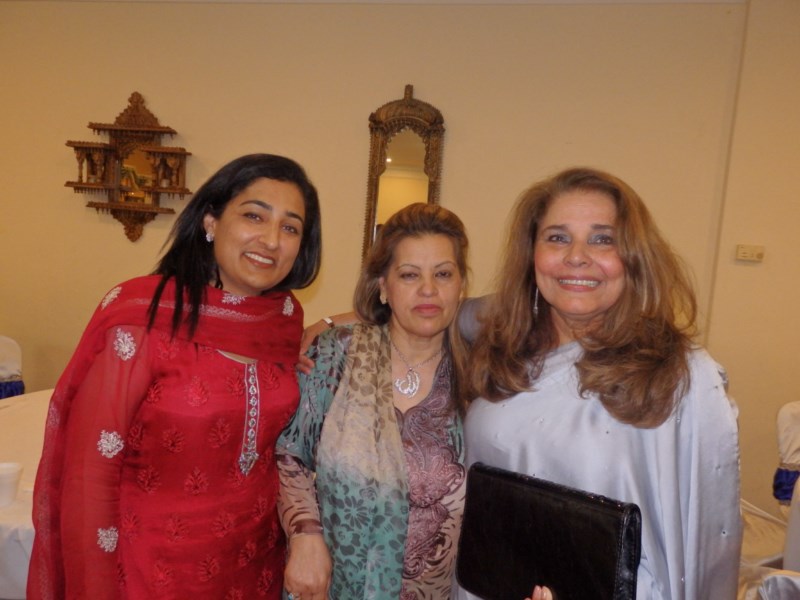 Mrs. Nazish Minto, Mrs. Nafisa Zafar and Great TV Artist Mrs.Uzma Gilani