Sada-e-Watan Sydney ™
sadaewatan@gmail.com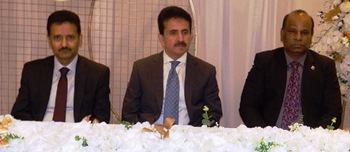 Muhammad Ashraf, Zahid Hafeez Chaudhri and Farhat Jafri
Pakistan Association hosted Welcome Dinner for New Pak High Commissioner Zahid Hafeez Chaudhri
(Exclusive Photos to Sada-e-Watan by; Syed Abbas Naqvi & Raja Taseer)
On Sunday, 14th November 2021, the Pakistan Association of Australia (PAA) organised a commemorative dinner in the honour of newly arrived High Commissioner of Pakistan, Mr Zahid Hafeez Chaudhri, Respectable community leaders and PAA members attended the event. The Welcome dinner was hosted in Lahori Dhera,Yagoona Sydney.
President Pakistan Association of Australia Mr. Farhat Jafri Welcome New High Commissioner and talked in details for the problems of Pak Students and Community.
The Chief Guest H.E. Zahid Hafeez Chaudhri talk about the situation of Pakistan, Govt steps for overseas Pakistanis, Pak Australia Relationship, Occupied Kashmir issue, Pak High Commission and Consulates steps for improvement in Services and other important topics.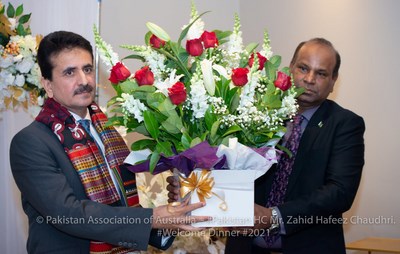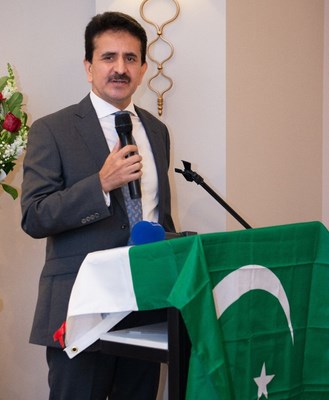 H.E. Zahid Hafeez Chaudhri
Mr. Farhat Jafri
MC; Farah Khan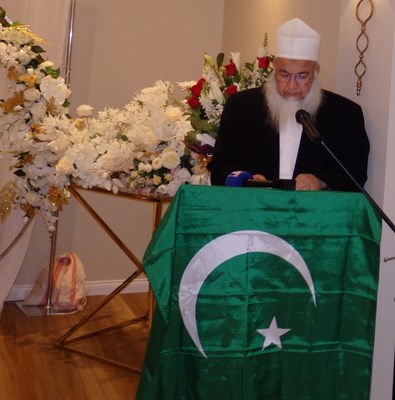 Talawat e Quran by ; Maulana Nazir Ul Hassan Thanvi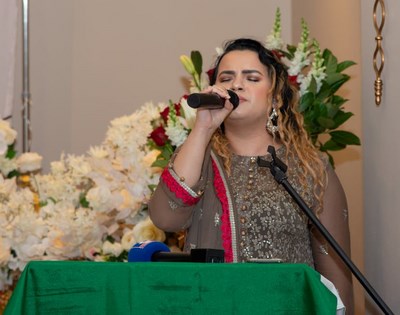 National anthem by; Mehreen Javed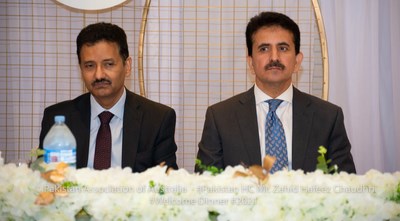 CG Muhammad Ashraf and HC Z.H. Chaudhri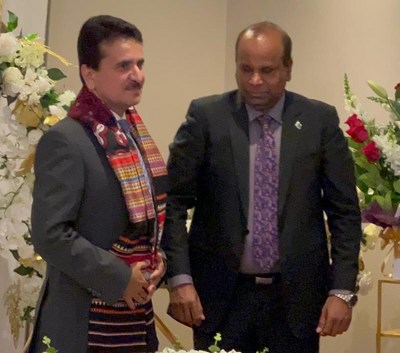 H.E. Zahid Hafeez Chaudhri and Mr. Farhat Jafri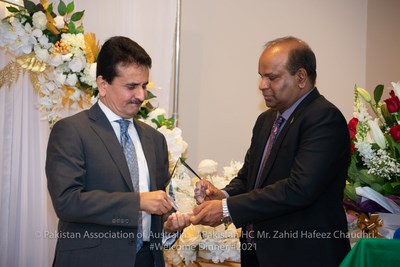 H.E. Zahid Hafeez Chaudhri and Syed Zafar Hussain
H.E. Zahid Hafeez Chaudhri and Hafiz Imran Khan
H.E. Zahid Hafeez Chaudhri and Ahsan Rana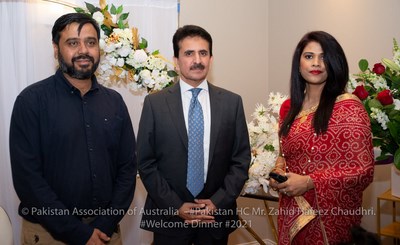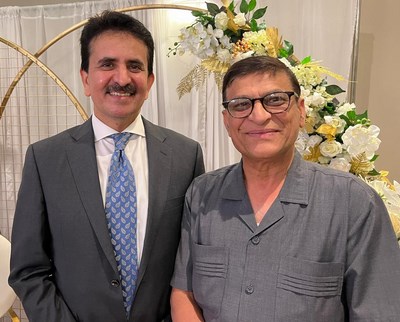 H.E. Zahid Hafeez Chaudhri and Raja Aslam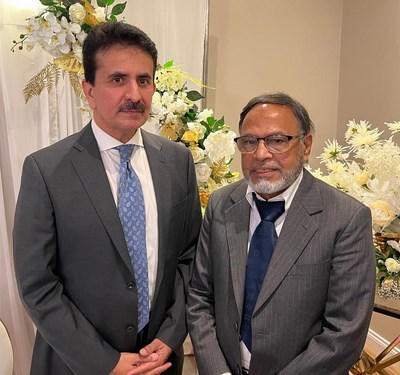 H.E. Zahid Hafeez Chaudhri and Insaf Khan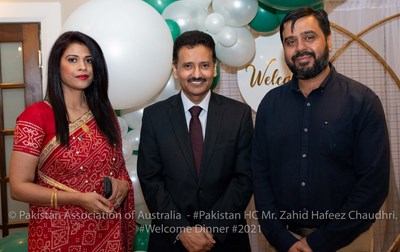 Syed Zafar Hussain and Munir Mohammad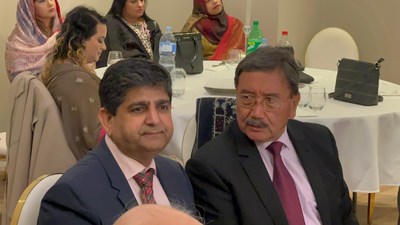 President PABC Iftikhar Rana and Qayyum Changazi
H.E. Zahid Hafeez Chaudhri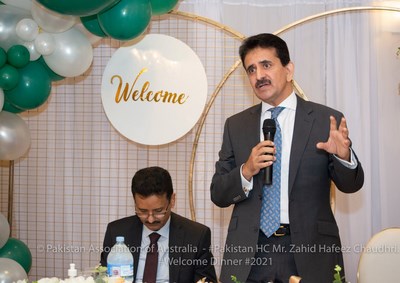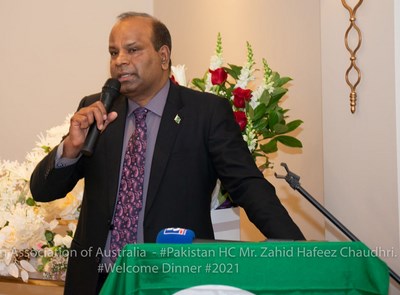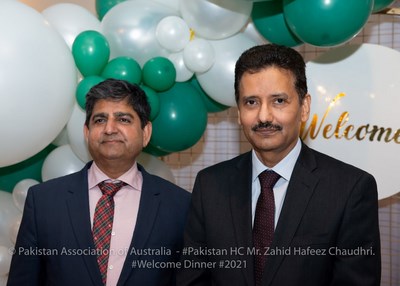 President PABC Iftikhar Rana and CG Muhammad Ashraf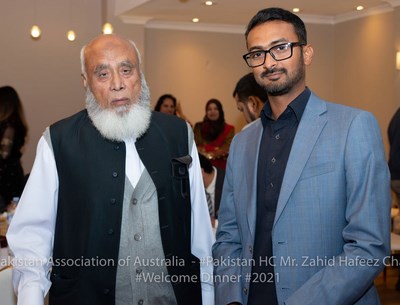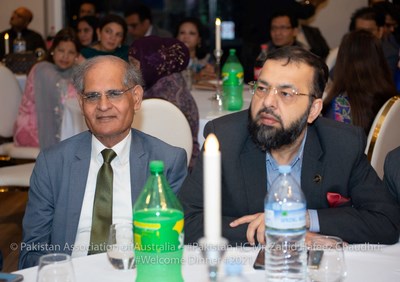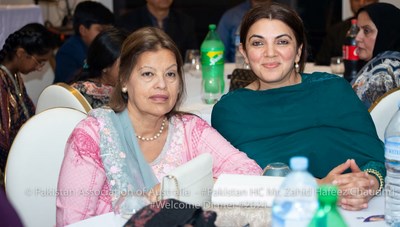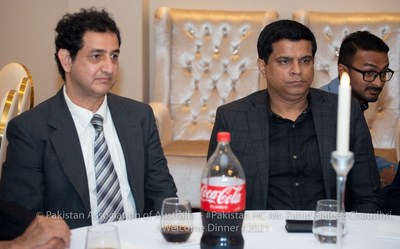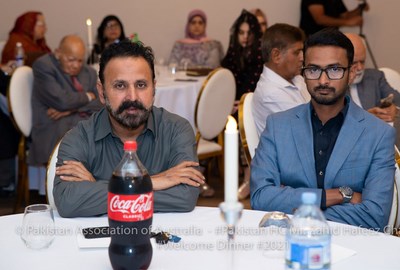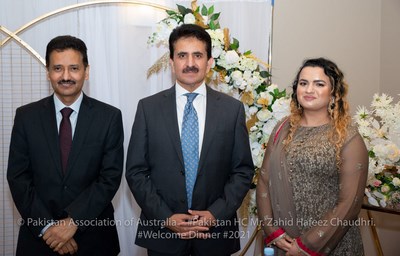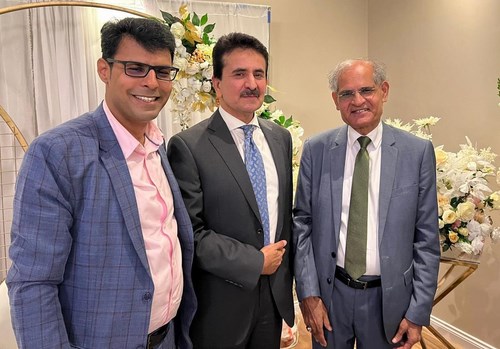 Raja Taseer, H.E. Zahid Hafeez Chaudhri and Syed Zafar Hussain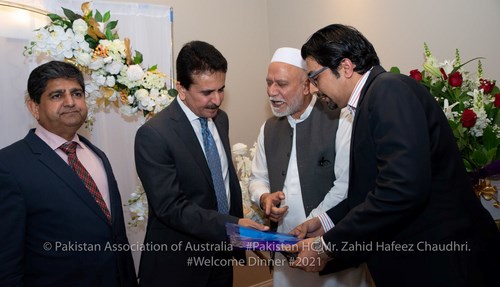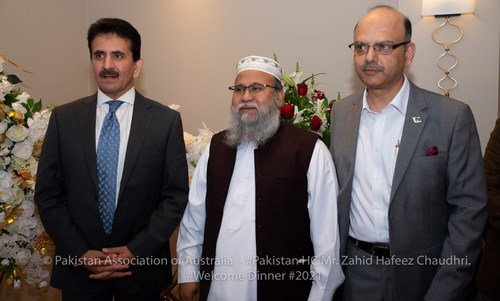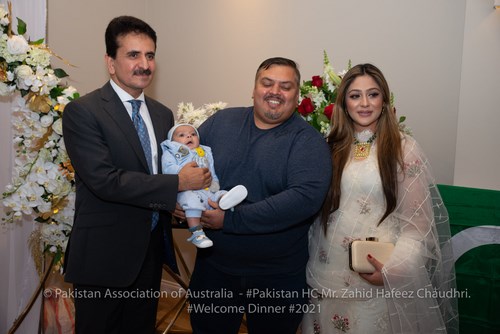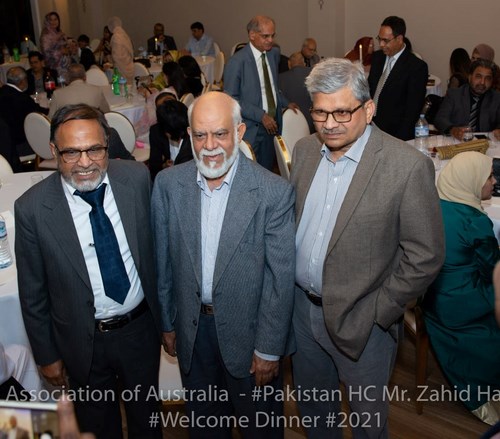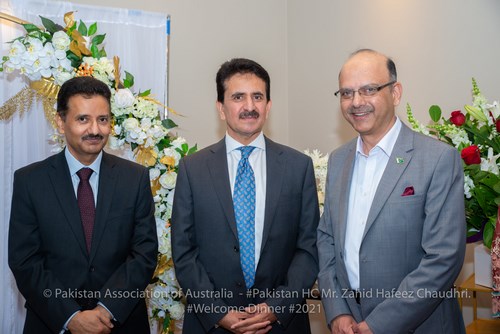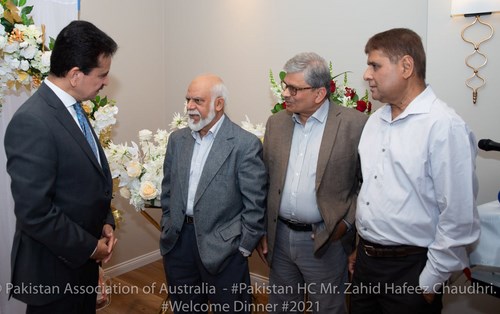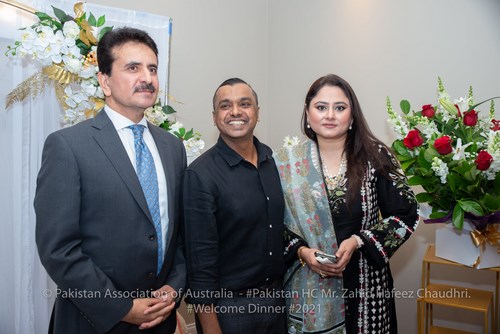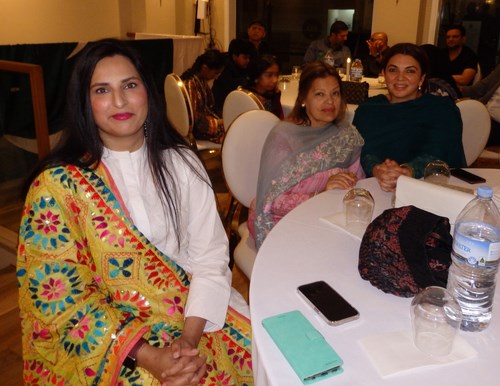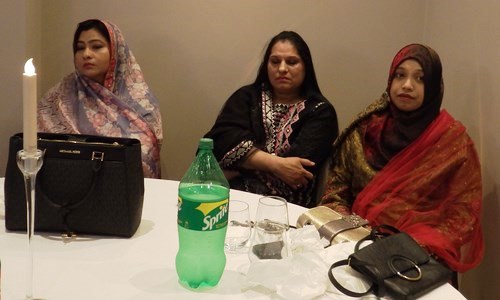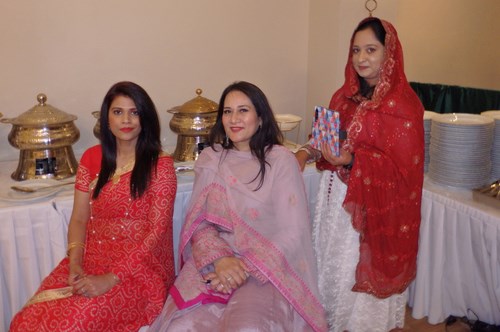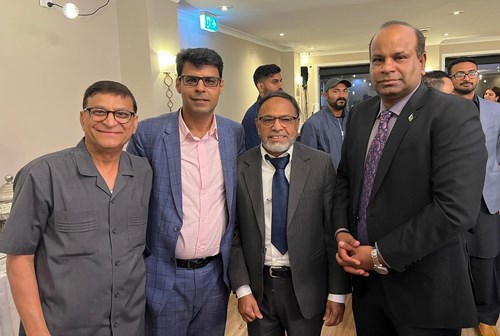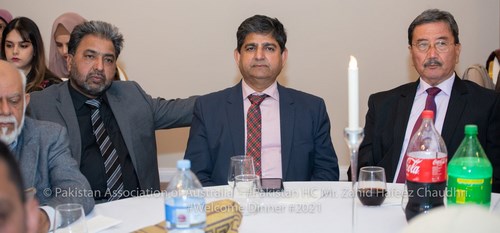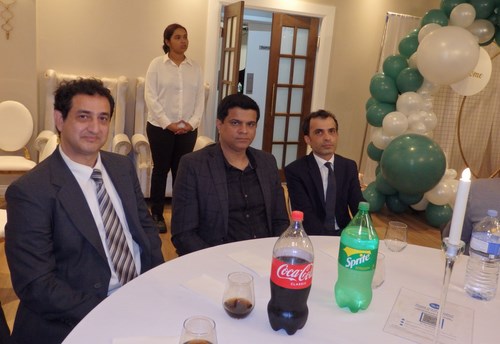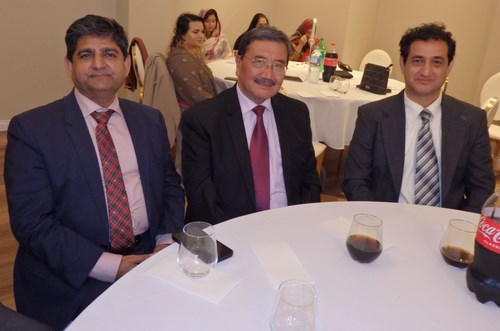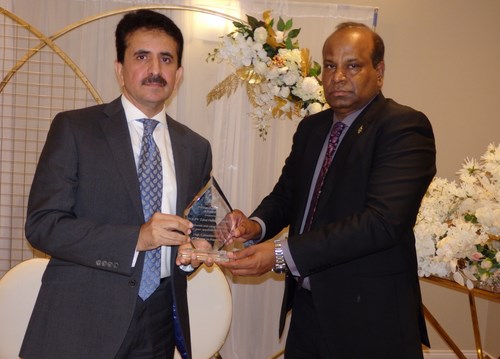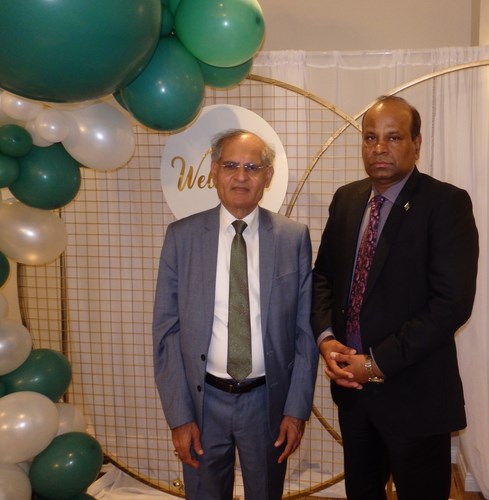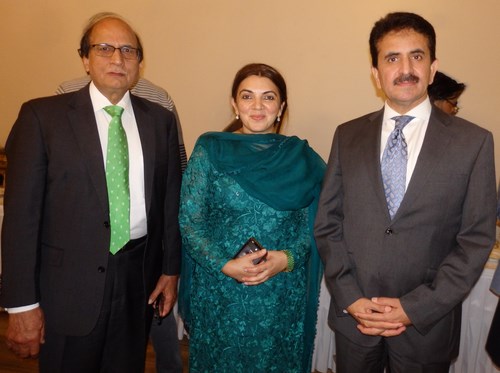 Noor Muhammad, Dr Yasmin Rao and H.E. Zahid Hafeez Chaudhri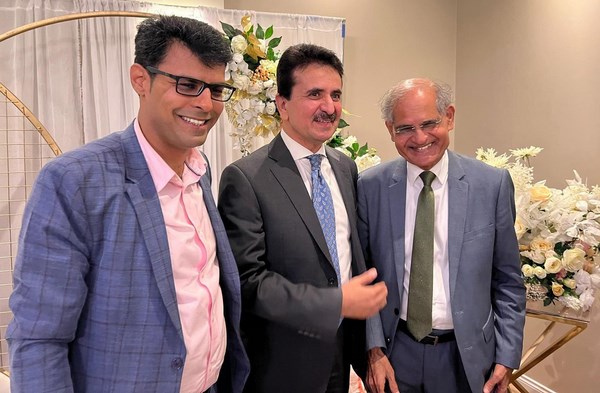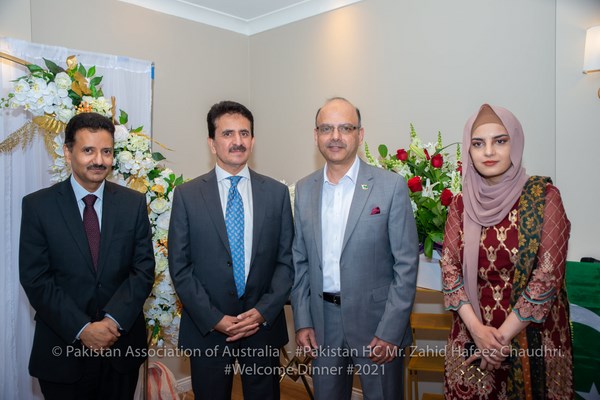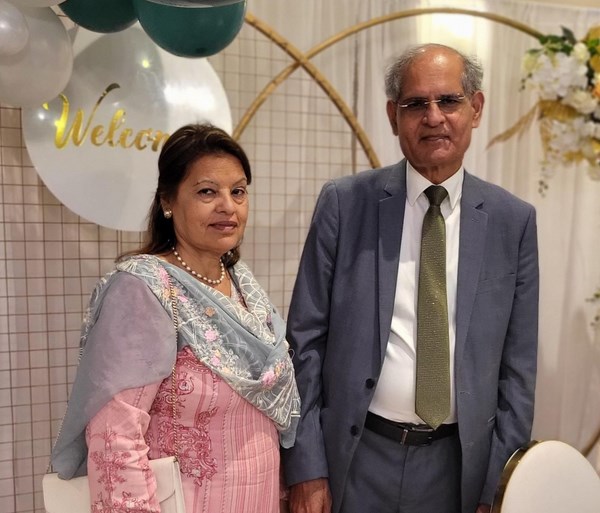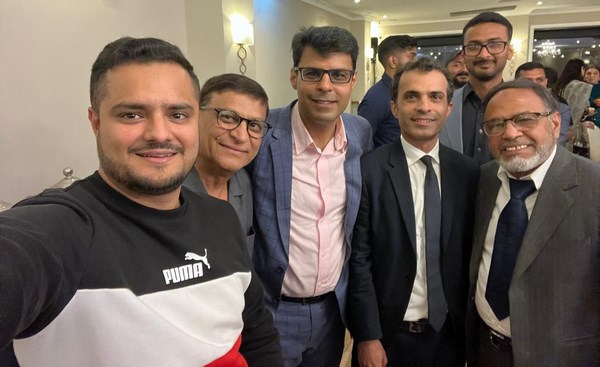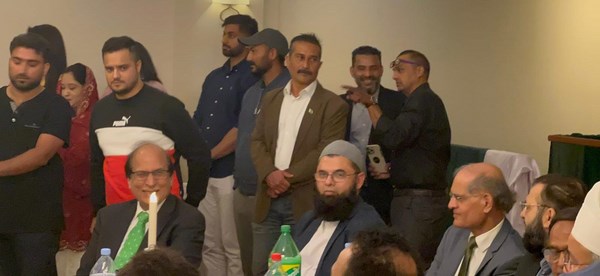 Zainul Abdin,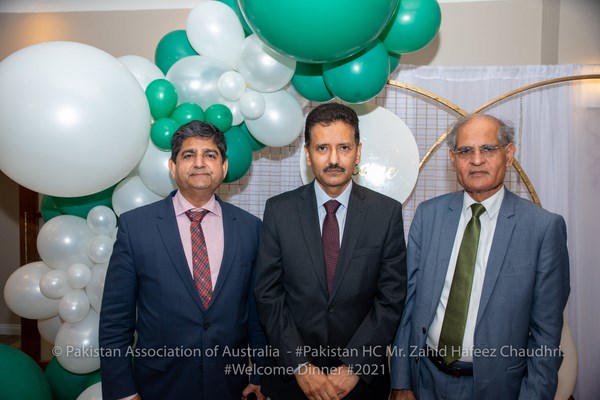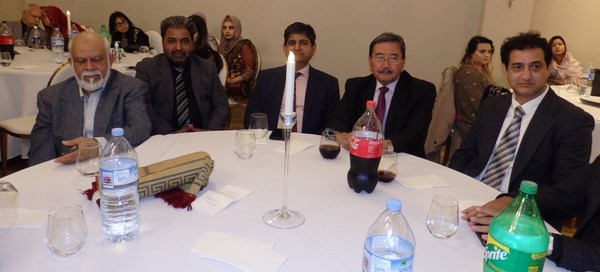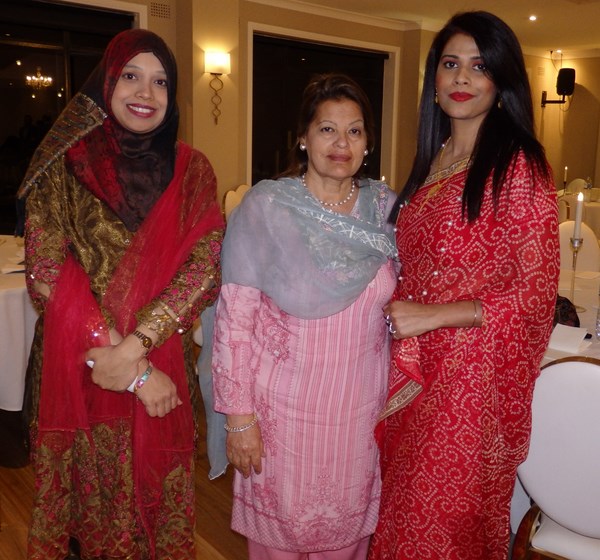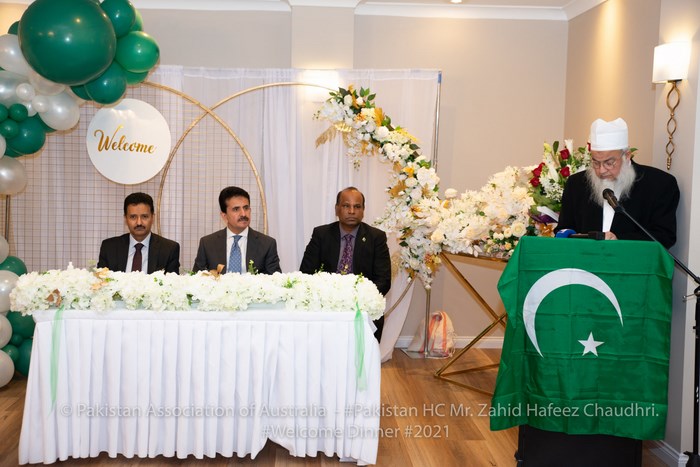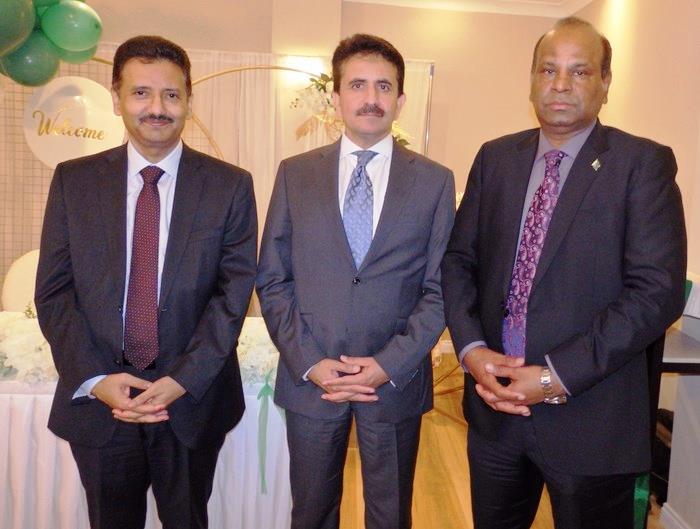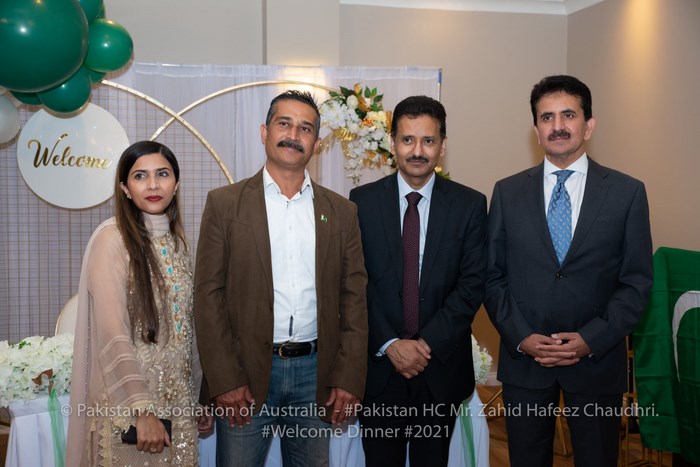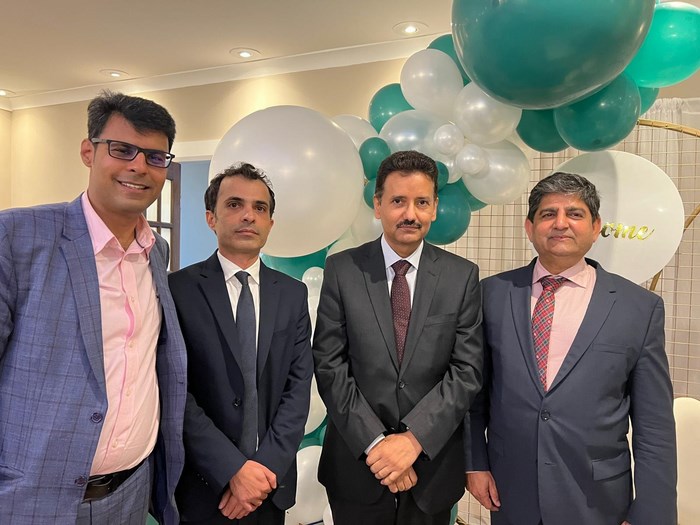 Raja Taseer, Sheryar Khan, Consul General Muhammad Ashraf and Iftikhar Rana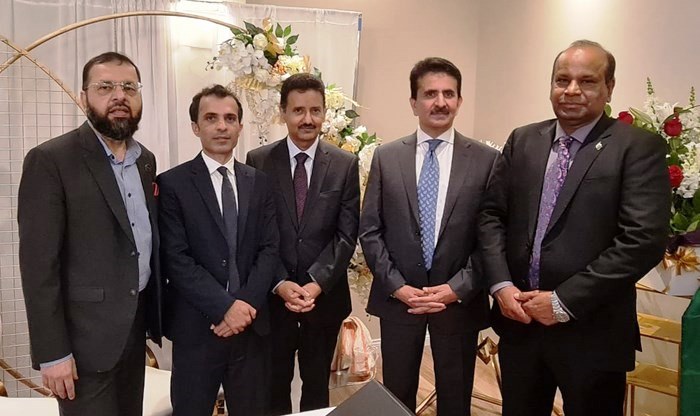 Munir Mohammad, Sheryar Khan, Muhammad Ashraf, Zahid Hafeez Chaudhri and Farhat Jafri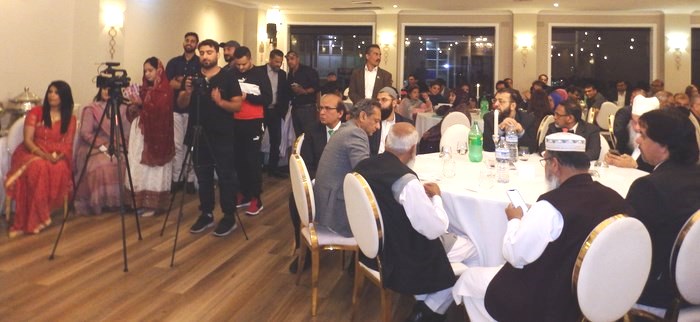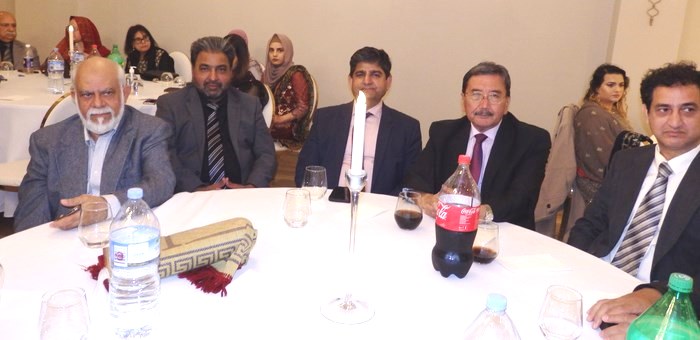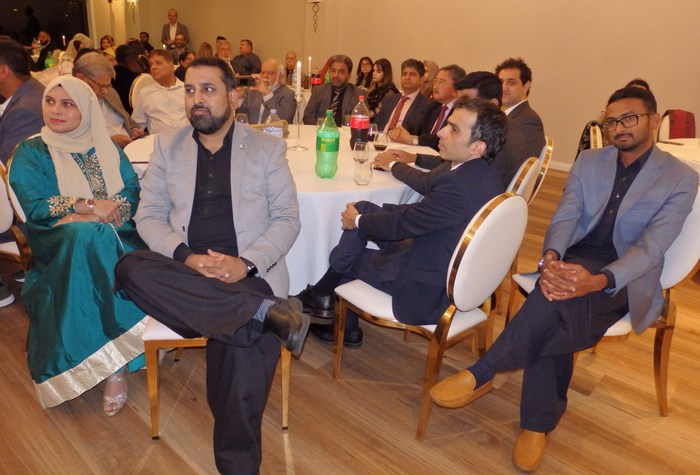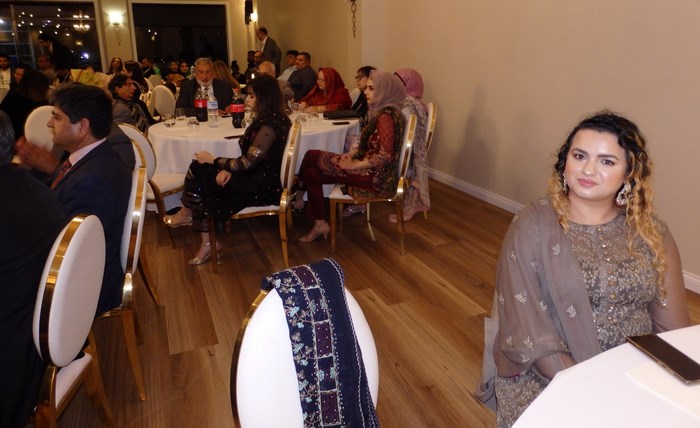 Dr Ali Sarfraz, Zahid Rana and Mumtaz Mian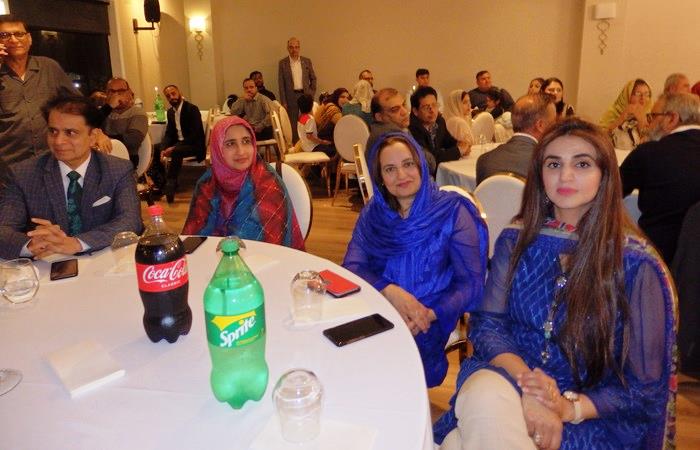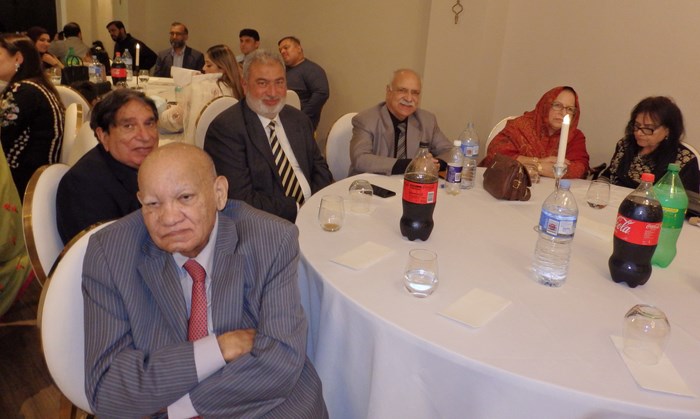 Prof. Dr Farhat Yousaf, Dr Ali Sarfraz, Zahid Rana and Mumtaz Mian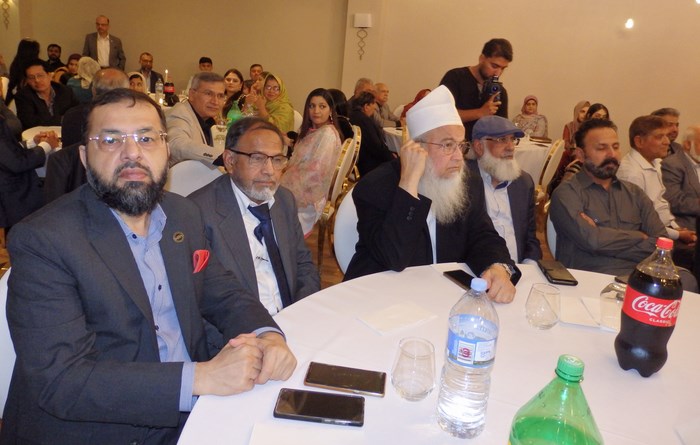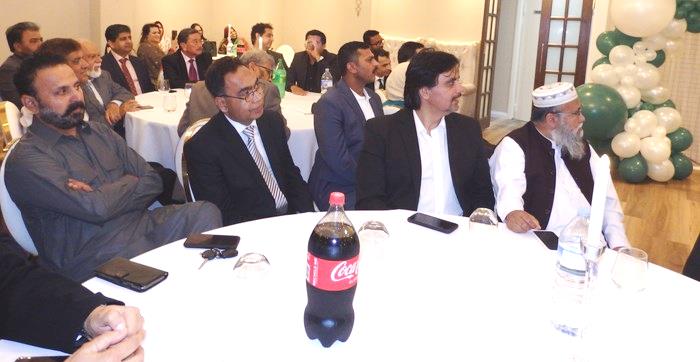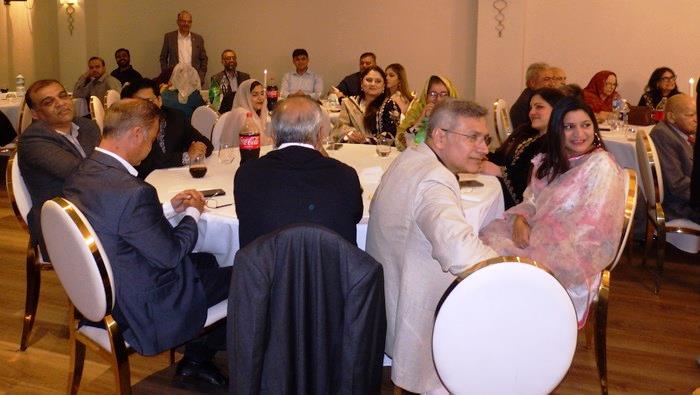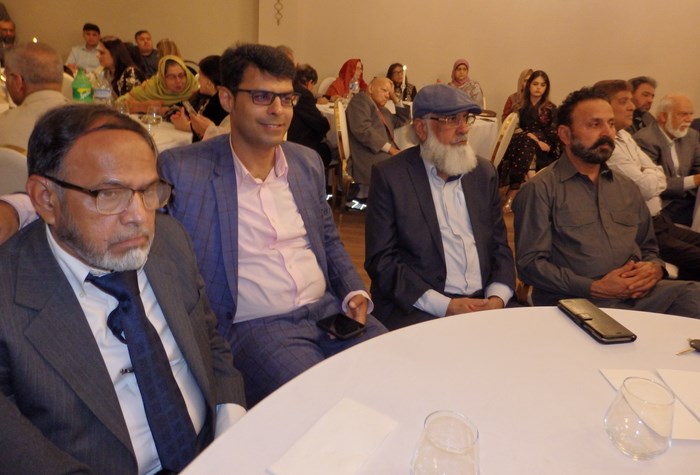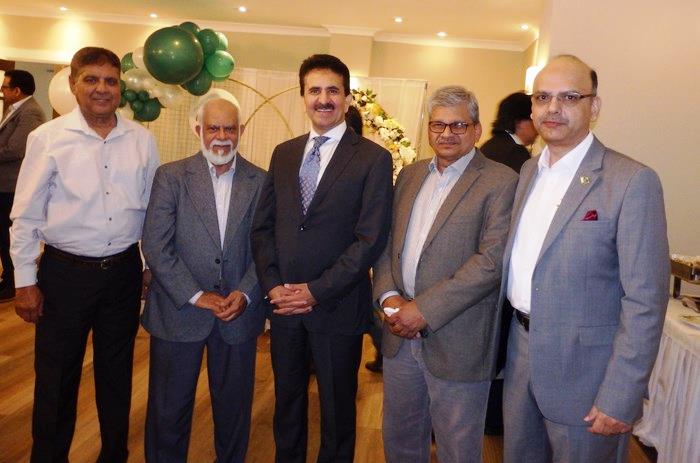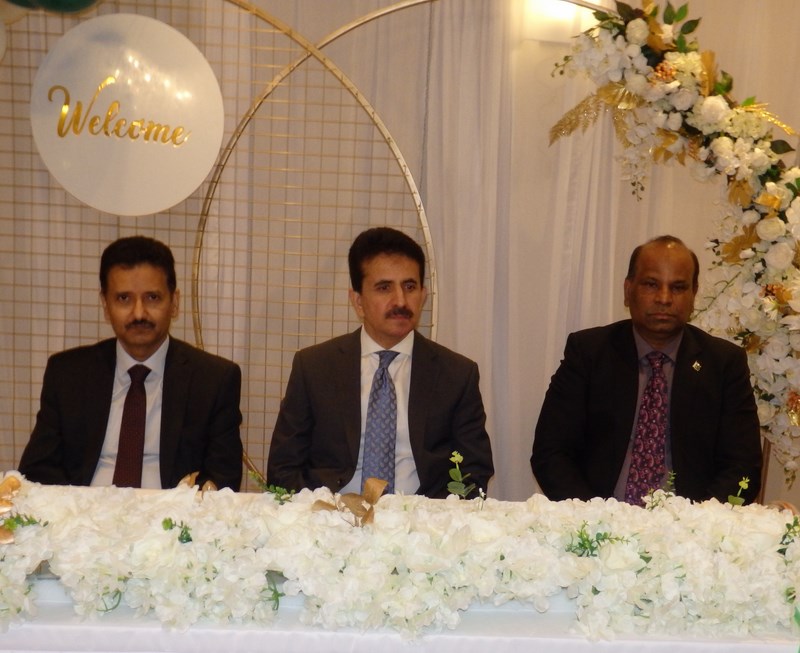 CG Muhammad Ashraf, High Commissioner Zahid Hafeez Chaudhri and President Farhat Jafri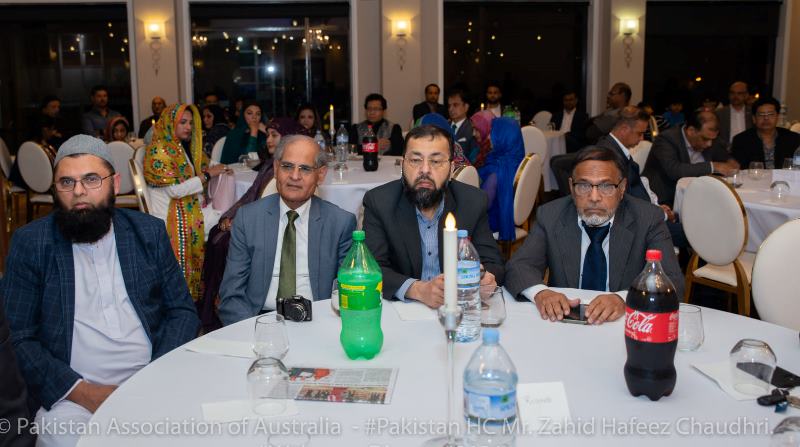 Dr Mehnaz Jamal's family with CG Muhammad Ashraf and High Commissioner Zahid Hafeez Chaudhri