Sada-e-Watan Sydney ™
sadaewatan@gmail.com
Foreign Secretary His Excellency Syed Jalil Abbas Jilani will be Next Ambassador of Pakistan to United States
The government has decided to appoint current Foreign Secretary His Excellency Syed Jalil Abbas Jilani as Pakistan's Ambassador to the United States
. The decision was conveyed to Foreign Secretary Jalil Jilani by the Prime Minister personally. According to insiders the PM told Jalil Abbas Jilani that his government had decided to appoint him as the next ambassador to the US as almost everyone he consulted had recommended his name. The new elected government's move of appointing a senior career diplomat as ambassador to Washington instead of opting for a political appointee has generally been welcomed in the diplomatic and political circles.
Notably the decision comes less than two weeks before Prime Minister Mian Nawaz Sharif's first high-profile bilateral visit to the US. His meeting with the US President Barrack Obama is slated for October 23 and Mr. Jilani would attend the meeting as the foreign secretary. The choice of Mr. Jalil Jilani therefore ensures participation of Pakistan's next ambassador in the important bilateral talks.
Foreign Secretary H.E.Syed Jalil Abbas Jilani at his office, Islamabad Pakistan- Friday,06 September 2013
Informed sources said the prime minister took the decision of appointing Syed Jalil Jilani as US ambassador after prolonged consultations with his close aides during which agenda of Pakistani PM's upcoming visit to the United States was also discussed in detail. Washington, the world's most powerful capital, is diplomatically, politically and strategically very significant for Pakistan both for the bilateral and regional challenges it presents.
Although the government has not yet made any official announcement but foreign office official confirmed the development to the Sada-e-Watan Sydney. No announcement has been officially made yet because ambassadorial appointments are made public once 'agreement' (consent) from the host government is received. Mr Jilani's nomination comes close to Prime Minister Nawaz Sharif's visit to Washington from Oct 23. An important aspect of Mr Jilani's appointment is that after a long time a career diplomat will be leading the mission in the United States, which governments usually assigned to political appointees because of the sensitivity of the relationship.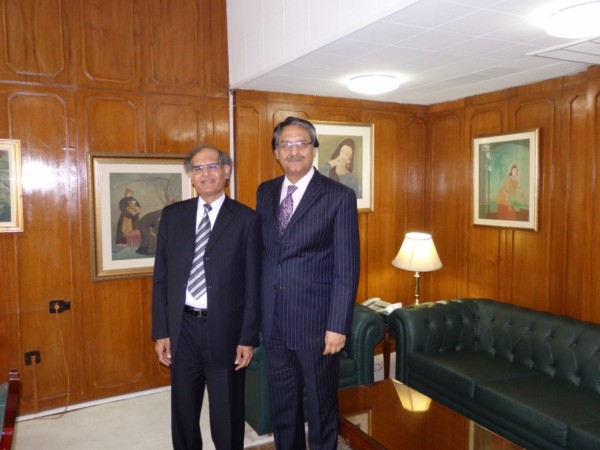 Editor -in-Chief Sada-e-Watan Syed Zafar Hussain and Foreign Secretary H.E. Syed Jalil Abbas Jilani
Syed Jalil Abbas Jilani, 58, joined the Foreign Service in 1979 and is highly regarded by his colleagues as a professional diplomat. He is career diplomat and served on several important positions before being appointed as the foreign secretary. A western diplomat described Jilani as a 'truly professional diplomat' who has broad understanding of important regional and international issues. Mr Jalil Abbas Jilani's has had extensive experience in diplomacy. He has held challenging diplomatic assignments in Pakistan's missions abroad including Washington, London, New Delhi, Brussels, Jeddah and Australian. At the headquarters he served as Director-General South Asia Division and was also appointed spokesperson for a brief period.
In his spare time, Syed Jalil Abbas Jilani plays golf and is an ardent reader. He is married to Shaista Jilani and has three sons.In the history of Australia Syed Jalil Abbas Jilani is most popular High Commissioner of Pakistan and Editorial Board of Sada-e-Watan believe that career diplomat Mr. Jalil Abbas Jilani's choice for Key diplomatic post of united Sates is perfect and better for Pak US relationship.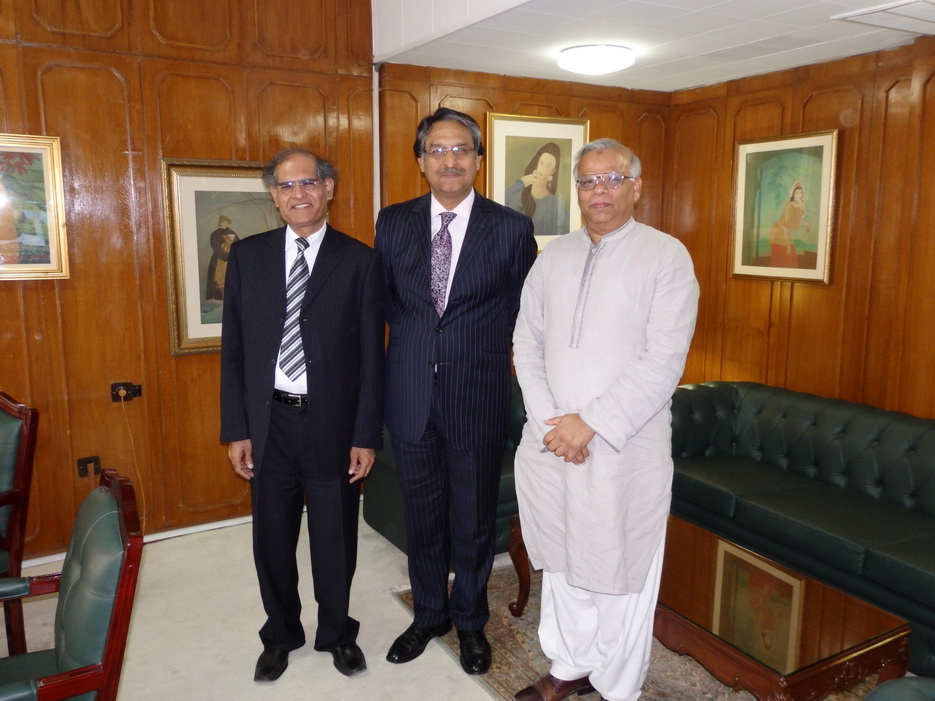 Editor-in-Chief Sada-e-Watan Syed Zafar Hussain of , Foreign Secretary Syed Jalil Abbas Jilani and Addis ional Secretary Ministry of Commerce Mr.Azam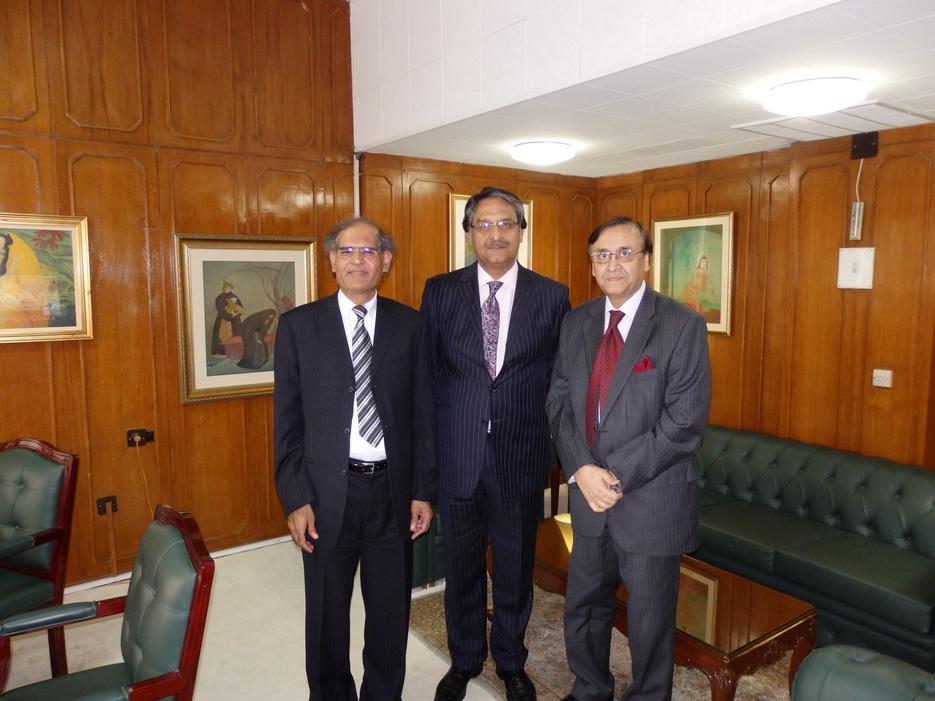 Syed Zafar Hussain of Sada-e-Watan Sydney,Foreign Secretary H.E.Syed Jalil Abbas Jilani and Additional Secretary Ministry of Foreign Masroor A Junejo