Sada-e-Watan Sydney ™
mailto:sadaewatan@gmail.com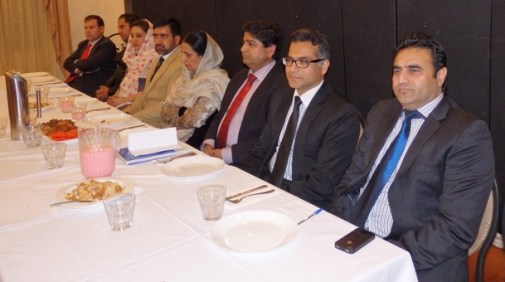 Australian Pakistani Community hosted dinner for H.E. Naela Chohan, Shifaat Kaleem and Bushra Salam
The Pakistan Australia Council (PAC) , the Pakistan Australia Business Council ( PABC) and the Pakistan Association of Australia jointly hosted a farewell dinner for Mr. Shifaat Ahmad Kaleem, Vice Consul of Pakistan Consulate Sydney as well as to formally welcome Her Excellency Mrs. Naela Chohan Pakistan High Commissioner and Mrs. Bushra Salam the new Vice Consul. The function was held on 2nd July 2015 in a local favorite Spice of Life function Centre, Harris Park Sydney.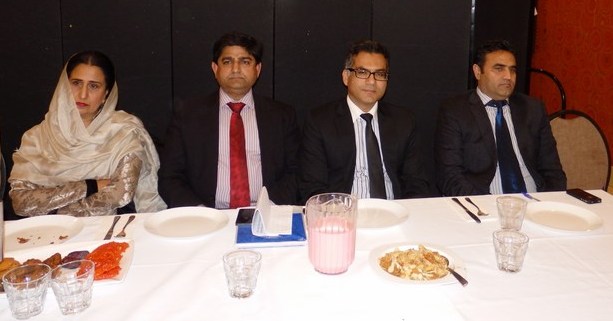 It was a unique initiative by the President of PAC and PABC, Mr. Iftikhar Rana, where he managed get the acceptance of the High Commissioner to accept the welcome dinner at the same function as farewell for Shifaat, due to her busy schedule. Mrs. Bushra Salam was also introduced to the community. Another great initiative and cooperation was to host it jointly PABC President Iftikhar Rana with PAA President Abbas Rana and team were part of the process and each President also spoke on the occasion.. The function was also attended by Honourable Shaoquett Moselmane MLC, Brig. Chaudhry Asghar, Defence Advisor, CG Mr. Abdul Aziz Uqaili, former CG and current Chief adviser to PABC Mr. Azam Mohammed and past and current President and members of the Pakistan Association of Australia.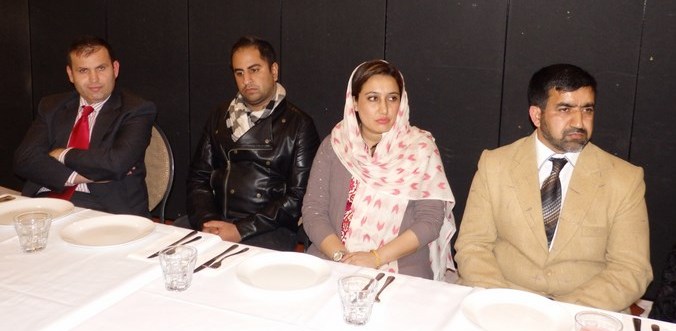 What was impressive is that each segment of society was represented and each and every prominent member of the community was present. Such an initiative was mentioned by the President as a continuation of the trend established in Sydney by former CG Azam and HC Mr. Abdul Malik Abdullah. He thanked the current HC and CG for continuing the same trend also.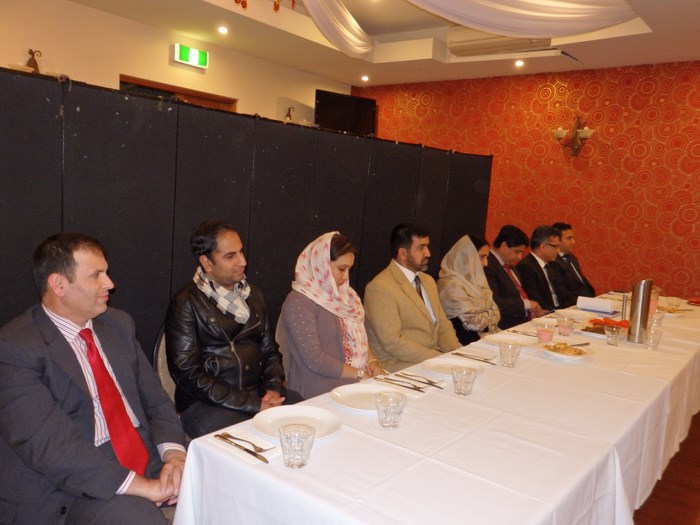 Each of the speaker spoke highly of Mr. Shifaat service to the community and in improving Pakistan-NSW relations. Mr. Shifaat was known to help during week-ends and closed holidays and had provided a 24 number for emergency. On his well-deserved promotion, he has joined as Deputy High Commissioner in Poland. Each speaker wished him all the best in life and in his career.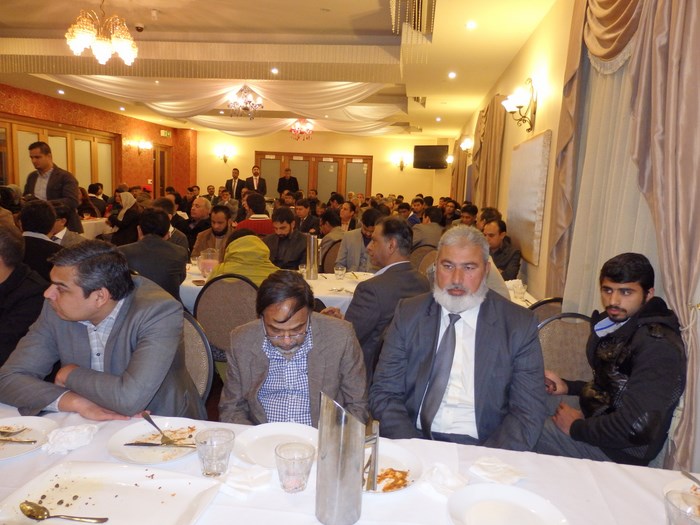 Mr. Shifaat Ahmad acknowledged the role of the community in supporting him. He also commended PAC, PABC and PAA for always cooperating with him in solving the community's problem. He thanked H.E. Madam Naela Chohan and Mr. Uqaili in supporting him. He also thanked former HC and CG, Mr. Abdullah and Mr. . Azam if fully supporting and encouraging him in his official task.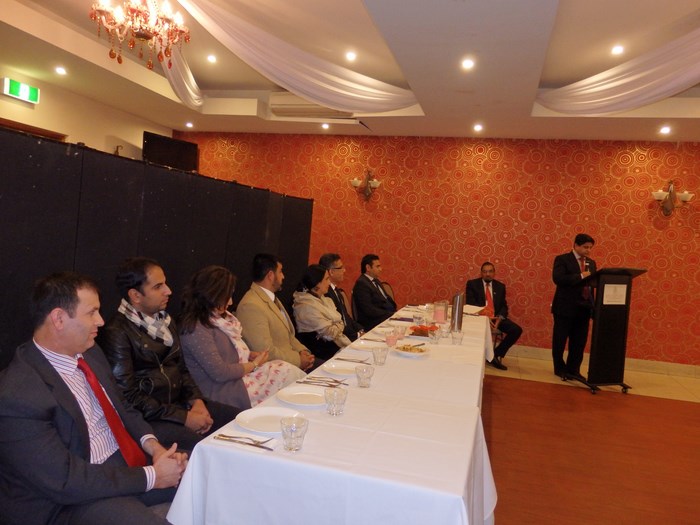 Mr. Iftikhar Rana while expressing thanks for good services provided by Consulate, also suggested few improvement which were urgently required particularly relating to attendance of phone and issuance of tracking number from Canberra for Nicop etc. While he expressed sorrow for Mr. Shifaat departure, he was also happy for his promotion. He summed up by reciting the following couplet:
"Khuch loog kisi baat pay Attai Nahinee Yadd
Khutch loog kisi tore Bhulai Nahinee Jaty"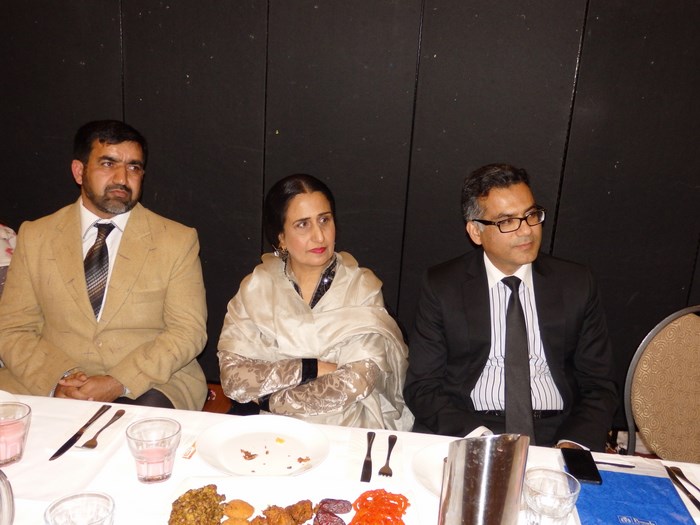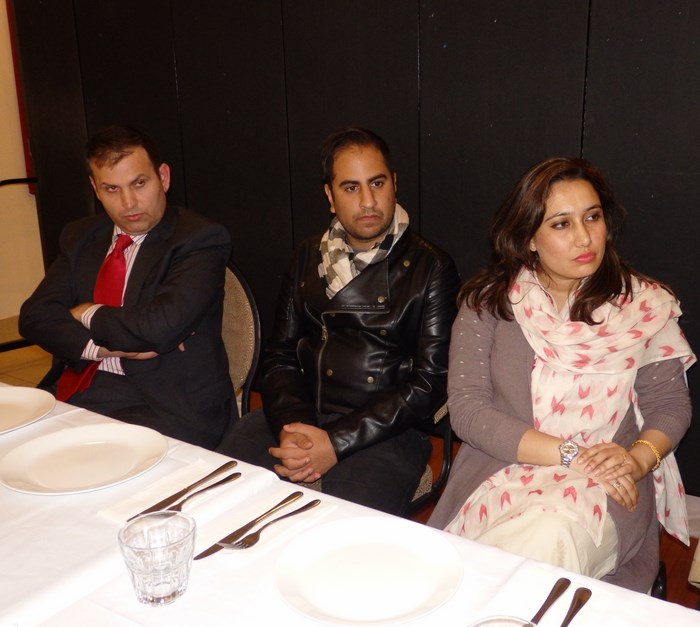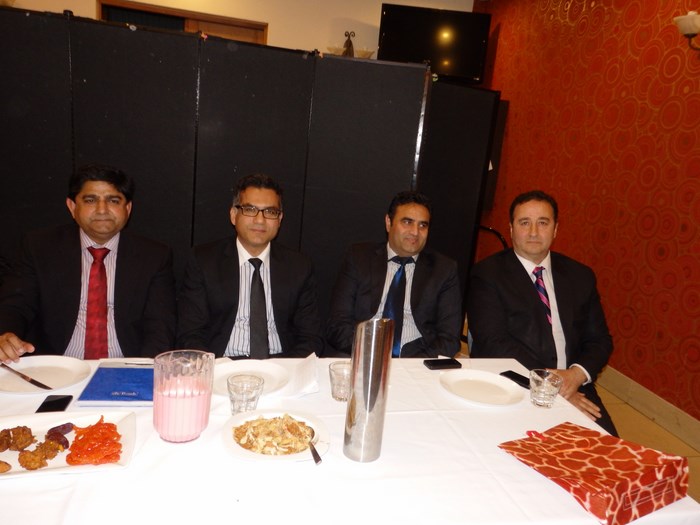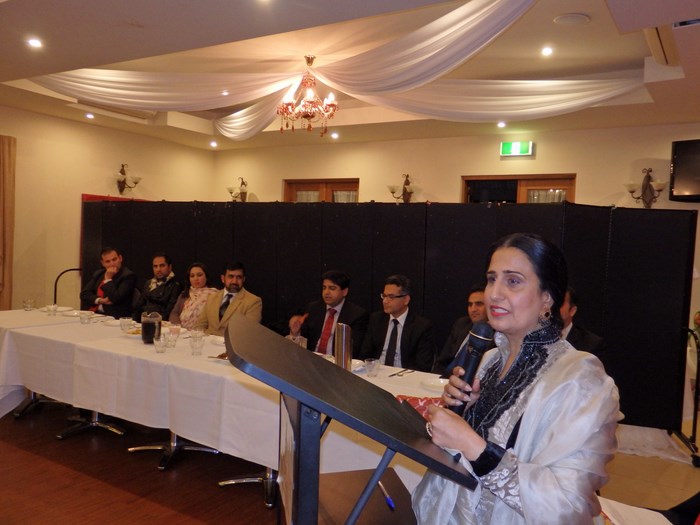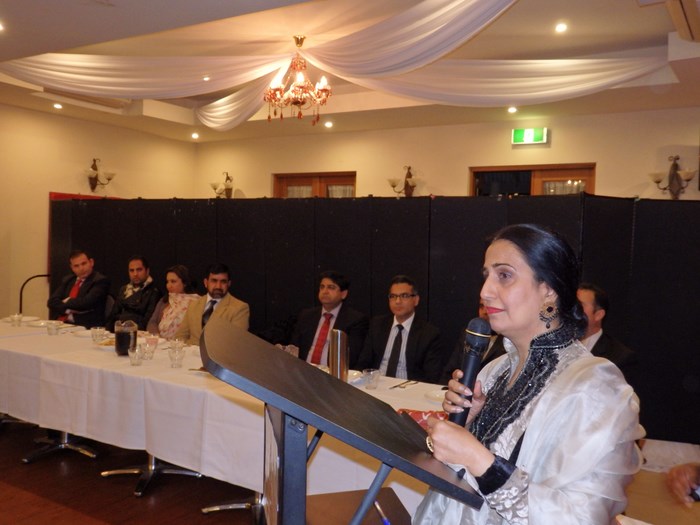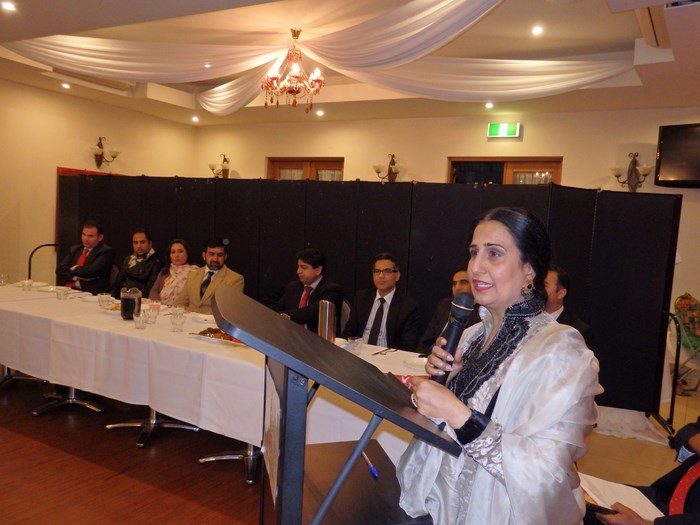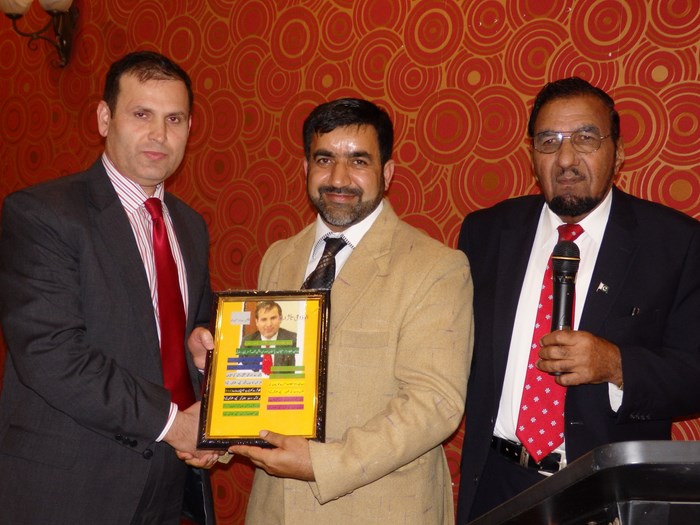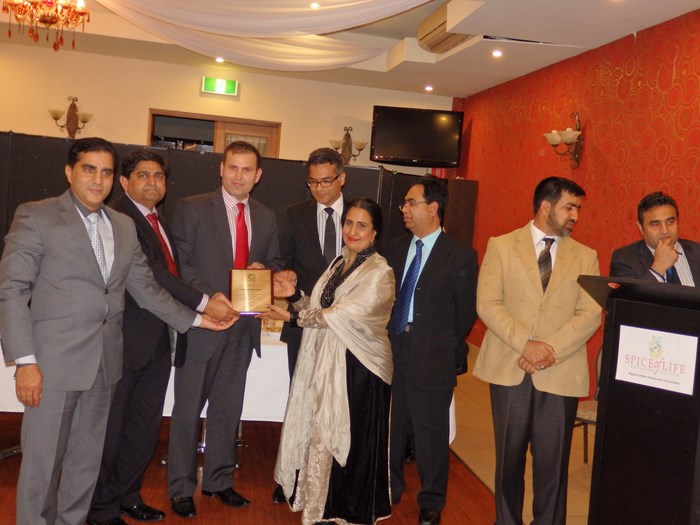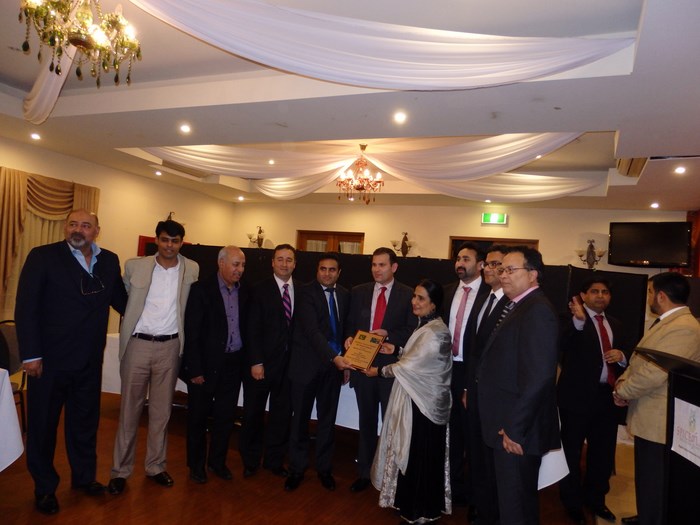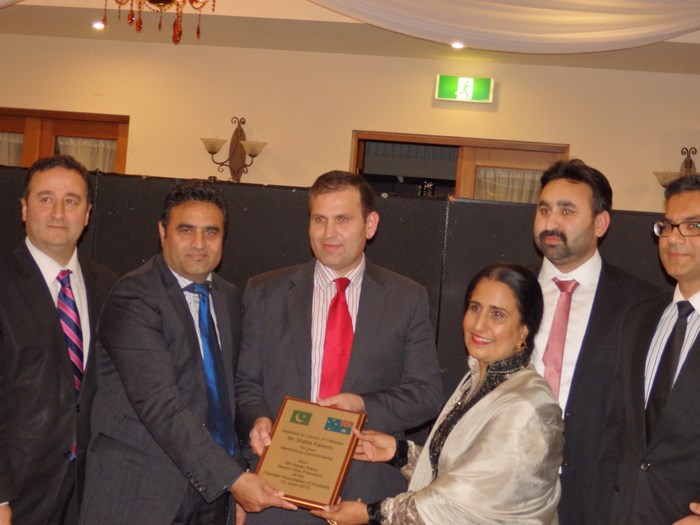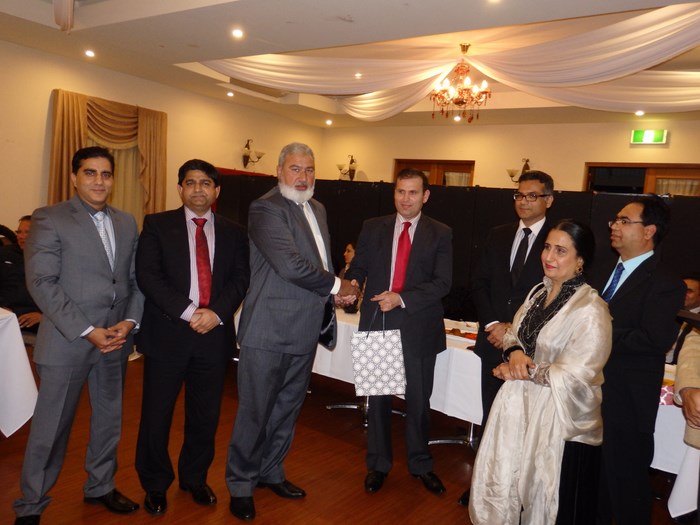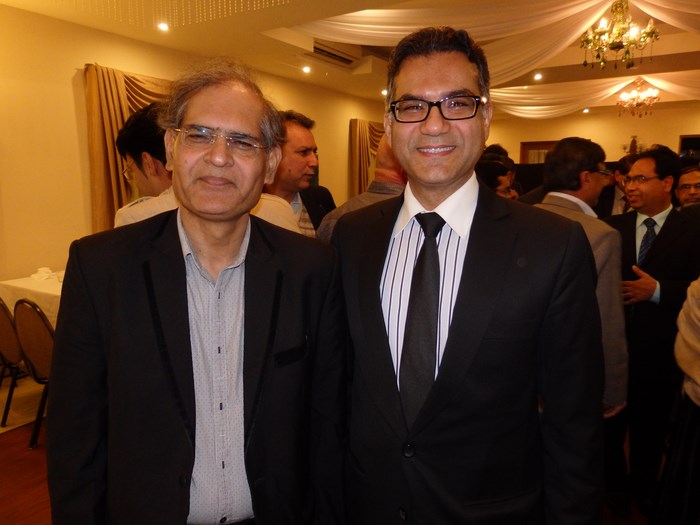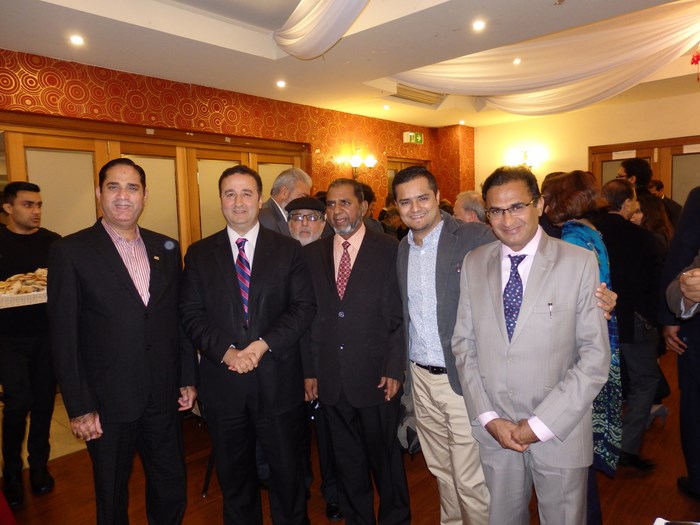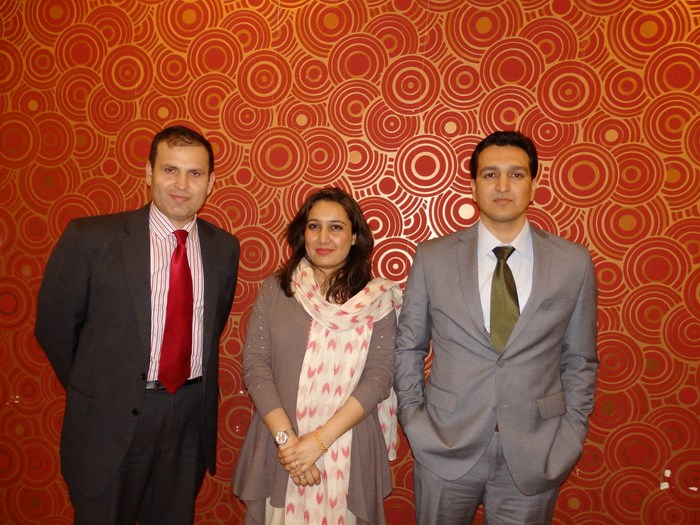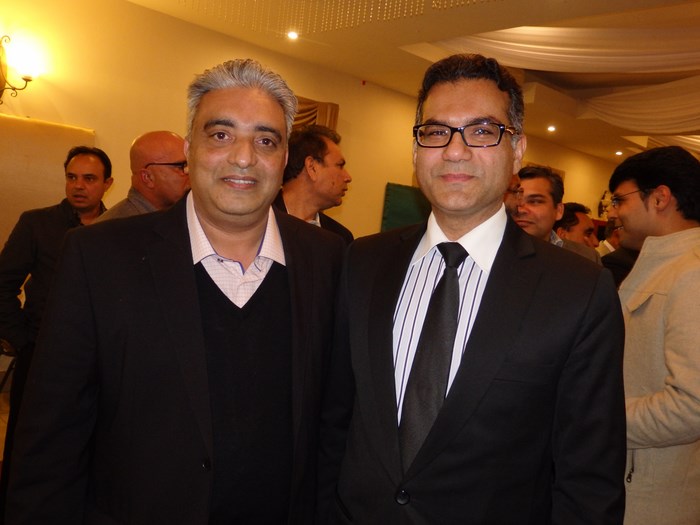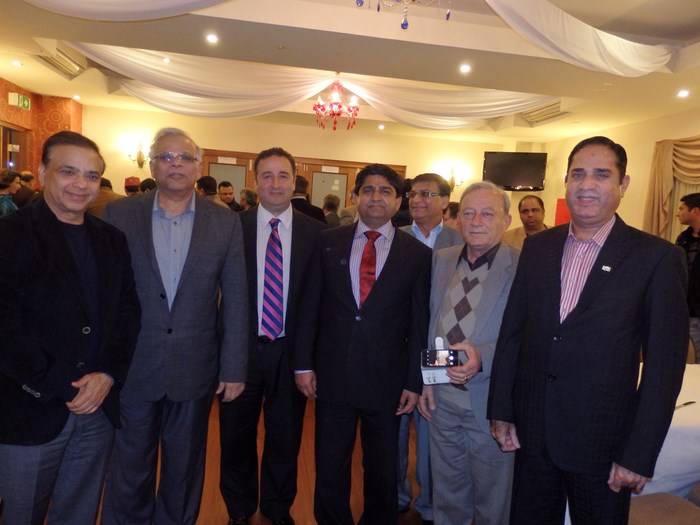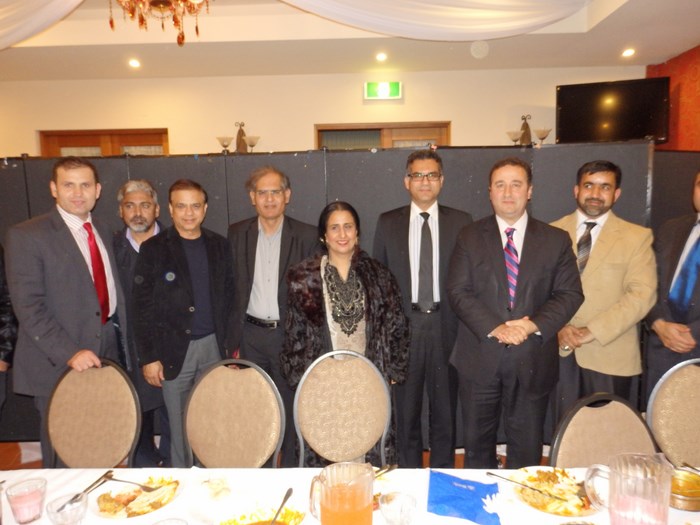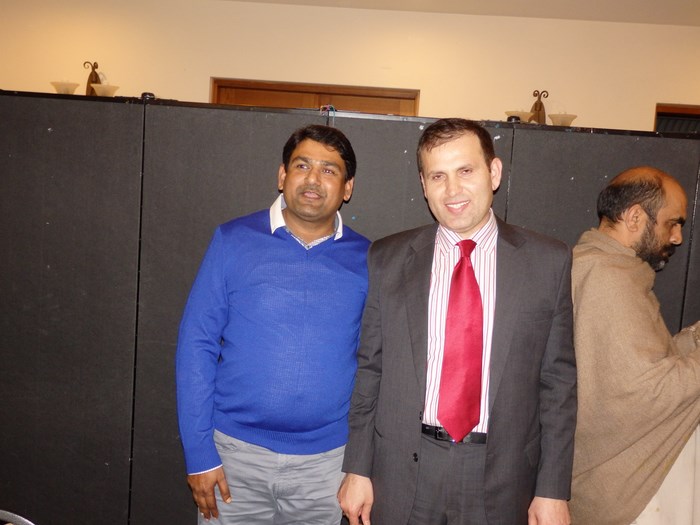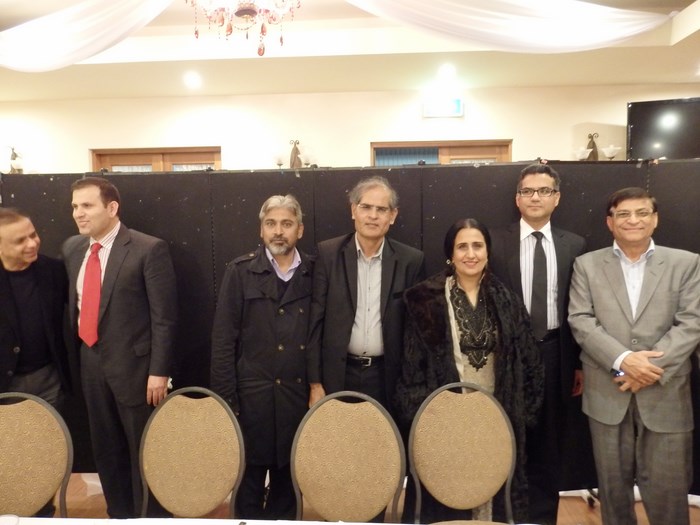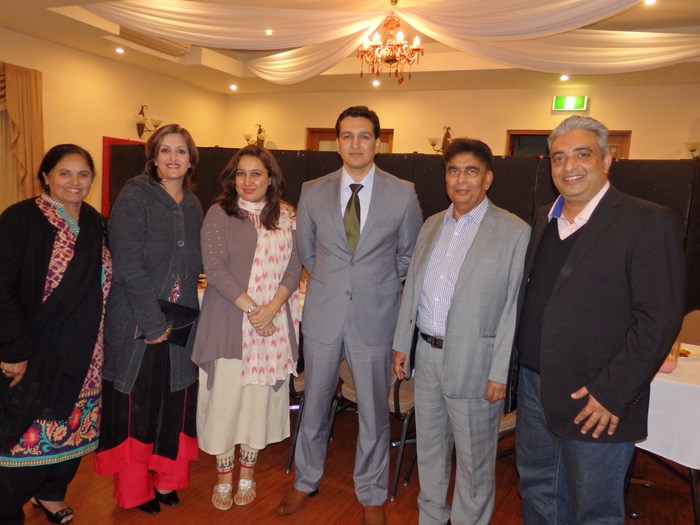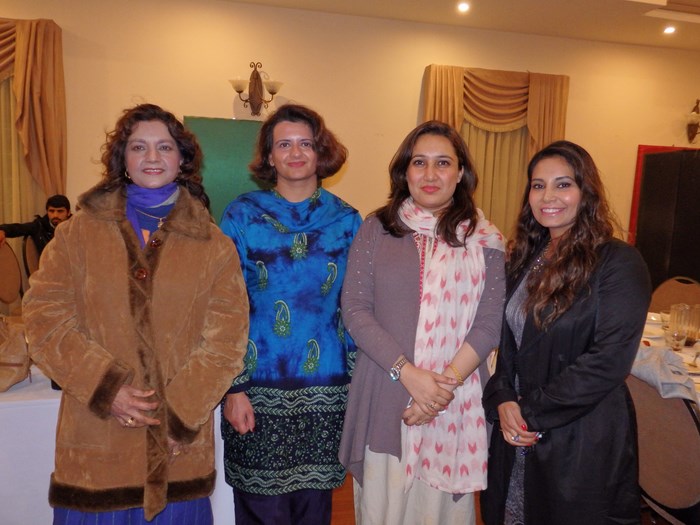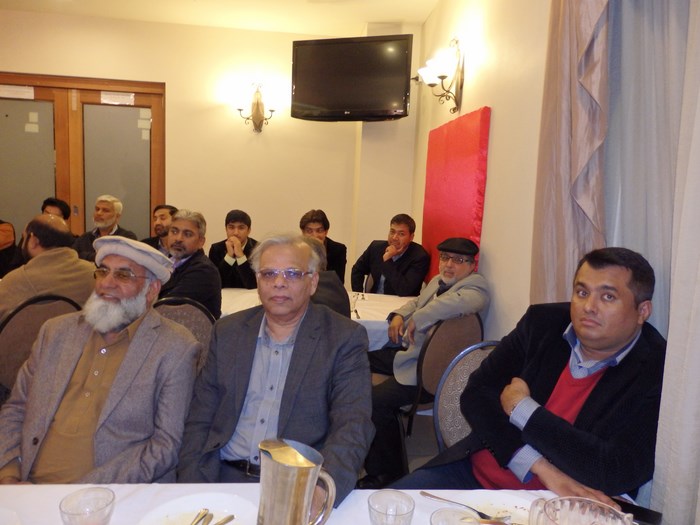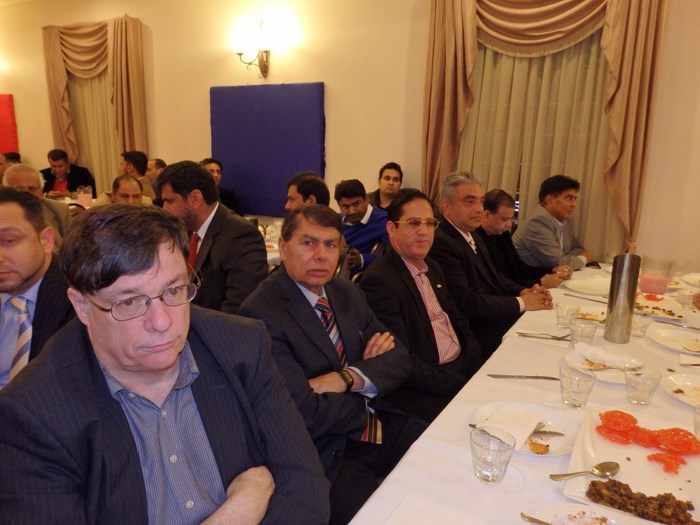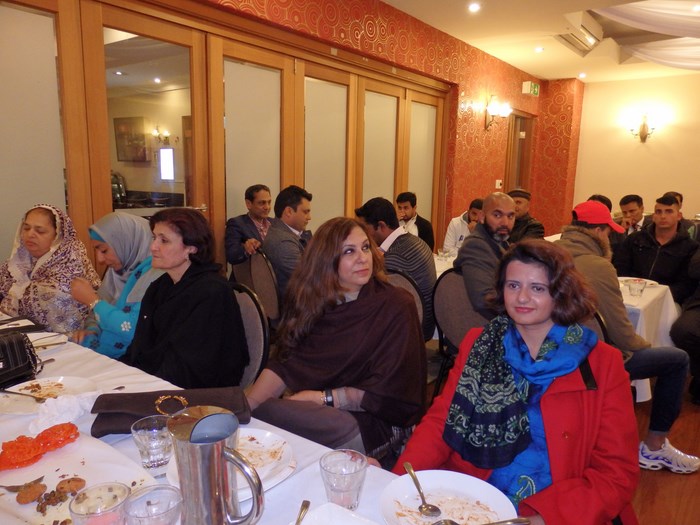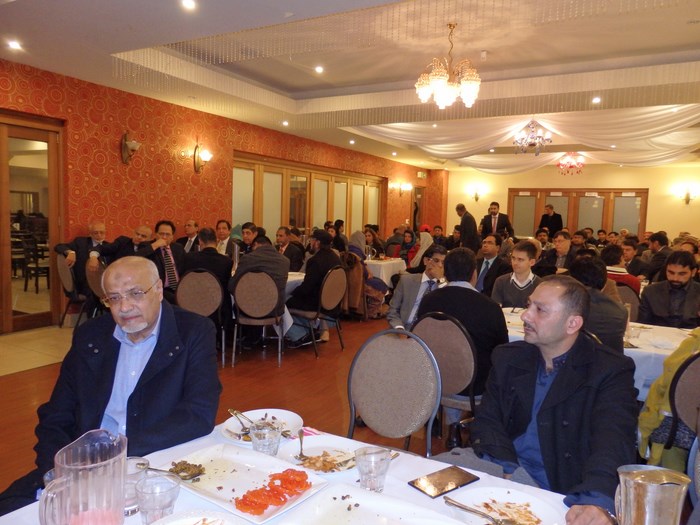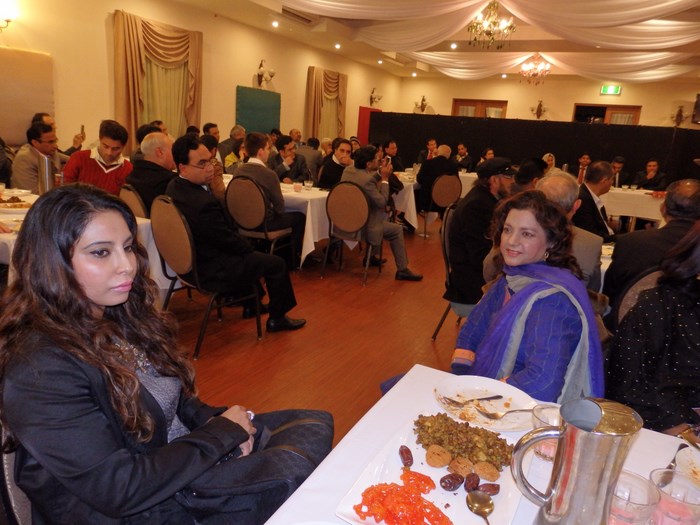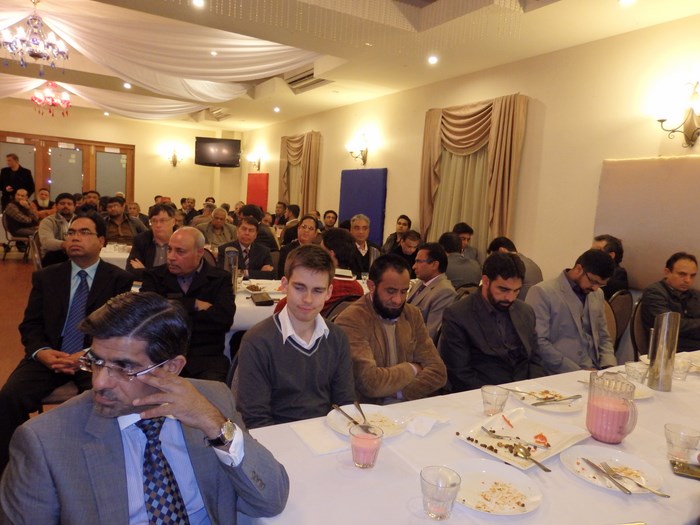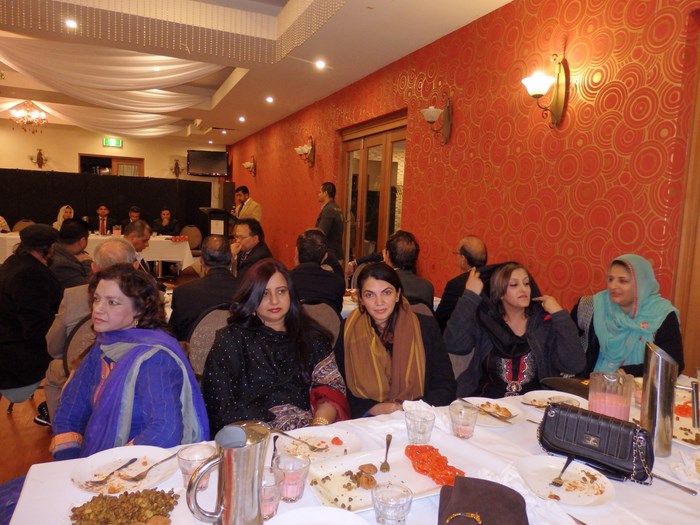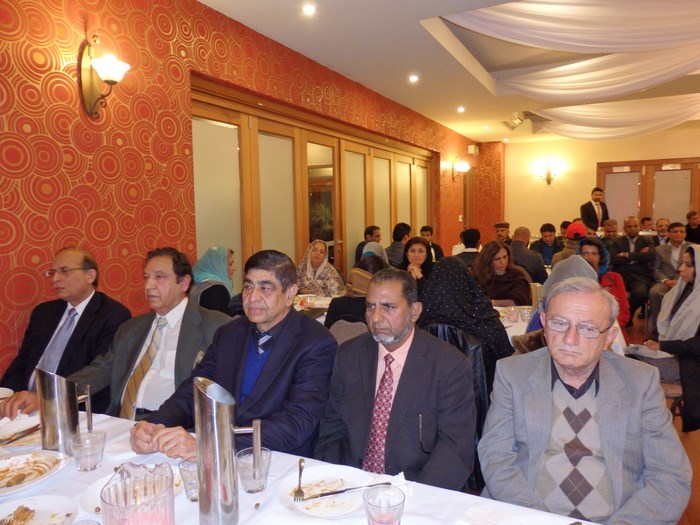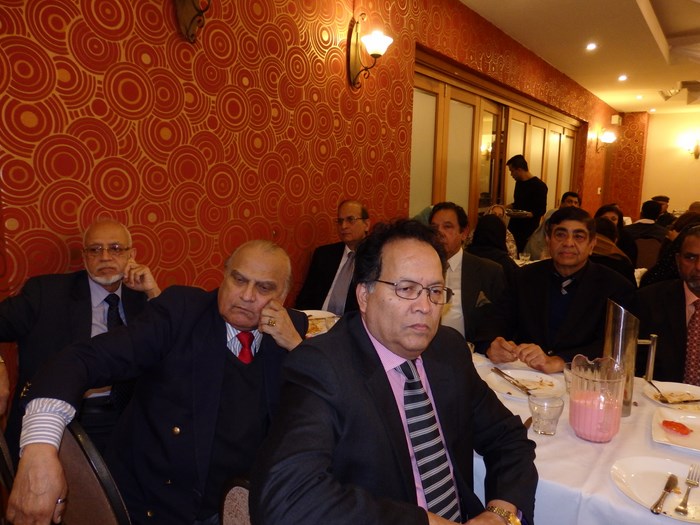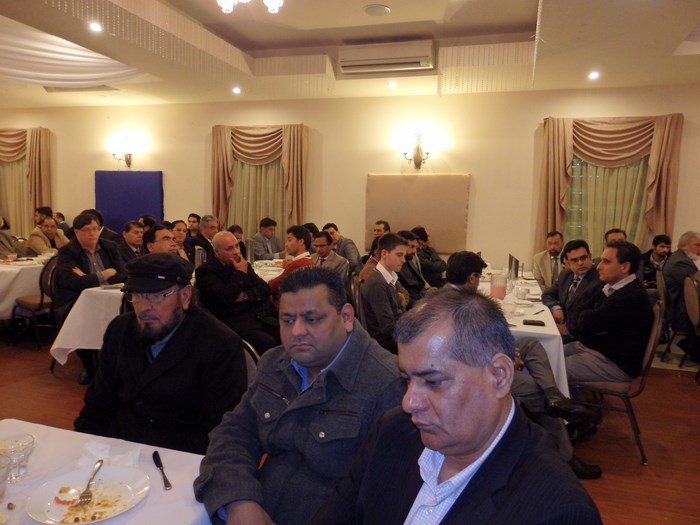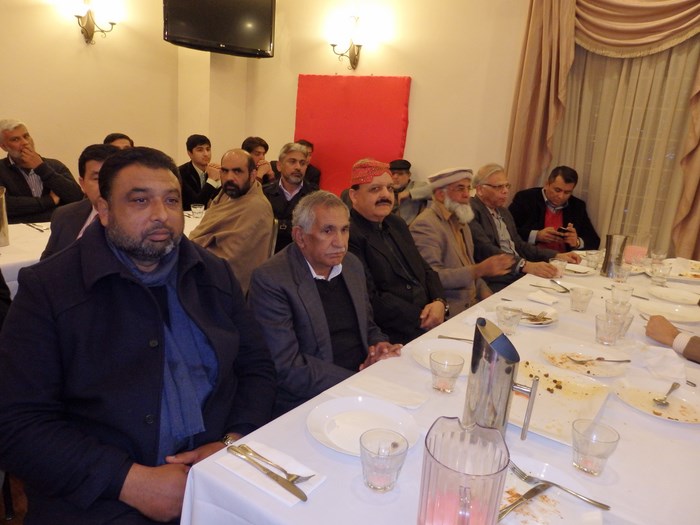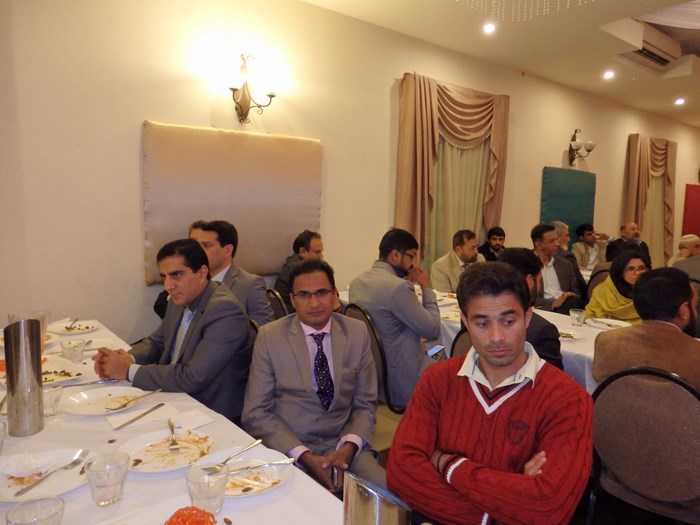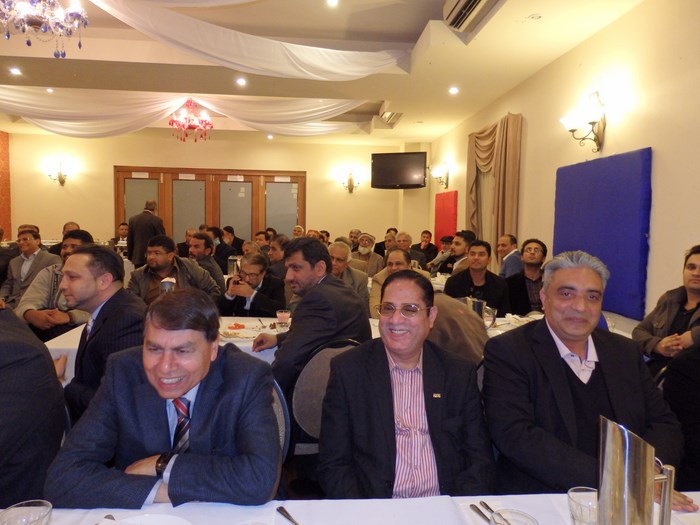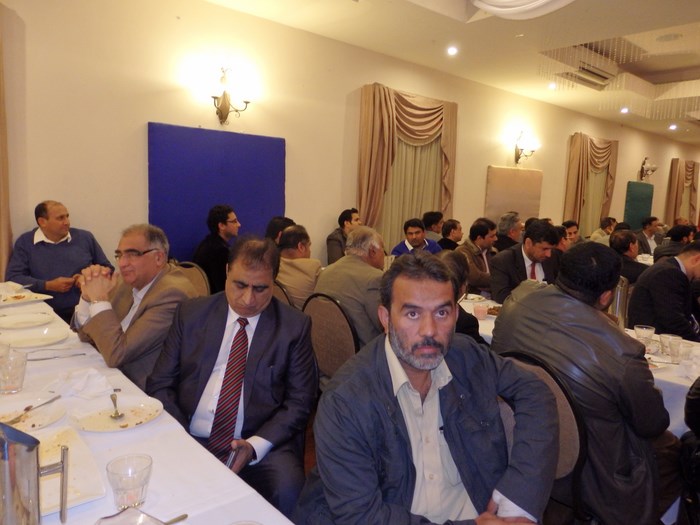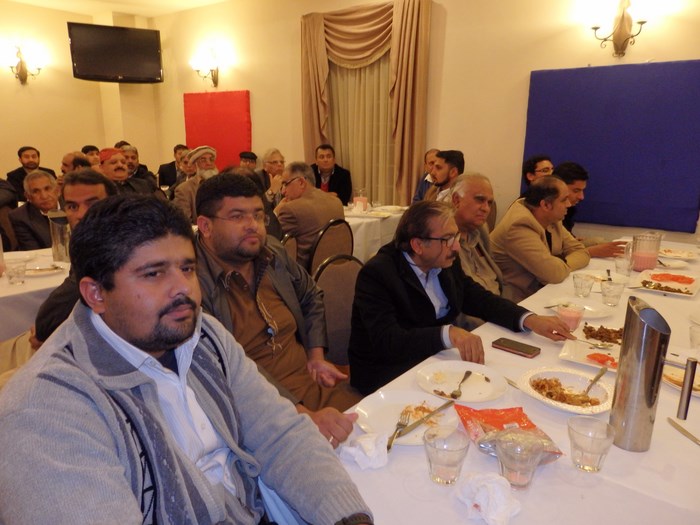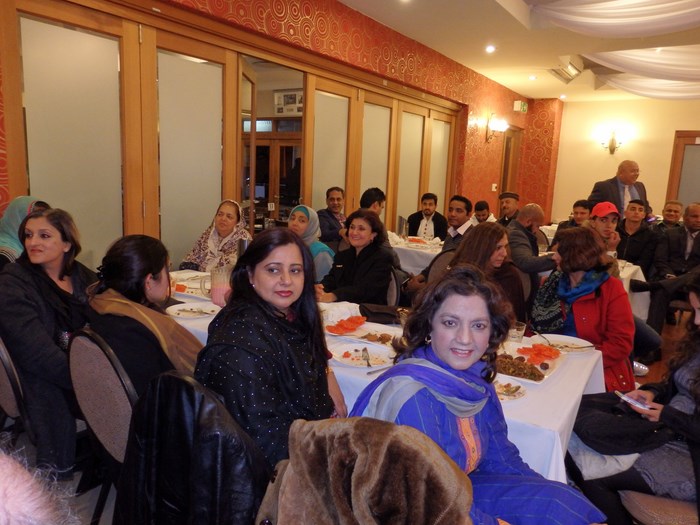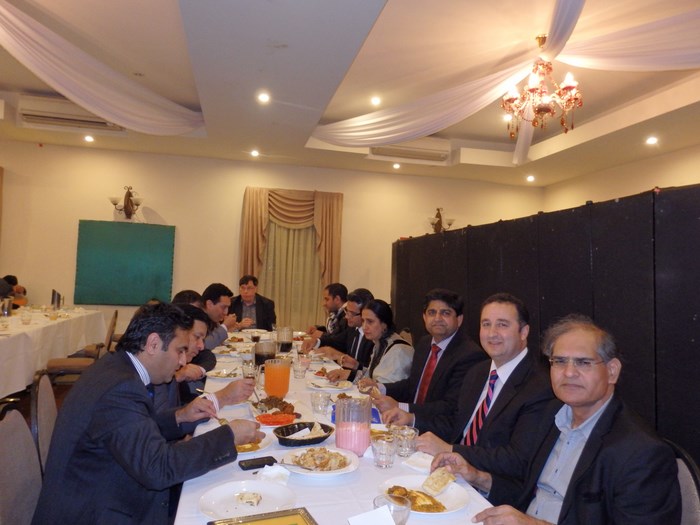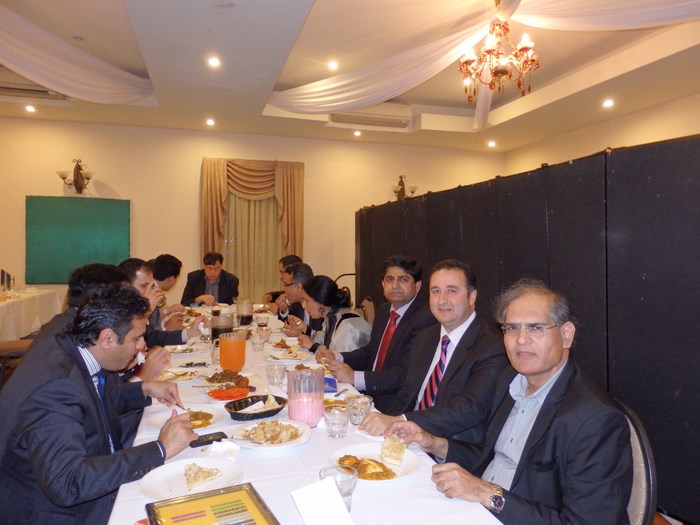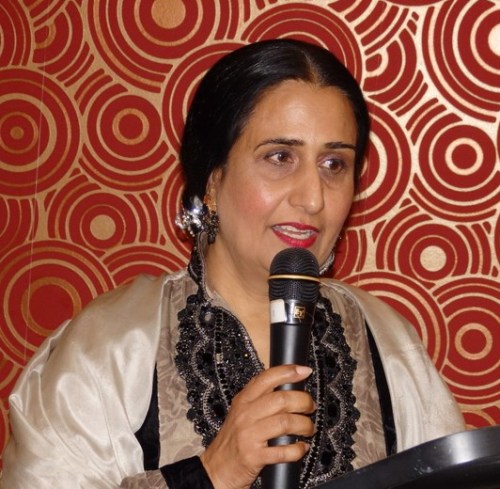 High Commissioner H.E. Naela Chohan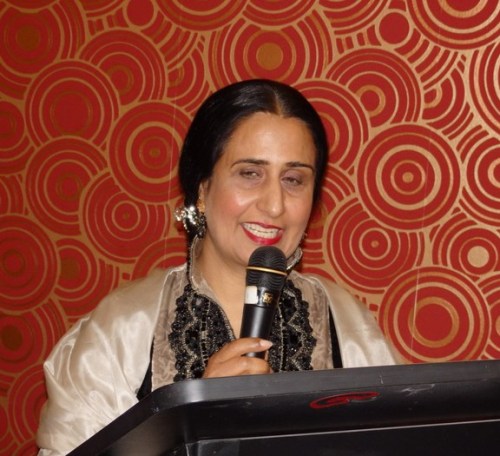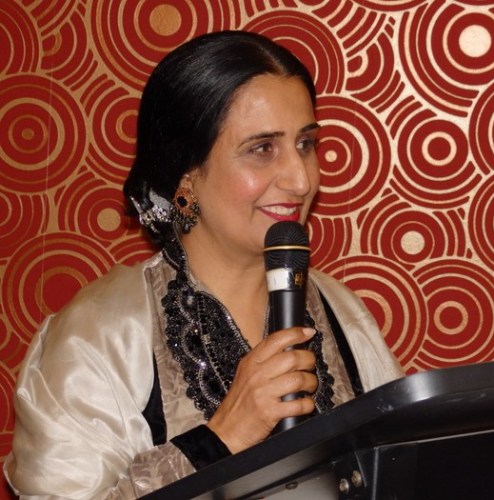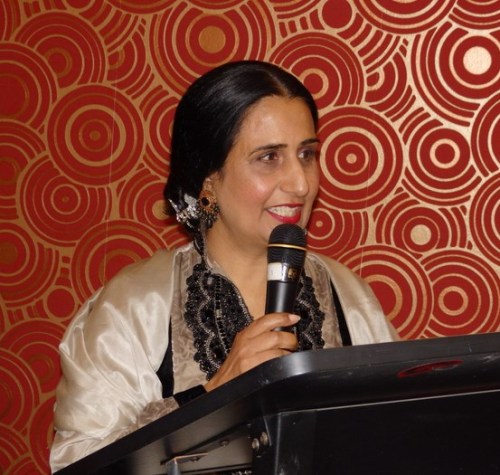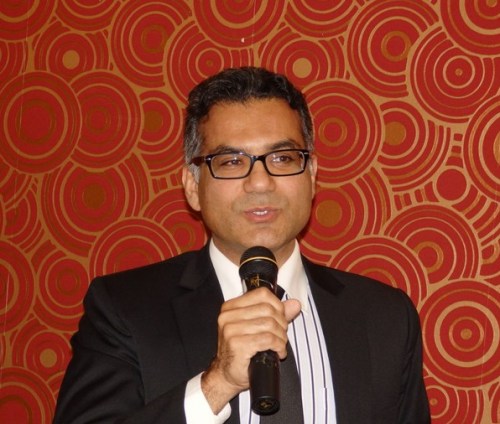 Consul General Abdul Aziz Uqaili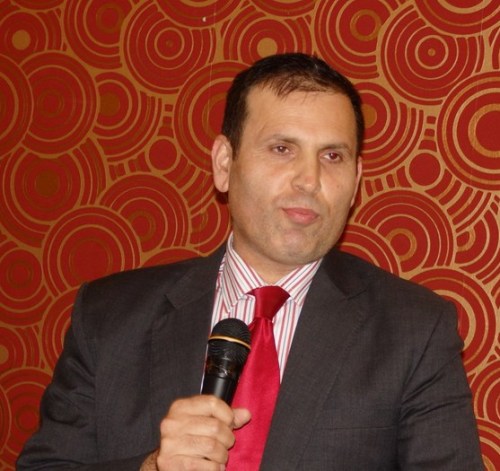 Vice Consul Shifaat Ahmad Kaleem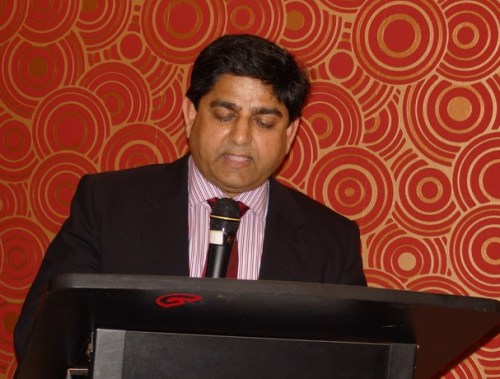 Iftikhar Rana President PABC
Abbas Rana, President PAA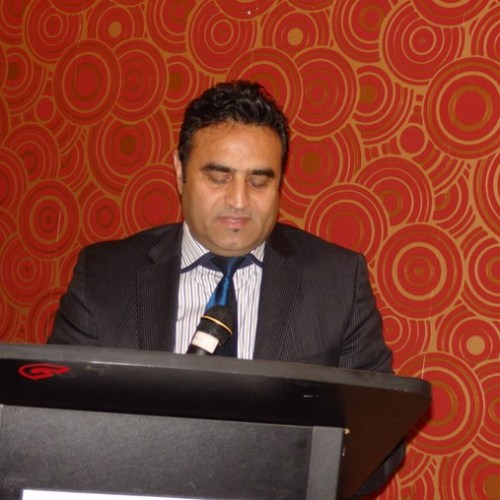 Shahid Chaudhry, Former President PAA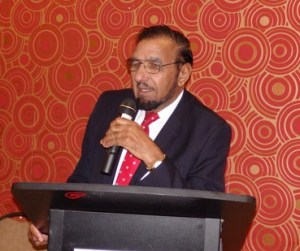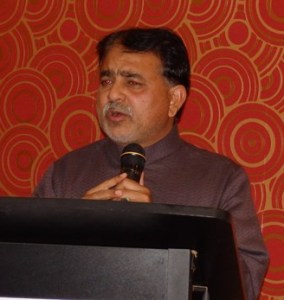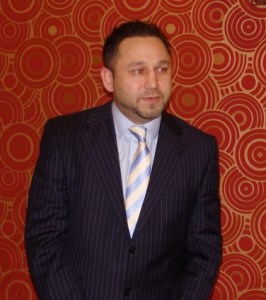 MC Zawar Shah Zafar Abbas (Naat) MC Nasir Taseer