Sada-e-Watan Sydney ™
sadaewatan@gmail.com


H.E. Zahid Hafeez Chaudhri speaking at the event
Thousands attended Western Khalsa Sydney Kabaddi Cup 2022 at Blacktown Showground
On Sunday, 30th October 2022, thousands attended Western Khalsa Sydney Kabaddi Cup 2022 at Blacktown Showground and enjoyed top class Sports entertainment from 10am – 5.30 pm.
After nearly 10-12 years we have seen that many people in the Blacktown showground Sydney. The good thing is that there was too many players from Pakistan ( Punjab ) including Heera Butt, Aadil Gill, Chisti Sahib, Malik Binyamin, Mohsin Bilal Dhillon, Rana Alishan and many more.
From india ( Punjab ) Khushi Dugga, Arsh Chohla, Pal Mahla , Sukha Bhinder, Vinay Khattri, Deep Daburji, Amba Sur Singh, Gurdit Kishangariya, Aman Tibba and many more.
Winner of Kabaddi = Miri Piri Club Melbourne
Runner Up = Hari Singh Nalwa
We would like to appeal to friends from Pakistan in Sydney to take part in the Kabaddi cup next year. We thank Sada-e-Watan Sydney and Indian media for live coverage of this event of free entry to the Blacktown Showground. We appreciates Chaudhary Aslam Kahlon who travels from Griffith, also thanks to Haji Shabbir Iqbal & Councillor Dr Moninder Singh for helping in armaments.
We are thankful to sponsors and Blacktown Council and MP Blacktown the Hon. Stephen Bali MP for providing all facilities for this Great Kabaddi tournament. We would like to thank Mr. Abbas Batth for hosting dinner for both teams at the Harris Park Sydney.
We also specially thank High Commissioner for Pakistan H.E. Zahid Hafeez Chaudhri who kindly attend this Kabaddi tournament and presented Shields to the players of India & Pakistan.

Please accept our Best wishes, thank you.
Dimpy Sandhu & Billa Singh
Sydney Australia.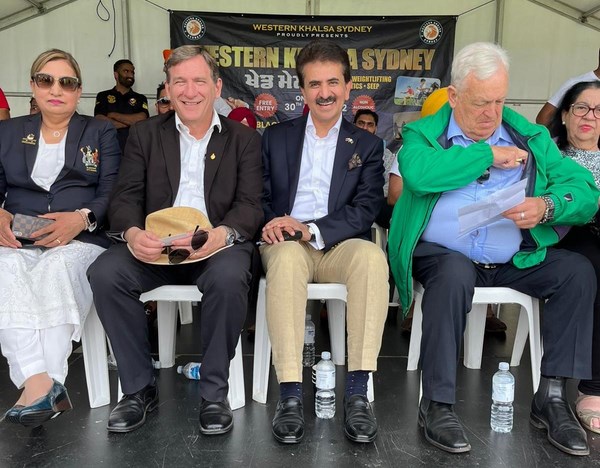 Hon. Stephen Bali MP, Zahid Hafeez Chaudhri and other Dignitaries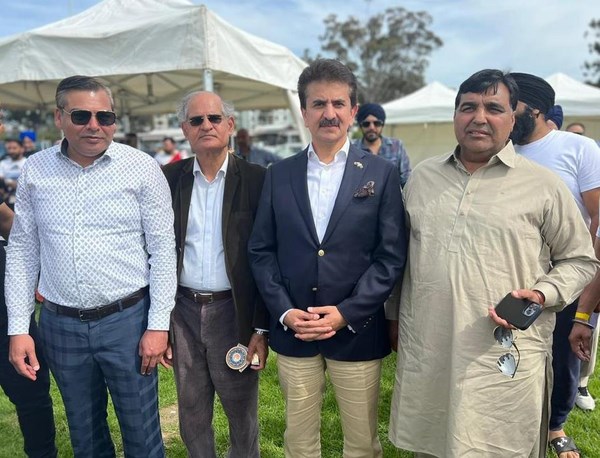 Abbas Batth, Syed Zafar Hussain, High Commissioner Zahid Hafeez Chaudhri and Chaudhry Aslam Kahlon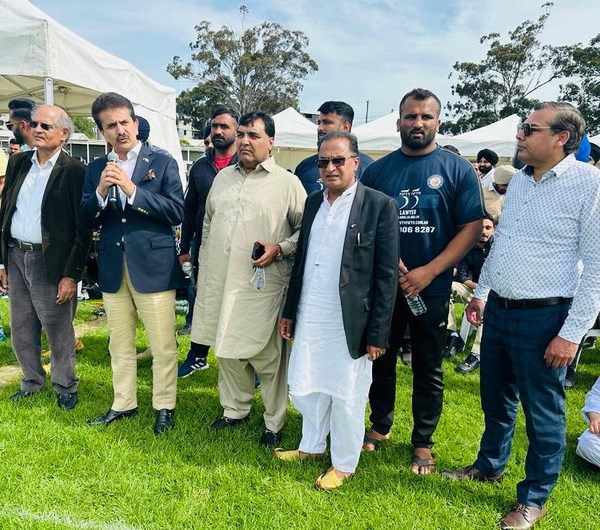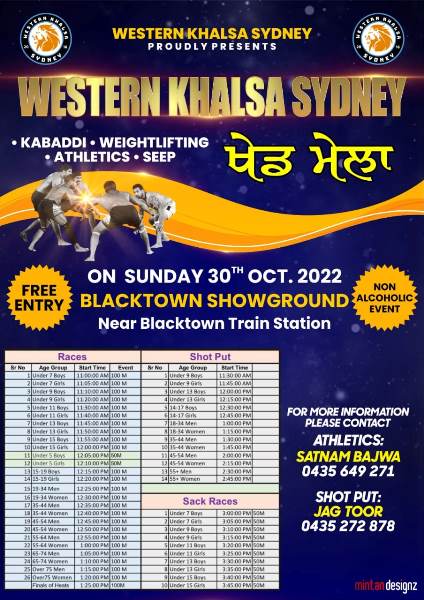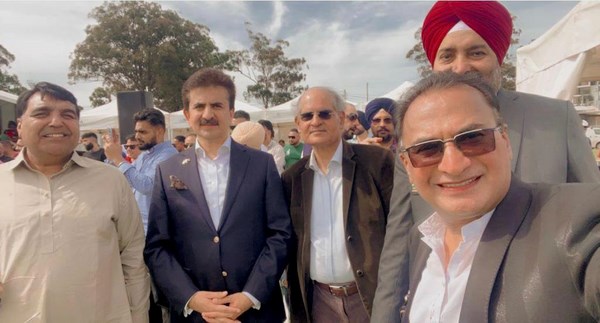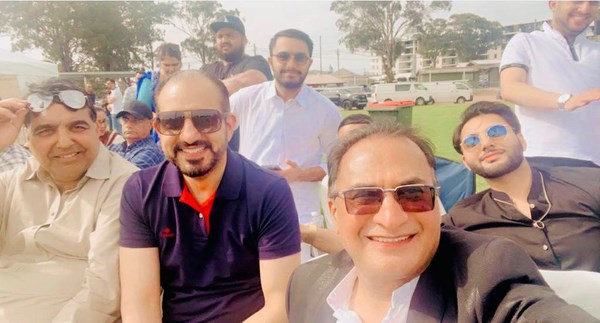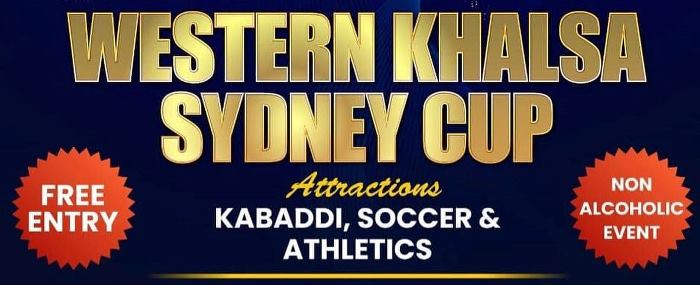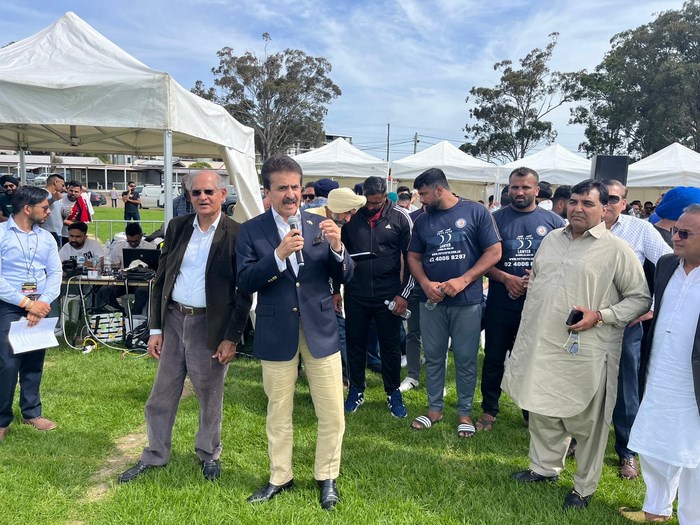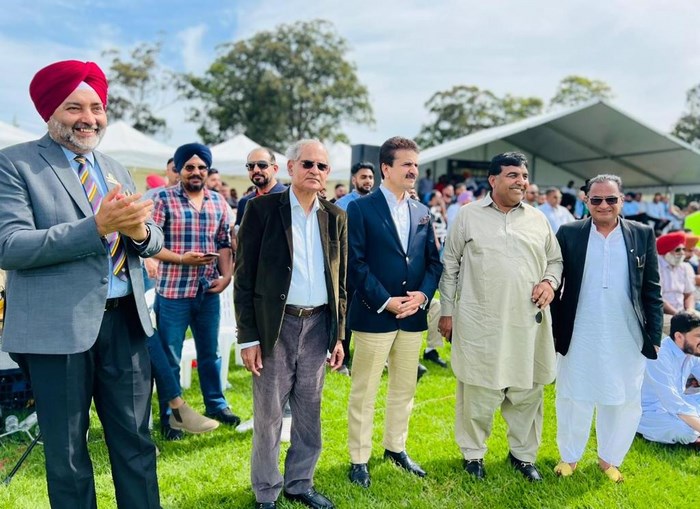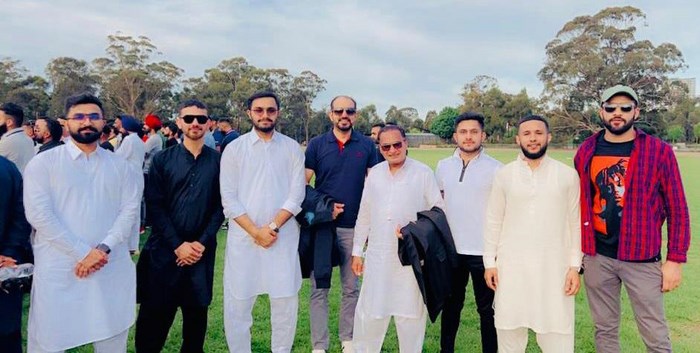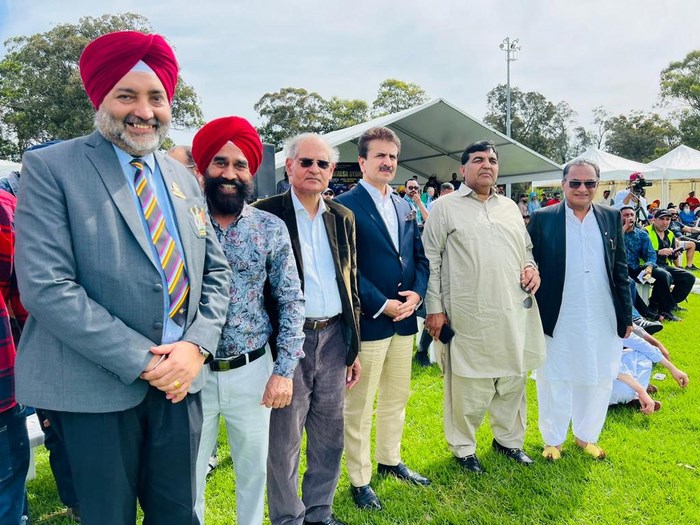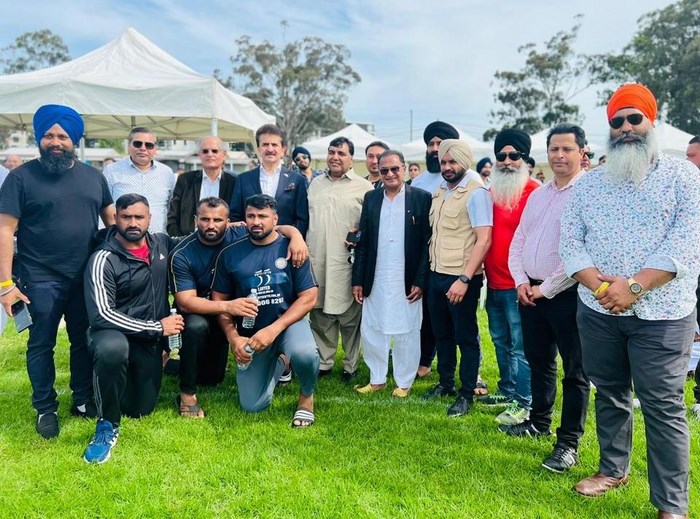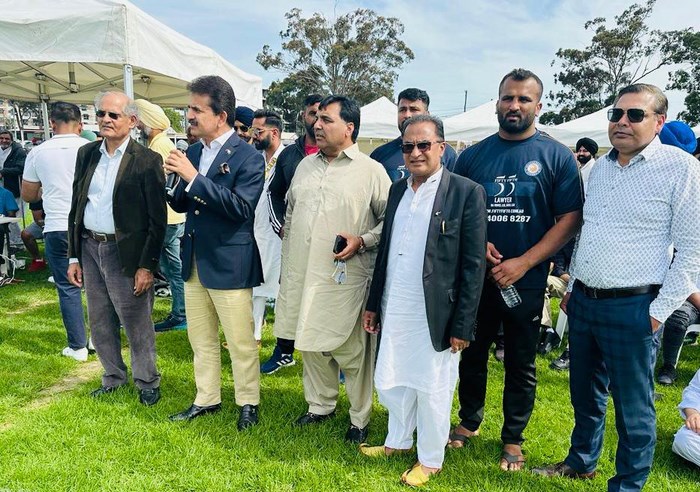 High Commissioner Zahid Hafeez Chaudhri speaking at the Kabaddi Tournament 2022