Sada-e-Watan Sydney ™
sadaewatan@gmail.com
Open invitation for attend at New South Wales Parliament Forum on Peace in South East Asia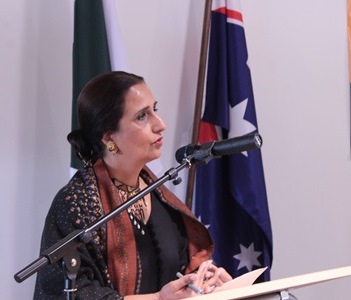 H.E. Naela Chohan
Kashmir Council of Australia invites all Ladies & Gents to attend a Forum on Peace in South East Asia highlighting "Kashmir issue" on Friday, 29 September 2017, from 3pm to 5-30 pm in the Parliament House of New South Wales, Macquarie Street Sydney.
The High commissioner for Pakistan Her Excellency Naela Chohan will be Chief Guest along with Australian Parliamentarians.
This is open invitation for all but Please confirm your attendance as soon as possible, thank you.
Dr Ali Sarfraz Mob: 0412 534 422 – Mumtaz Mian: Mob: 0401 211 109