Sada-e-Watan Sydney ™
sadaewatan@gmail.com
Dr Sayeed Khan, Qavi Khan, Uzma Gilani and Ghazala Khan
Dr Sayeed and Ghazala Khan hosted a Lunch in the honour of Legendry Qavi Khan, Uzma Gilani and Anjum Ayaz
On Sunday, 6th March 2016, The President Australia Pakistan Medical Association Dr Sayeed Khan and his wife Ghazala Khan hosted a Lunch in the honour of Legendary TV/Film and stage actor Qavi Khan, renowned TV actress Uzma Gilani & World known Pakistani sculptor, theatre director, actor and painter Anjum Ayaz.
Qavi Khan and Anjum Ayaz
The Lunch was attended by Consul General of Pakistan Abdul Aziz Uqaili, Vice Consul Bushra Salam & prominent professional members of Community.After lunch during the brief literary sitting, Legendry Artist Qavi Khan, Uzma Gilani, Anjum Ayaz Share about their work experiences and family sweet memories with the audience. The President Koocha e Saqafat Javed Nazar and Poet Ashraf Shad appreciates efforts of founding people of arts. Dr Shabbir Haider and Huma Mirza recites Nazm poetry. Host Dr Sayeed and Ghazala Khan thanks everyone who attended Lunch party on short notice.
Dr Sayeed Khan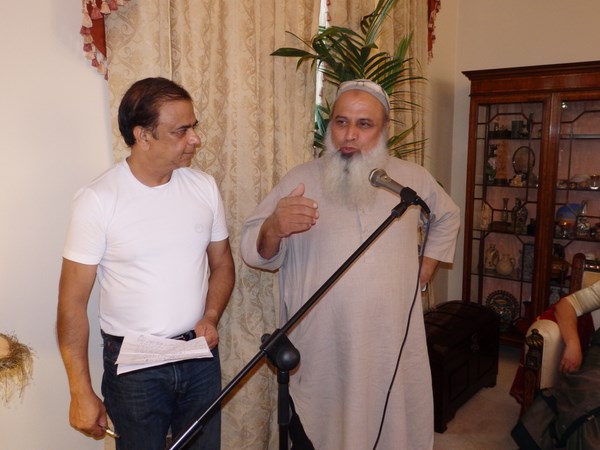 Javed Nazar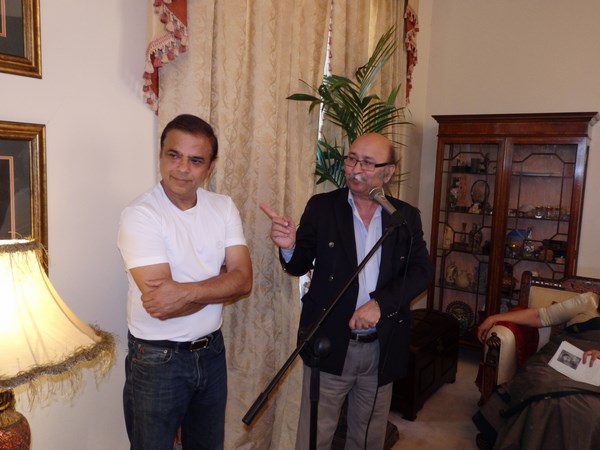 Ashraf Shad
Dr Shabbir Haider
Huma Mirza
Uzma Gilani
Anjum Ayaz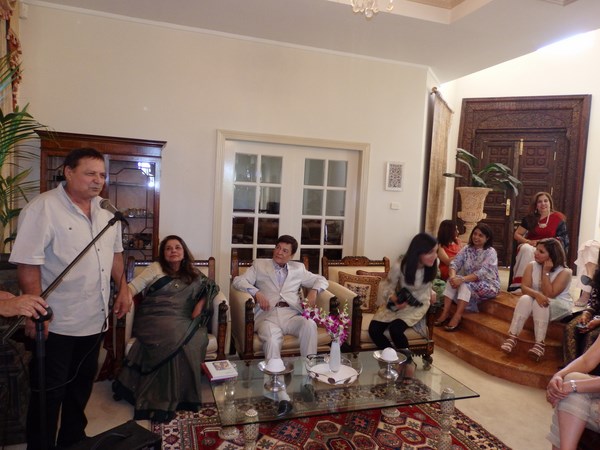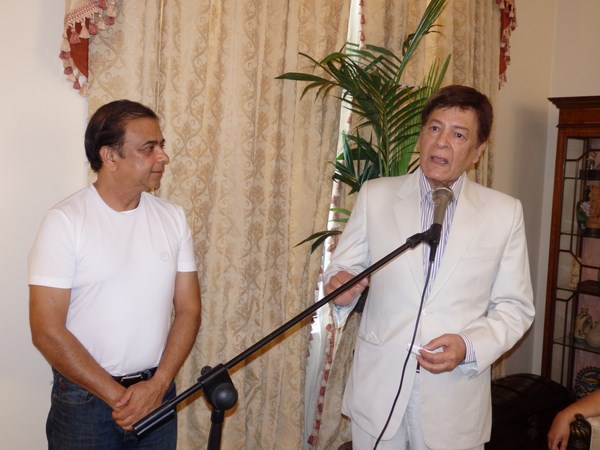 Qavi Khan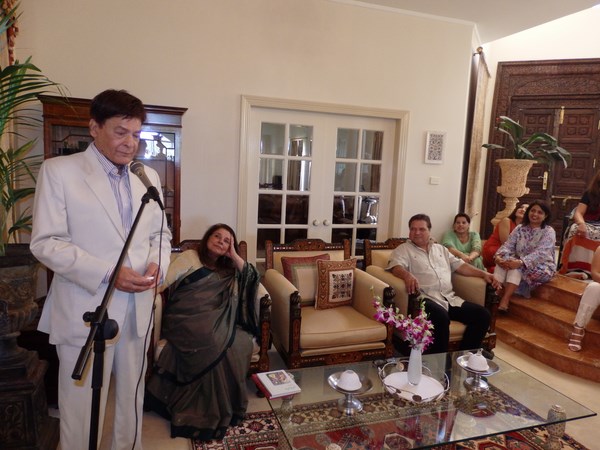 Ghazala Khan