Sada-e-Watan Sydney ™
sadaewatan@gmail.com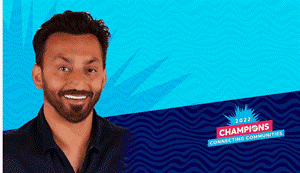 Mr. Kamil Khan
Kamil Khan honoured official ICC trophy bearer at the Sydney Cricket Ground
A proud moment for Pakistan as Kamil Khan was the official trophy bearer in Sydney during Pakistan's contest against South Africa. Pakistan became the first team to defeat South Africa in the tournament and the glittering trophy was presented by none other than Kamil Khan before the match started.
Former Pakistan captain Mohammad Hafeez attended SCG match as Pakistan's ICC Ambassador at the T20 World Cup. Former Pakistan captain Mohammad Hafeez congratulates Kamil Khan and together celebrated Pakistan victory over South Africa's strongest team in present t20 tournament in Australia.
Kamil Khan is an impassioned social worker and a businessman. He is based in Sydney, Australia and is an ardent philanthropist. He is currently serving as the Marketing Director of BTL Corporate Group.
Mr Kamil Khan is always testing waters with something or the other for the growth and boost in this industry. He owns Stars Cricket Academy which regularly produces young and budding cricketers. He has so initiated various Multicultural cricket projects and tournaments. He also hosted a first-ever Eid dinner at Sydney Cricket Ground recently and many renowned guests graced the occasion with their presence.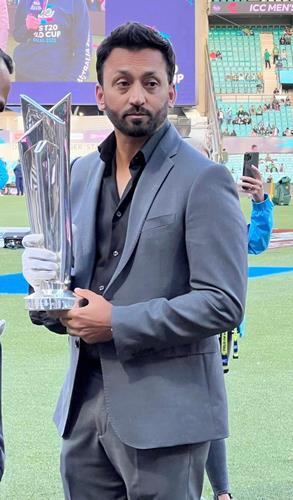 Kamil khan with World Cup trophy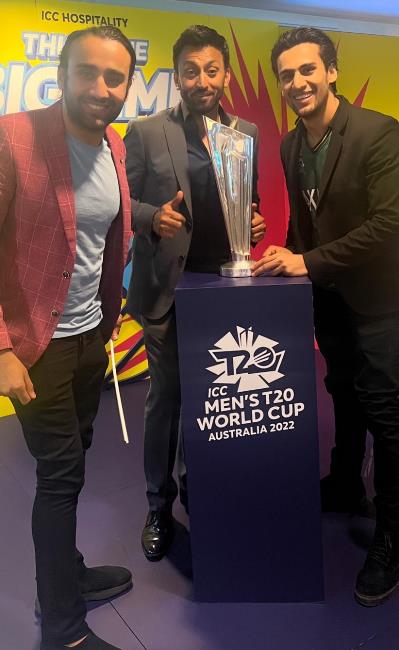 Bilal Saqib, Kamil Khan and Momin Saqib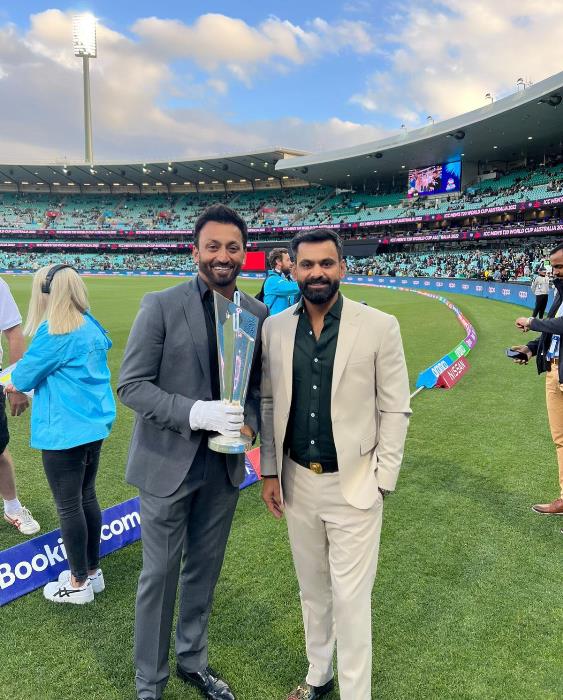 Kamil khan and Former Pakistan captain Mohammad Hafeez