Sada-e-Watan Sydney ™
sadaewatan@gmail.com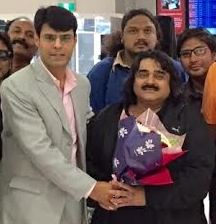 Arif Lohar has arrived in Sydney for performing live on Sat, 23 May 2015
Arif Lohar is a Punjabi folk singer from Pakistan. On Wednesday, 20th May 2015, he arrived 2pm at the Sydney Airport on his 3rd visit of Australia. Arif Lohar & party will perform live at Silverwater Sydney on Saturday, 23rd May 2015 from 6:30-11pm.
He usually sings accompanied by a native musical instrument resembling tongs (called a chimta). His folk music is representative of the traditional folk heritage of the Punjab. He is the son of folk singer Alam Lohar.
Arif Lohar was born in Lala Musa in Gujarat District, Punjab, Pakistan. His father was Alam Lohar, who belonged to the village of Achh in nearby Kharian Tehsil, and was a prominent folk singer of Punjab and Pakistan. Arif Lohar started singing with his father and eldest brother, Arshad Mahmood Lohar, and younger brother Tariq Lohar at an early age. He also has a younger brothers called Irfan Mahmood Lohar, Imran Mahmood and Khalid Mahmood who also live in the UK. Arif Lohar briefly moved to acting in Punjabi movies before returning to his music career at the age of 22.
Arif Lohar has played more than 50 foreign tours around the world during the last 20 years, including to the UK, US, UAE and Australia.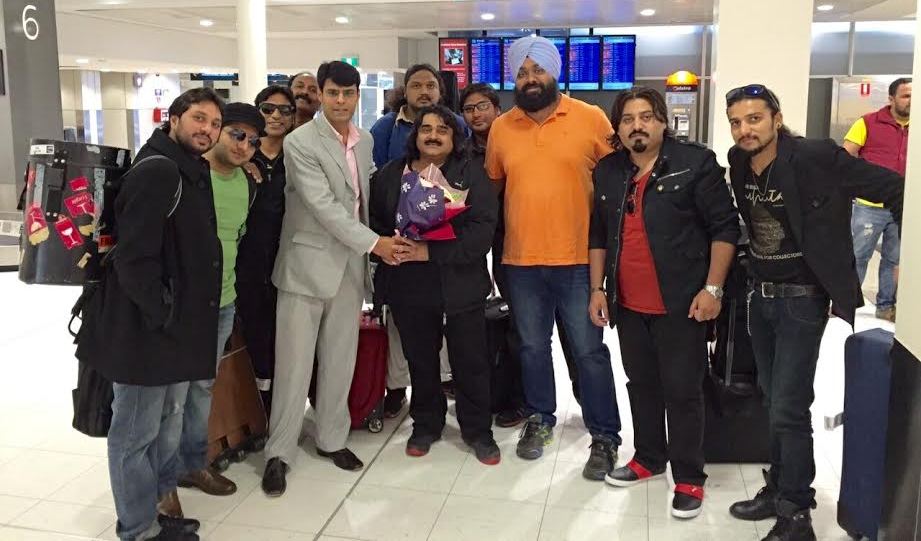 Raja Taseer presenting Flowers to Arif Lohar at Sydney Airport on Wed, 20 May 2015