Sada-e-Watan Sydney
Sadaewatan@gmail.com
Minister for Citizenship and Communities Hon. Victor Dominello MP Announced NSW Human Rights Award winner
Report: Syed Zafar Hussain - Photos by: Warren Duncan of CRC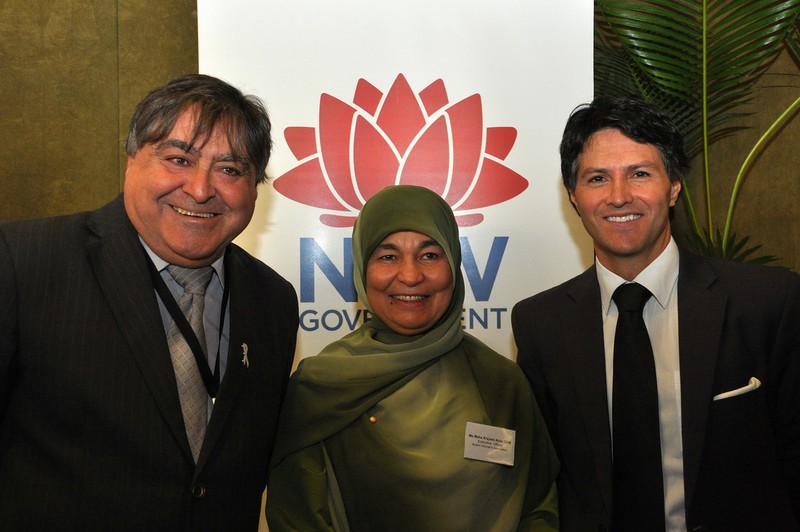 Member of Granville Hon.Tony Issa,Maha Krayem Abdo OAM and Honourable Victor Dominello MP
On Thursday, 07 August 2014, Minister for Citizenship and Communities Honourable Victor Dominello MP announced Maha Krayem Abdo OAM, Executive Officer of the Muslim Women's Association, as the winner of this year's NSW Human Rights Award during a ceremony at State Parliament.
Mr. Dominello said the award, now in its second year, was dedicated in memory of Swedish diplomat Raoul Wallenberg who saved the lives of tens of thousands of Hungarian Jews during the Holocaust by providing protective passports and setting up safe houses.
"The award gives special recognition to a person who has made lasting and meaningful contributions to the advancement of human rights in NSW.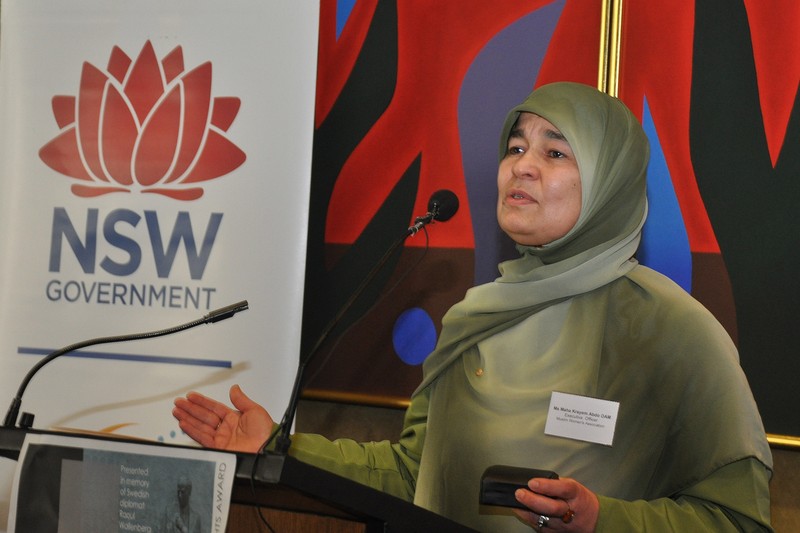 " Krayem Abdo is a most deserving winner of this award. The judging panel found her to be a standout among a field of high-calibre candidates, commending her as a champion of multiculturalism and advocate for the elimination of racial and gender discrimination.
"She is a renowned Muslim leader and mentor and has worked tirelessly over the past 25 years to empower young women and promote harmony between multicultural communities.
"She has taken a leading role in working with religious leaders from other communities in NSW to support inter-faith initiatives which foster greater understanding and tolerance.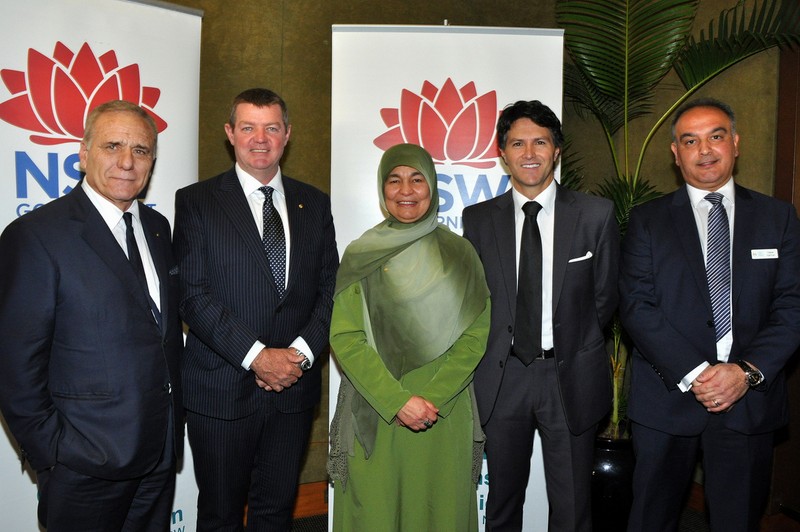 "In recent years Krayem Abdo has been a highly effective community advocate on a number of complex issues including facial identification, female genital mutilation, human trafficking and underage forced marriage.
"Ms Krayem Abdo, who migrated to Australia from Lebanon during the 1960s, established the Muslim Women's Support Centre, a refuge for women escaping family and domestic violence. In 2008 she was awarded an Order of Australia medal for her work in this field.
"She will serve as Human Rights Ambassador for 12 months and through the Community Relations Commission, the NSW Government is proud to support her work to promote human rights issues at events, schools and conferences," Mr Dominello said.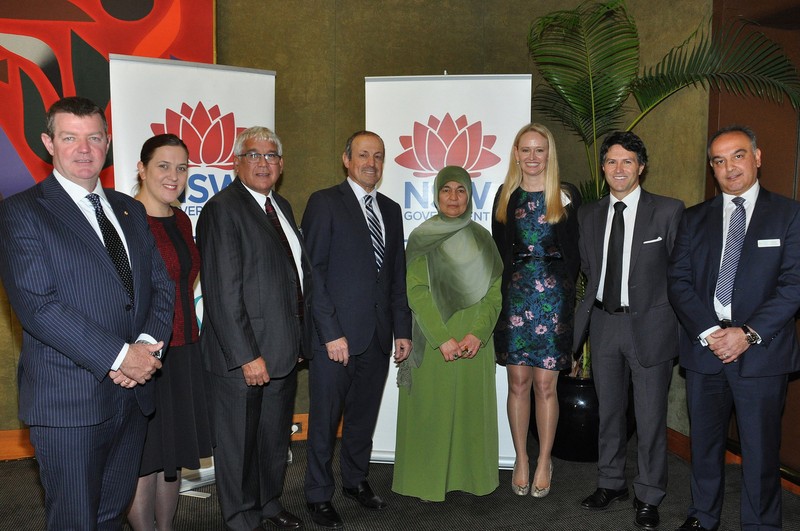 During the ceremony Mr Dominello presented Ms Krayem Abdo with a specially-struck medal and a $5,000 cash prize.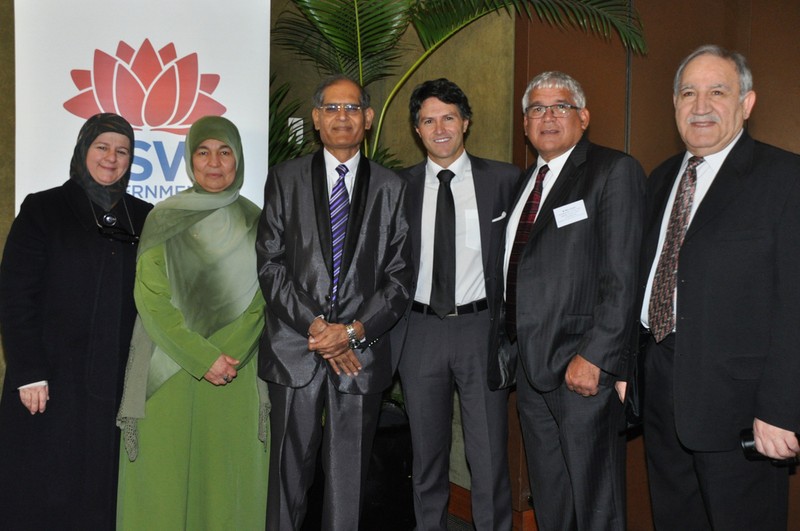 Attendees included Federal Race Discrimination Commissioner Dr Tim Soutphommasane, 2013 winner and Australian Indigenous Education Foundation CEO Andrew Penfold AM, State MPs and Consul Generals.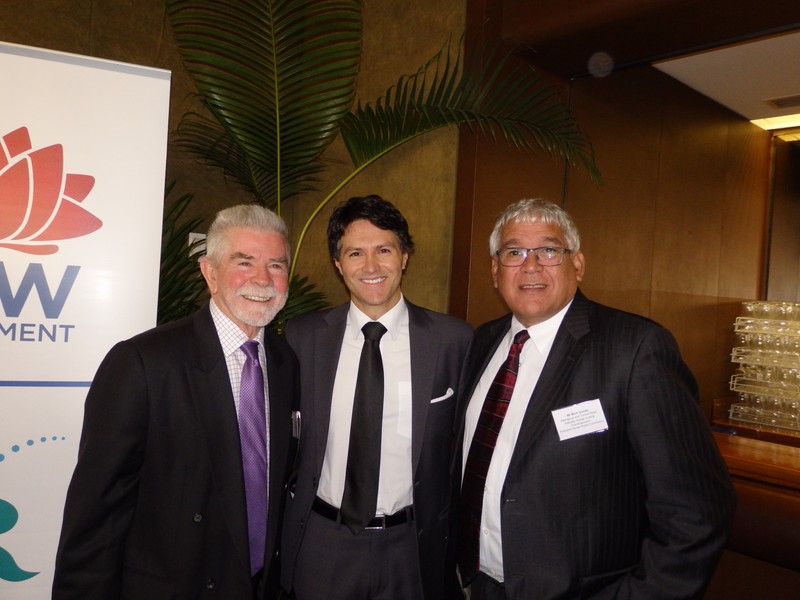 This year's judging panel consisted of Mick Gooda, Aboriginal and Torres Strait Islander Social Justice Commissioner, Vic Alhadeff, CEO, NSW Jewish Board of Deputies and Ainslie van Onselen, Chief of Staff, Australian Financial Services, Westpac Banking Corporation.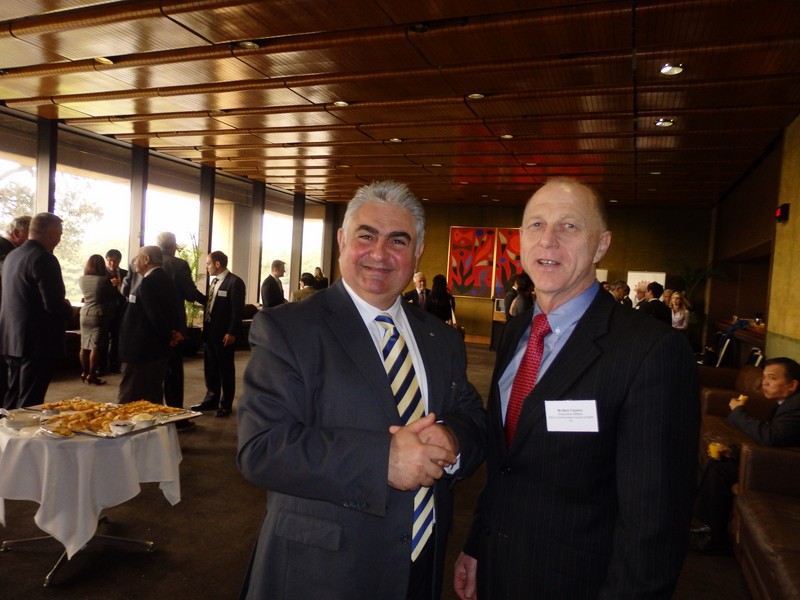 Newly appointed NSW Human Rights Ambassador Maha Krayem Abdo OAM with Minister Victor Dominello