Sada-e-Watan Sydney ™
sadaewatan@gmail.com

Grief is a river that never dries
(A Noha over recent deaths in Karachi, Quetta and other parts of Pakistan)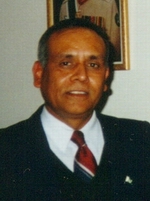 For Sada-e-Watan by: Mohammed Ali (Canberra)

Today morning was a rude awakening, proclaiming that, like previous months, a number of innocent lives have been abruptly cut short in Karachi. People, who did not know what their fault was if there was any , have been forced to depart permanently because of the wrong doing of others.

Some body wrote last month to me that there has not been enough denouncing of the lives lost in Quetta. My response was, " Yes, I also feel so'. But at the same time, I wrote back, 'Was mere denouncing enough - was it not a mere lip service'. I feel an act of denouncing reduces to a mere lip service if not laced with practical barricades to stop such vicious, brutal, inhuman and vociferous acts.

People have become mere statistics - lives mere numbers. Appalling. Devastating. Crumbling. Soul eating ..........................................

I believe the people who live in the vicinity of Abbas Town, Karachi, or Hazara Town, Quetta are people living with dignity, trying to meet ends in their lives. Struggling they are, like millions in Pakistan, to provide a passage to their kids that they do not face the same hardships. They may have a religious following different to me but I believe that they believe in the same values of life as I do. Their happiness is same as mine and their sadness is same as mine. They have life goals similar to me. So how can I target them. How can I kill them, plot to kill them, arrange to kill them or how can I even think of such an act?

Have I forgotten that:

a) I found lovely, caring and loving people in them. and
b) I found the face of my own mother in one of the ladies among them.

No, I can't think of separating them with me. I love them and want to live with them.

Should I forget that my best friends come from them - those who are my identity, my past, my present and my future. Those who are treasure of my life, without whom I am a story, incomplete.

When ever I see what is going on in Karachi and Pakistan, I bleed. I remind the following couplet you sent me earlier. I feel I should not cry over my 'ghareeb-ul-watani' or 'ujarna' as the 'gulshan' itself is (God forbid) under destruction.

لوگ کہتے ہیں کہ گلشن کی تباہی دیکھو
میں تو ویران سا جنگل تھا اجڑنا کیسا


Oh myopic charagaro, movers and shakers of watan-e-azeez, - aaoo meary kahzanay ko daikho - is mein tau pehlay bhee gham kai alaway kuch na tha. Ab bhee kuch nahin. If you want that I do not even have this treasure, you won't succeed.

Greif, sorrow and pain is a river which never dries. I love this grief, it helps me to brave out these situations which have been imposed on me because of your wrong policies, because of your complicity, because of your compromises.

دیکھنے میں تو کوئی درد نہیں دکھ بھی نہیں
پھر یہ آنکھوں میں یوں اشکوں کا ابھرنا کیسا

I do not want to cry. I simply want that those whose loved ones are gone feel that I am with them. I can't share their sorrow but I can feel it at this end as I feel myself to be a part of a large body called humanity.


Tum kahan chalay ga'ay ay hum sai bicharnay walo
hum agar tum ko bula'ain tau aa gai keh nahin

Mustapha Zaidi nai apnay baray bhai ki wafat hasrat aayat per aik noha likha tha jis ka ikhtimtaam unhoon nai is jumlay per kiya tha keh
"yeh noha kabhi khatam nahi ho sakta'. And this is true.