Sada-e-Watan Sydney ô
sadaewatan@gmail.com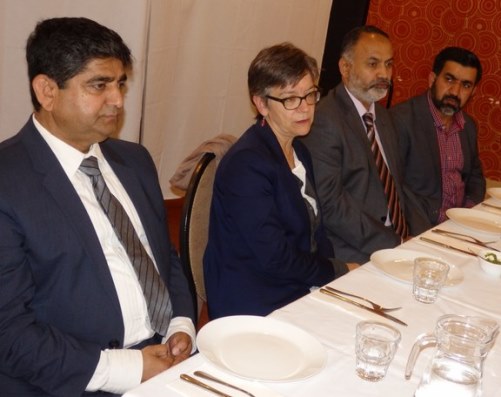 Iftikhar Rana, H.E. Margaret Adamson, CG Yousfani & Abbas Rana
Pakistan Australian Business Council and Pakistan Association of Australia hosted a Lunch for the Australian High Commissioner to Pakistan Margaret Adamson
A befitting working luncheon was arranged to provide an effective platform to the Pakistan community in Sydney to interact with Her Excellency Margaret Adamson, Australian High Commissioner to Pakistan. The luncheon was jointly hosted by the Pakistan Australian Business Council and Pakistan Association of Australia. Cross section of the community representing businessmen and businesswomen, heads of several organisations and welfare institutes, doctors, professionals, students , media and community leaders participated. The get together was remarkable as a united vision of the Pakistani Australians and Pakistani community living in Australia emerged whereby it was clearly established that this community owes their allegiance to their adopted country, Australia and keep firm with their roots and country of origin Pakistan.
Prominent members of the community,Consul General of Pakistan in Sydney Mr. Abdul Majid Yousfani, Former CG Azam Mohammed, Dr Sayeed Khan, Zahid Rana, Kashif Amjad, Usman Khan, Dr Ghulam Akbar Khan was also present.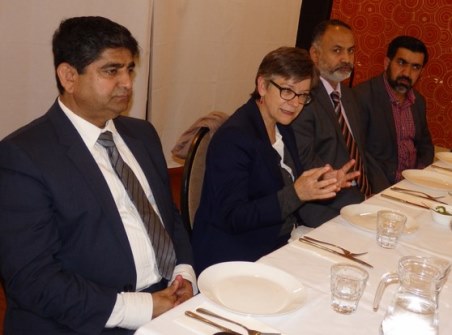 The format of the meeting consisted of preliminary expressions of views through speeches followed by Questions and Answer session in which the Australian High Commissioner gave thorough replies to the queries raised.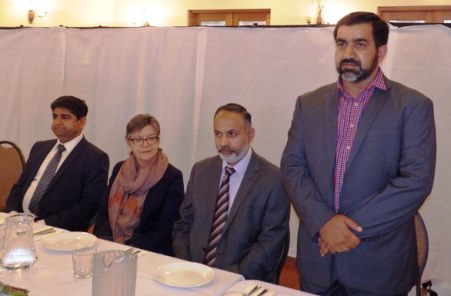 Mr. Abbas Rana, the President of Association welcomed the High Commissioner and expressed his appreciation that she always meet with the community when she is in Australia and listens to and address the suggestions and concerns of the community. He also recalled their last meetings and informed of the progress on issues raised in the last meeting.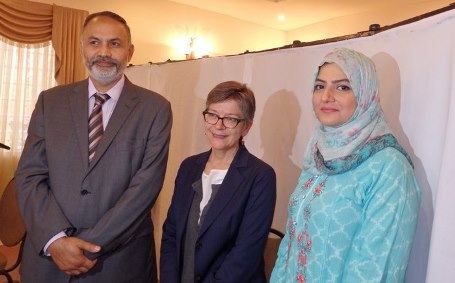 Mr. Yousfani CG informed about the strong Pakistan Australia relations including the strong economic and commercial relations. He said increased numbers of trade delegations are now coming from Pakistan and hoped that Australian trade delegation would also visit Pakistan. He thanked the High Commissioner for facilitating Pakistanís participation in Parramasala in 2017 and said Pakistan would participate on a much larger scale in 2018.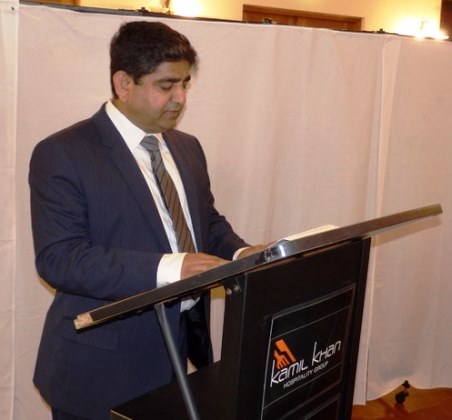 Mr. Iftikhar Rana , President of the Business Council welcomed the High Commissioner and said that the Pakistani Australian community is the flag bearer of Multiculturalism and have upheld the cultural and religious values while integrating with the Australian multicultural society. Over the years the Pakistani community in Australia has grown and with over 60,000 Pakistani origin Australians in Australia, their contribution to the Australian economy and society is widely recognized by the authorities. He said that this Community is not only passionate about the adopted country but equally so with their r country of origin. In this great country Australia, Iftikhar Rana said , we are proud Australians first and recalled the participation of Pakistanis in Australia Day Parade and their participation in charities, helping out in disasters like fire food emergencies . He also explained the role of the Business Council and its success in promoting Pakistan Australia Business. He took several delegations to Pakistan and in his recent trip, the High Commissioner had also invited him to join the Australia Day function in Lahore for which he thanked her.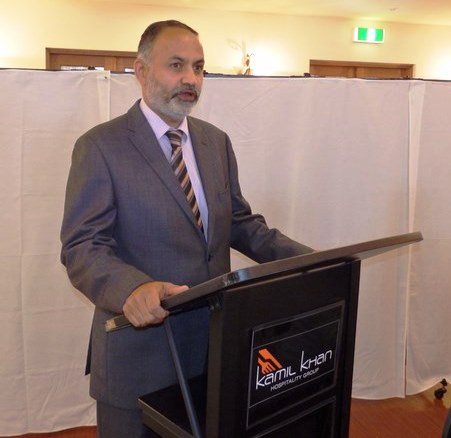 The Consul General of Pakistan Abdul Majid Yousfani appreciated positive role of Pakistanis settled in Australia and thanks Australian government for providing assistance in the different fields. He said that whenever we required any help for our local Pak community, officially all concern departments provides guidance on time.
The Australian High Commissioner spoke at length and replied to queries relating to several aspects of the bilateral relationship. She gave details of Australian economic assistance programme to Pakistan and its monitoring mechanism to ensure effective implementation. She also highlighted the economic and commercial relations. The High Commissioner particularly highlighted the importance of mutual promotion and arts and crafts as she was of the view that this would provide a critical bridge between the two countries and would further improve the bilateral relations. She also highlighted the importance of cooperation in education and the benefits of learning mutually from each other and understanding each otherísí perspective.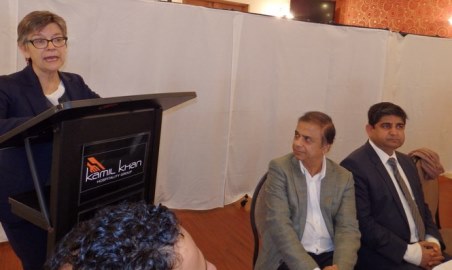 In this context, she informed of Australian facilitation in areas of education and the scholarship provided by Australia. H.E. Margaret Adamson said that process is important and it is for this reason that whenever she is in Australia, including on private trips , she makes it a point to meet with the communityís representatives in each major city of Australia and informed of her meetings in Melbourne, Brisbane.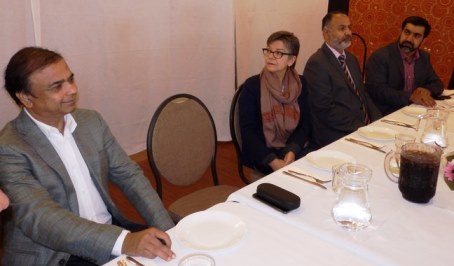 The community raised issues relating to cooperation in research, education, arts and artists and facilitation in visa process particularly for students, spouse visa and business visa. She explained all issues in detail and for visa , she said it is handled by dept of border protection and each applicant should thoroughly go through the deptís website and requirements and apply accordingly for avoiding delays. The role of Sada e Watan was appreciated and its pioneering role in keeping the community informed of all information of interests and importance to them was acknowledged.