Sada-e-Watan Sydney ™
sadaewatan@gmail.com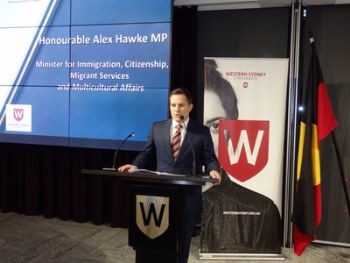 Minister for Immigration, Citizenship, Hon Alex Hawke MP
Minister of Immigration Hon. Alex Hawke hosted Iftar Dinner in Sydney
(Coverage by: Syed Zafar Hussain, Editor-in-Chief Sada-e-Watan Sydney)
On Wednesday, 13th April 2022, The Minister for Immigration, Citizenship, Migrant Services and Multicultural Affairs, the Hon Alex Hawke MP hosted a Iftar dinner at the Western Sydney University Parramatta City Campus.
This Community Iftar is a highlight of the respect of all faith in Australia and attended by more than 250 dignitaries/reprehensive/leaders from all backgrounds, cultures and religions come together to celebrate diversity and promote social harmony in our Community.
The Editorial Board of the Sada-e-Watan Sydney would like to thank the Federal Minister of Immigration Hon. Alex Hawke MP for the opportunity to recognise and celebrate this blessed occasion for Australia's Muslim Community.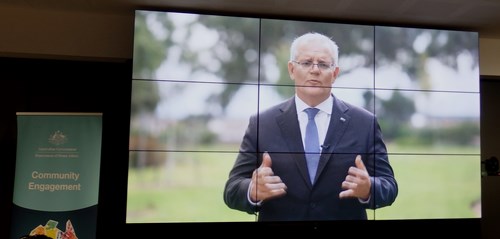 The Prime Minister Hon.Scott Morrison giving a message of Ramadan
During the official programme , the Prime Minister of Australia, the Hon. Scott Morrison MP, gives a message to the Islamic communities of Australia on occasion of Ramadan 2022. Greetings to all Muslim Australians as you welcome the most holy month of Ramadan. This year, thankfully, you can gather again in your homes and mosques.
Chancellor Professor Peter Shergold
Professor Peter Shergold AC has been the Chancellor of Western Sydney University since 2011.In his speech, he appreciated the fantastic Role of the Uni Muslim staff and students. Prof. Peter Shergold said that my warmest greetings to our Muslim Australian Community in this Holy month of Ramadan.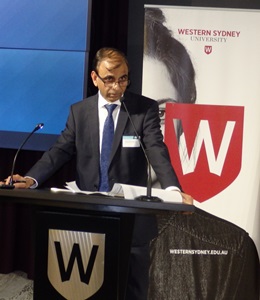 MC: Prof. Amir Mahmood
Prof. Amir Mahmood was MC of the event.
Federal Minister of Immigration Hon. Alex Hawke
The host, Federal Minister of Immigration Hon. Alex Hawke Welcomes all guests and said that at this time of reflection, I also convey my sincerest thanks for the ways that the Muslim Australian community has embodied the spirit of compassion and generosity that are so important during the month of Ramadan. Your efforts, particularly during the pandemic, have helped Australians to stay connected to each other and contributed to Australia's National recovery.
Federal Minister of Immigration Hon. Alex Hawke said that Australia is proud to be home to more than 600,000 people of Islamic faith, who also represent a multitude of ethnicities and cultures, and share a diverse variety of Ramadan traditions. Sharing our cultures and celebrating our differences is integral to our inclusive national identity, and the diversity of Ramadan traditions is no different.
Minister of Immigration Hon. Alex Hawke said that this year, as we come out of a period of isolation and hardship, may the long days of fasting be once again rewarded with joyful celebrations with your loved ones and Community.
I wish you all a blessed and peaceful Ramadan Kareem.
Syed Zafar Hussain (Sada-e-Watan) with
Minister of Immigration Hon. Alex Hawke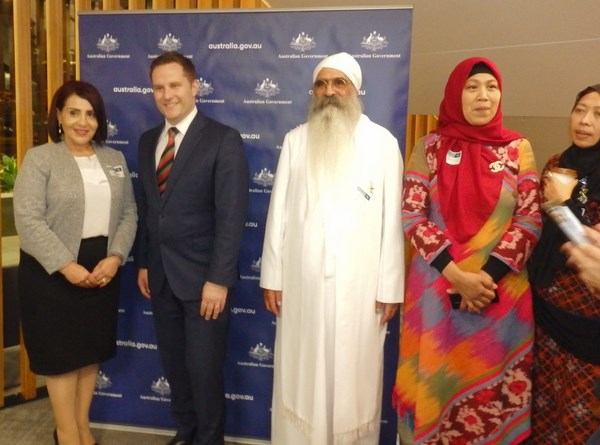 2 Close Friends- Syed Zafar Hussain and Mr. Kashif Amjad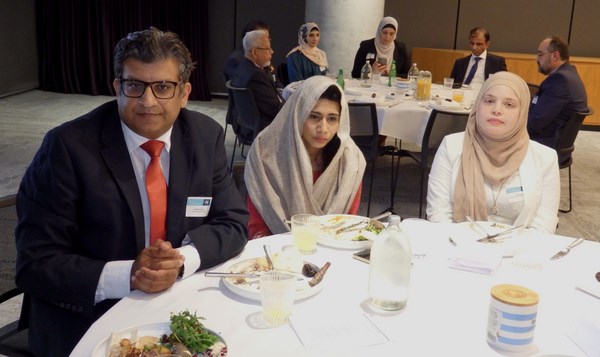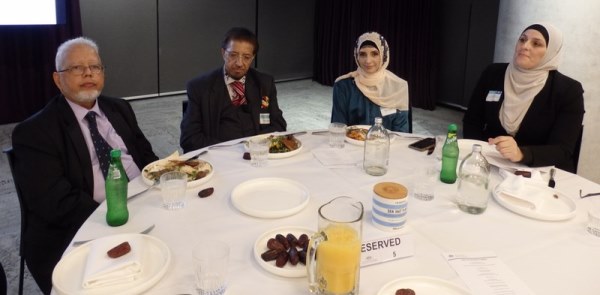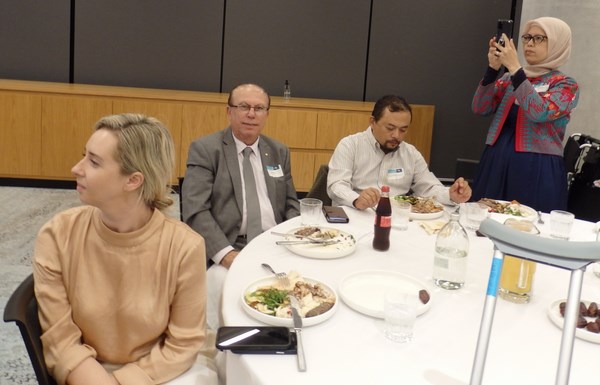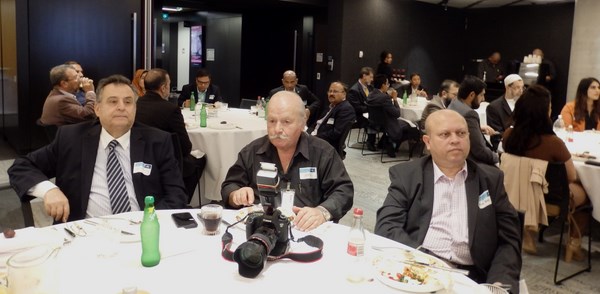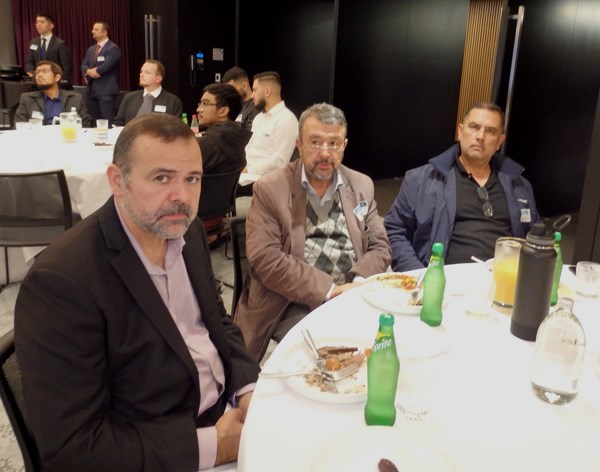 Minister of Immigration Hon. Alex Hawke speaking at the event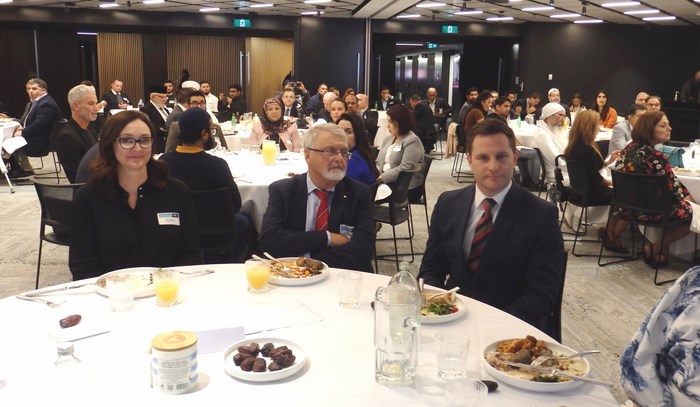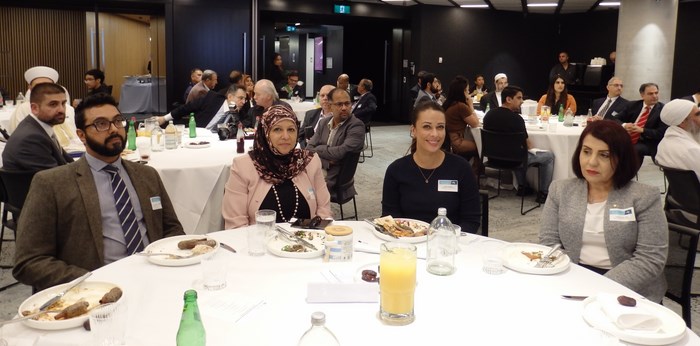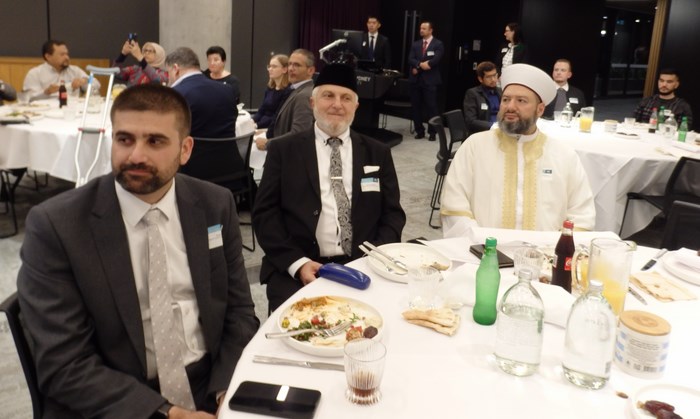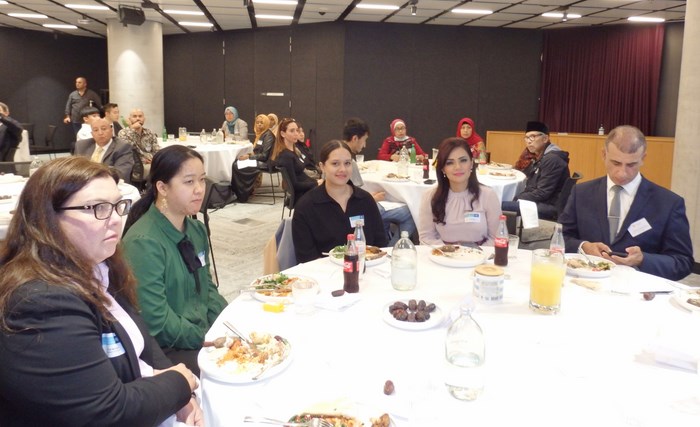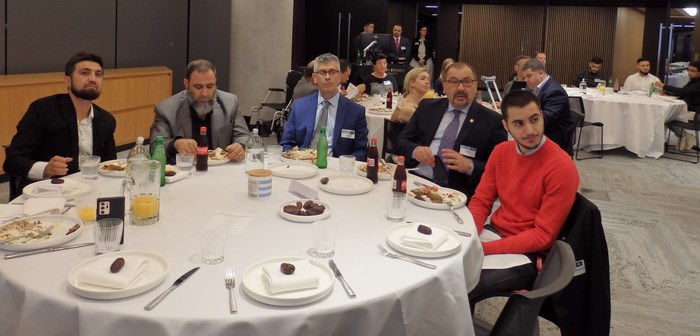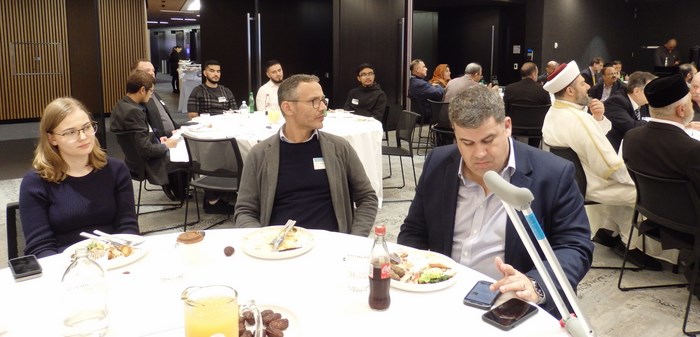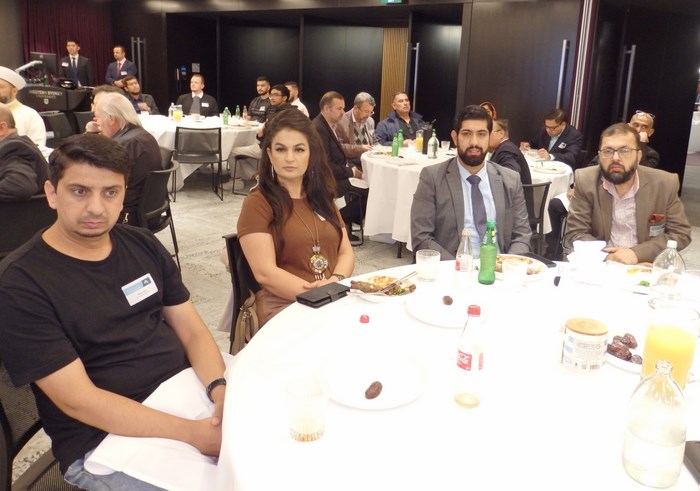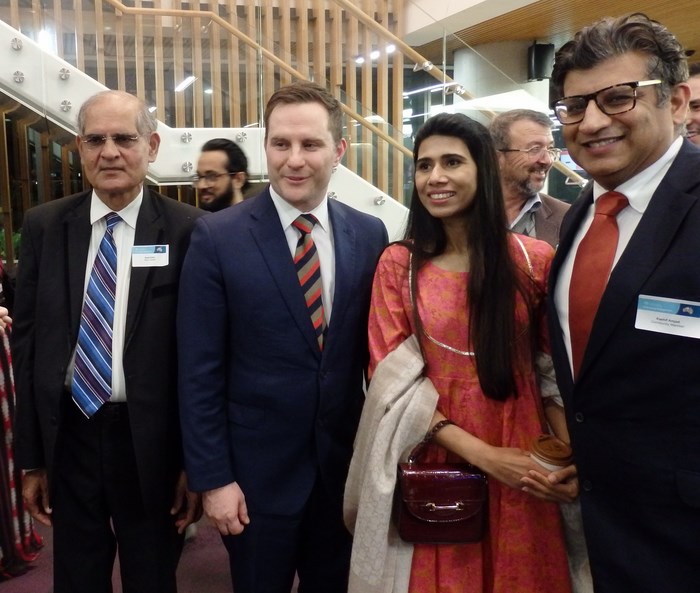 Syed Zafar Hussain, Minister Hon. Alex Hawke, Meeza Kashif and Kashif Amjad
Mrs. Faten El-Dana OAM, Minister Hon. Alex Hawke and Ms Sara Kahil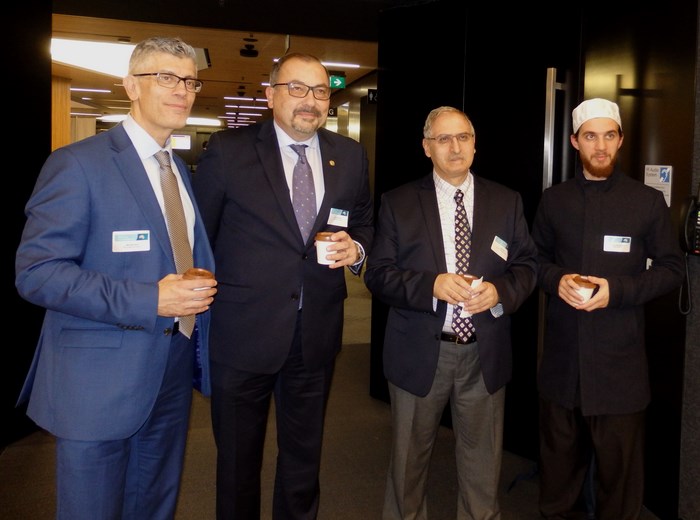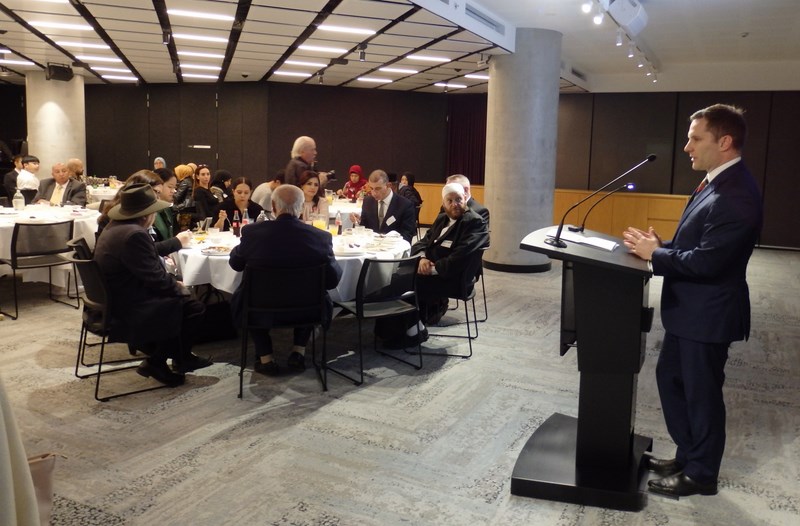 Minister for Immigration, Citizenship, Migrant Services and Multicultural Affairs, the Hon Alex Hawke MP, speaking at his Iftar Dinner in Sydney