Sada-e-Watan Sydney ™
sadaewatan@gmail.com

Muhammadi Welfare Association of Australia (MWA) has arranged Ashra e Majalis from Thursday 15th October till Monday 26th October 2015.

Speaker: Maulana Najeeb-ul-Hassan Zaidi from Qum, Iran.

Program start with Namaz'e Maghribain followed by Soz o Salam, Majlis recited by Maulana Najeeb-ul-Hassan Zaidi and Matandari.

All Momeneen and Mominat are requested to attend.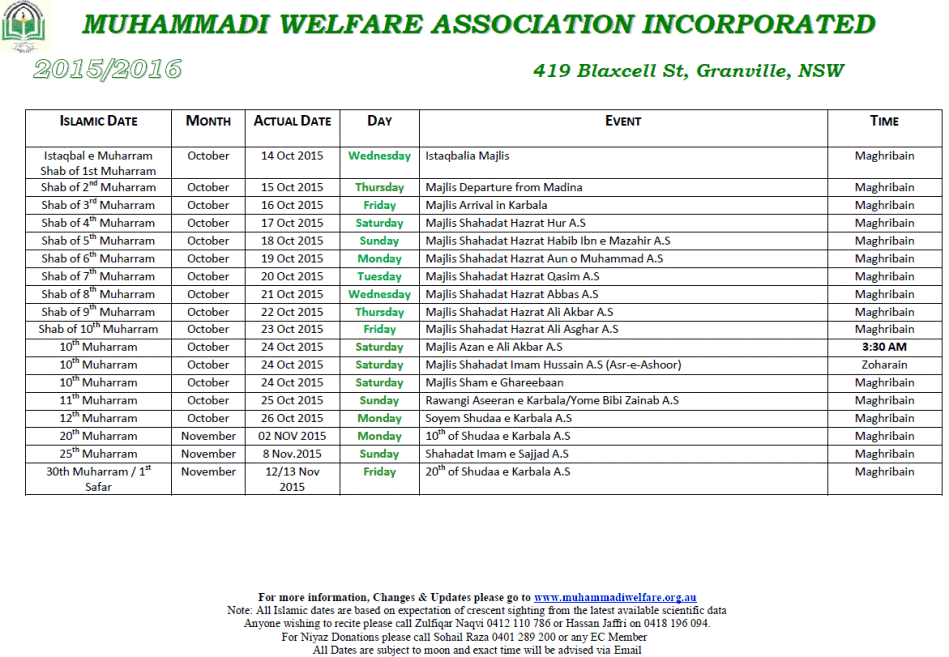 At Imam Hasan Centre Sydney, Muharram Program Muharram 1437 begins from Thursday 15th October 2015. Majlis will be held every night starting on time. Sheikh Imran Ali Panjwani has arrived from England for recite Majlis during Muharram.