Sada-e-Watan Sydney ™
sadaewatan@gmail.com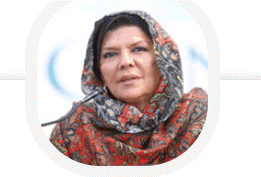 Mrs. Aleema Khanum
Imran Khan's Sister Aleema Khanum will address Namal College Fundraising events in Sydney
Mrs. Aleema Khanum is Sister of former Cricketer Imran Khan of PTI. She is coming on private tour of Australia. Mr Waqas Bashir, President PTI NSW Australia informed Sada-e-Watan that during a short stay in Sydney Mohtarma Aleema Khanum Board member of Namal Education Foundation Pakistan will met Australian Pakistani community and address 2 fundraising events for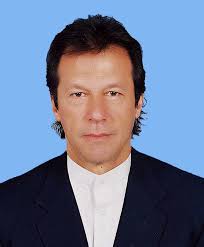 Imran Khan
Namal College and talk to the audience about Namal's achievements so far and its future. Her Brother Imran Khan is Chairman Board of Governors of Namal College.

First Event
------------------
Time: Sat 6:00 pm 04/11/2017
Venue: AICS College, 33 Headcorn St Mount Druitt Sydney
Ticket: $50
*dinner included
-----------------------

Second Event
Time: Sun 7:30 pm 05/11/2017
Venue: Himalaya Restaurant, 5 Good St Granville 2142
Ticket: $100
*dinner included

Your support is vital for the success of these 2 events, please come along with your family and friends.Namal College is one of the great dreams of Imran Khan and he wants Namal to be as established as Shaukat Khanum Cancer Hospital.
……………………………………
Namal College
Namal College is college associated with the University of Bradford in District Mianwali, Punjab, Pakistan. The college is on Talagang Mianwali Road very near to Namal Lake. The 40 kanal land for this college was provided by Ghulam Muhammad 'Seelu', a local resident. The college was inaugurated by Syed Yousuf Raza Gillani, the former prime minister of Pakistan, on April 27, 2008. University of Bradford and University of Engineering and Technology, Lahore has worked closely with Namal College in designing the courses and curriculum, ensuring quality assurance, training and development for the faculty and advising on matters related to academic administration.
There are more than 300 students studying for University of Engineering and Technology, Lahore degrees at Namal College, more than 90% of whom are on financial support.

The second phase of construction is expected to begin shortly and will include on-campus faculty and student accommodation premises and research laboratories. The Namal Education Foundation (NEF) owns 1000 acres of land and is all set for building a knowledge city in Pakistan.

Imran Khan is the chairman of the Board of Governors Namal Education Foundation, which is the sponsoring body of Namal Knowledge City. As a philanthropist, Imran has undertaken initiatives to address the economic and social challenges faced by the area. These challenges include improvements in literacy, community organization, health, access to credit, encouragement of corporate investment, and education.

This college offers two four-year degree programs namely B. Sc. (HONS) Computer Sciences and B. Eng. Electrical & Electronics.
Convocation of Namal College.
Sixty engineering students were awarded BSc degrees by Namal College during the institution's first convocation ceremony, chaired by Pakistan Tehreek-e-Insaf (PTI) chief Imran Khan, held on December 15, 2013.