Sada-e-Watan Sydney ™
sadaewatan@gmail.com
Premier Barry O'Farrell and Minister Victor Dominello announced the names of new Leaders of CRC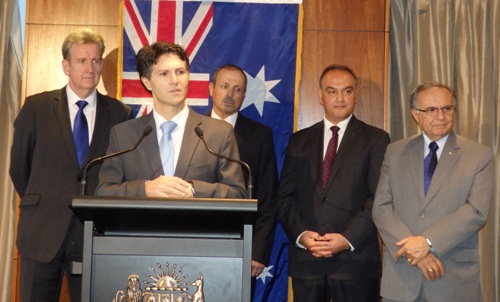 Government Announced Mr Vic Alhadeff as Chair of Community Relations Commission and Mr Hakan Harman as CEO of the CRC
On Tuesday, 17th December 2013, The Premier of New South Wales Honourable Barry O'Farrell and Minister for Citizenship and Communities Hon. Victor Dominello held an exclusive Press Conference at Governor Macquarie Tower Sydney. They announced the new leaders of the Community Relations Commission of New South Wales. Dr. Stepan Kerkyasharian who did a great job as a Chair of CRC for last 24 years was also present on stage.
Premier Barry O'Farrell said Mr Vic Alhadeff had been appointed the new Community Relations Commission's Chair, and Mr Hakan Harman as its CEO.
"I warmly welcome the appointment of two outstanding community leaders, Mr Alhadeff and Mr Harman, who will lead the CRC into a new era," he said.
"Mr Alhadeff has made a big contribution to the promotion of multiculturalism and human rights in NSW over the past 27 years.
"Mr Alhadeff was raised in Zimbabwe and educated in South Africa. He has worked as a journalist at Australian Jewish News and is the CEO of the NSW Jewish Board of Deputies, a position he's held since 2004.
"His career highlights include interviewing the late South African President Nelson Mandela, and receiving numerous awards for promoting human rights in the media.
"Mr Harman is an experienced accountant who is the current Chief Financial Officer at the State Library of NSW, and previously served eight years as the CFO of the CRC."
Minister Victor Dominello said he was confident the new leadership would continue to work toward the multicultural vision set for NSW by outgoing Chair, Stepan Kerkyasharian AO.
"Mr Alhadeff is held in high esteem across our multicultural community and Mr Harman is well respected within the public sector, having held several senior administrative positions," Mr Dominello said.
"Both have a strong desire to build on our cultural diversity, to celebrate that diversity and harness it as an economic asset.
"We're appointing a separate Chair and CEO for the first time, giving the Commission added impetus to chart a new direction for the next decade."
Mr Alhadeff will commence as CRC Chair on 18 January 2014 and Mr Harman will commence his role on 24 January 2014.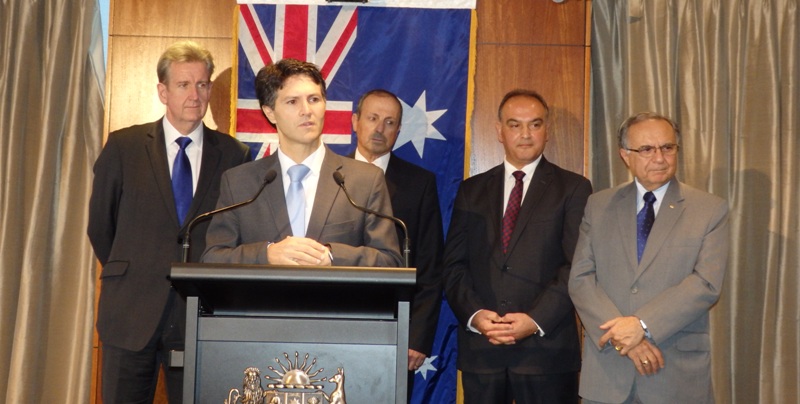 Premier Barry O'Farrell, Minister Victor Dominello, Mr. Vic Alhadeff, Mr. Hakan Harman and Dr. Stepan Kerkyasharian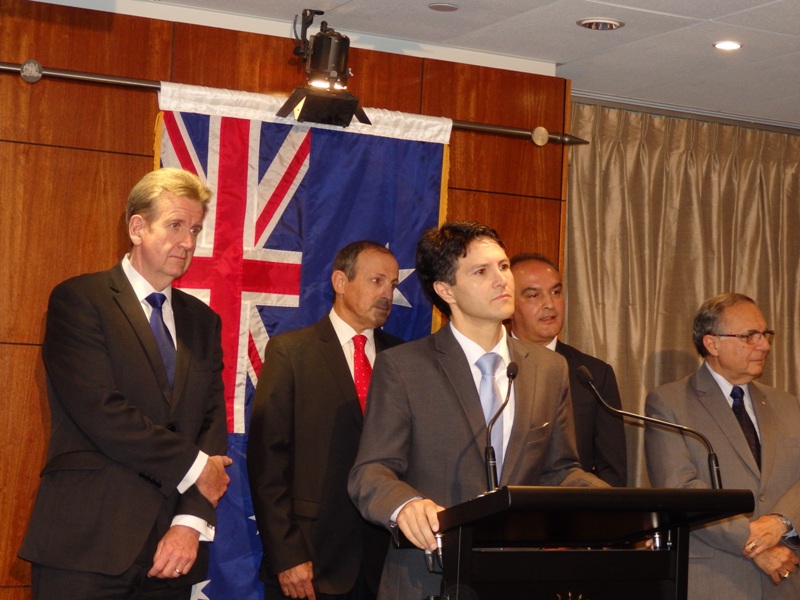 Premier Barry O'Farrell, Mr. Vic Alhadeff, Minister Victor Dominello, Mr. Hakan Harman and Dr. Stepan Kerkyasharian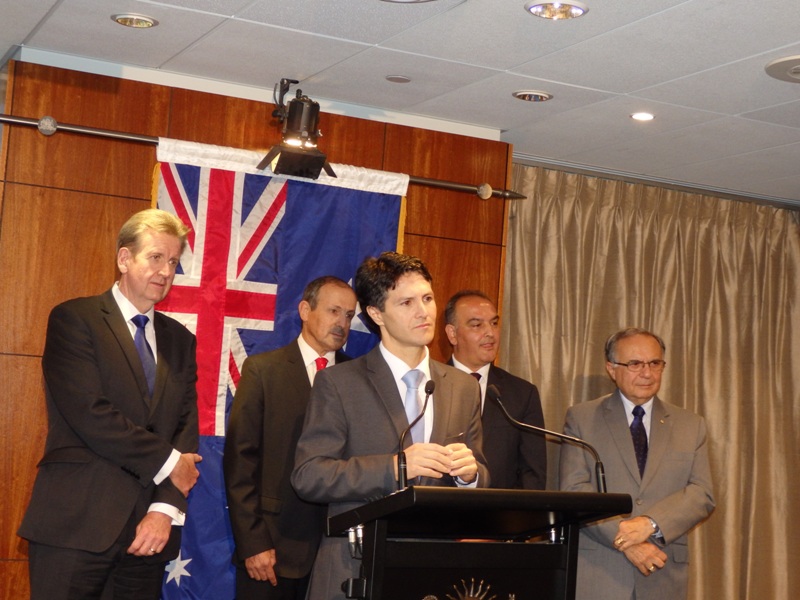 New Chair of the Community Relation Commission of NSW Mr. Vic Alhadeff speaking during the Media Conference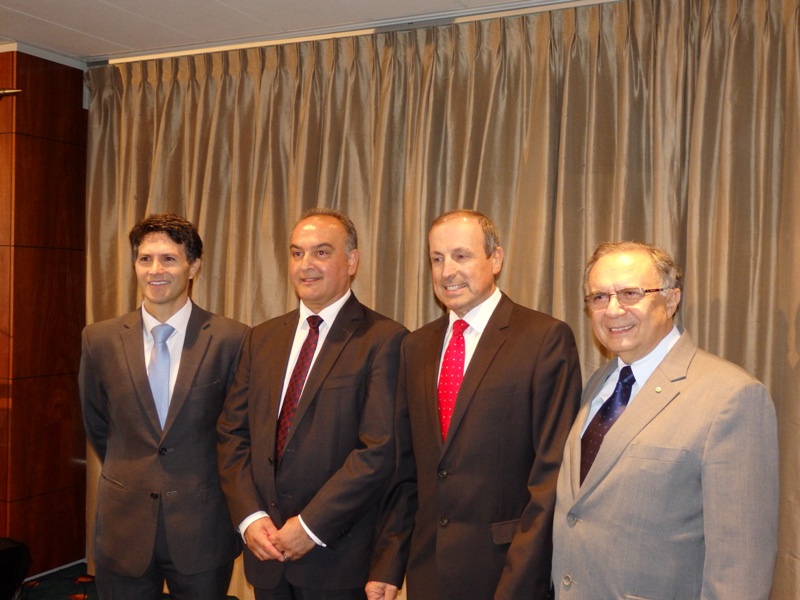 Minister Victor Dominello,Mr Hakan Harman,Mr. Vic Alhadeff and Dr. Stepan Kerkyasharian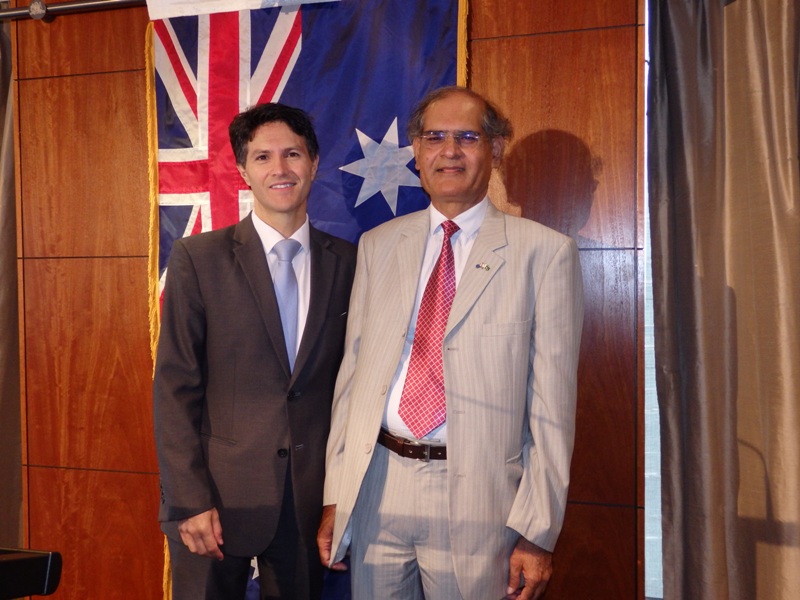 Minister for Citizenship and Communities Hon. Victor Dominello MP and Editor-in-Chief Sada-e-Watan Syed Zafar Hussain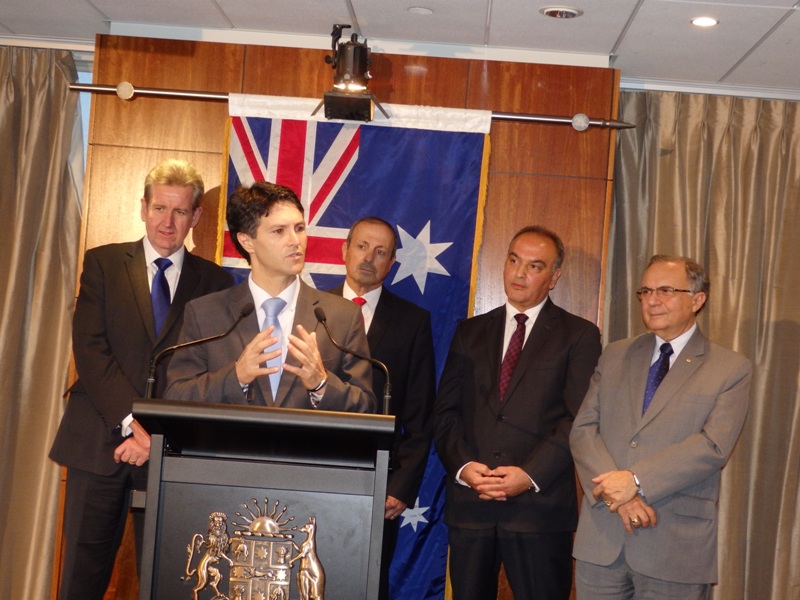 During the Presence of the Premier, Minister for Citizenship and Communities Hon. Victor Dominello speaking to the Australian Media