Sada-e-Watan Sydney ™
sadaewatan@gmail.com

Abdul Aziz Uqaili Azam Mohammed
A brief Introduction of the New Consul General of Pakistan Mr. Abdul Aziz Uqaili
Government of Pakistan appointed Mr. Abdul Aziz Uqaili as a New Consul General of Pakistan in Sydney. Currently Mr. Abdul Aziz Uqaili is working in Karachi as a Secretary, Culture Department Govt of Sindh.Mr. Abdul Aziz Uqaili is-designate for CG of Pakistan to Sydney and Sada-e-Watan expected to assume his charge shortly.
Mr. Abdul Aziz Uqaili will replaced Mr. Azam Mohammed who is Consul General since more than 6 years. Mr. Azam Mohammed is still in Australia but he is leaving in near future to Islamabad Pakistan where he is Promoted as a Additional Secretary.
Mr. Abdul Aziz Uqaili
Professional Career

Mr. Abdul Aziz Uqaili is an eminent DMG Officer who has been an icon of excellence for CSS and PCS candidates since 1992. His well researched notes facilitated many candidates to clear the competitive exams. He himself secured 3rd Position in CSS written exam and stood 8th in all Pakistan (1991) in FIRST attempt, when he was just 22.
As a civil servant, Mr. Uqaili has held prime assignments such as DCO Larkano, Additional Finance Secretary Government of Singh, Community Welfare Attaché at Jeddah and Labour & Commercial Counsellor in Malaysia, Deputy Secretary (Staff) to Chief Secretary Sindh and Assistant Commissioner & SDM in various districts of Punjab and Sindh. Presently, he is working as Programme Coordinator, Asian Development Bank supported "Sindh Growth and Rural Revitalization Programme" of the Government of Sindh.
Mr. Uqaili is known for his industrious, precise and progressive working style. He has proved his mettle through out his academic and professional career.
UQAIPS is the brainchild of Mr. Abdul Aziz Uqaili where he teaches Pakistan Affairs and Political Science.
Academic Career
· Passed with Merit MSc (Development Management) course from London School of Economics & Political Science, London, UK (2005-06).
· Triple Gold Medalist:
· Topped the Faculty of Arts, University of Sindh, in Bachelors (1990)
· Holds distinctive honour of securing First Class First Position, both in SSC (1985) and HSSC (1987) examinations from BISE Hyderabad, Sindh.
· Secured 3rd Position in CSS written examination (overall 8th in Pakistan) in 1991
· 3rd in Final Passing Out Exam of DMG, held by FPSC in 1993
· Cleared PPSC Departmental Examination (with credit) in 1995
· In 2000, secured 2nd position and selected as Community Welfare Attaché in a country level competition of around 200 superior services officers
· In 1999, he passed LLB from SM Law College, University of Karachi, in First Division.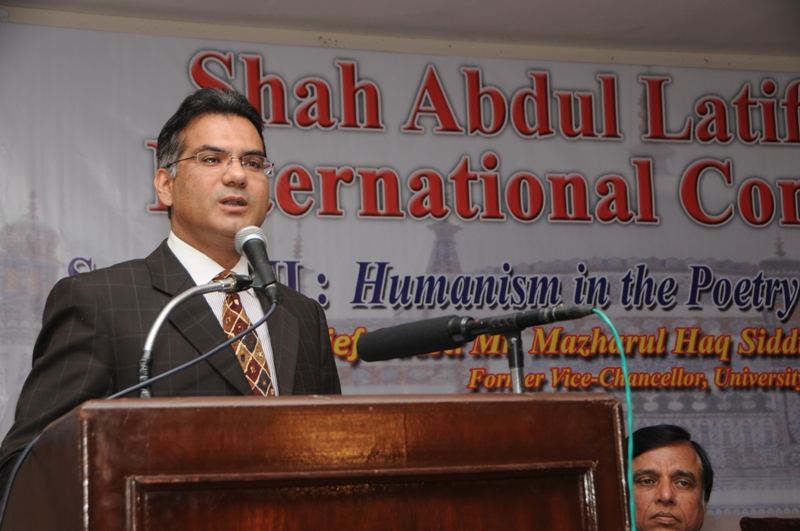 Mr. Abdul Aziz Uqaili is-designate for Consul General of Pakistan to Sydney,Australia