Sada-e-Watan Sydney ™
sadaewatan@gmail.com
MULTICULTURAL MEDIA WINNERS ANNOUNCED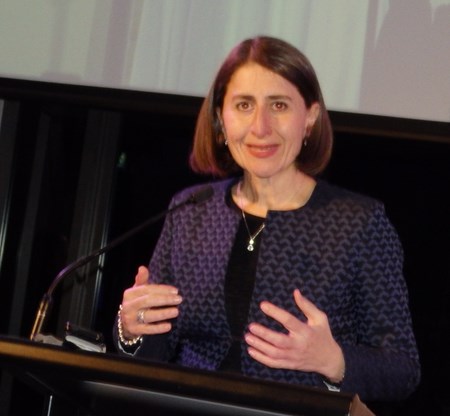 Chief Guest NSW Premier Honourable Gladys Berejiklian
Premier's Multicultural Media Awards 2017 Ceremony held at Water View Function Centre Olympic Park Sydney
(Coverage by: Syed Zafar Hussain, Editor-in-Chief Sada-e-Watan Sydney)
The 2017 NSW Premier's Multicultural Media Awards recognise excellence among journalists, photographers, editors and publishers in print, radio, television and digital media across 14 award categories and the valuable contribution multicultural media plays in our society by connecting people to their culture, identity, and language, and contributing to media diversity in New South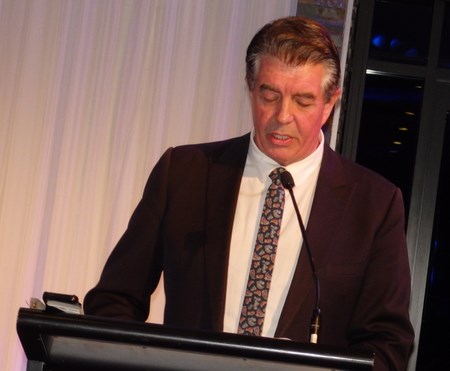 Minister Honourable Ray Williams, MP
Wales. NSW Premier Gladys Berejiklian and Minister for Multiculturalism Ray Williams will announce the winners from the finalists of 14 categories. On the behalf of the Sada-e-Watan Sydney, we would like to congratulates all winners of the PMMA.
NSW Premier Gladys Berejiklian and Minister for Multiculturalism Ray Williams announced the winners of the 2017 Premier's Multicultural Media Awards. The awards ceremony was held at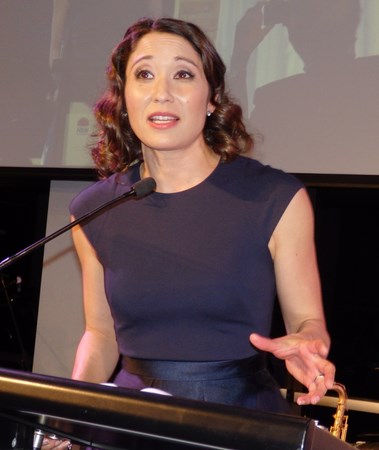 Master of Ceremonies Kumi Taguchi
Water view function centre, Olympic Park Sydney on the evening of Wednesday, 30 August 2017.Talented Ms Kumi Taguchi of ABC TV was MC of the event.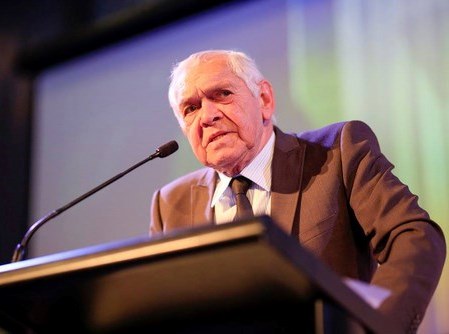 Uncle Chika Madden
Uncle Chika Madden, Gadigal Elder Welcome all guests to Country in the traditional impressive way. Guests enjoyed live music performance Ilsavani Entertainment and Dereb the Ambassdor Entertainment.
Premier Gladys Berejiklian and Syed Zafar Hussain of Sada e Watan
Ground-breaking stories reporting on the devastating impact of domestic violence, a digital journey of an endangered Indigenous language, and personal stories of Italian migrants working on Australian farms were among the winning entries.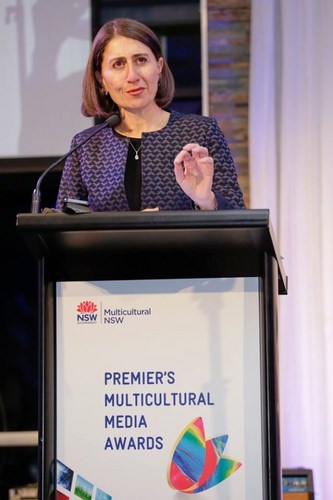 "I congratulate the winners for reporting on these important stories that often remain unheard in mainstream media," Premier Honourable Gladys Berejiklian said.
"We acknowledge the tireless work of multicultural media professionals who are committed to keeping their communities informed and engaged."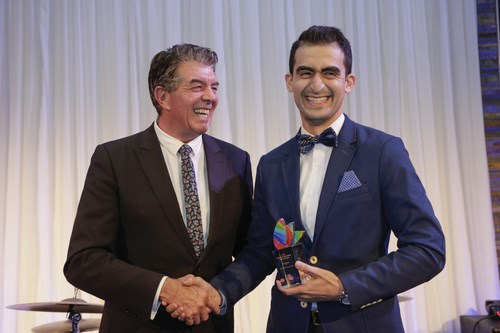 Minister Ray Williams and Omar Dabbagh of SBS
Minister Ray Williams said the winners demonstrated outstanding reporting on multicultural affairs.

"One of the great strengths of our harmonious multicultural society is the variety and quality of our multicultural media outlets who serve their communities," Mr Williams said.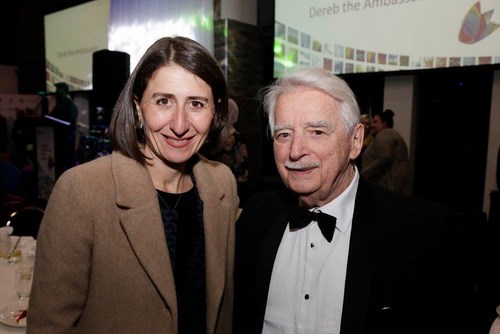 Premier and Mr Endre Csapo
Mr Endre Csapo received the Lifetime Achievement Award for 50 years of service to the Australian Hungarian community as a journalist and editor of several Hungarian publications.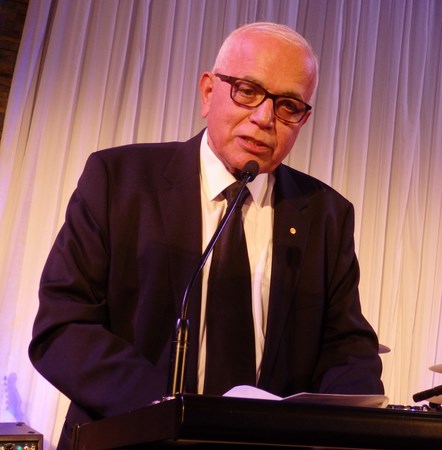 Dr G.K (Harry) Harinath, OAM
The Chairperson of the Multicultural New South Wales Dr G.K (Harry) Harinath, OAM, thanks Premier, Minister, Members of Parliament, Journalists, Sponsors and all guests who jointly make success of the 2017 NSW Premier's Multicultural Media Awards. DR G.K. Harinath said that this is a fifth year of awards presentation and recognise excellence valuable contribution of the Multicultural Media for development of good Australian society.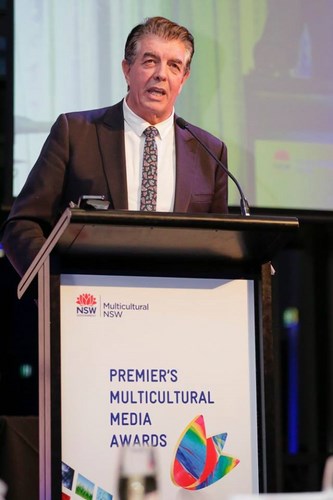 Winners of the 2017 NSW Premier's Multicultural Media Awards:
• Best Investigative Story: Xinyu Li - Australian New Express Daily

• Best Editorial/Commentary: Vijay Badhwar - Indian Down Under

• Photo of the Year: Noel Kessel - The Australian Jewish News

• Best News Report: Joshua Levi - The Australian Jewish News

• Best Radio/Audio Report: Soraya Caicedo, Esther Lozano, Claudianna Blanco - SBS Spanish

• Best TV/Audio-Visual Report: Omar Dabbagh – SBS

• Best Use of Digital Media: Boris Etingof, Gina McKeon, John-Paul Marin and Matt Smith – SBS

• Publication of the Year: The Australian Jewish News

• Best Short-Form Feature: Michele Grigoletti and Silvia Pianelli - Migrantes Foundation

• Young Journalist of the Year: Tia Singh

• Best Long-Form Feature: Trinh Nguyen and Olivia Nguyen - SBS Radio

• Public Interest Award: Ben Hills, Simon Vandore and Marshall Heald – SBS

• Student Award: Yenee Saw

• Lifetime Achievement Award: Endre Csapo
Premier Honourable Gladys Berejiklian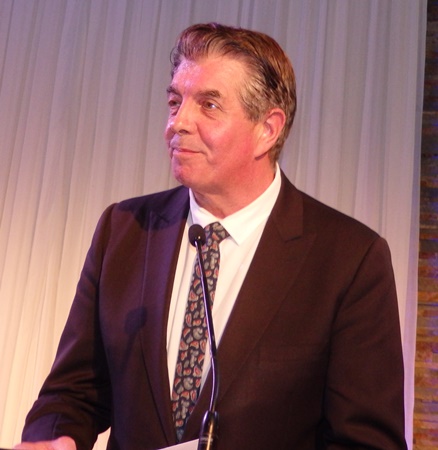 Minister Hon. Ray Williams, MP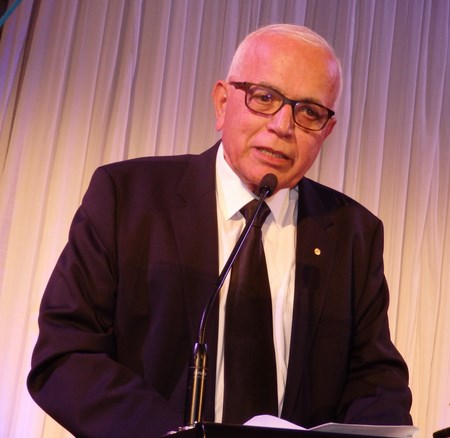 Chairperson of NSW Multicultural Dr G.K (Harry) Harinath
MC of the Event Kumi Taguchi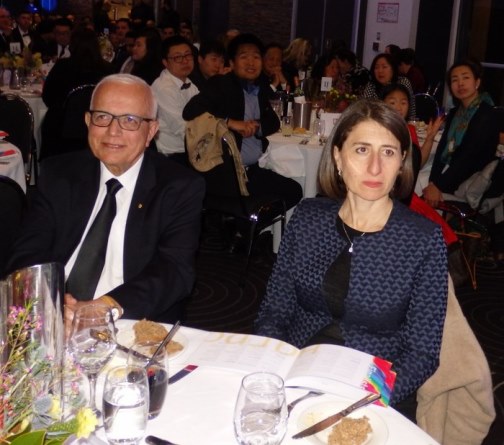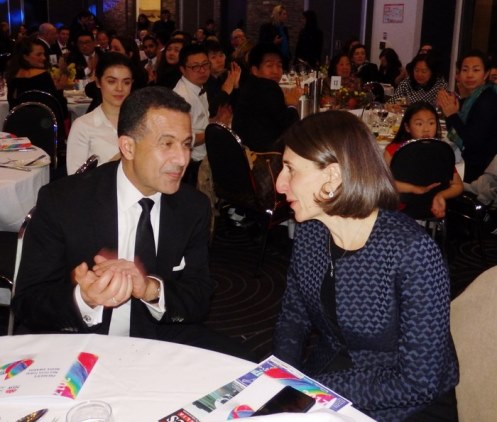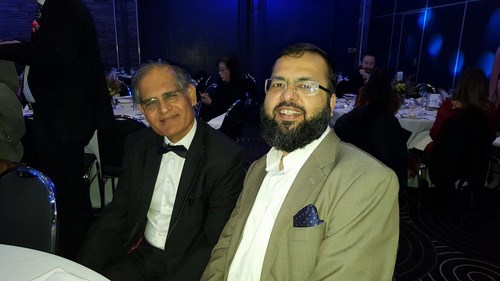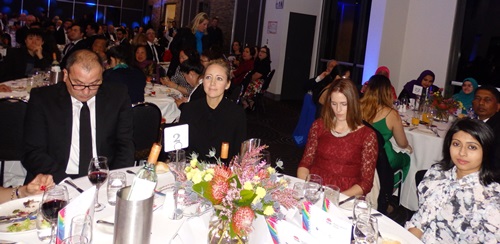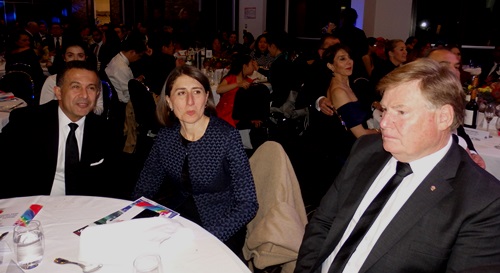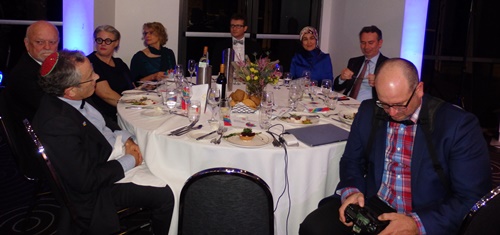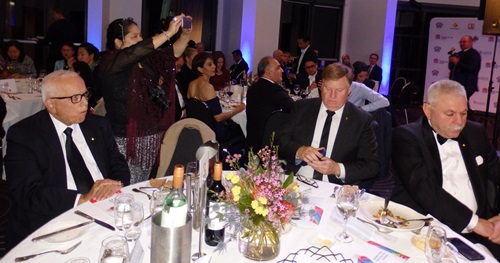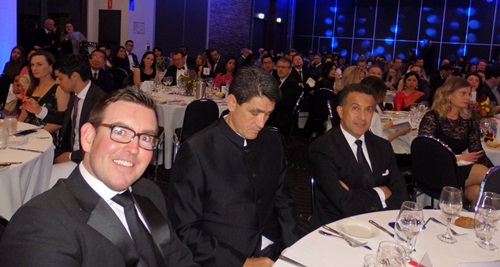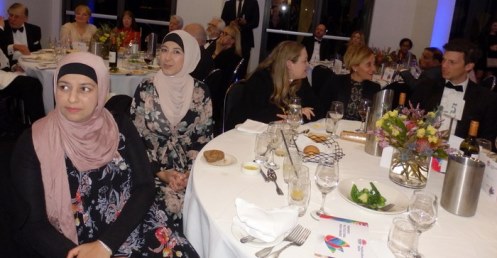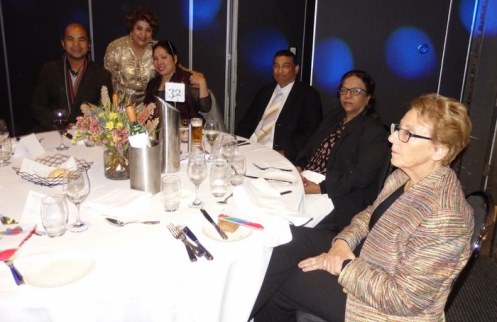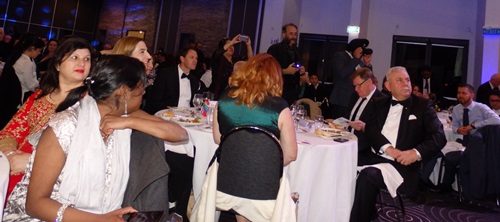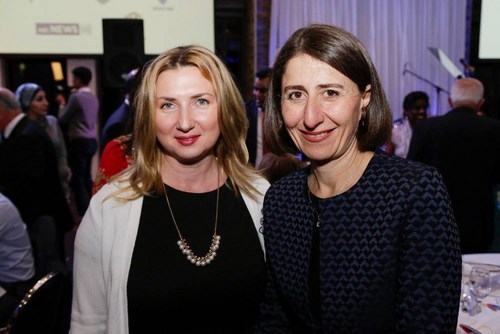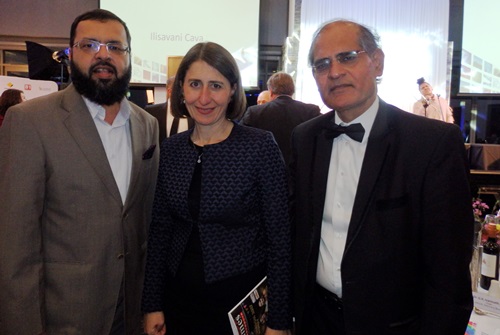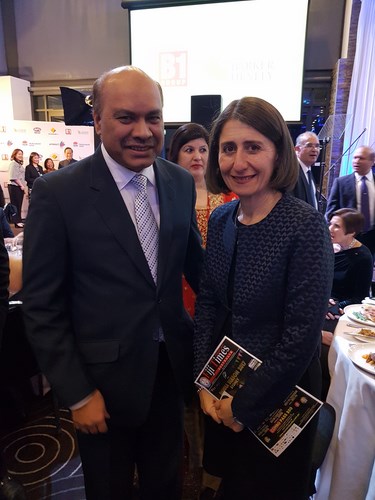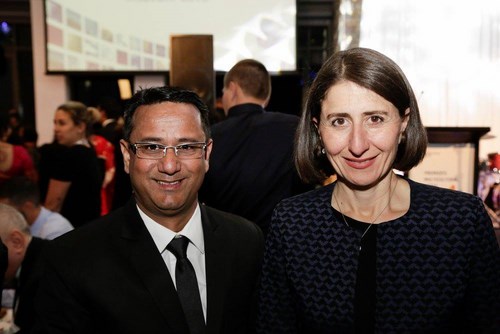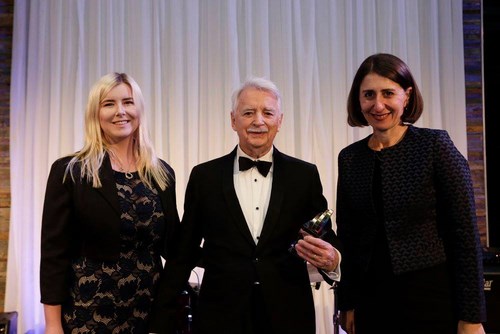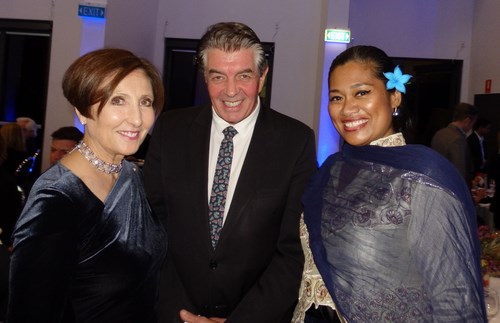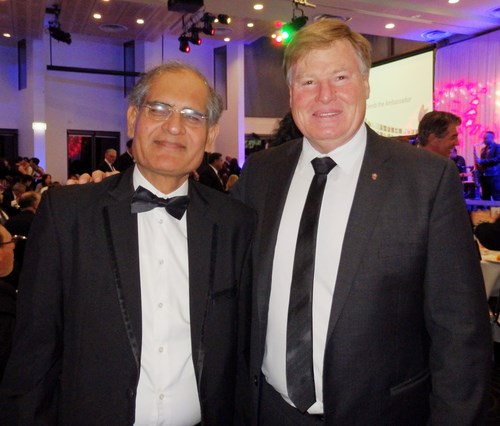 Syed Zafar Hussain and Deputy Commissioner NSW Police Mr Jeff Loy