Sada-e-Watan Sydney ™
sadaewatan@gmail.com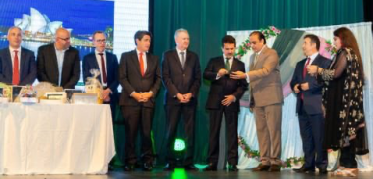 At Orion Function Centre Sydney, Pakistan Australia Association hosted Welcome dinner for New High Commissioner Zahid Hafeez Chaudhri
PAA organized a meet and greet event with High Commissioner of Pakistan His Excellency Zahid Hafeez Chaudhri on Friday, 12th November 2021 at Orion Function Centre Sydney alongside with the celebration of Pakistan's Independence Day.

This event was hosted by Sana Alam, Fahad Hanif and Mateen Chaudhary who started the show with Tilawat-e-Quran and the National anthem of both countries, after that a beautiful video was played by the hosts which left the people in awe because of the mesmerizing beauty of Pakistan, the video showed the wonders and beautiful places in Pakistan as well as the dances and culture.
Speakers:
• Tony Burke, An Australian Labor Party Politician serving as Manager of Opposition Business since 2013, and has served as Member of Parliament for Watson since 2004.

• Geoff Lee, NSW Minister for Skills and Tertiary Education, Parramatta MP.

• Jihad Dib, NSW Member for Lakemba. Shadow Minister for Emergency Services, Energy and Climate Change.

• Shaoquett Moselmane, ALP NSW. Member NSW LC. Chair of Kids-On-Wheels Charity. Chair SIPIA. Chair NIHRA. Chair MIMA.

• David Shoebridge, Australian politician, environmental and social justice activist and former barrister. Greens member of the New South Wales Legislative Council since September 2010.

• HC of Pakistan in Canberra His Excellence Zahid Hafeez Chaudhri.

Host Mateen invited Ejaz Khan President of PAA who announced the launch of the website of Pakistan Australia Strategic Forum (think tank). Mr. Ejaz Khan then invited Dr. Geoff Lee and Pakistan HC Zahid Hafeez for the opening ceremony of the website. The respectful speakers came on stage after that to speak a few words

Host Sana verbally acknowledged the following guests for their presence Lee Rhiannon, Dr. Alex Ashy, Mr. Nazih Eid, Mr. Louay Rifaai (Representing Syrian Business Council), Mr. Jamal Ayoub (Bank Manager at St. George bank), Dr. Ghassan Achi (President of Lebanese world union), Khizar Hayyat Niyazi (Former Ambassador)
Honourable guests:
1. Lee Rhiannon
2. Dr. Alex Ashy.
3. Mr. Nazih Eid.
4. Mr. Louay Rifaai, Representing Australian Syrian Businessmen Council.
5. Mr. Jamal Ayoub, Bank Manager at St George Bank.
6. Dr. Ghassan Achi, President of Lebanese World Union.
7. Mr. Khizar Hayat Niazi (Former High Commissioner).

In the end Host Mateen thanked the sponsors who had sponsored the whole event by playing a video in the background. Host Sana then invited Shafaq Jaffery who thanked the respectful guests and honorable speakers as well as thanked the PAA team for showing amazing coordination and amazing team work, a report of PAA over the 10 years was presented by her in which their events, fundraisers, their contributions and work was shown. Another video was played in the honor of PAA and their work
Sponsors:
1. Aus Learning institute
2. Apni dukaan
3. Step up
4. BDSS
5. Coco Cubano
6. Juris Australia
7. SS Smash
8. Auburn radiology
10. Ali Dine Inn
Ejaz Khan, Shafaq Jaffery, Jihad Dib MP, Shaoquett Moselmane, David Shoebridge, Tony Burke MP and State Minister Dr Geoffrey Lee MP.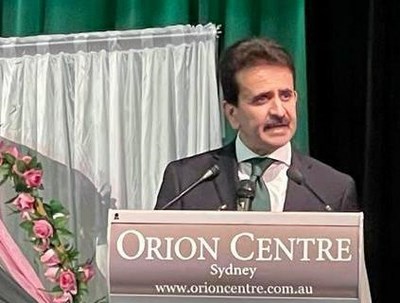 High Commissioner Zahid Hafeez Chaudhri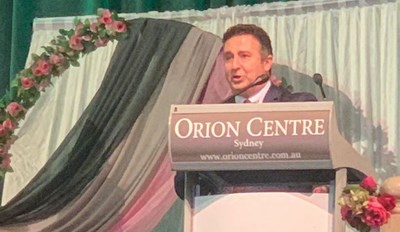 The Hon.Shaoquett Moselmane MP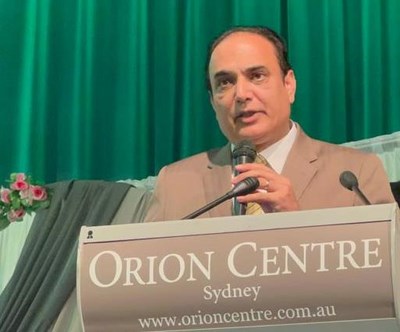 Ejaz Khan President of PAA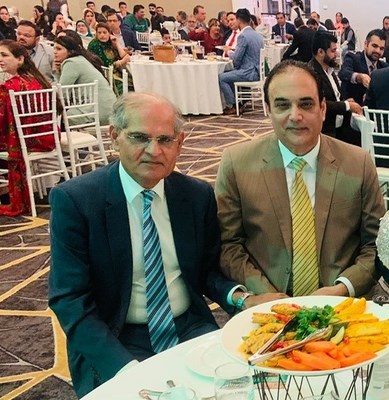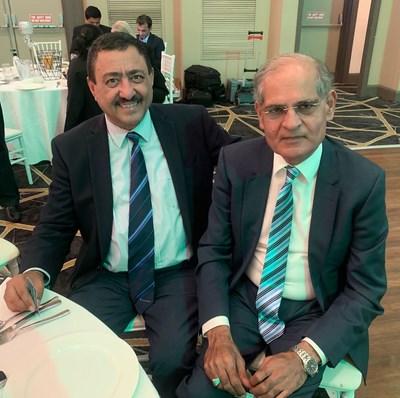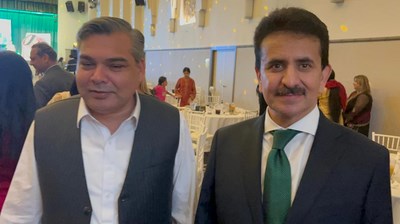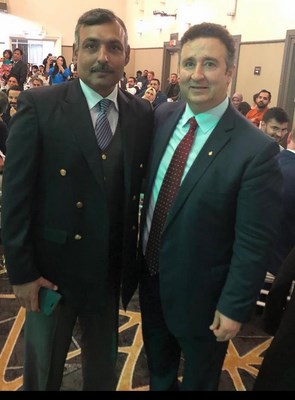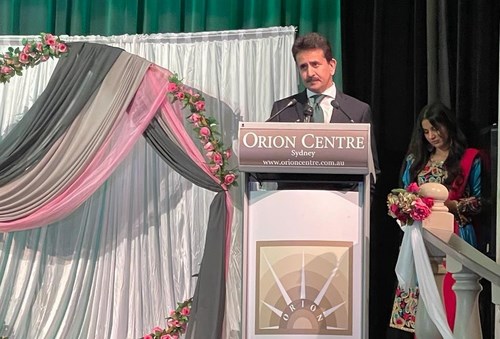 His Excellence Zahid Hafeez Chaudhri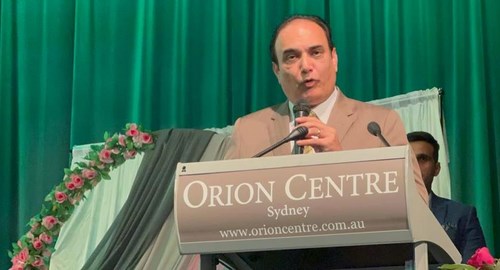 Ejaz Khan President Pakistan Australia Association