Sada-e-Watan Sydney ™
sadaewatan@gmail.com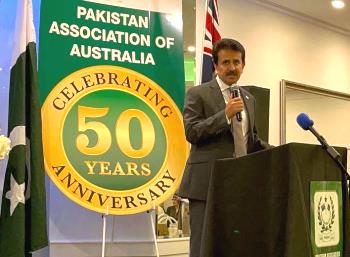 High Commission H.E. Mr Zahid Hafeez Chaudhri
Pakistan Association of Australia hosted Pak Day Celebration at Himalaya Emporium Bankstown Sydney
Pakistan Association of Australia held Pakistan Day Celebrations on Friday, 25th March 2022 at Himalaya Emporium Bankstown Sydney.
The event was attended by Chief Guest Pakistan High Commission for Australia H.E. Mr Zahid Hafeez Chaudhri accompanied by his wife, Deputy Consul General Sheryar Khan Mandokhail, the Honourable Shaoquett Moselmane MLC and large number of members of the Australian Pakistani Community.
General Secretary of PAA Hafiz Hamid Saroha was MC of the celebration. The President of Pakistan Association of Australia Mr. Farhat Jaffri welcome guests and talk briefly about the Association's achievements in Australia since last 50 years. He appreciated Positive Role of the Pakistani Community and thanks diplomates for taking quick action on common issues/problems.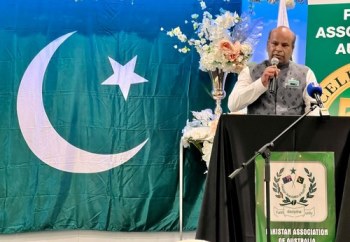 President Pakistan Association Mr. Farhat Jaffri
Mr Farhat Jaffri thanks Pakistan International Airlines for starting Direct flight between Sydney & Lahore. Mr. Farhat Jaffri hope that PIA, after completing all requirements of aviation authorities, will start soon regular PIA Direct flights between, Sydney Karachi and other cities of Pakistan. The President PAA Mr Farhat Jaffri request to all for giving preference to National Carrier PIA.
During the function, HSC awards for Pakistani students achieving more than 90 percent marks in HSC 2021, lucky draws and quiz gifts were distributed among audience which were generously sponsored by local business community.
A special award was presented to Mr. Abbas Rana for his outstanding and devoted contribution to not only Pakistan Association of Australia but Pakistani community as a whole.
Other special awards included appreciation award for Mr. Ghulam Jillani.
The event was also spiced up by kids cultural dress presentation of 7 cultures and live singing and Dhol performance.
The President Pakistan Association of Australia Mr. Farhat Jaffri
H.E. Mr Zahid Hafeez Chaudhri
Honourable Shaoquett Moselmane MLC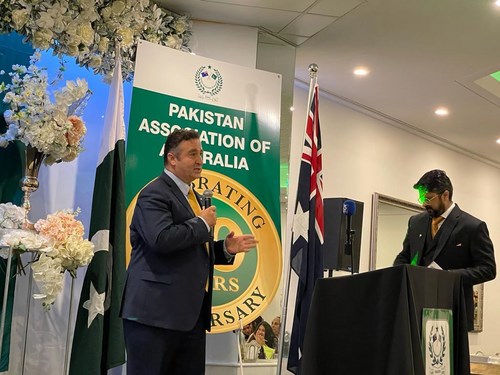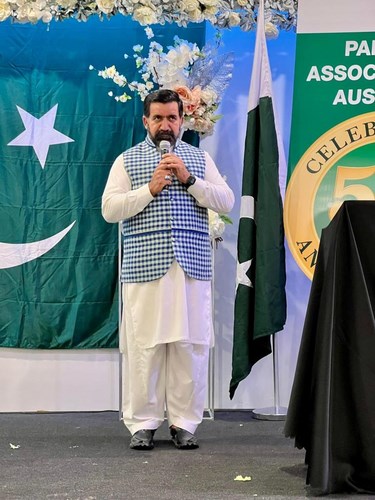 Mr Abbas Rana, Patron in Chief of PAA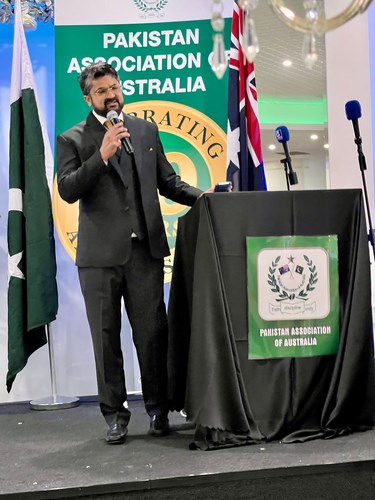 General Secretary PAA Hafiz Hamid Saroha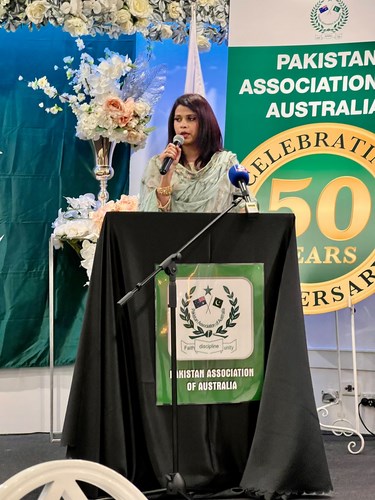 Mrs. Sahar Zeeshan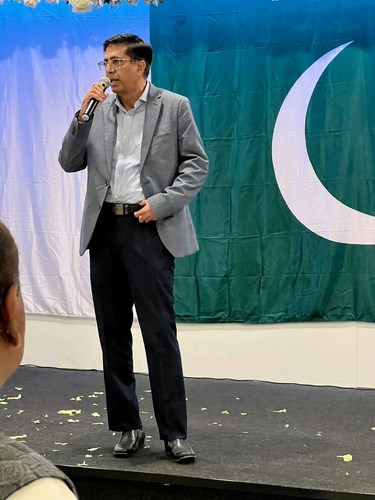 Mr Ghulam Jillani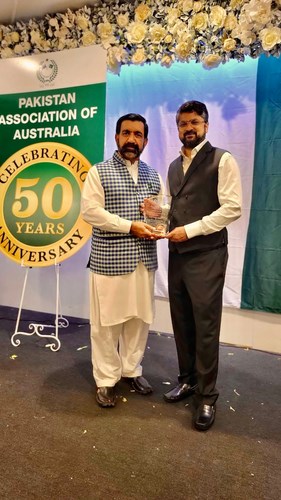 Abbas Rana and Hamid Saroha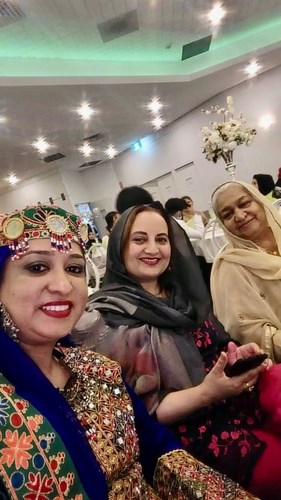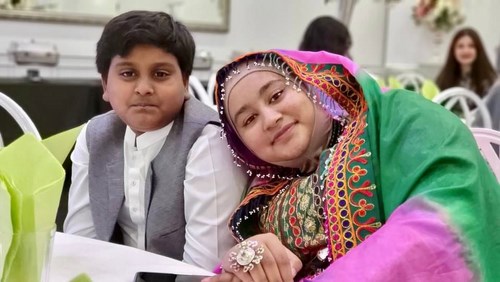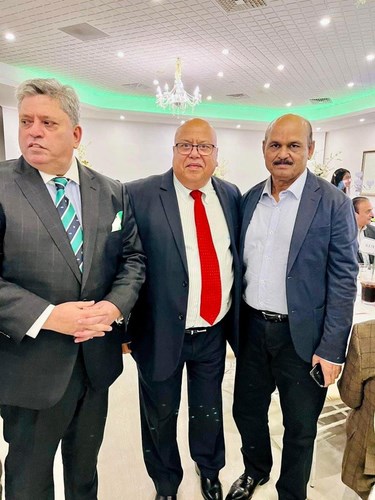 Dr Khurram Kayani, Ishtiaq Khan and Atiqul Hassan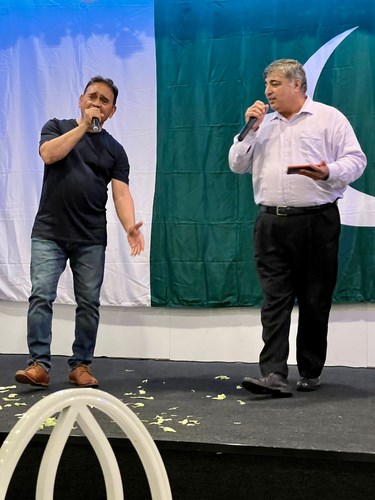 Live Performance of National songs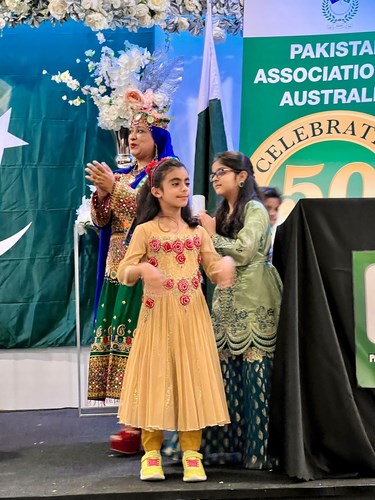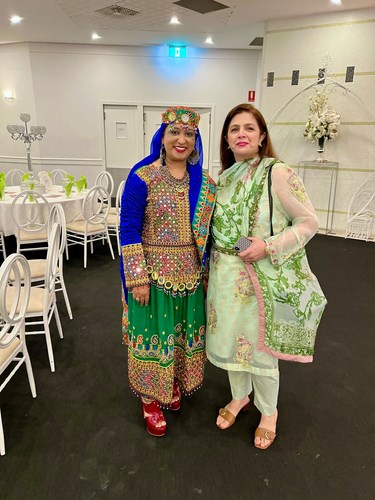 Rukhshanda Zaman and Dr Humera Kayani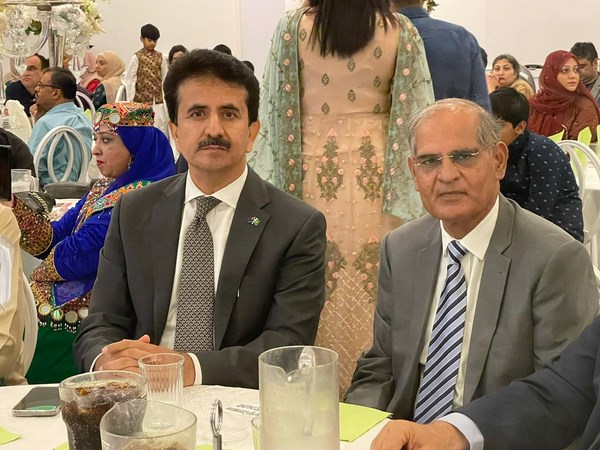 H.E. Mr Zahid Hafeez Chaudhri and Syed Zafar Hussain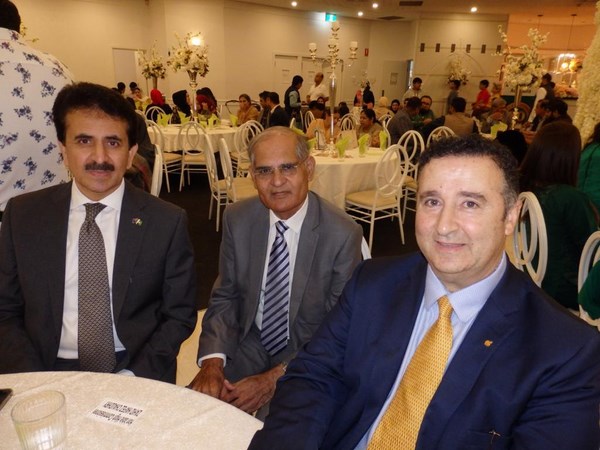 H.E. Mr Zahid Hafeez Chaudhri, Syed Zafar Hussain and Hon.Shaoquett Moselmane MP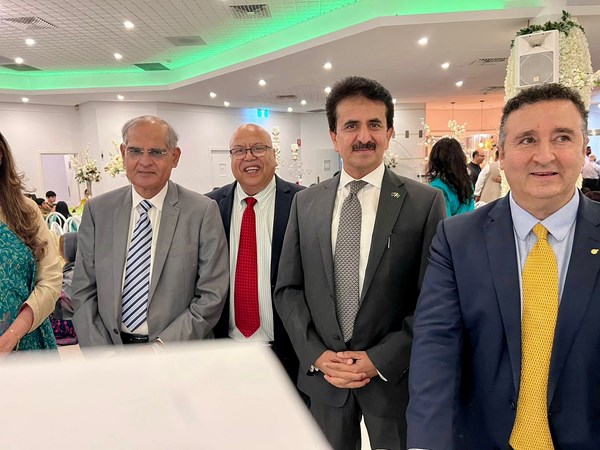 Syed Zafar Hussain, Ishtiaq Khan, H.E. Mr Zahid Hafeez Chaudhri and Hon.Shaoquett Moselmane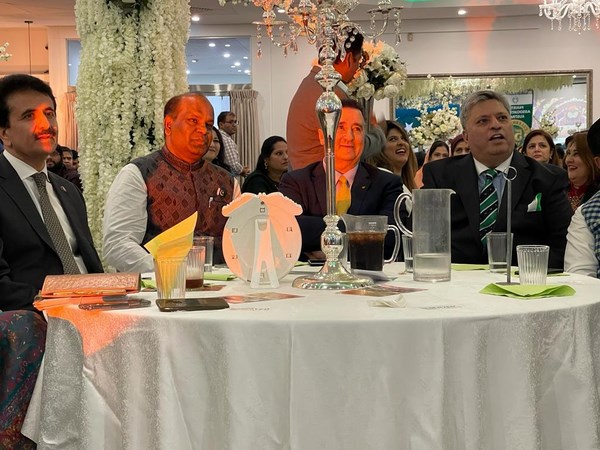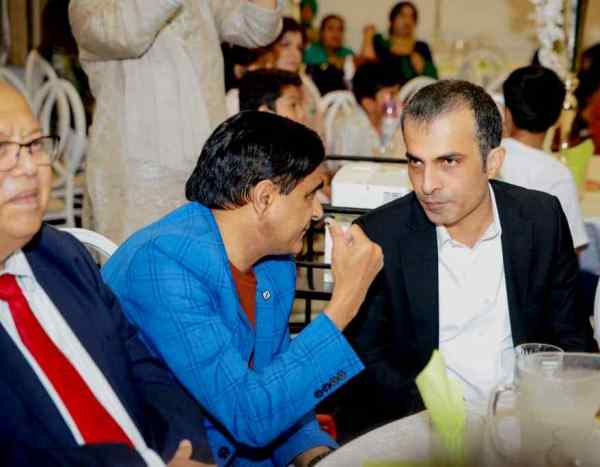 Latif Chaudhry and Deputy Consul General Sheryar Khan Mandokhail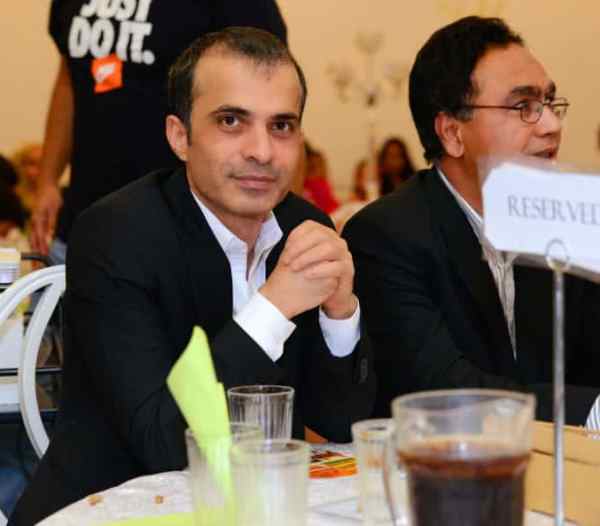 Deputy Consul General Sheryar Khan Mandokhail and Ashraf Chohan
Dr Mehnaz Jamal and Mrs. Sabina Zahid Chaudhri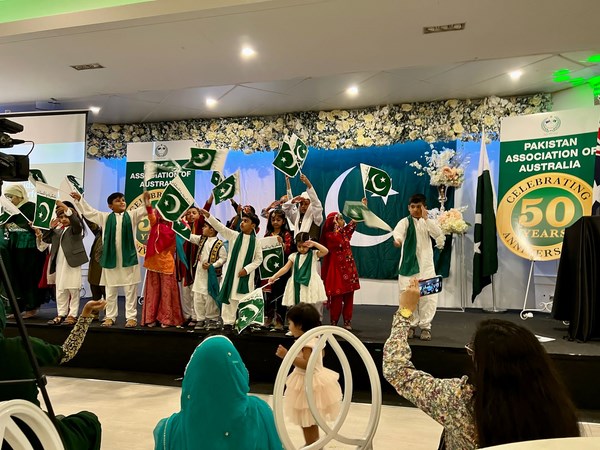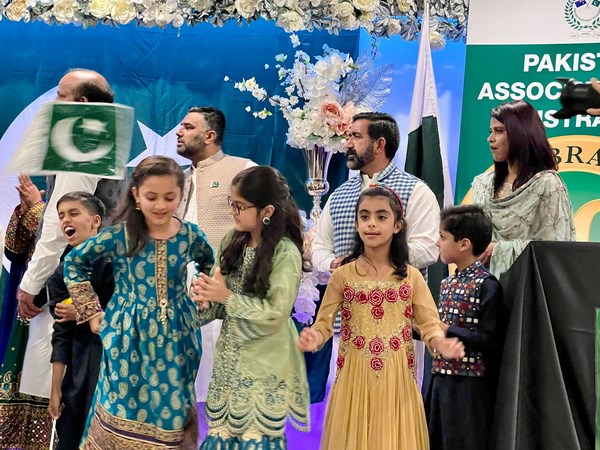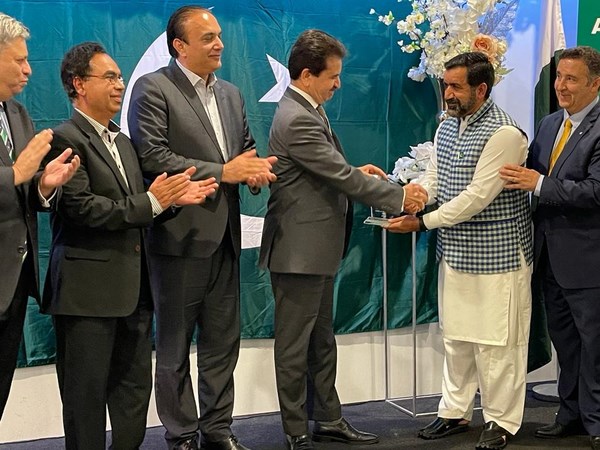 Mr Abbas Rana receiving Award from High Commissioner
Syed Abbas Naqvi and Abbas Rana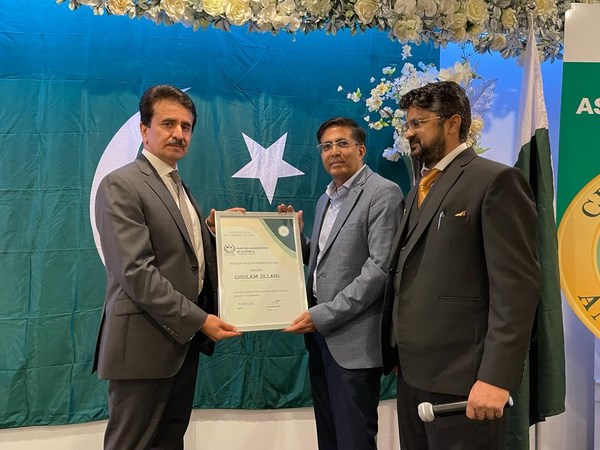 Mr Ghulam Gillani receiving award from H.E. Zahid Hafeez Chaudhri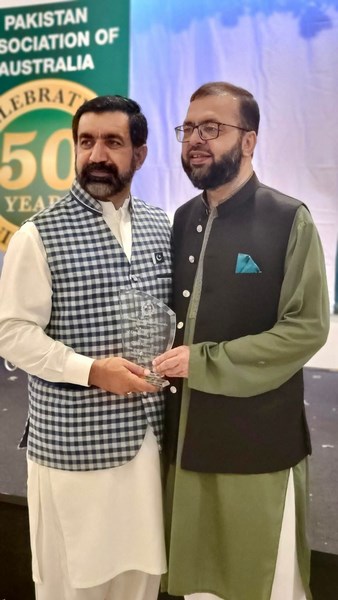 Abbas Rana and Munir Mohammad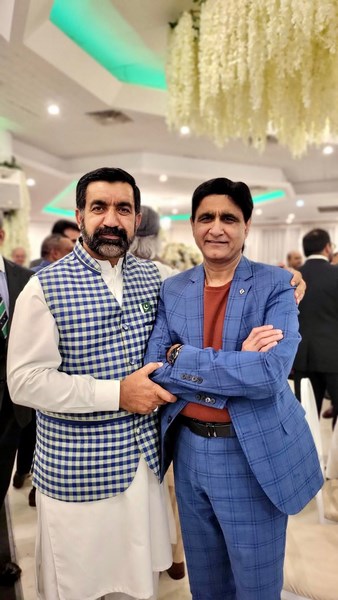 Abbas Rana and Latif Chaudhry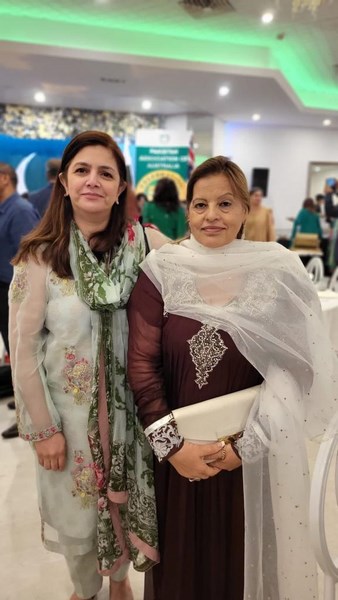 Dr Humera Kayani and Nafisa Zafar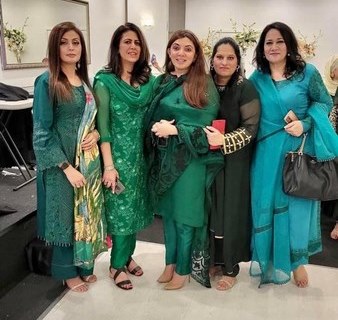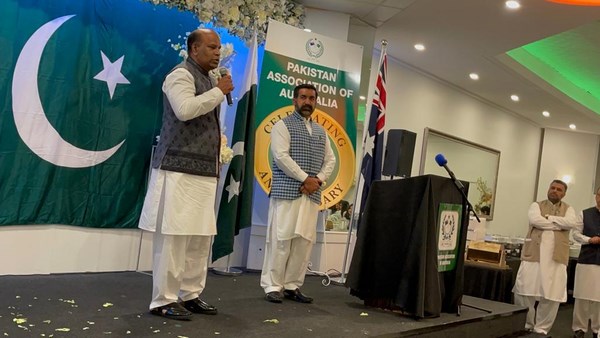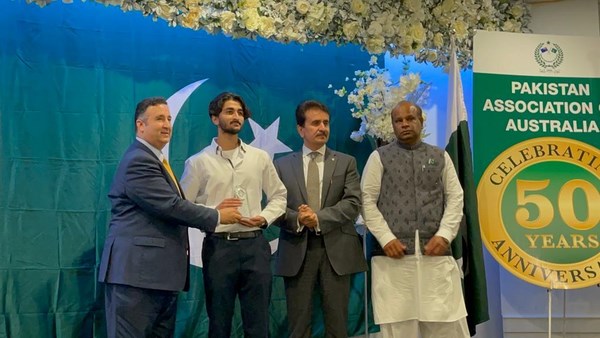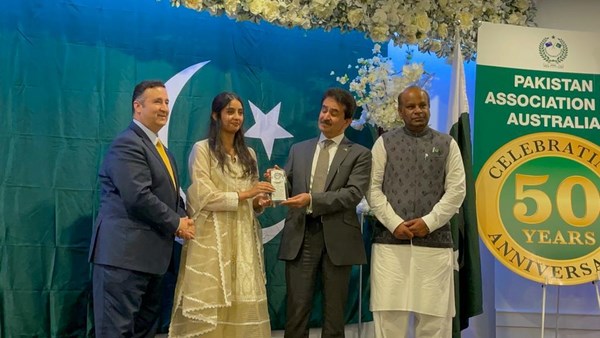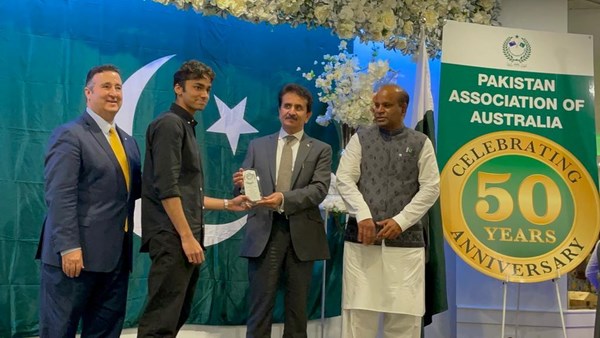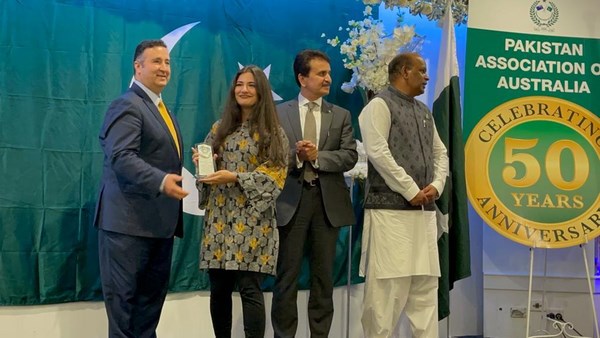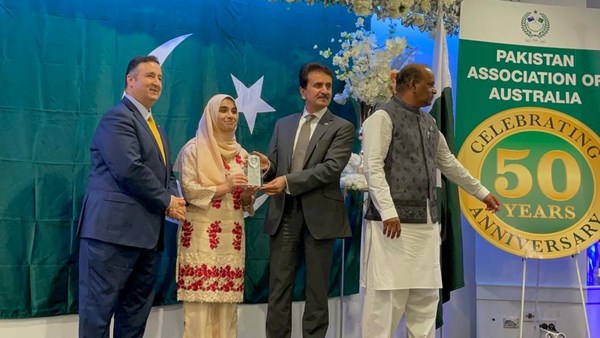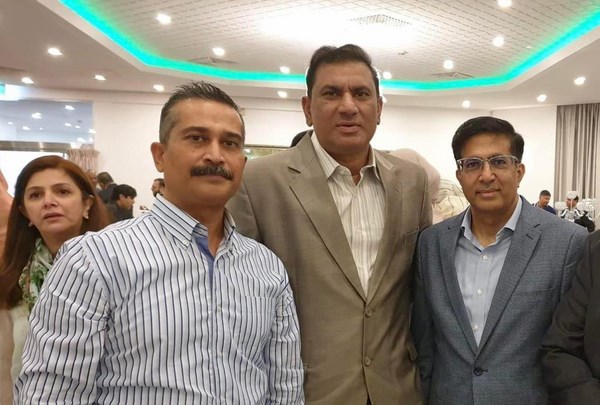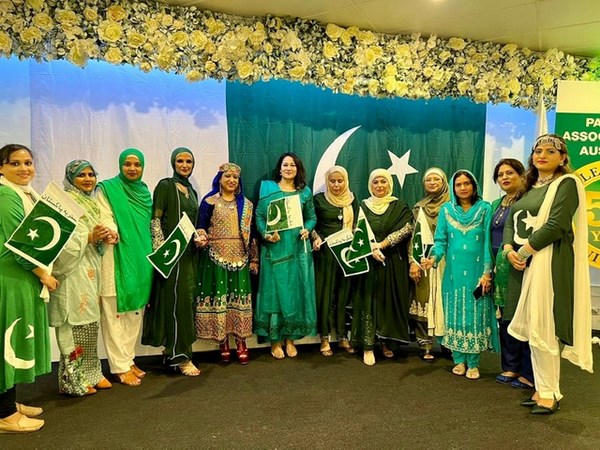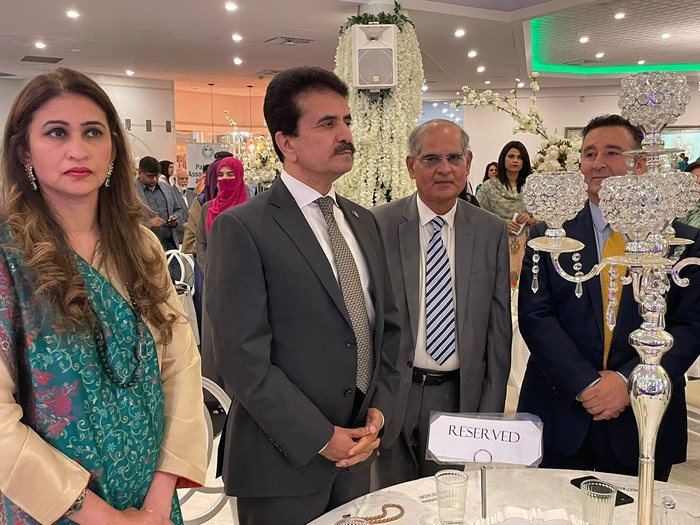 Hon. Sabina Zahid, H.E. Mr Zahid Hafeez Chaudhri, Syed Zafar Hussain and Hon. Shaoquett Moselmane MLC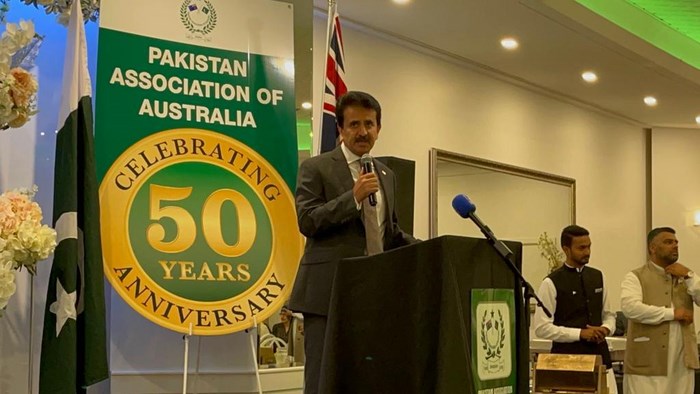 Chief Guest; Pakistan High Commission for Australia H.E. Mr Zahid Hafeez Chaudhri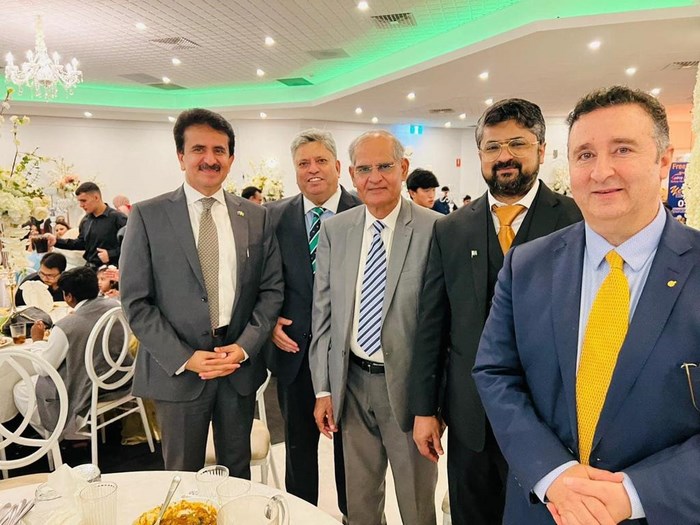 H.E. Zahid Hafeez Chaudhri, Dr Khurram Kayani, Syed Zafar Hussain, Hamid Saroha and Hon.Shaoquett Moselmane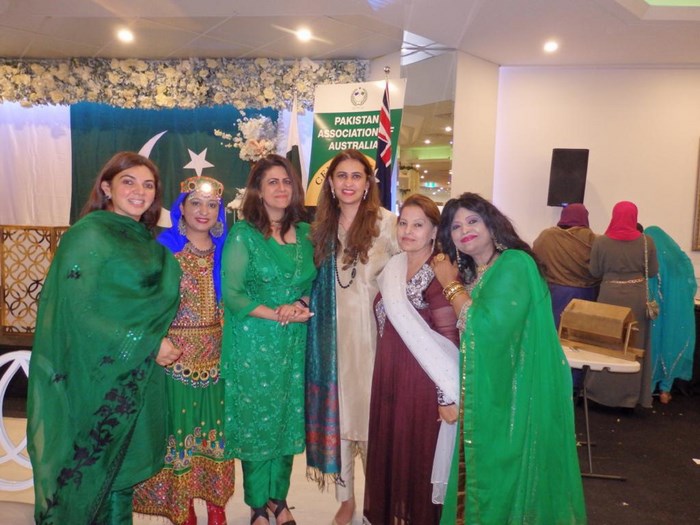 Dr Yasmin Rao, Rukhshanda Zaman, Dr Aila Khan, Sabina Zahid, Nafisa Zafar and Sashi Lal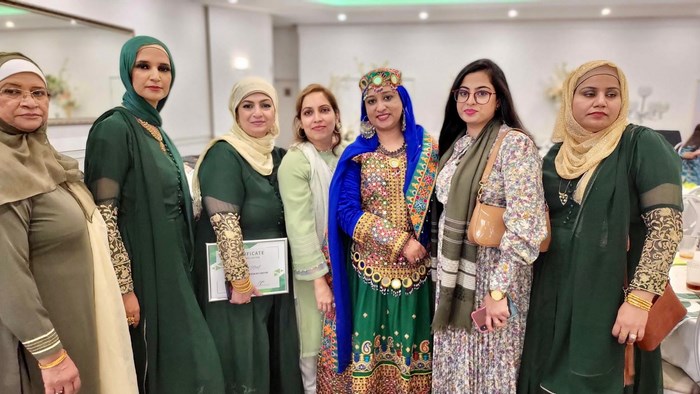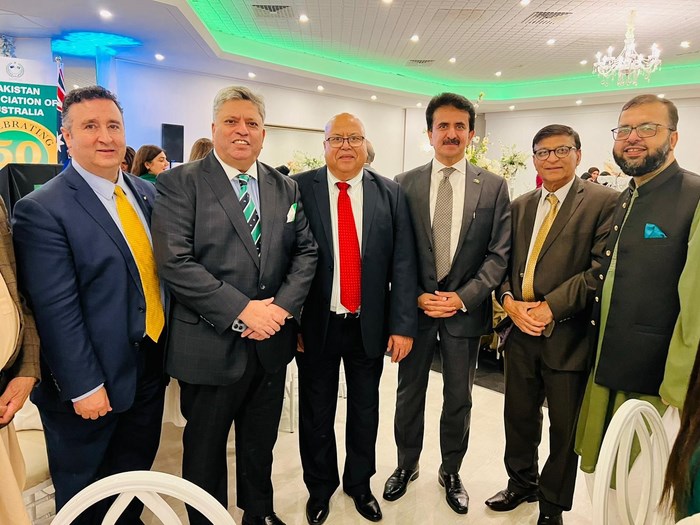 Hon.Shaoquett Moselmane, Dr Khurram Kayani, Ishtiaq Khan, H.E. Zahid Hafeez Chaudhri, Raja Aslam and Munir Mohammad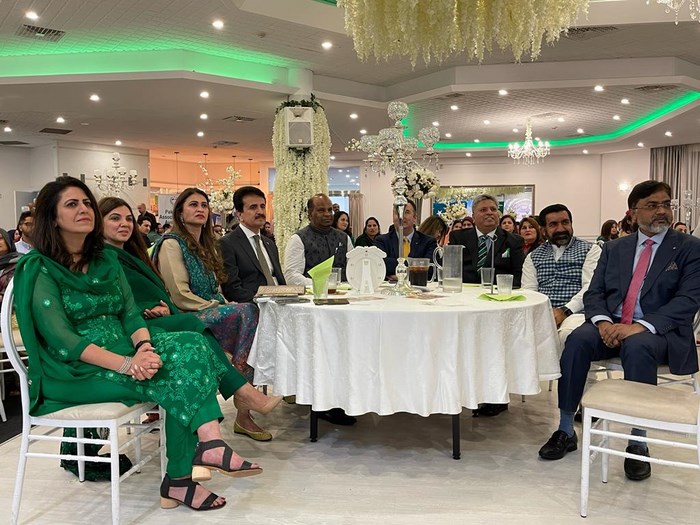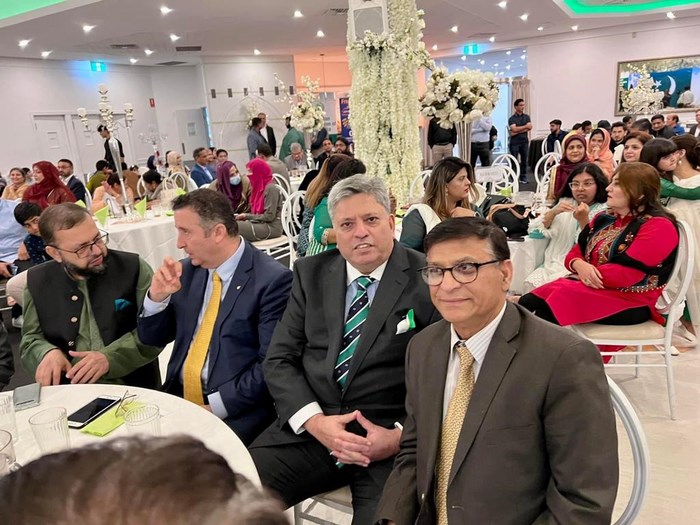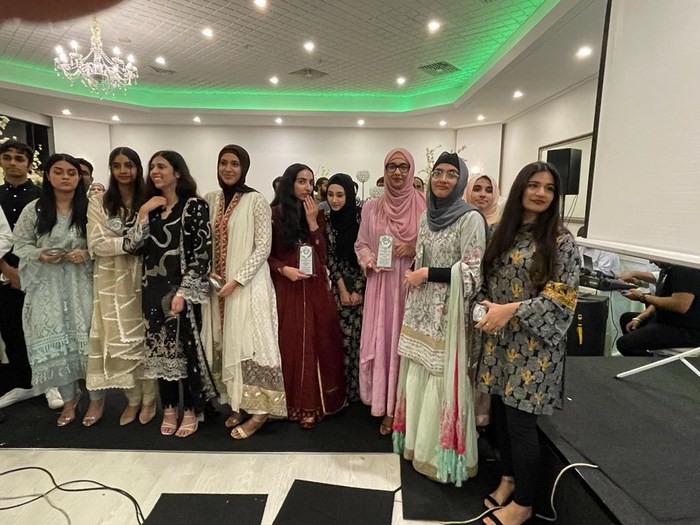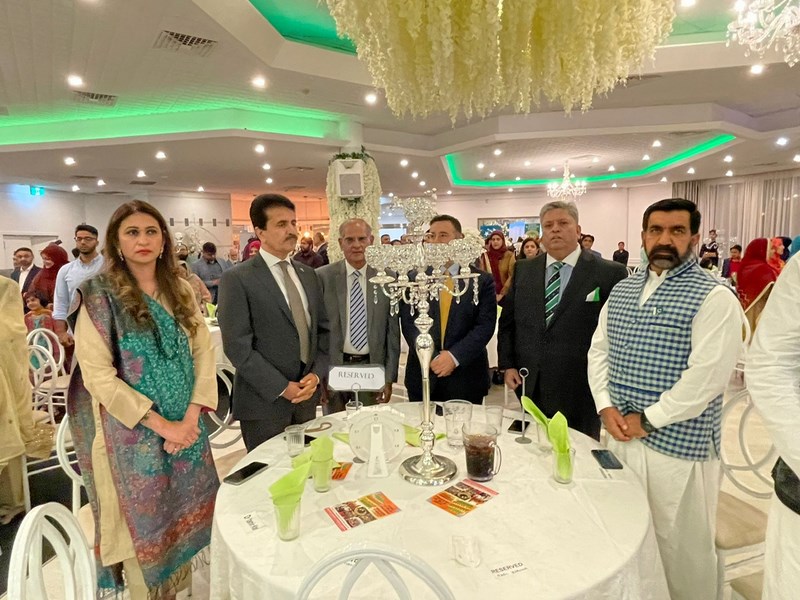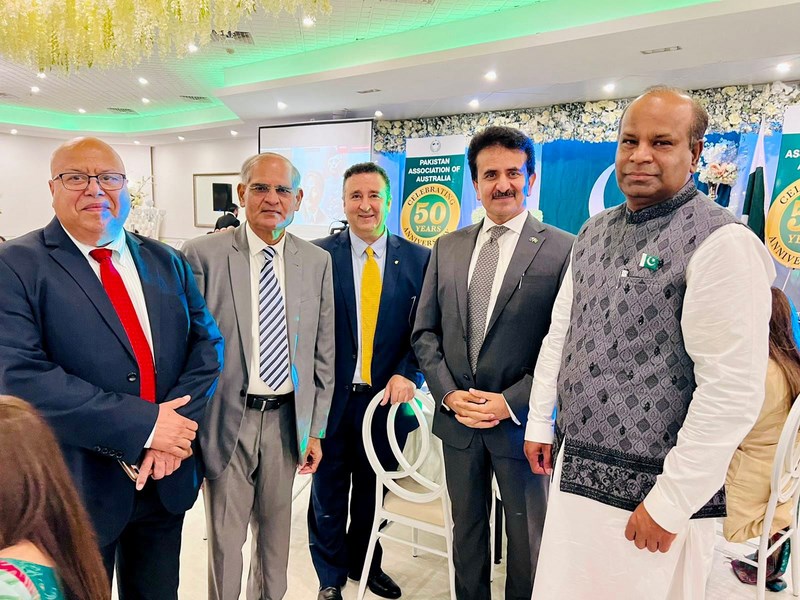 Ishtiaq Khan, Syed Zafar Hussain, Hon. Shaoquett Moselmane,H.E. Zahid Hafeez Chaudhri and President PAA Mr Farhat Jaffri