Sada-e-Watan Sydney ™
sadaewatan@gmail.com
Congratulations to Koocha-e-Saqafat for presenting famous PTV Drama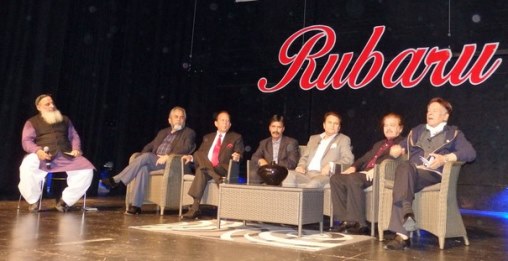 Taleem e Balighan and Rubaru wins the hearts of the Urdu community of Sydney
(Coverage for Sada-e-Watan by: Syed Mohammad Adnan)
Koocha-e-Saqafat Australia presented another fantastic program that won the hearts of Urdu community of Sydney and around.Koocha-e-Saqafat Australia brought another remarkable Urdu program for its Sydney audience. The program named, Taleem-e-Balighan was an Urdu TV drama, written by Khawaja Moinuddin and was ¬¬first aired on Pakistan Television (PTV) in 1966 and is considered one of the classics of PTV. Koocha-e-Saqafat reassembled the team of artists, one of them was part of the original telecast, and presented in a theatre form at the Rockdale Town Hall on 22nd April 2017.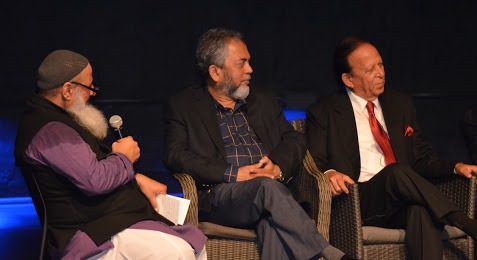 The cast included famous Pakistani stage and TV artists, Qavi Khan, Qazi Wajid, Behroz Subzwari, Shehzad Raza, Ayaz Khan, Javed Rizvi and a local artist Farjad Mehmood. The audience was ecstatic at the performances of these artists and applauded for almost every dialogue.
The other essentials of a program of this calibre such as stage design and lighting, sound system, hall facilities and the food that was served were all matched perfectly to make this program a memorable one. Audience feedback on these facilities was fabulous and according to every guest,
"This is the first time we have seen such a high quality Urdu program in Sydney"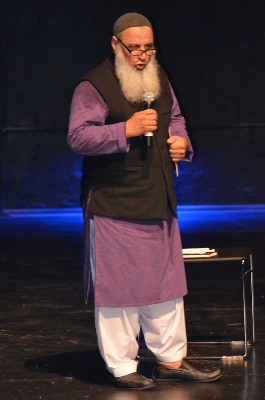 President of Koocha-e-Saqafat Javed Nazar
It was not just the audience but the artists from Pakistan praised the organisers, particularly the President of Koocha-e-Saqafat, Javed Nazar and his team for organising such a beautiful event. They also praised the audience for their enthusiasm and interest and rephrasing the sentiments of one senior artist,
"This is the best crowd we have ever performed to"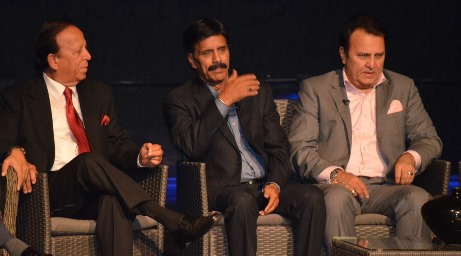 The stage drama was followed by the next segment of the program called Rubaru, where all artists formed a panel and discussed about their experiences in life. Javed Nazar of Koocha-e-Saqafat facilitated that session and asked the artist questions about various aspects of their personal and public life. It was an interactive session where the audience were also entertained.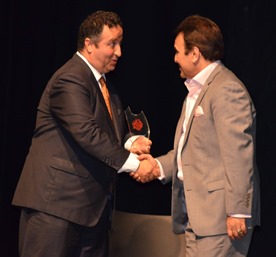 Hon. Shaoquett Moselmane presenting award
Towards the end, guest artists were presented with awards by The Hon. Shaoquett Moselmane, MLC, NSW and the Consul General of Pakistan, Mr Abdul Majid Yousfani on behalf of Koocha-e-Saqafat Australia. Hon. Shaoquett Moselmane presented a special gift of appreciation to Mr Javed Nazar of Koocha e Saqafat Australia.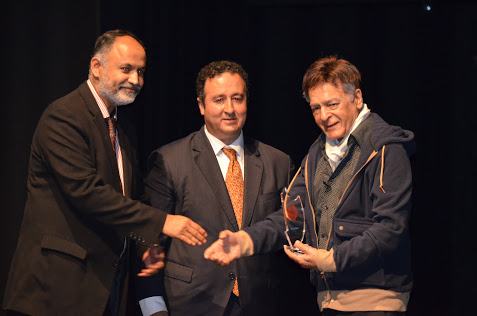 Abdul Majid Yousfani, Hon. Shaoquett Moselmane and Qavi Khan
The Hon. Shaoquett Moselmane and Mr Abdul Majid Yousfani praised the efforts of Koocha-e-Saqafat over the last five years in community service through arts, sports and entertainment and encouraged them to continue such activities by creating creative and social cohesion in diverse Australian communities.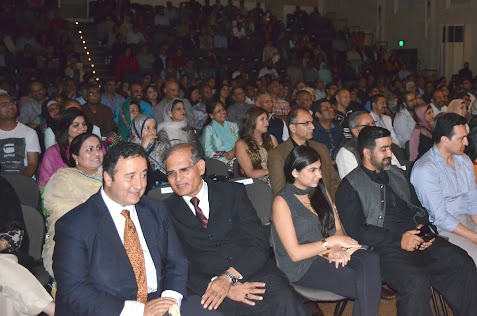 Hon. Shaoquett Moselmane, Syed Zafar Hussain and Audience
Koocha-e-Saqafat thanked its sponsors, Aussie Forex & Finance, Shahi and MonSalwa, Everyday Travel, The Cheese Cake Shop (Penrith and Campbelltown), Desi Lounge Restaurant, Spice of Life Restaurant, Eastwood Dental Clinic and Sign On Sydney for supporting this successful event. Koocha-e-Saqafat also thanked individuals who volunteered their time in organising this event including Hafiz Abdul Rehman, Zahed Muhammad, Shahid Malik, Mustafa Khan Tipu and Asad Khan to name just a few. Javed Nazar also acknowledged the support of his media partners with special thanks to Syed Zafar Hussain Shah of Sada-e-Watan, including Hum Watan and Sangat.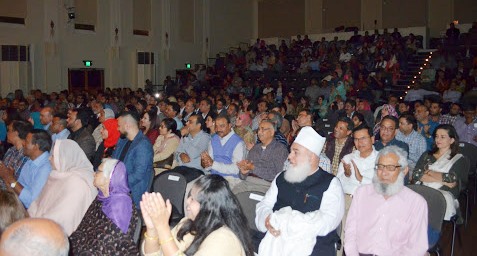 Over the past five years, Koocha-e-Saqafat, Australia has established itself as a community organisation that brings high quality literary, art and sporting events for the community it serves, and through this program, it has again set a higher expectation for itself and is committed to address new challenges.