Sada-e-Watan Sydney ™
sadaewatan@gmail.com
Susan Heyward, Peter Heyward and Iftikhar Rana
Pakistan Australia Business Council arranged in Sydney a Farewell for H.E. Peter Heyward
His Excellency Peter Heyward is a senior career officer with the Department of Foreign Affairs and Trade (DFAT) Australia. In June 2012, he was appointed High Commissioner to Pakistan. Now H.E. Peter Heyward successfully completed his tenure in Pakistan and posted in United States of America. Diplomatic sources informed Sada-e-Watan that in the mid of July 2015, one highly respected female senior career diplomatic name will be announce for New High Commissioner of Australia to Pakistan. We are expecting that she will take up her Islamabad New appointment in August 2015.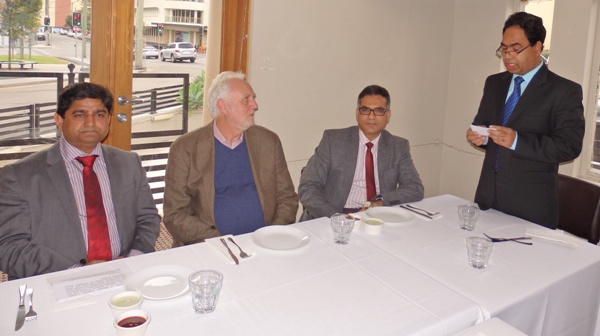 Recently Peter Heyward was in Sydney before departure to USA. On the behalf of Australian Pakistani Community, the President Pakistan Australia Business Council Mr Iftikhar Rana hosted a Lunch in the honour of H.E. Peter Heyward and his wife Susan Heyward. The Lunch was held at the Spice of Life Restaurant, Harris Park Sydney on Saturday, 30 May 2015. Mr Ashraf Chohan was MC of the event.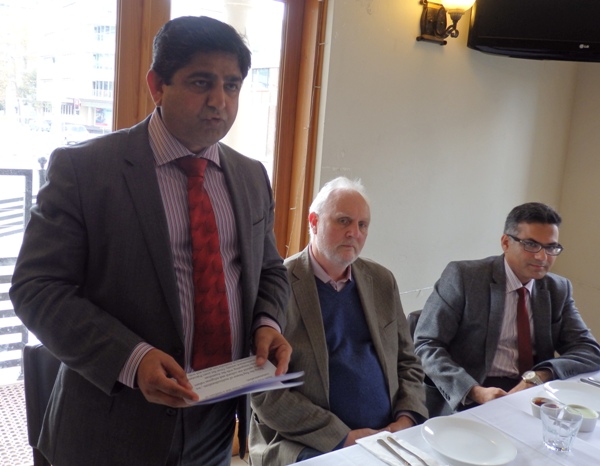 Chairman Rana Group of Companies, President Pakistan Australia Council Mr Iftikhar Rana welcome Peter Heyward and appreciates his services for community.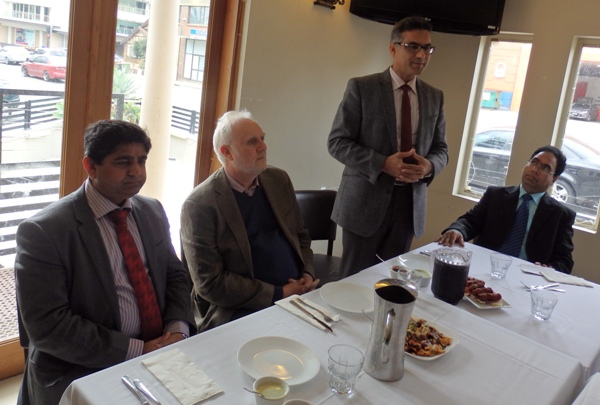 The Consul General of Pakistan in Sydney Abdul Aziz Uqaili said that Peter Heyward played a key role for promoting Pak-Australia trade and for promoting friendship of both countries.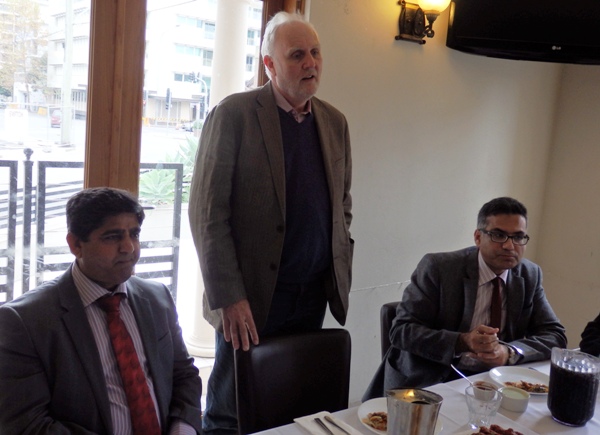 Chief Guest H.E. Peter Heyward thanks Iftikhar Rana for hosting Farewell Lunch on short notice. He said that during the 3 years stay in Pakistan, I was always reading Sada-e-Watan online newspaper and I will keep reading website of Sada-e-Watan Sydney who inform each and every positive activity of the community and report Government announcements, delegations visit & developments.
He said Australia and Pakistan enjoy a long-standing friendship built on a common heritage as members of the Commonwealth. Our two countries have significant shared interests, including mutual strategic interest in combating terrorism and extremism. Australia is committed to working in partnership with Pakistan in its efforts to confront security threats and to build economic prosperity and enhance development.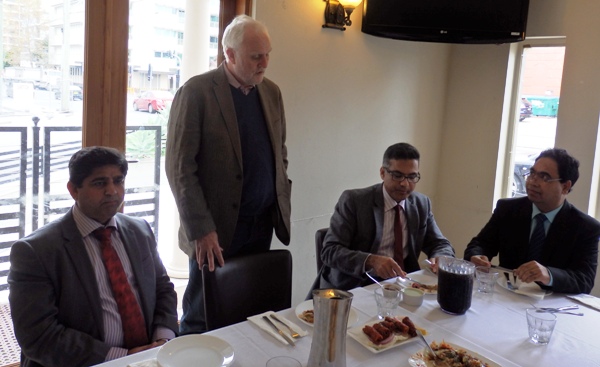 H.E. Peter Heyward said our relationship is characterised by solid bilateral trade and economic links, increased defence and law enforcement cooperation and an expanded development cooperation partnership. Australia works to coordinate its support for Pakistan with that of other international partners. Australia and Pakistan also work together in areas of mutual interest in the multilateral system, including in the organs of the United Nations and in the World Trade Organisation through the Cairns Group. The relationship is underpinned by growing people-to-people links, including through sport and the thousands students from Pakistan studying in Australia.
H.E. Peter Heyward welcome recent visit of Islamabad and Lahore by First Female Foreign Affairs Minister of Australia Hon. Julia Bishop MP, FM meets Prime Minister Nawaz Sharif to discuss the growing strength of our bilateral partnership and important regional and international issues.
Syed Zafar Hussain Shah and Mrs Susan Peter Heyward
His Excellency Peter Heyward appreciates Pakistani food, culture, Natural beauty and said I served very important countries but I always remember Pakistan and Australian Pakistani Community.
At the end, President PABC Iftikhar Rana presented appropriates Shield to Peter Heyward, Consul of Pakistan Consulate Sydney Shifaat Ahmad Kaleem and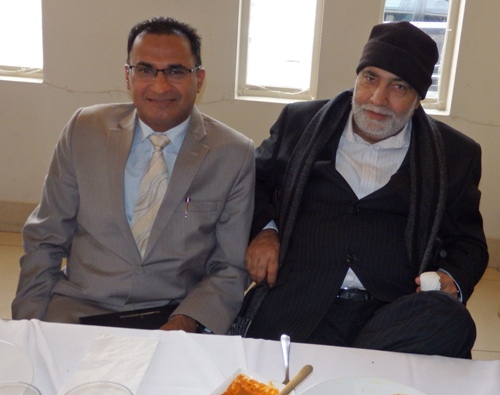 Mr Shabbir Iqbal and Sufi Javed
Famous businessman Shabbir Iqbal, Director of International Student Educational Services Parramatta Sydney.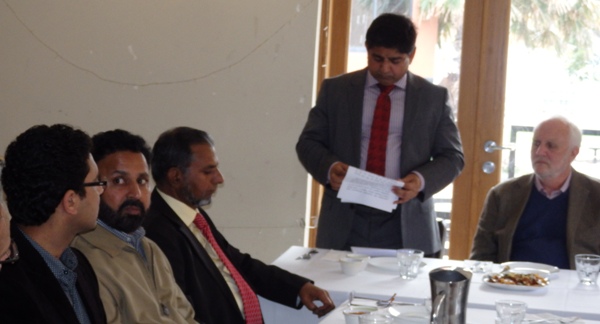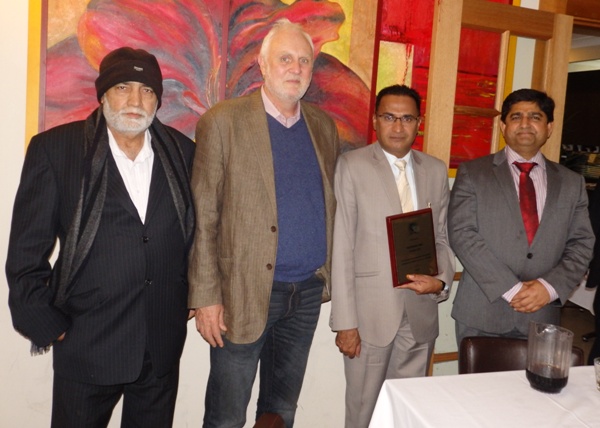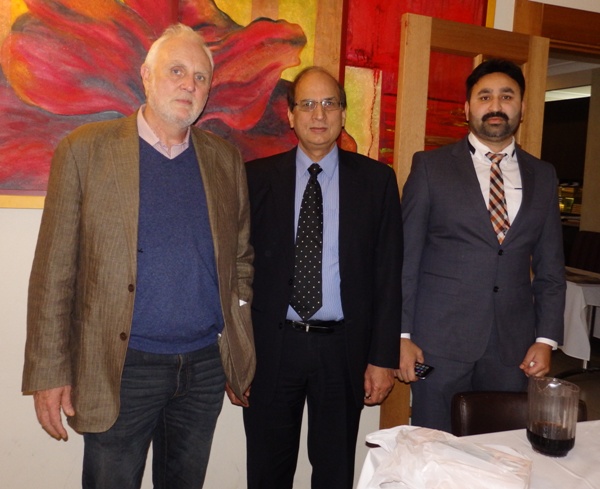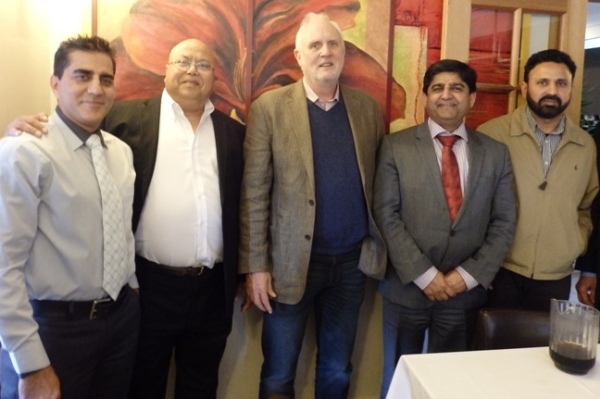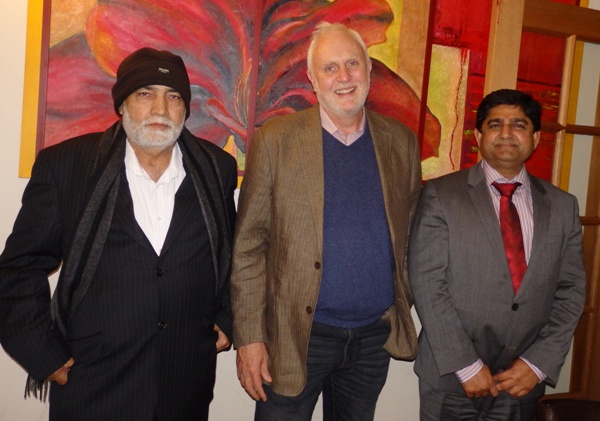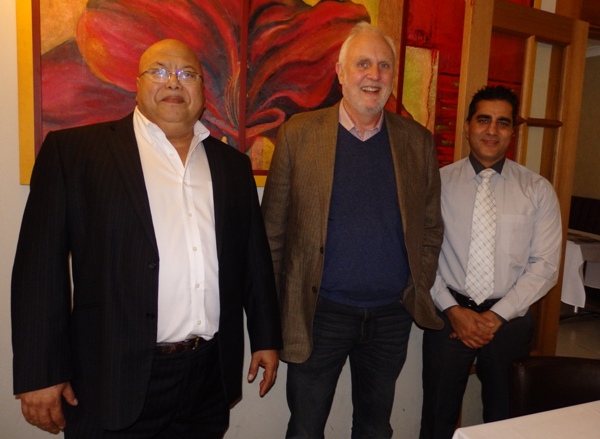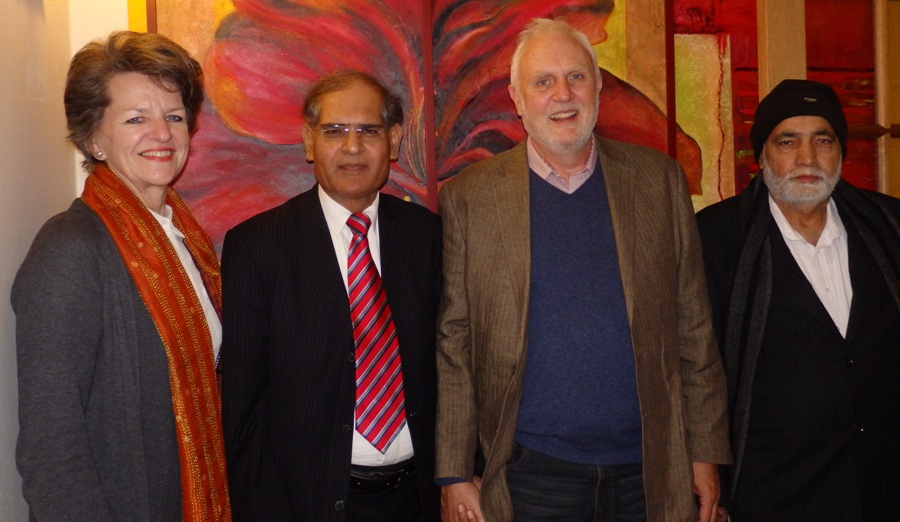 Susan Peter Heyward, Syed Zafar Hussain Shah, H.E. Peter Heyward and Sufi Javed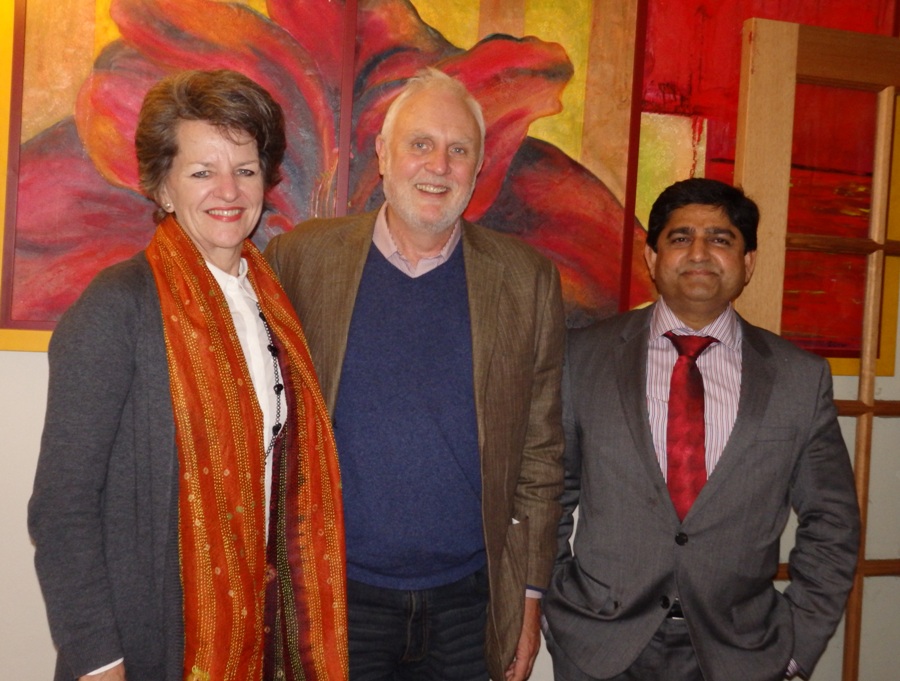 Susan Peter Heyward, H.E. Peter Heyward and host Iftikhar Rana