Sada-e-Watan Sydney ™
sadaewatan@gmail.com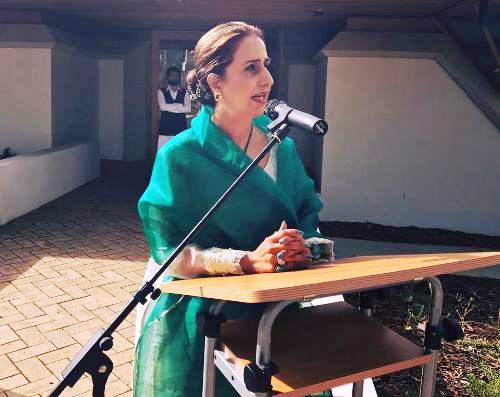 Her Excellency Naela Chohan
Pakistan Day Celebrations held at the High Commission for Pakistan, Canberra 23rd March 2017
The Pakistan Day was celebrated in Canberra with national zeal and fervour. Ms. Rachel Stephin Smith, ACT Minister for Multicultural Affairs and Community Services was the chief guest at the reception along with the Chief of Protocol Lyndall Sachs who conveyed their best wishes for the progress and prosperity of Pakistan.

It was a very well attended event in which Australian Parliamentarians including Ms. Elizabeth Kikkert, Shadow Minister for Multicultural Affairs and Hon. Fred Nile, Member New South Wales Legislative Council, Mr. Abdul Majid Yousfani, Consul General of Pakistan in Sydney, Mr. Hassan Kanji, Honorary Investment Counsellor for Pakistan in Australia, high ranking government officials, members of diplomatic corps, local intelligentsia, media representatives and Pakistani community from Canberra, Sydney and Melbourne participated. The guests were received by Pakistani children attired in regional dresses.

The High Commissioner, Naela Chohan stated that Pakistan-Australia bilateral relations are on an upward trajectory. While elucidating the importance of Pakistan Day, she emphasized the fast economic progress in the country under the democratically elected government of Prime Minister, Muhammad Nawaz Sharif. She reiterated that Pakistan was poised to become a regional economic power and highlighted the growing cooperation between Pakistan and Australia in diverse fields.

The Australian military band played the national anthems of the two countries while Ms. Mehreen Javed, a distinguished Pakistan origin vocalist sang the national anthem along with the military band. A group of Pakistan Armed Forces' cadets presented cultural dances.

The Pakistan High Commission also organized essay competition entitled "Pakistan, My Passion: My Dream" and painting competition "Pakistan a Land of Beauty" with an aim to inspire the young members of the community to express their sentiments about Pakistan. The winners were given prizes by High Commissioner, Naela Chohan. Traditional Pakistani food was served to the guests.

The reception was preceded by a dignified early morning ceremony in which the High Commissioner, Naela Chohan hoisted the flag and offered Dua-e-Khair for the progress and prosperity of Pakistan. The messages of the Prime Minister and the President of Pakistan were read out on the occasion.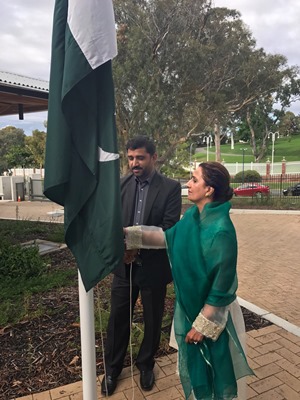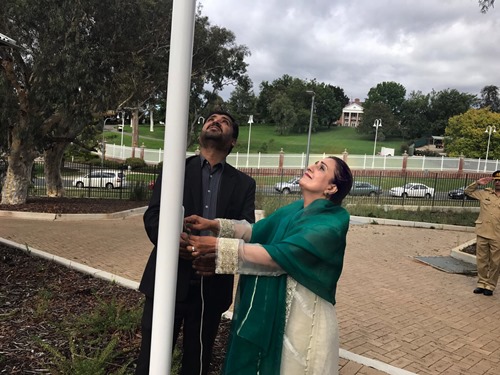 High Commissioner Naela Chohan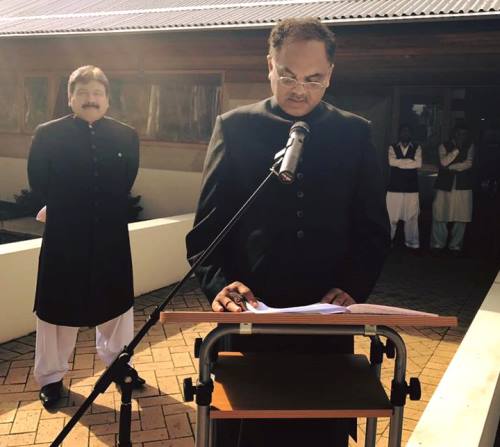 Dr. Muhammad Khalid Ejaz Minister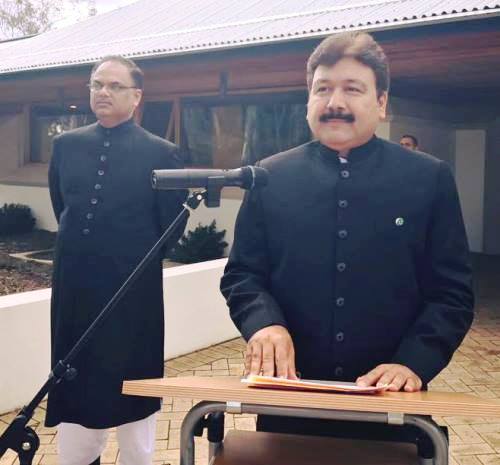 Mr. Aamer Ahmed Atozai Counsellor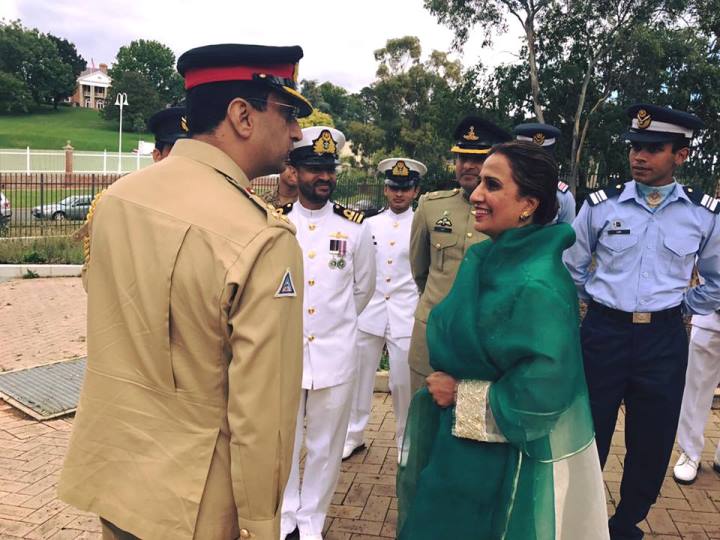 H.E. Naela Chohan talking to Defence Advisor Brig Muhammad Asim Khan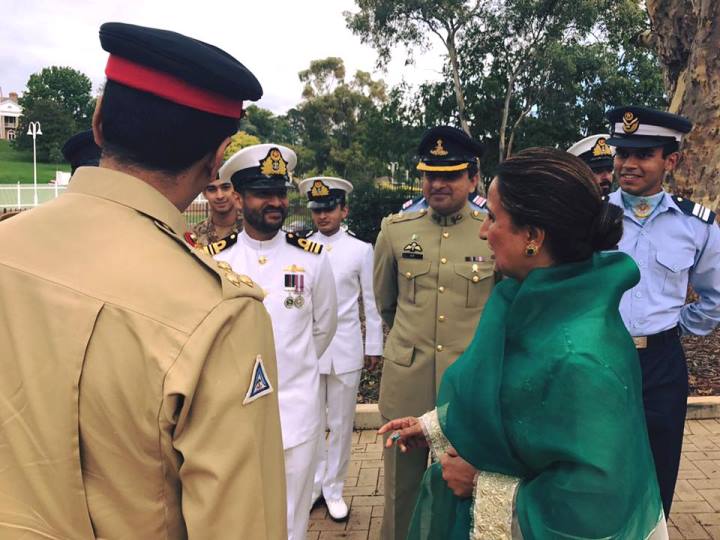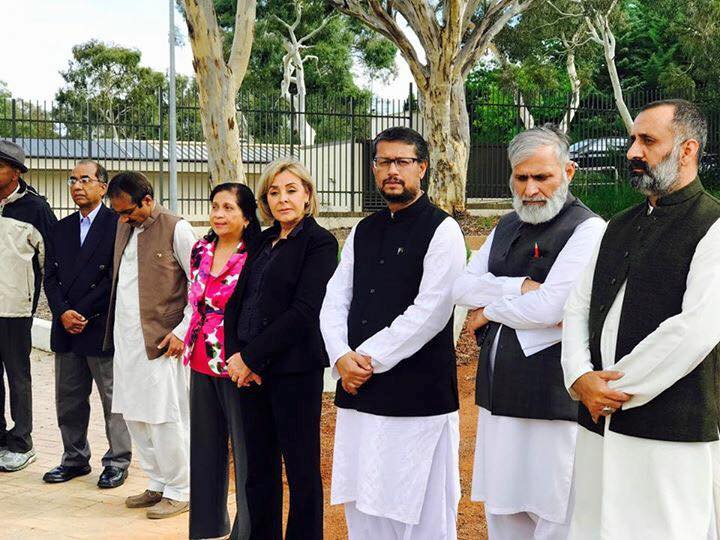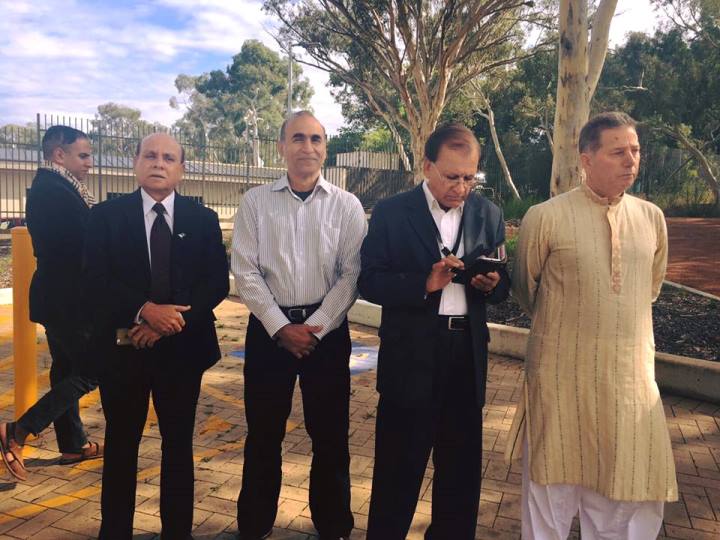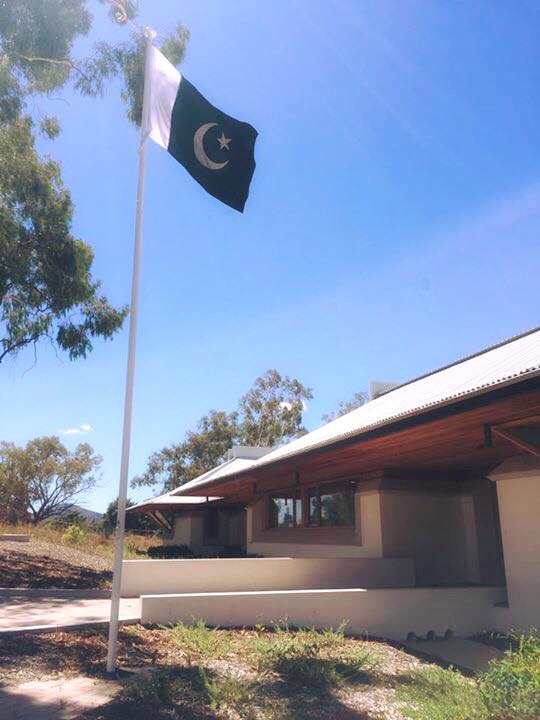 Pakistani Parcham Ko Salam