Sada-e-Watan Sydney ™
sadaewatan@gmail.com
Tragic passing of Phillip Hughes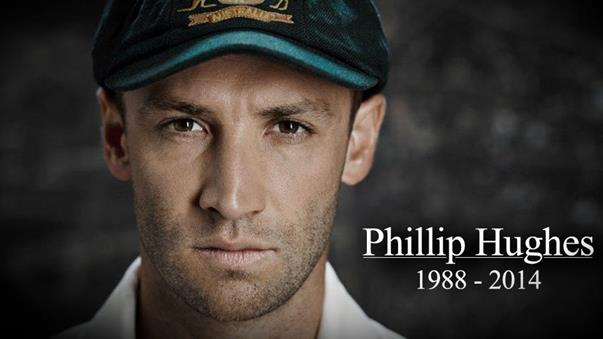 Phil Hughes, Cricket and fans miss you a lot
Great Australian cricketer Phillip Hughes passed away at the age of 25
Australian cricketer Phillip Hughes has died at the age of 25 after being struck in the head by a bouncer at the Sydney Cricket Ground on Tuesday, 25 Nov 2014. Phillip Hughes, who was due to turn 26 on Sunday, played 26 Tests and scored 1,535 runs at 32.65, including three centuries. The left-hander Phillip Hughes initially put his hands on his knees after being hit, before falling down onto the pitch face-first. Friends kept a vigil at the hospital since Hughes' admission. Hughes had been in an induced coma after undergoing brain surgery in Sydney's St Vincent's Hospital. He did not respond to treatment and was pronounced dead on the evening of Thursday, 27 Nov 2014. Phillip Hughes has passed away just days before his 26th birthday which is on 30 November in 3 days. On behalf of Australian Pakistani Community, Sada-e-Watan offers our deep sympathy to Phillip Hughes' family, friends and the extended Cricket community. Phillip will be ever present in our hearts and minds. May God help his family to get through this difficult time of life.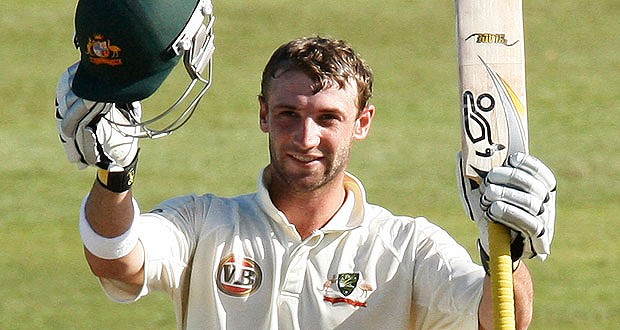 Phillip Hughes - Australia

Full name: Phillip Joel Hughes
Born November 30, 1988, Macksville, New South Wales
Died: November 27, 2014, St Vincent's Hospital, Sydney (aged 25 years 362 days)
Major teams Australia, Australia A, Australia Under-19s,East Torrens, Hampshire, Middlesex, Mumbai Indians, New South Wales, New South Wales Under-19s,South Australia, Western Suburbs, Worcestershire
Playing role: Opening batsman
Batting style: Left-hand bat
Fielding position: Occasional wicketkeeper
The Premier of New South Wales Mike Baird tribute to Great Australian Cricketer and said:
I am deeply saddened by the passing of cricketer Phillip Hughes.
This is a heartbreaking time for all cricket and sport lovers in our State. Phillip was a much-admired, dedicated and supremely gifted cricketer who we all felt was on the verge of fulfilling his immense talent.
Phillip's meteoric rise from the small town of Macksville on the NSW North Coast to the Australian Test team, where he hit a century in each innings of just his second Test, will forever be etched in our nation's proud cricket history.
It's clear by the events of recent days that Phillip made a positive and lasting impression on everyone he met.
My condolences at this distressing time are with Phillip's family and friends, his current and former teammates and the entire cricket family.
As a mark of respect I have asked all flags on NSW Government buildings and establishments be lowered to half-mast tomorrow.
Minister of Citizenship and Communities Victor Dominello said in his condolence Message:
"Australian Test Cricketer, Phillip Hughes's tragic passing reminds us all of the fragility and preciousness of life. He was a young man, only 25 years of age, who died participating in a sport – our national sport - which he loved so dearly. My deepest sympathies go to his family and friends. I know his legacy will live on for generations to come."

Michael Clarke
Australian Captain Michael Clarke has delivered a heartbreaking farewell message on behalf of Phillip Hughes' family after the batsman today died from head injuries suffered when he was hit in the head by a bouncer at the SCG.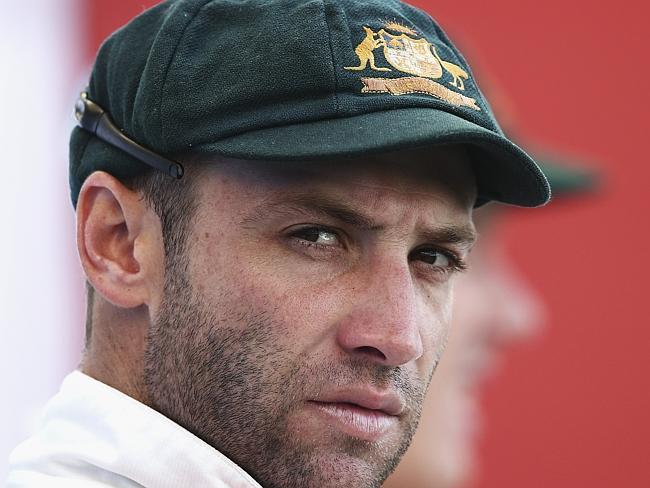 Phillip Hughes is fatally struck on the head by a delivery at the SCG
Clarke, a close friend of Hughes, delivered a statement on behalf of Hughes' father Greg, mother Virginia, brother Jason and sister Megan.
"We are devastated by the loss of our much loved son and brother Phillip," the family statement said.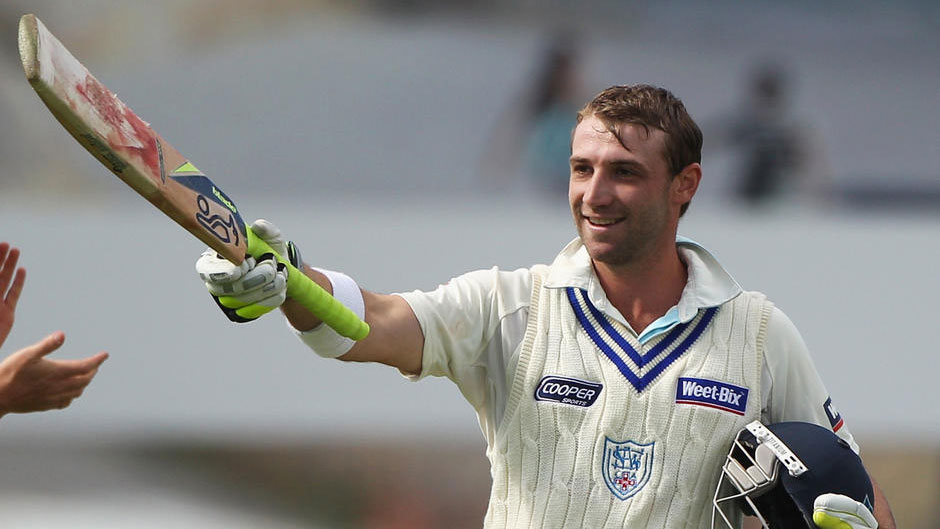 "It's been a very difficult few days. We appreciate all of the support that we have received from family, friends, players, Cricket Australia and the general public.
"Cricket was Phillip's life and we as a family shared that love of the game with him.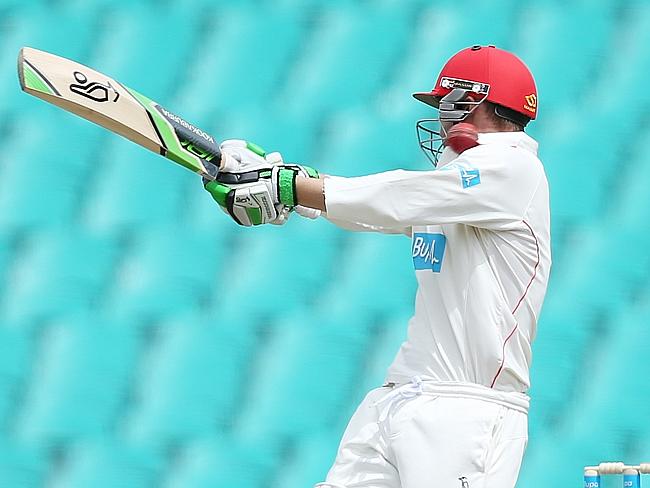 Last Photo of Phillip's Life at SCG, Ball Struck on the head
"We'd like to thank all the medical and nursing staff at St Vincent's Hospital and Cricket NSW medical staff for their great efforts with Phillip."
The statement ended: "We love you."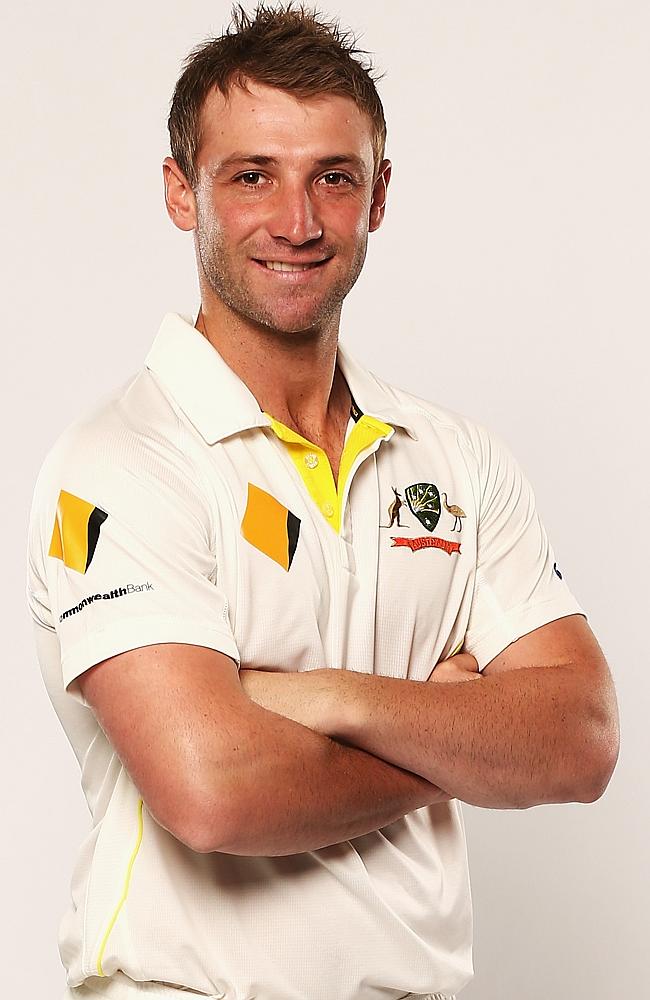 Phillip: you will be ever present in our hearts and minds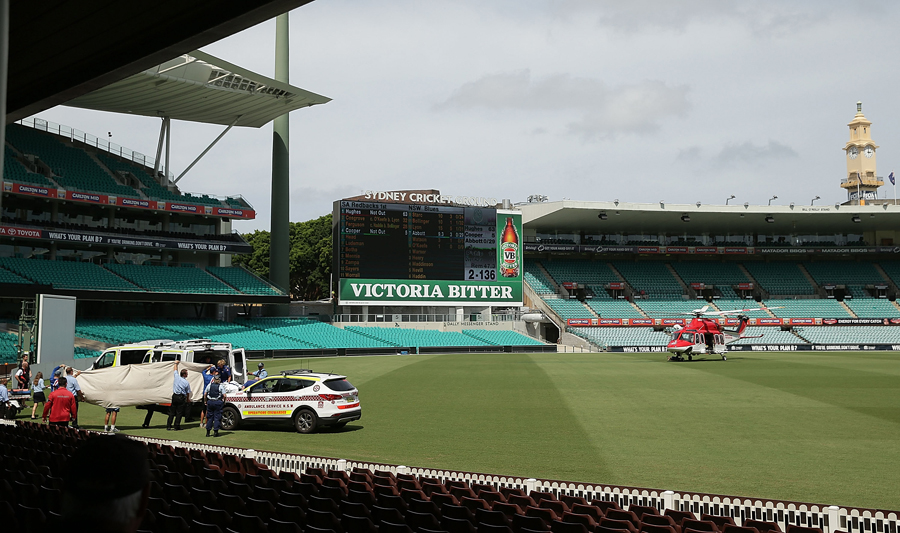 On 25th Nov 2014, Road and air ambulances arrive at the SCG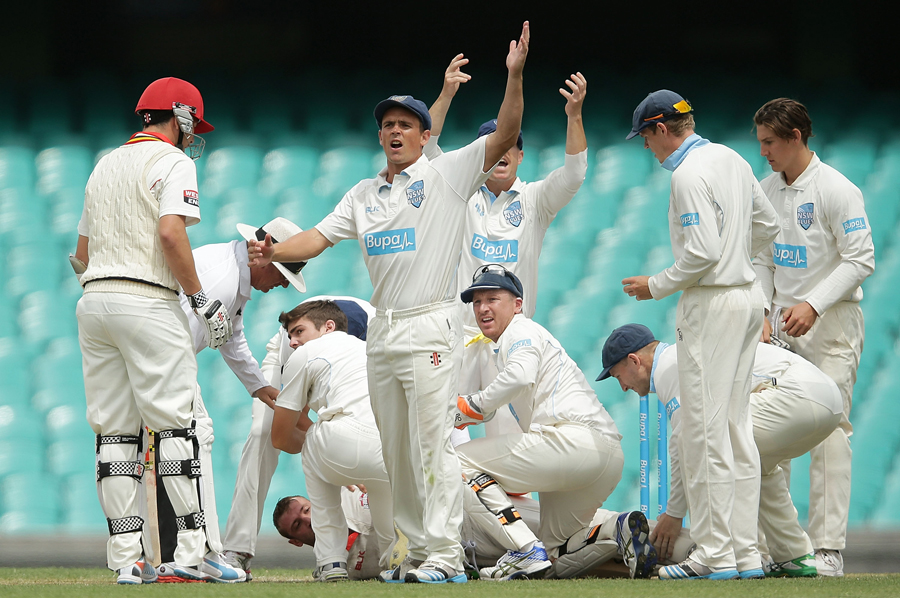 On 25th Nov 2014,Calls for help go out after Phillip Hughes collapses