Sada-e-Watan Sydney ™
sadaewatan@gmail.com
New Elected Premier NSW Hon. Chris Minns hosted Iftar 2023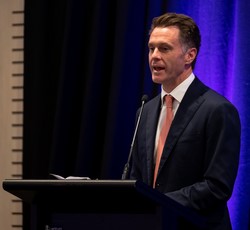 Premier Hon. Chris Minns
Premier of New South Wales Hon. Chris Minns MP hosted a Iftar Dinner in Sydney
(Coverage by: Cassandra Hannagan and Syed Zafar Hussain, Editor-in-Chief Sada-e-Watan Sydney)
On Monday, 3rd April 2023, The Honourable Chris Minns MP, Premier of New South Wales hosted a Iftar Dinner in Sydney. Mr Peter Gould was MC of the event.
An official proceeding starts with reciting Quran by Mustafa. This Iftar Dinner was attended by State Ministers, Consul General of Pakistan Muhammad Ashraf, Members of Parliament, Political Leaders, Diplomats, Muslim Imams and Community leaders, as well as religious leaders from other faiths.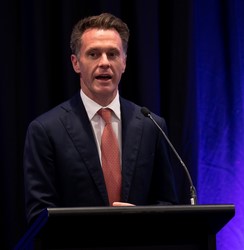 Premier Hon. Chris Minns
The Premier Hon. Chris Minns in his speech said that this special event reflected the efforts of the NSW Muslim community to promote interfaith harmony and understanding. He said that officially elected the 47th Premier of NSW is An incredible honour and I am working hard for people of New South Wales. My incredible new team are ready to deliver for the people of our state. No matter where you live or who you voted for.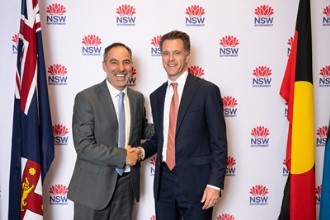 Jihad Dib and Premier Hon.Chris Minns
Premier Hon. Chris Minns MP said that most of people in this event know and met Jihad Dib who is that an incredible person - he also just made history to Becoming the first Minister in NSW to be sworn in on the Quran.
Jihad as a teacher and principal he changed lives in our Multicultural society. As a Member of Parliament he made history as the first Muslim MP in NSW. I have no doubt that as a Minister he will continue this, delivering for the people of our state.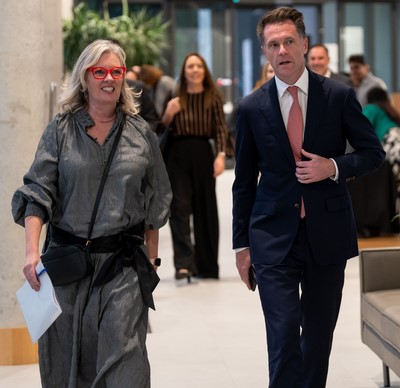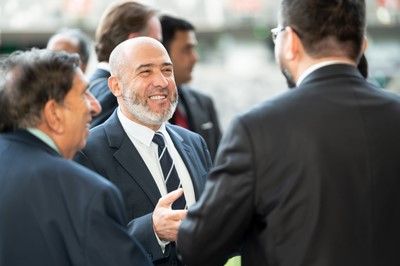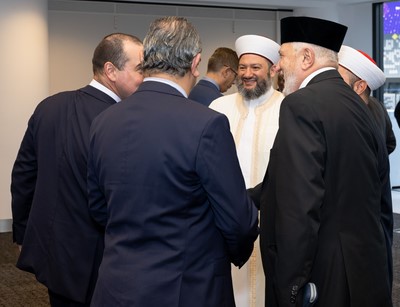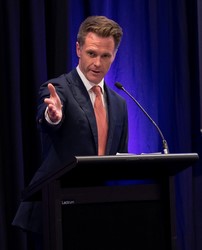 Premier Hon. Chris Minns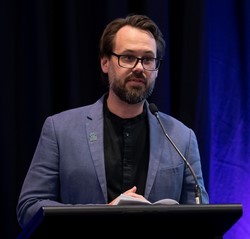 MC; Peter Gould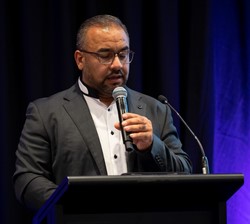 Abdul Hamdy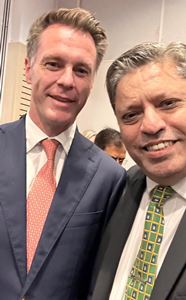 Premier Chris Minns & Dr Khurram Kayani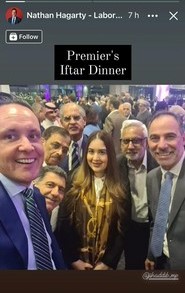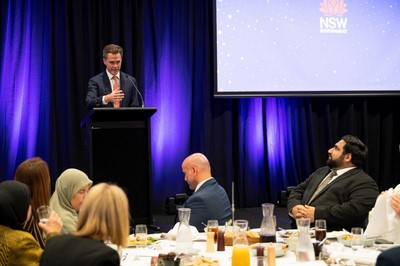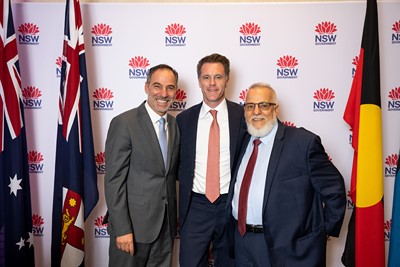 Premier Chris Minns, Iftikhar Rana and Parvez Khan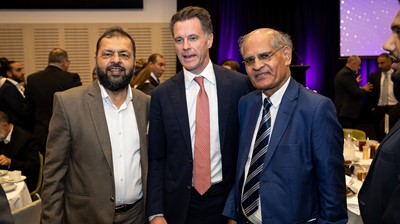 Munir Mohammad, Premier Chris Minns & Syed Zafar Hussain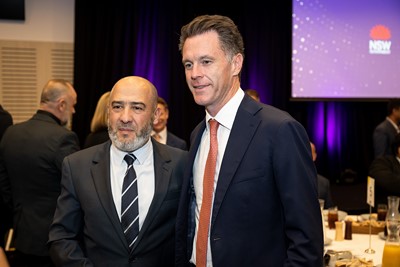 Dr Rateb Jneid and Premier Hon. Chris Minns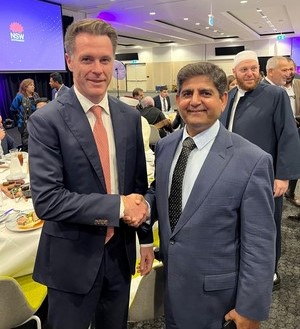 Premier Hon. Chris Minns and Iftikhar Rana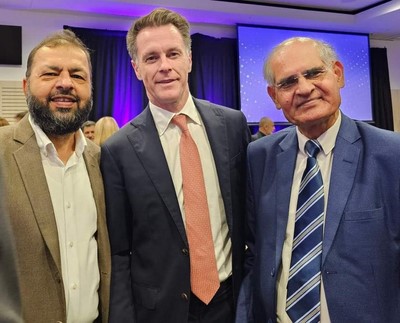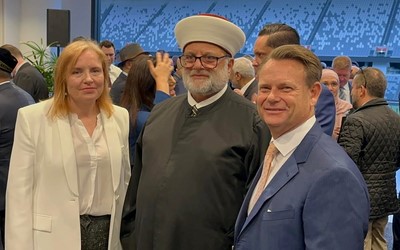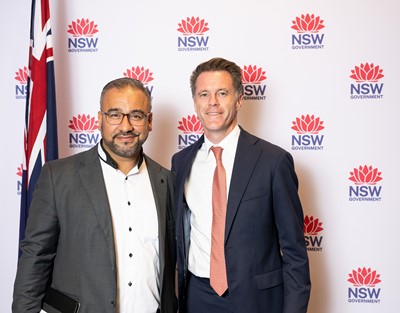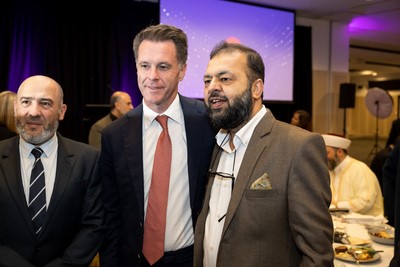 Premier Hon. Chris Minns and Maryam Zahid
Minister Jihad Dib and CG Pakistan Mr Ashraf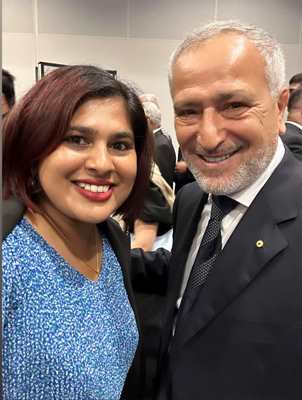 Charishma Kaliyanda MP and Dr Jamal Rifi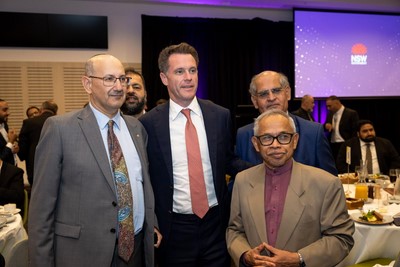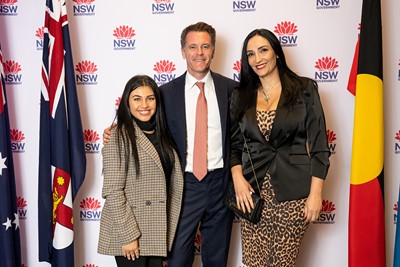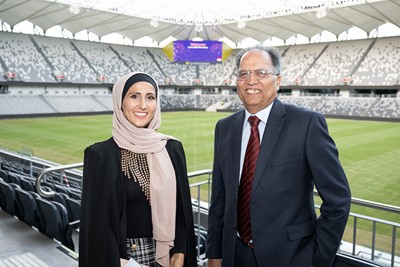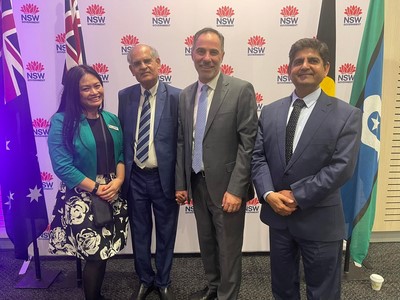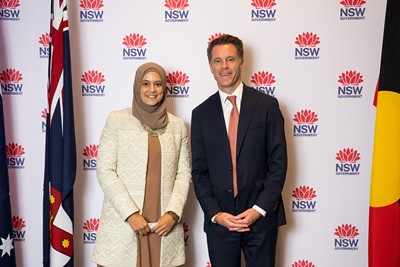 Iftikhar Rana and Mr. Nick Kaldas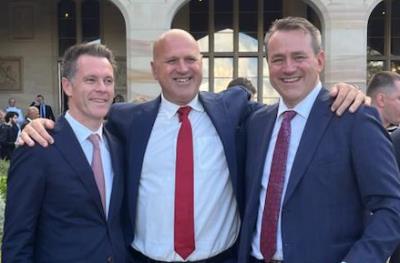 Premier Hon. Chris Minns, Bill Kamper & Minister Steve Kamper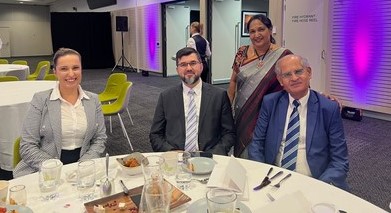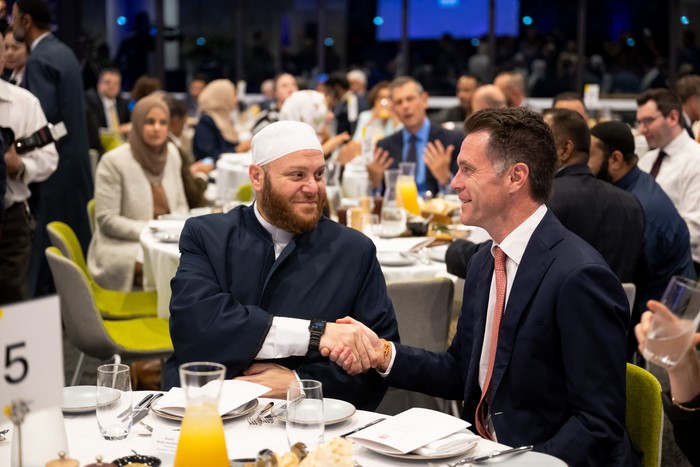 Sheikh Shadi Alsuleiman and Premier of New South Wales the Hon. Chris Minns, MP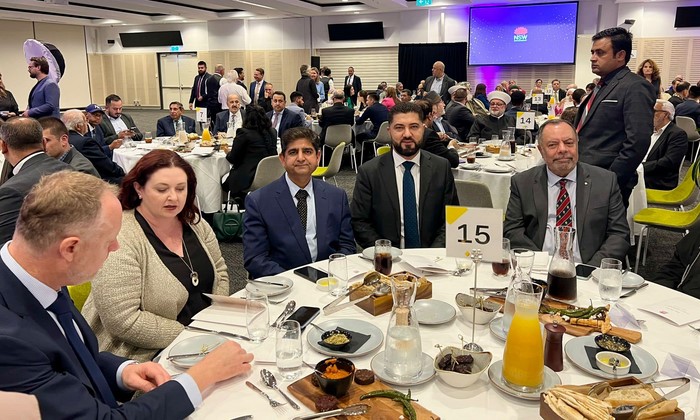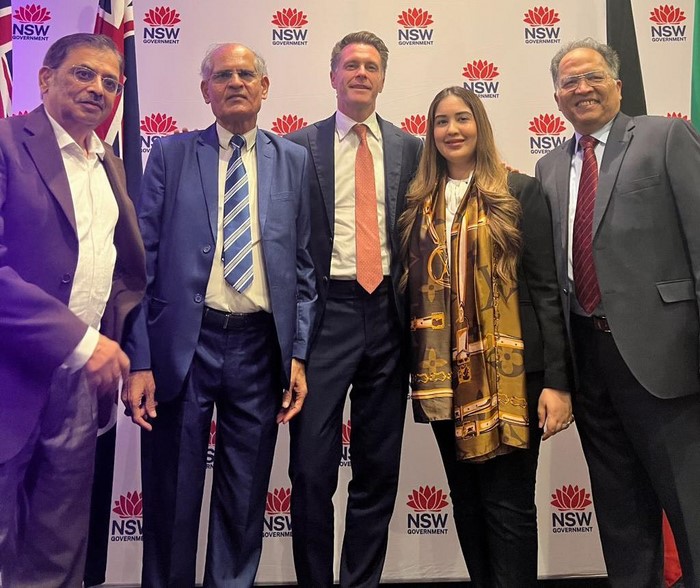 Zahid Jamil, Syed Zafar Hussain, Premier Chris Minns, Sayda Fareeha and Parvez Khan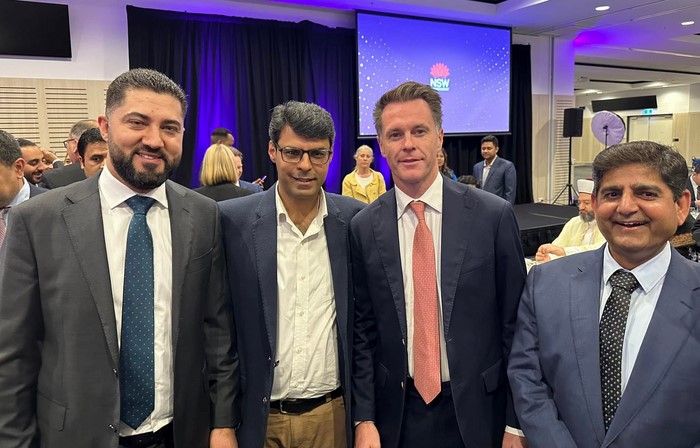 Ali Murtaza, Raja Taseer, Premier NSW Hon. Chris Minns MP and Iftikhar Rana
Syed Zafar Hussain, Joseph Posta, Nick Kaldas, Bilal Aksoy and Sayda Fareeha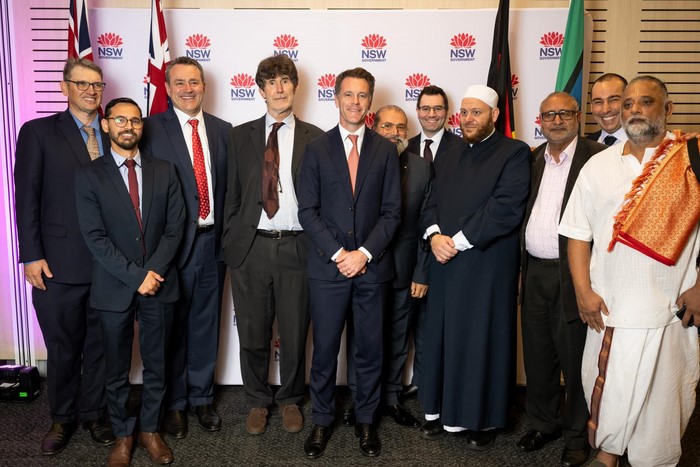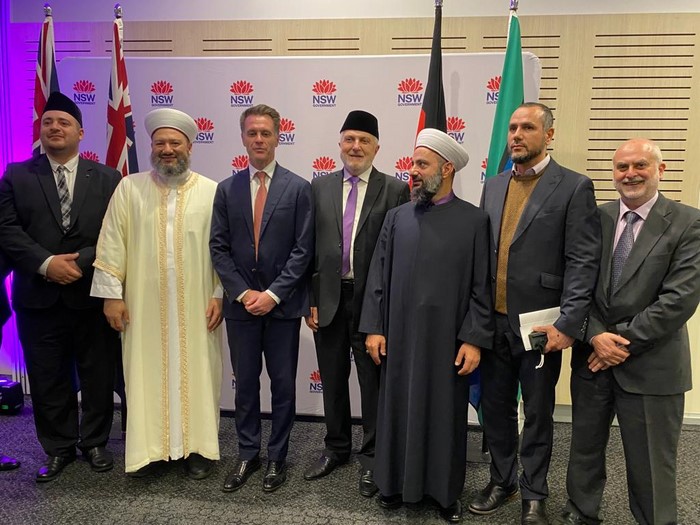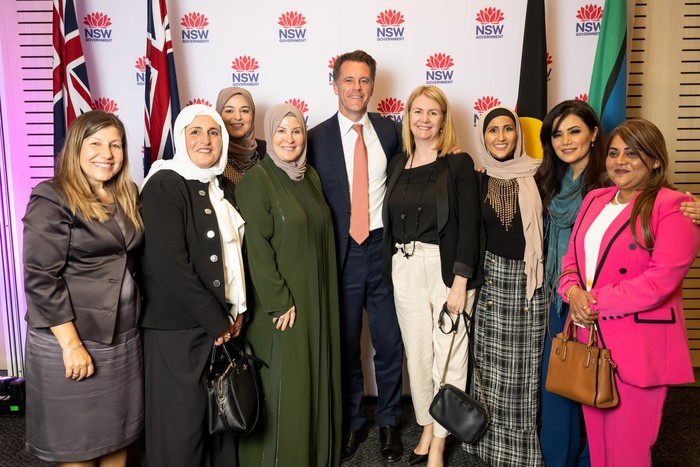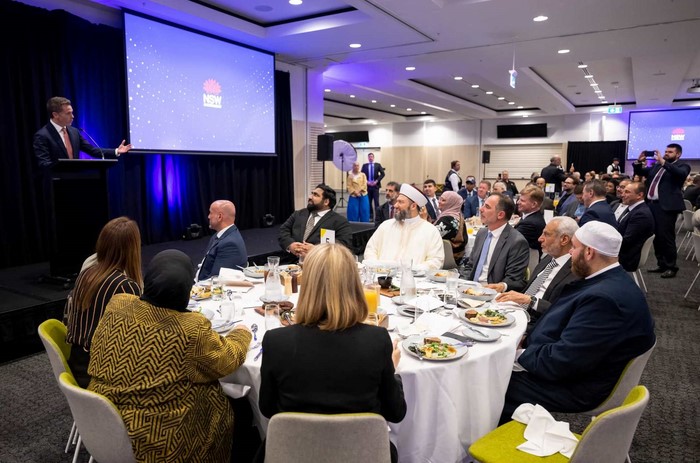 Premier Hon. Chris Minns speaking at Grand Iftar dinner 2023 in Parramatta Sydney