Sada-e-Watan Sydney ™
Sadaewatan@gmail.com
Rabitah's 8th Anniversary Dinner and Awards Presentation
The Premier of New South Wales Honourable Mike Baird MP, was the Chief Guest of CEO of Sydney Forex Pty Ltd and Managing Director Rabitah Magazine Mr. Munir Mohammed
Imagine over 300 people present in a hall for four long hours. Then imagine all of these people glued to listen to a new premier. Then imagine a cluster of dignitaries who came to witness the grand event, with some of them rightly feeling their presence overshadowed by others. Then imagine the Cricket World Cup Trophy replica sitting quietly on the side and complaining about being neglected. Then imagine Sydney Forex Pty Ltd's Managing Director and the soul of Rabitah Magazine, Mr Munir Mohammed, welcoming all guests including dignitaries. Then imagine distribution of Rabitah Recognition Awards 2014 to all winners in their respective fields. And finally imagine, not worrying about a sumptuous dinner, cutting of a huge birthday cake with the message: Rabitah - the Cream of Multicultural Australia', written on it, all to make the event more memorable. If your imagination has successfully captured all of the above feel yourself having attended Rabitah Magazine's 8th Anniversary and Awards Dinner held in the Croatian Club, Punchbowl, Sydney, on Friday, 16 May, 2014.

Hon Mike Baird MP Premier of New South Wales, was the chief guest at the dinner along with guests of honour Hon Ed Husic Federal Member representing the Leader of Opposition Hon Bill Shorten, H.E. Admiral ThisaraSamarasinghe, High Commissioner of Sri Lanka, and Mr A Aziz Uqaili, Consul General of Pakistan.

In addition to the above speakers there were more than 65 dignitaries including Federal and State members of Parliaments, Elite members of various diplomatic missions in Australia, Mayors and Councillors of various Sydney Councils, Heads of Corporate Bodies, Heads of various religious, cultural, social and community organisations in Sydney and Canberra, Members of Business Councils and representatives of the LOC of ICC Cricket World cup.

The graceful ceremony started by young Maryam Munir who welcomed all guests and requested Sheikh Nazir ul Hasan Thanvi to recite verses from the Holy Quran.

The speakers at the dinner, Premier Mike Baird, Hon Ed Husic, Hon Admiral ThisaraSamarasinghe and Mr. A Aziz Uqaili, congratulated Rabitah and its Management for continuing their mission of "Bringing Ethnic Communities of Australia Together". Premier Mike, obviously impressed with the presence of the Cricket World cup Trophy, praised WasimAkram, the bowling genius from Pakistan in his speech and said that he always wished to bowl like him when he used to play cricket. The Honourable Premier praised Australian multiculturalism and acknowledged its role in making Australia a unique country. He also acknowledged Rabitah's contribution in ensuring that multiculturalism keeps stepping forward in the land "Down Under". Hon Ed Husic also lauded multiculturalism and recognised the contribution of 'Rabitah' in this journey. Mr Ed acknowledging the huge attendance at the function chose to share his view about the proposed changes to the Racial Discrimination Act by the Prime Minister Tony Abbott. The Hon Admiral Thisara reflected on tolerance and mutual respect, the hall marks of the Australian society. He thanked Rabitah for providing a forum for presenting his views to a diverse hall, all united with the string of the Australian 'Fair Go'. Mr. A Aziz Uqaili, Consul General Pakistan highlighted the business opportunities Pakistan has on offer to all developed countries including Australia. He attracted attention of the audience to some of the recent visits of different business delegations from Pakistan, which generated great interest within Australian business circles, and reiterated that business with Pakistan is extremely promising. He invited Premier Mike Baird to visit Pakistan as soon as possible.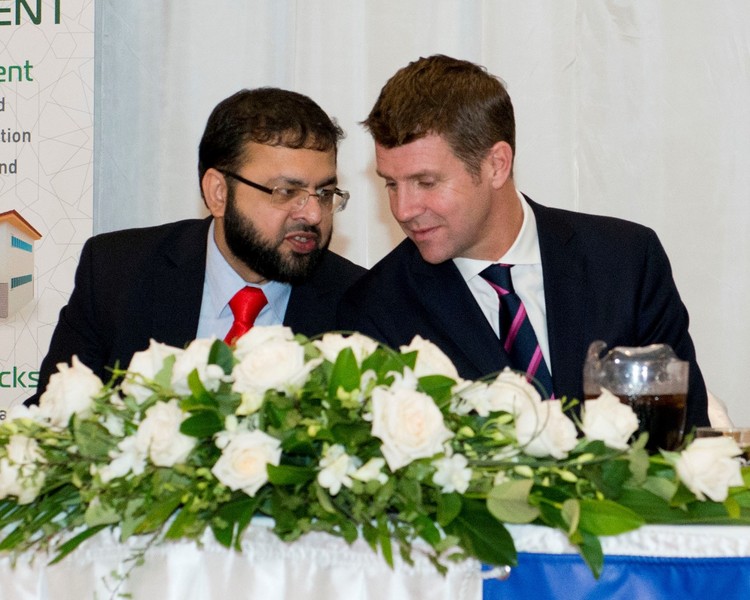 Mr Munir Mohammed, Managing Editor Rabitah Magazine and Hon Mike Baird MP Premier of New South Wales

Earlier, Mr Munir Mohammed, Managing Editor Rabitah Magazine, CEO Sydney Forex Pty Ltd and Chairperson Rabitah Community Services Inc, while welcoming the guests highlighted the role of Rabitah and acknowledged the support Rabitah has been enjoying in all its years from different sections of Australian society. He personally thanked the ICC Sydney for displaying the Cricket Trophy. He also acknowledged and thanked his sponsors for their financial and moral support for Rabitah, in particular Sydney Forex Pty Ltd whose help plays a vital role in organising the annual dinner. Needless to say that Mr Munir is the soul and spirit behind the Rabitah journey and the time and effort he spends to ensure Rabitah is published and circulated on time is commendable. The current readership of the magazine has exceeded 30,000 marks.

Like previous years, one of the glaring parts of the evening was distribution of the Rabitah Recognition Awards to the deserved candidates in the categories of Business, Education, Community Work and other areas of significance.

Another attraction of the evening was the lucky door prizes: two of them, one an iPad coming from Telstra and other a night stay for two including sumptuous breakfast at the Holiday Inn at the Rocks, Sydney. Rabitah is extremely grateful to Telstra and Mr ChandruTolani owner of the Holiday Inn at the Rocks, for these generous gifts. Excellency Zakaria AHMAD High Commissioner of Brunei Darussalam, kindly gave away the prizes to the lucky winners.

It will be wrong to keep away from appreciating the wonderful work of all volunteers whose efforts were on full display at the function. This includes a group of four youngsters who acknowledged the presence of all dignitaries with their names.

And, justice would not be served if we do not commend Mr Zawar Shah, Secretary of Rabitah Community Services, for his tireless work in the lead up to and on the day as Master of Ceremony.

Mr Mohammed Ali, President Rabitah Community Services thanked all at the end of the function. Mr Ali especially thanked the Premier for attending the evening until the end despite a long day of work. He wished the Premier a successful tenure and ensured support from Rabitah in all his efforts based in promoting multiculturalism in Australia.

The memorable evening ended up with a memorable sumptuous dinner and a sincere wish by all attendees that Rabitah keeps its journey continued and progresses further making real "difference" in Australia.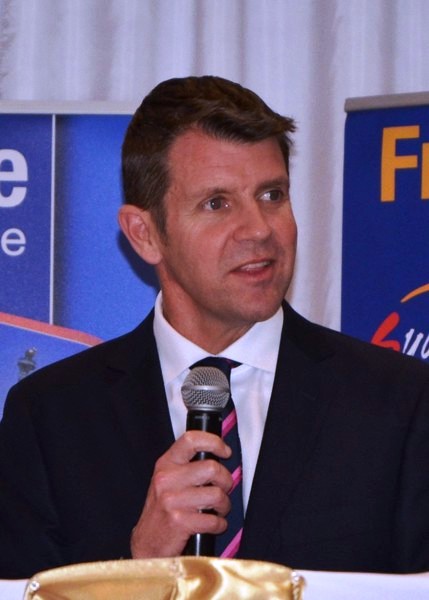 The Premier of New South Wales Honourable Mike Baird MP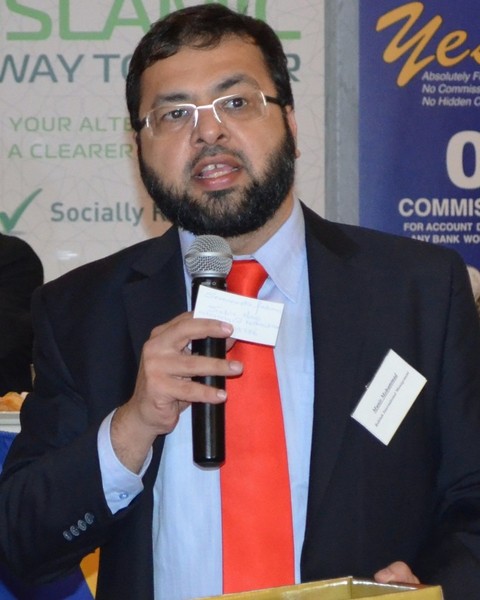 Mr Munir Mohammed, Managing Editor Rabitah Magazine, CEO Sydney Forex Pty Ltd
Federal Member of Parliament Hon.Ed Husic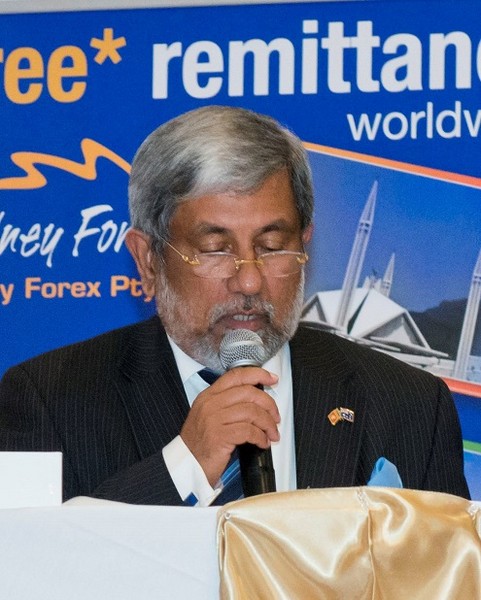 H.E. Admiral (rtd) ThisaraSamarasinghe, High Commissioner of Sri Lanka
Syed Zawar Hussain Shah (MC)
Mr Mohammed Ali, President Rabitah Community Services