Sada-e-Watan Sydney ™
sadaewatan@gmail.com
Premier Dominic Perrottet, MP
NSW Premier Iftar Dinner 2022 at the Commbank Stadium Parramatta Sydney
(Coverage by: Syed Zafar Hussain, Editor-in-Chief Sada-e-Watan Sydney)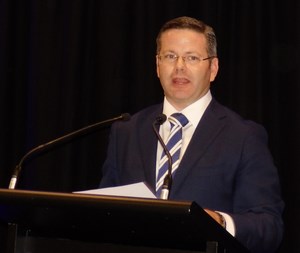 Minister Hon. Mark Coure, MP
On Tuesday, 12th April 2022, New South Wales Premier Dominic Perrottet has hosted an Iftar dinner for those in the NSW Muslim community observing the Islamic holy month of Ramadan. The event was held at the Commbank Stadium Parramatta Sydney and attended by Minister for Corrections Hon. Dr (Geoff) Geoffrey LEE, Consul General of Pakistan Muhammad Ashraf, Members of Parliament, Political Leaders, Diplomats, Muslim Imams and community leaders, as well as religious leaders from other faiths.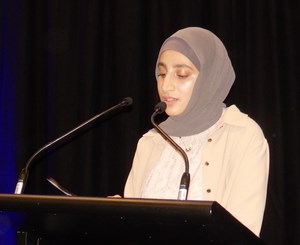 MC; Fatema Mohammed Ali
MS Fatema Mohammed Ali was Master of Ceremonies. An official proceeding starts with the Quran Recitation by Sheikh Mohamed Harby. On behalf of the Premier, Minister for Multiculturalism Hon. Mark Coure MP welcomes guests and said;
"This event was about coming together in the spirit of Ramadan, to reflect and focus on what is most important," Minister Mark Coure said.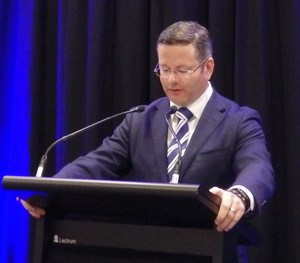 The Hon. Mark Coure
"It was also an opportunity for me to thank the Muslim community here in NSW for their invaluable contributions to our state, especially following the recent floods and the pandemic. So to all Muslims in NSW, I say Ramadan Mubarak."
Minister Hon. Mark Coure, MP
The Hon. Mark Coure said NSW would not be the success it is today without the work and generosity of many Muslim organisations.
"The selflessness of these organisations has gone a long way to helping us during some of our most difficult times.
"I want to thank each of these groups for their compassion, charity and dedication to making NSW a great place to live, work and visit."
President of the Australian National Imams Council Sheikh Shadi Alsuleiman, said events such as these are important to bringing everyone together.
"NSW is one of the few places in the world that truly practises multiculturalism and respects the diversity of faiths," he said.
"I thank the NSW Government for coming together with Muslim communities at this special time."
The NSW Government recently awarded $250,000 to Canterbury-Bankstown Council to support its Ramadan Nights Lakemba festival, which is the largest celebration of Ramadan in Australia.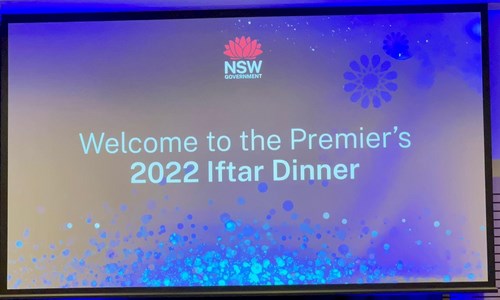 Mr Ali Murtaza and Minister Hon. Mark Coure, MP
Hon. Shaoquett Moselmane and Mr Iftikhar Rana of PABC
Mr Parvez Khan, Maryam Zahid and Syed Zafar Hussain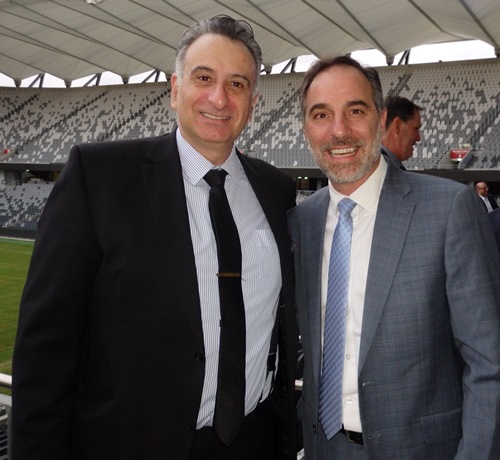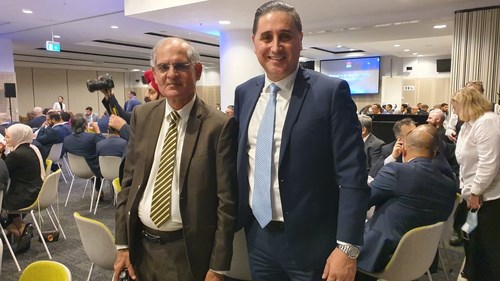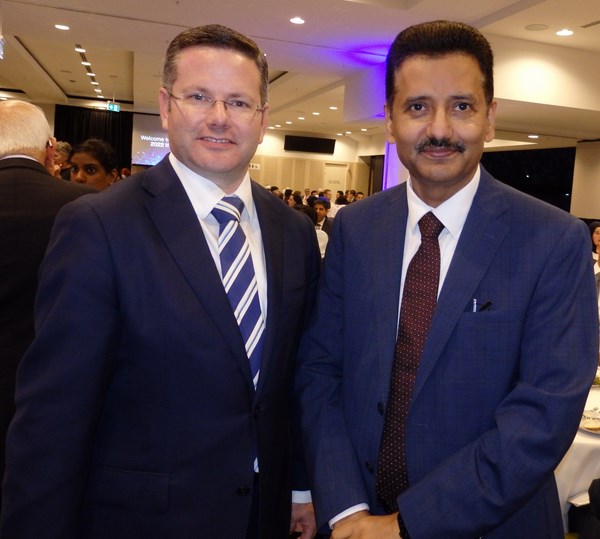 Minister Hon. Mark Coure and Consul General of Pakistan Muhammad Ashraf
Dr. Sheikh Salim Alwan, Hon. Mark Coure and Dr G.K (HARI) Harinath
Syed Zafar Hussain, Hon. Shaoquett Moselmane MP and Sheikh Bilal Homaysi
Barrister Bilal Rauf, Dr Ali Sarfraz and Dr Ijaz Rao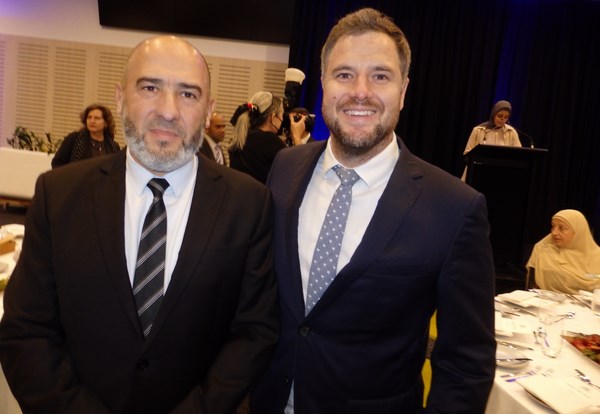 President AFIC Dr Rateb Jnied with one Guest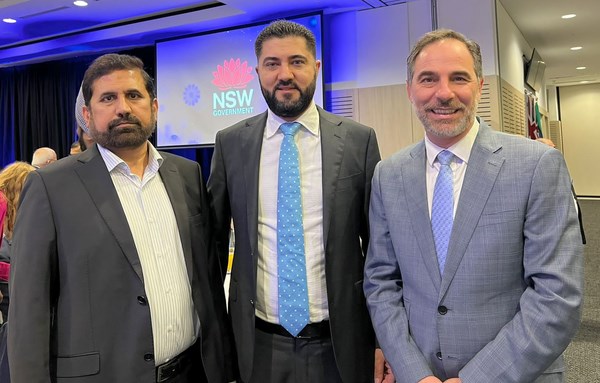 Mr Baqar Raza, Mr Ali Murtaza and Hon. Jihad Dib, MP
Syed Zafar Hussain of Sada- e- Watan, Mr Oz Guney and Mr Yuksel Cifci
Mr Zulfiqar Ali, Raja Taseer, Mr. Farhat Jaffri and Dr Khurram Kayani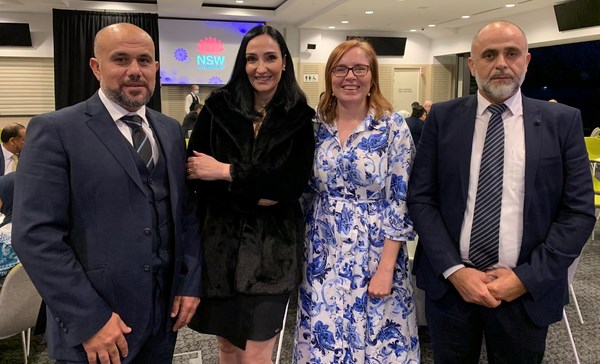 Dr G.K (HARI) Harinath OAM and Dr. Sheikh Salim Alwan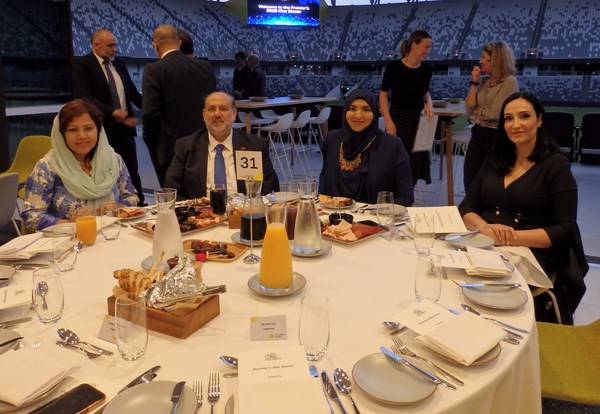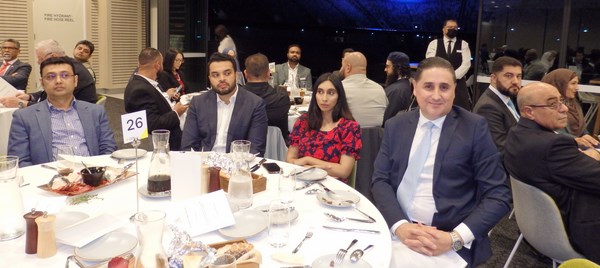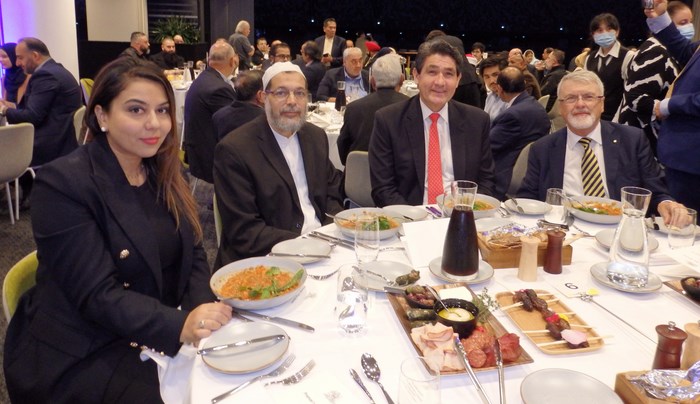 Mr. Basim Al-Ansari and Dr. Sheikh Salim Alwan of Darulfatwa Australia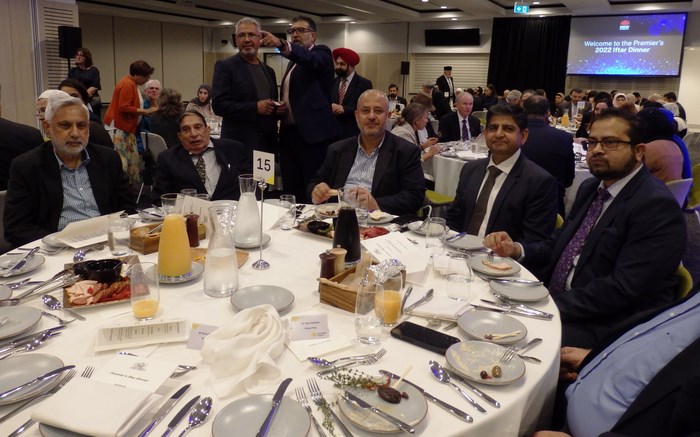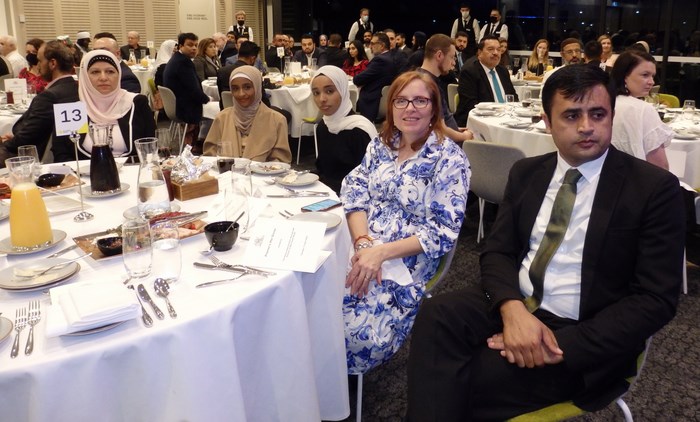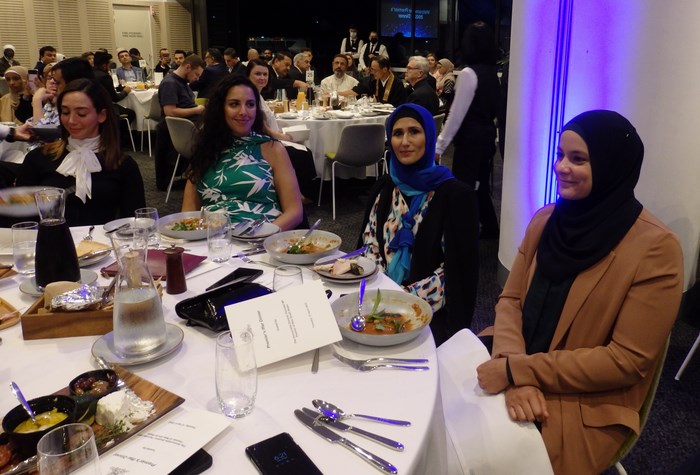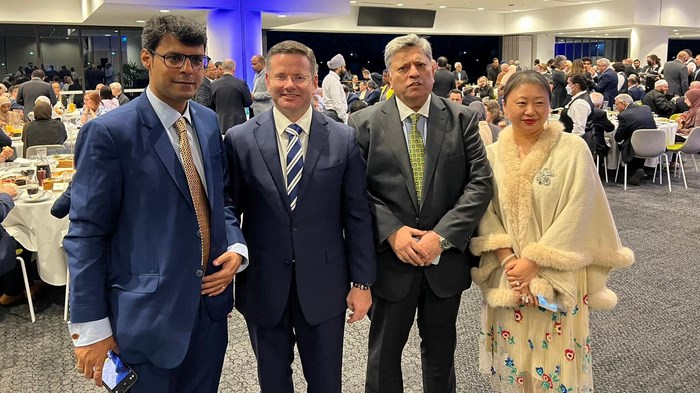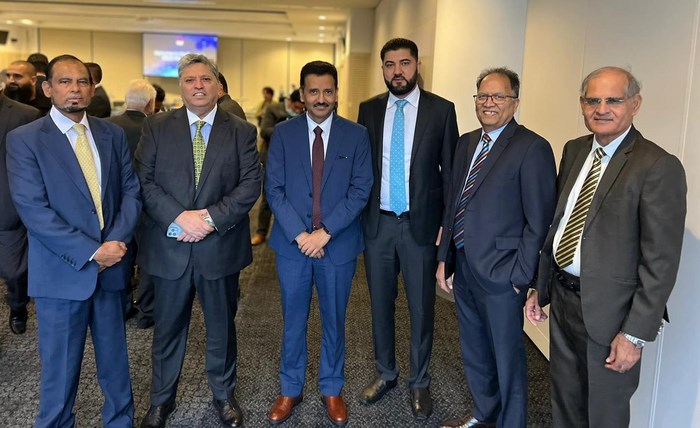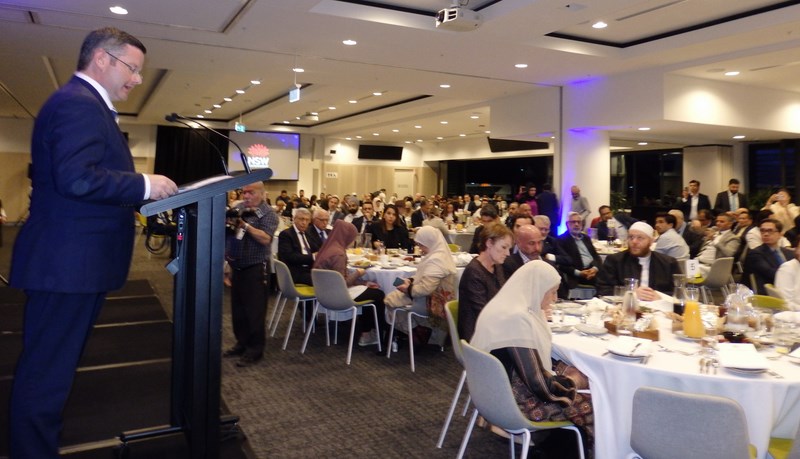 Minister for Multiculturalism Hon. Mark Coure MP speaking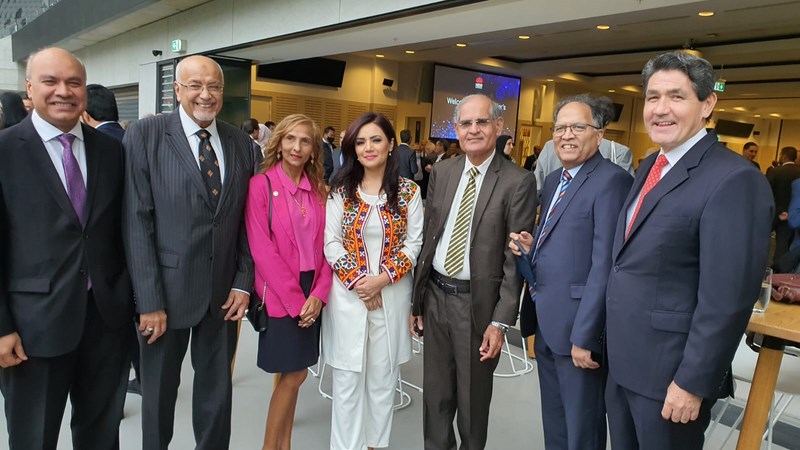 Ali Murtaza, Zain Sheriff, S. Zafar Hussain, Minister Hon. Dr Geoffrey LEE and Parvez Khan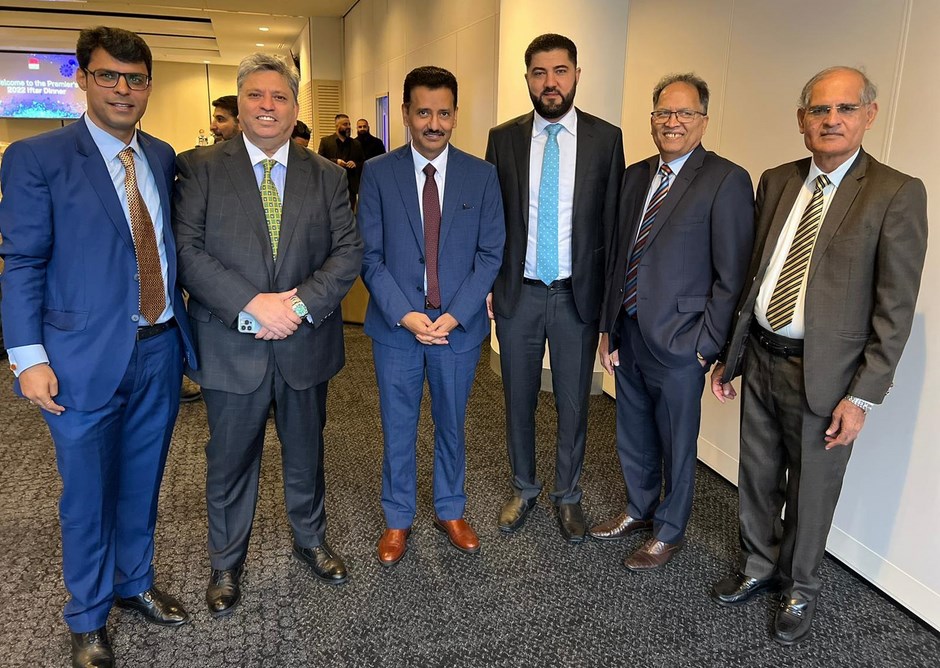 Raja Taseer, Dr Khurram Kayani, CG Pakistan Muhammad Ashraf, Ali Murtaza, Parvez Khan and S. Zafar Hussain
Minister for Multiculturalism Hon. Mark Coure MP speaking at the Premier NSW Iftar 2022