Sada-e-Watan Sydney ™
sadaewatan@gmail.com

PAKISTAN'S PARTICIPATION IN THE INTERNATIONAL SOURCING EXPO AUSTRALIA
(14-16 NOVEMBER 2017)
Consul General Abdul Majid Yousfani & Asadullah Jatoi, Trade Development Officer
Pakistan participated in the 4th edition of International Sourcing Expo Australia (ISEA) which was held in Sydney at the International Convention Centre (ICC) from 14 to 16 November 2017, in
which the Trade Development Authority (TDAP – counterpart of AUSTRADE) sponsored twenty-one (21) Pakistani companies to exhibit their products at the show out of which five companies occupied two booths each.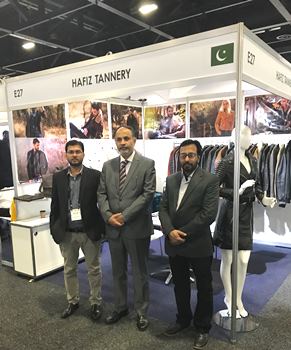 Pakistani companies that participated in ISEA specialised in Bedlinen, Towels, Garments, Footwear and Leather Products. Pakistani giants like, Kohinoor Mills, Feroze 1888, Shafi shoes and others also exhibited in the show.
The Consul General of Pakistan in Sydney, Mr. Abdul Majid Yousfani, visited the show to meet with the Pakistani Exhibitors and other exhibitors present at the show. A Networking dinner was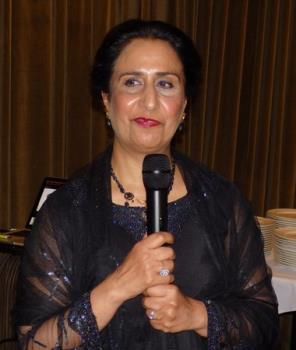 H.E. Naela Chohan
also hosted in the honour of the visiting delegation which was also attended by various Australian Businesses and the Chief Guest, Her Excellency Naela Chohan, the High Commissioner for Pakistan.
The Pakistani participating companies expressed their interest in increasing bilateral trade the two countries and recommended continued engagement and enhancement in the trade fairs and delegations.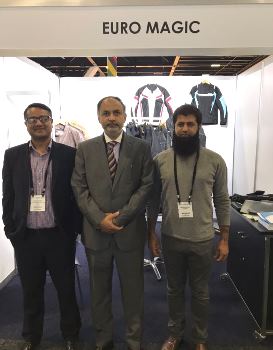 On the whole, most of the Pakistani exhibitors expressed their satisfaction on the results achieved during the exhibition and the level of facilitation provided by Consulate General of Pakistan
Sydney (CGPS) and Trade Development Authority of Pakistan.