Sada-e-Watan Sydney ™
sadaewatan@gmail.com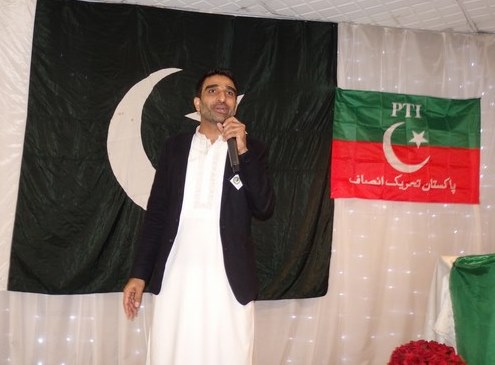 Mr. Irfan Bhatti, President PTI
Pakistan Tehreek-e-Insaf NSW Australia organised JASHNE Azadi event in Sydney
(Report to Sada-e-Watan by Shahzaib Hassan Warraich, Information Secretary PTI)
On Sunday, 14th August 2016, PTI Australia NSW organised Jashn-e-Azadi event to celebrate Pakistan Day which was attended large number of Pakistanis living in Sydney and surrounding areas with their Families.
Joint Secretary, Mr Sarim Asif began the program with the recitation of verses from The Holy Quran. This was followed by a kid's performance of the National Anthems of Pakistan and Australia in a unique and beautiful way.
MC Mehmuna Habib
The MC, Mrs Mehmuna Habib highlighted the contributions of Late Mr Abdul Sattar Edhi and all attendees made Dua for Abdul Sattar Edhi & Quetta Victims where at least 70 people were killed in a brutal attack.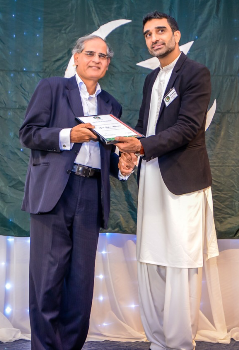 Zafar Hussain receiving award
A video message was played to highlighting the Azadi struggle and how hard-worn victory was achieved. This was followed by an inspirational and enlightening Independence Day speech by two young Pakistani's Mubeen Khan and Yousaf Bassam. Mr Shahid Javed performed on Milli Naghma – Dil Pakistan.
President, Mr Irfan Bhatti in his speech spoke about the sacrifices our previous generations had to give for the cause of Pakistan and emphasised the need to continue the struggle for the greater good of Pakistan. He highlighted the key achievements of PTI NSW under his leadership and explained the process for PTI membership to the guests. He requested all Pakistanis to come forward and join hands with Chairman Imran Khan to build a better and progressive Pakistan. He thanked all the members, volunteers and sponsors of PTI NSW Australia for their support and participation for this event and through the tenure.
Mr Ghulam Jillani facilitated the Quiz session "How well do you know Pakistan?" Kids actively participated in this activity and prizes were awarded for the right answers.Mr Saqlain Shah amused the guests with a wonderful flute performance on Folk songs. General Secretary, Fahad Nisar highlighted social media activities of PTI and thanked Mr Irfan Bhatti for leading the chapter in an exemplary manner and motivating more members of the Pakistani community to be a part of PTI NSW.
Miss Sophee Smiles, an Australian travel blogger was the guest speaker for the event. She shared some of her unforgettable memories from her recent travel to Pakistan. In her speech, she acknowledged that she was astonished by not only the beautiful landscape the country had to offer but the unconditional hospitality from locals and support from KPK government.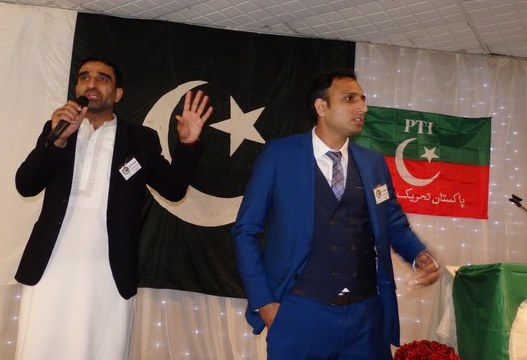 In this event, PTI NSW Australia for the first time launched an initiative to recognise high achievers and contributors of the Australian Pakistani community in NSW. Mr Irfan Bhatti presented awards to High achievers who have excelled in the areas of Education, Sports, Arts, Politics, Community work and others.
Information Secretary, Mr Shahzaib Warraich greeted all guests and encouraged attendees to actively participate with their friends and families in PTI Australia NSW events. A Bat signed by Chairman Imran Khan was auctioned on the day. The event had multiple activities including face painting and entertainers for the kids. Hejaz Financial Services (event Sponsor) held a lucky draw and awarded Westfield cards to the winners. Lunch was served by Himalaya Pakistani Restaurant.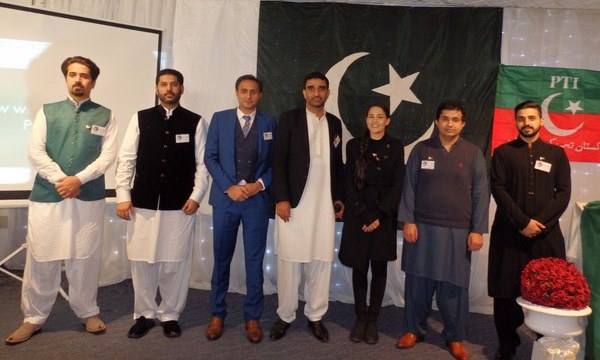 PTI NSW Australia would like to thank all our event team members specially Mrs Mehmuna Habib, Mr Omer Jamal, Mr Adnan Rashid, Mr & Mrs Ghulam Jillani, Mr Hammad Khan, Mr Murtaza Hamid, Mrs Maha Khan, Mr Taraiz Khan, Mr Umair Harral, Mr Khurram Shah and Mr Abbas Naqvi.
Mr Irfan Bhatti also thanked all sponsors (Hejaz Financial services, Eagle Eyes Group, Qarataba Homes, Best Forex, Westpac, ISES Parramatta, Silver Smash) and Media Partners (Jadoo, Hum Watan, Pakistan Today, Sada-e-Watan and Dosti Radio) for making the event a success.