Sada-e-Watan Sydney ™
Sadaewatan@gmail.com
Urdu International Australia held a Universal Urdu Mushaira in Sydney
Urdu International Australia held its first International Urdu Mushaira on Saturday 20 September 2014 at the main Auditorium of Bihai Centre in Silverwater (Sydney). Renowned Urdu poets Mr Ashfaq Hussain (Canada), Dr Sabahat Asim Wasti (UAE) and Dr Shahida Shaheen (Pakistan) participated as overseas guest poets. Mr Mujahid Barelvi, a famous journalist and TV presenter from Pakistan also attended the event.
This popular literary event was attended by over 300 guests and patrons. Mr Abdul Aziz Uqaili, Consul General of Pakistan, Mr Shifaat Ahmed Kaleem, Consul of Pak Consulate Sydney, Mr Ejaz Ahmad, Former Consul General of Pakistan and Mr Pervez Butter, prominent Sydney Barrister & number of other dignitaries and community leaders were present.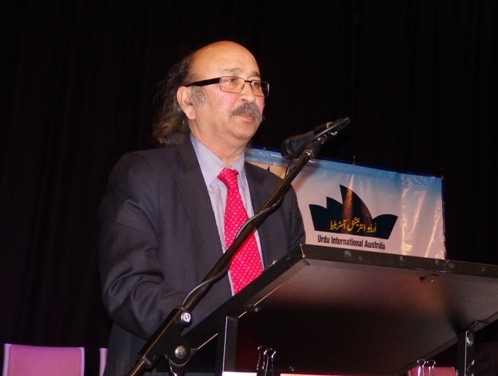 Ashraf Shad
Award Winning novelist, poet, writer and journalist Mr Ashraf Shad was the Master of the Ceremony. Readers may be aware that Mr Ashraf Shad is the Coordinator of Urdu International Australia.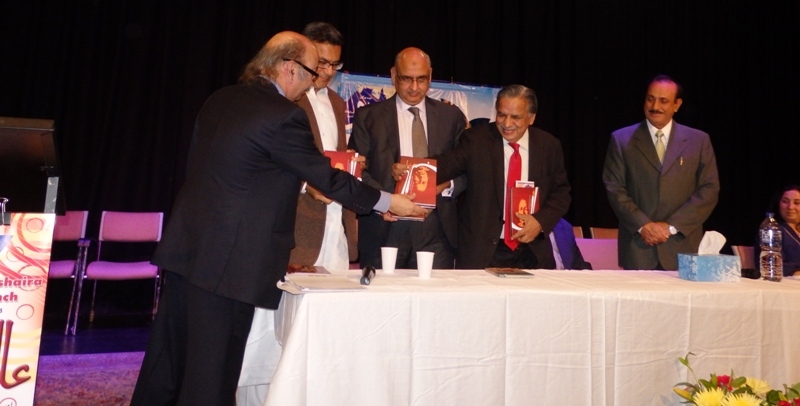 The program was held in two sessions. The first session was dedicated to famous Pakistani Urdu poet and human rights activist Mr Habib Jalib. The session was chaired by Dr Asim Wasti. Mr Mujahid Barelvi paid tribute to Late Habib Jalib on his struggle against the military dictatorship in Pakistan through his powerful poetry. He recited his poems in huge gatherings, raised voice against military rulers and advocated for the rights of poor people.
Mr Mujahid Barelvi
Mr Barelvi has written a book on Jalib's life, poetry and struggle, titled "Jalib – Jalib" and read a chapter from this book. It was very moving and was greatly applauded by the audience. The book was formally launched by Mr Abdul Aziz Uqaili, Consul General of Pakistan.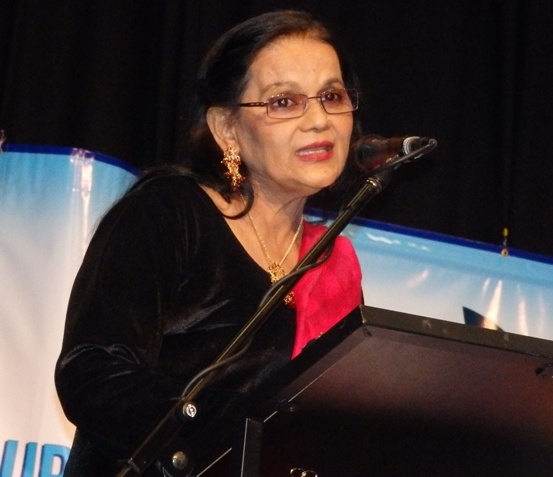 Dr Kaniz Fatima Shad
The second session was dedicated to poetry recital (Mushaira) and was chaired by renowned Urdu poet from Canada Mr Ashfaq Hussain. Local poets who recited their poetry included Mr Tariq Mirza, Mrs Farida Lakhany, Mr Farogh Zaidi, Mrs Yasmin Zaidi, Mr Muhammad Ali Bukhari, Mr Ali Khawar,Mr Raza Kirmani, Mr. Javed Nazar,Mr Shuja Atif, Mr Nasim Haider, Dr Kaniz Fatima Shad, Mrs Farhat Iqbal. Mrs Huma Mirza, Mr Arshad Saeed, Mrs Kaniz Fatima Kiran, Mr Arif Sadiq, Mr Ashraf Shad and Janab Om Krishan Rahat. Dr Shabbir Haider is currently overseas and was missed at the Mushaira.
CG Abdul Aziz and Guest Poet Dr. Shahida Shaheen
Dr Shahida Shaheen is a medical practitioner from Peshawar (Pakistan) and writes her poetry in Urdu and Pashto. She recited beautiful Gazals and also recited a poem in Pashto that was liked by the audience.
Dr Sabahat Asim Wasti
Dr Sabahat Asim Wasti is also a medical practitioner from England, currently based in UAE. DR Wasti has a unique style of poetry particularly in Urdu Ghazal.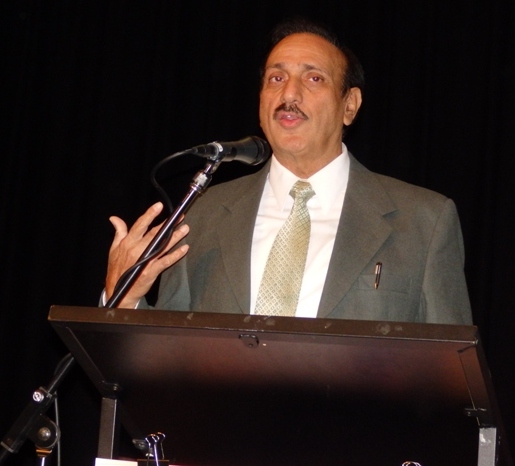 Ashfaq Hussain
The audience enjoyed his poetry. Mr Ashfaq Hussain is a famous Urdu poet and writer from Canada. He has a distinguished style in Urdu Nazam (poem) as well as in Ghazal. He is author of 10 books that include his poetry collections and other literary books. He is also famous for his work on renowned Urdu poets Mr Faiz Ahmad Faiz and Mr Ahmad Faraz. His poetry was enjoyed by the audience.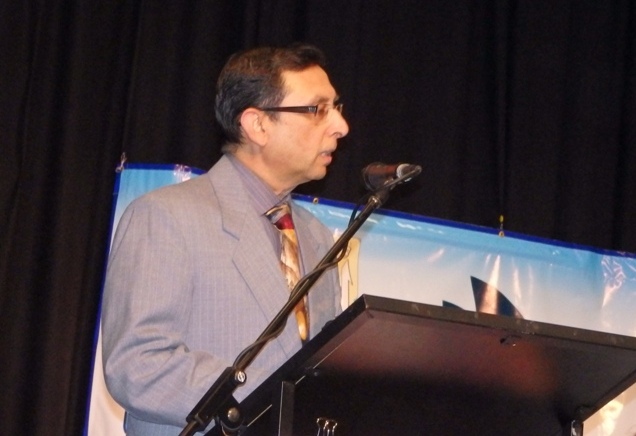 Rehan Alavi, Producer SBS Urdu programme
This beautiful event concluded at mid-night with a big thanks to guests, patrons and sponsors. Special thanks to our media partners SBS Radio and Sada-e- Watan Sydney. UIA is planning to hold a much bigger and better poetry recital (Mushaira) next year.
****************************************************************************
Local poets who recited their poetry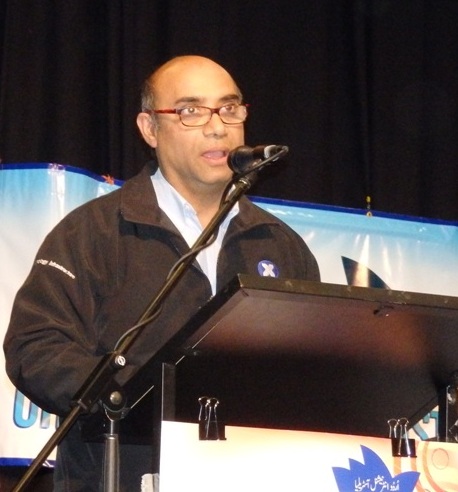 Tariq Mirza Farogh Zaidi
Mrs Yasmin Zaidi Mr Shuja Atif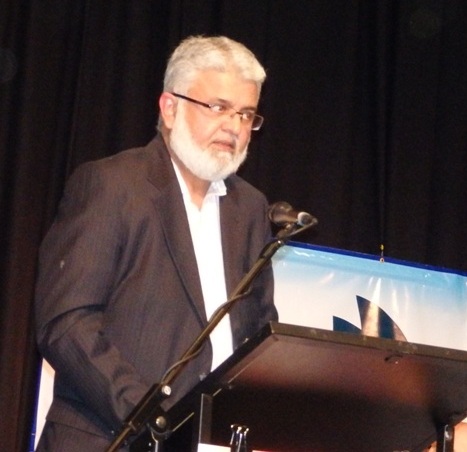 Mrs Farida Lakhany Athar Khan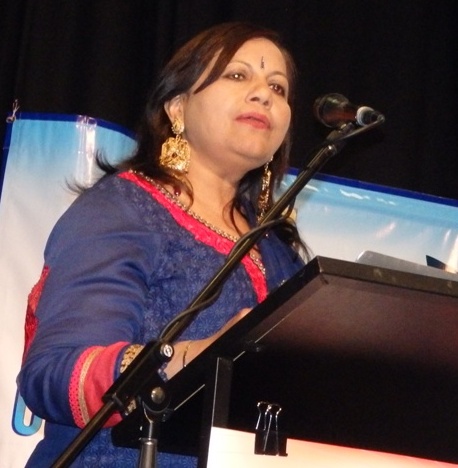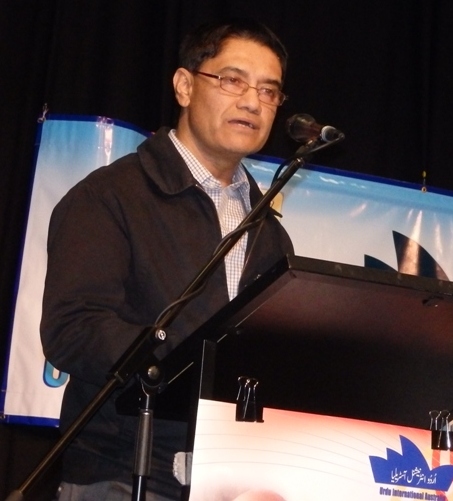 Mrs. Rekha Rajvanshi Syed Nasim Haider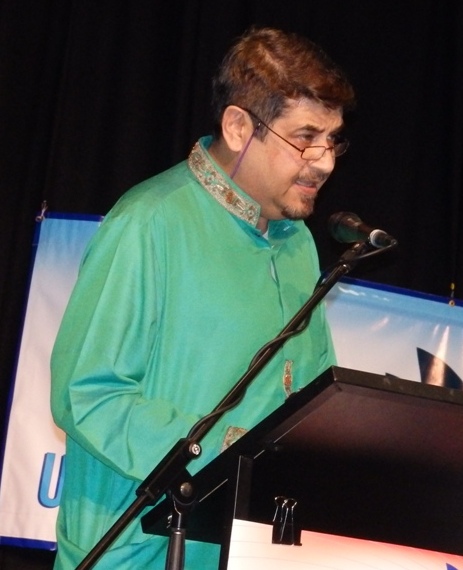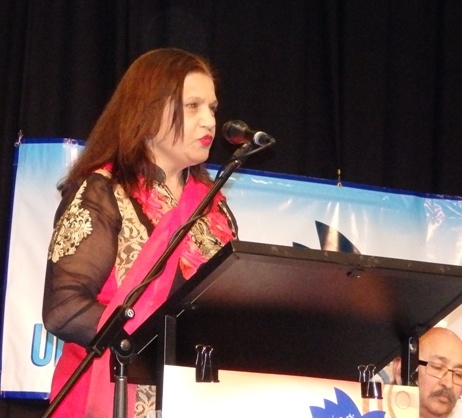 Mr Ali Khawar Mrs Farhat Iqbal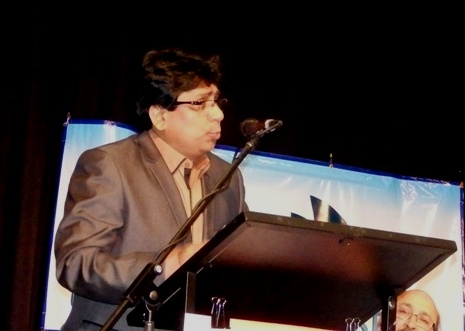 Huma Mirza Arshad Saeed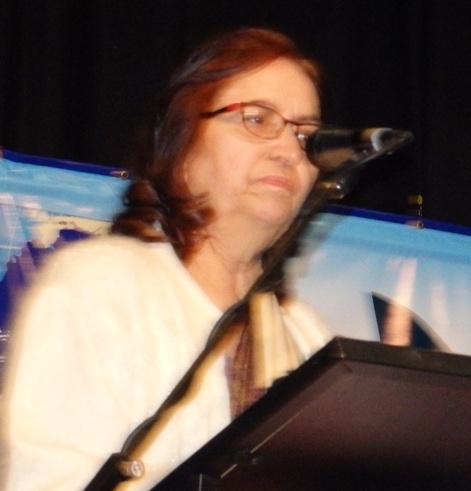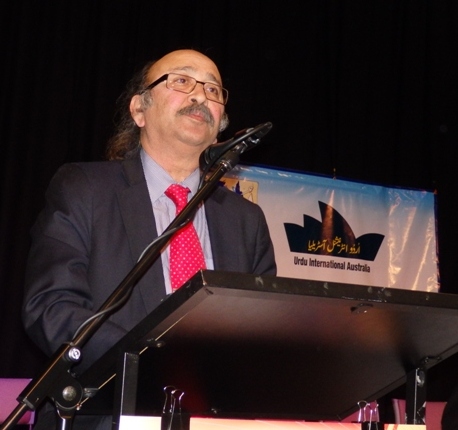 Kaniz Fatima Kiran Ashraf Shad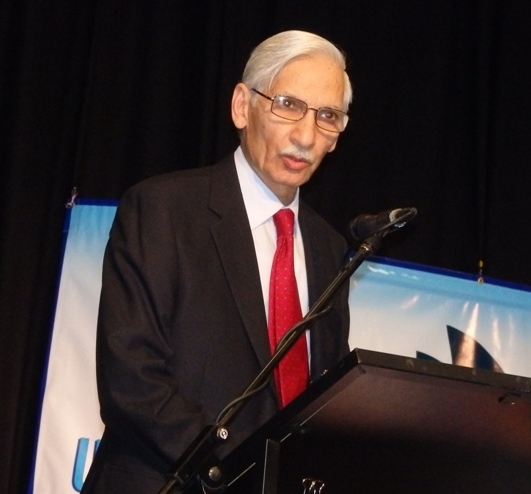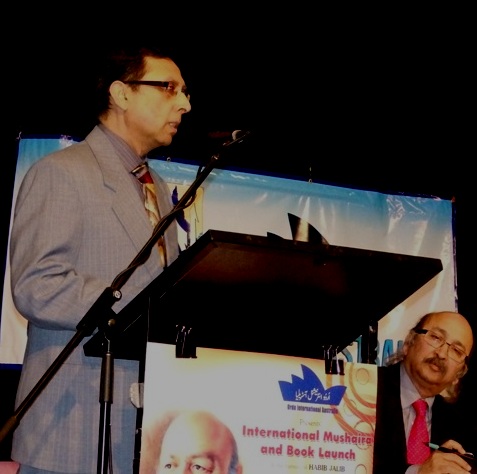 Arif Sadiq Rehan Alavi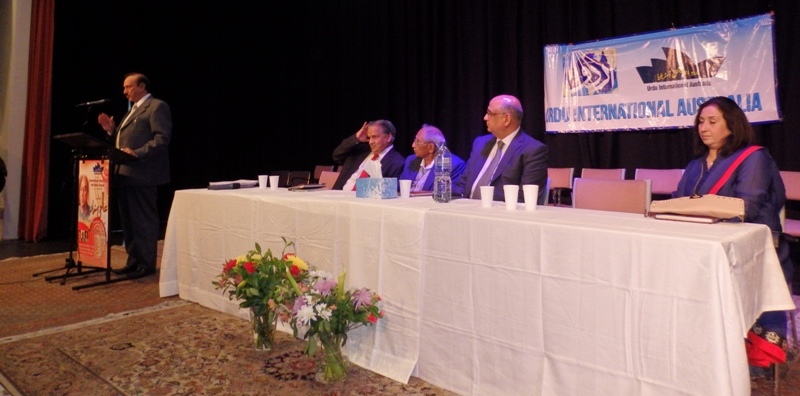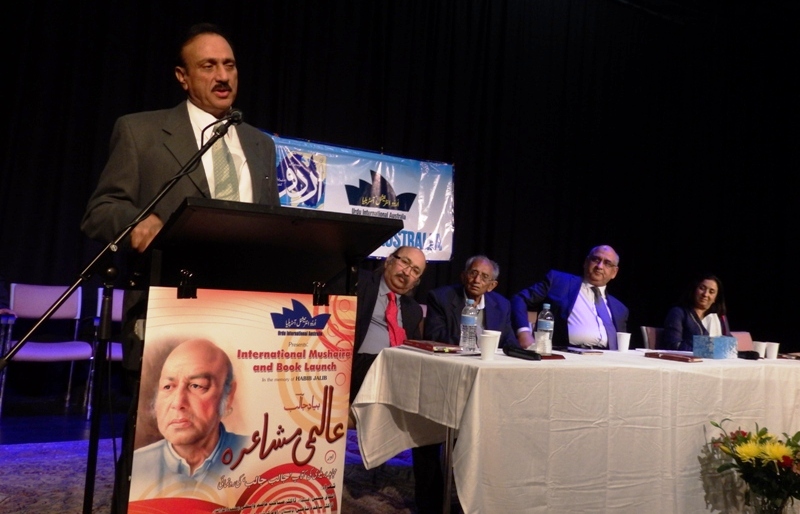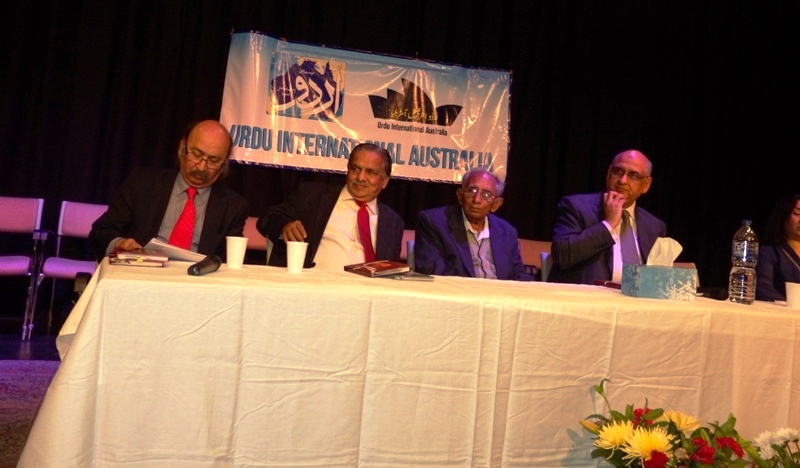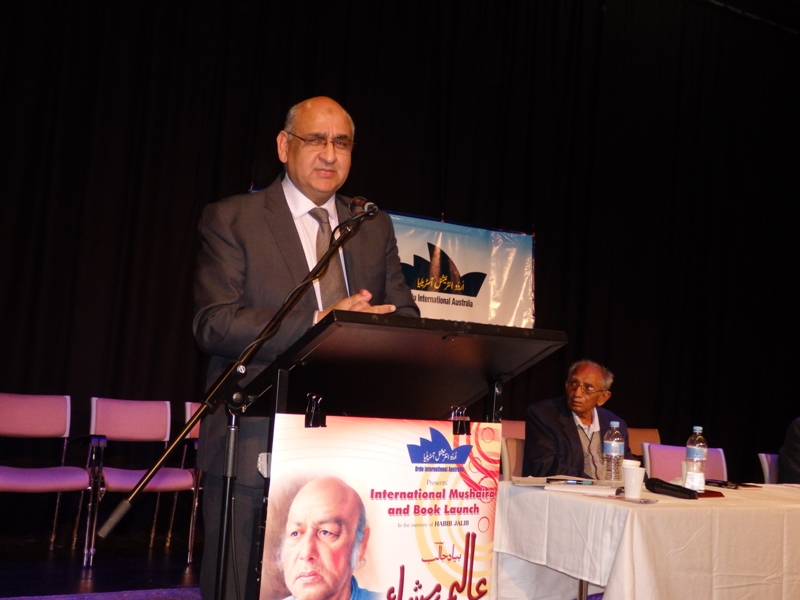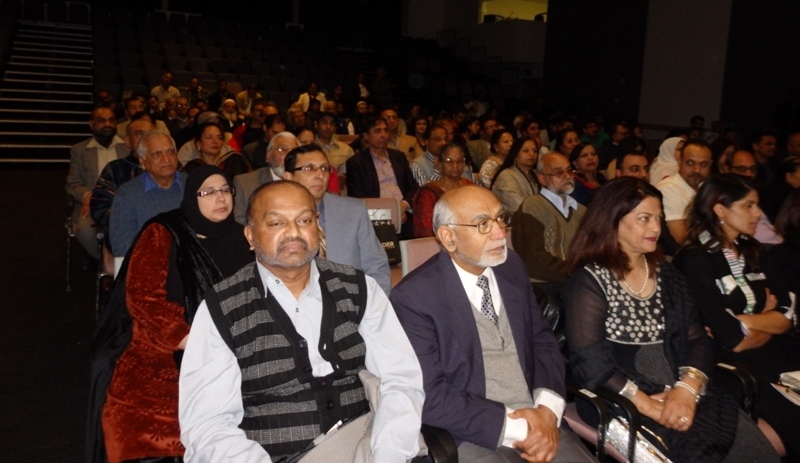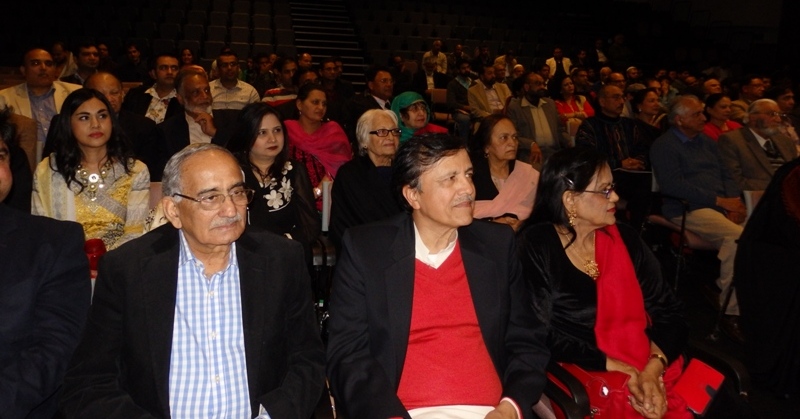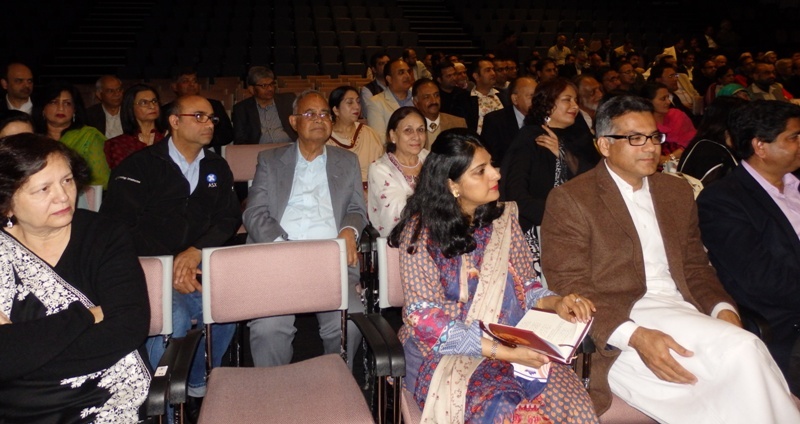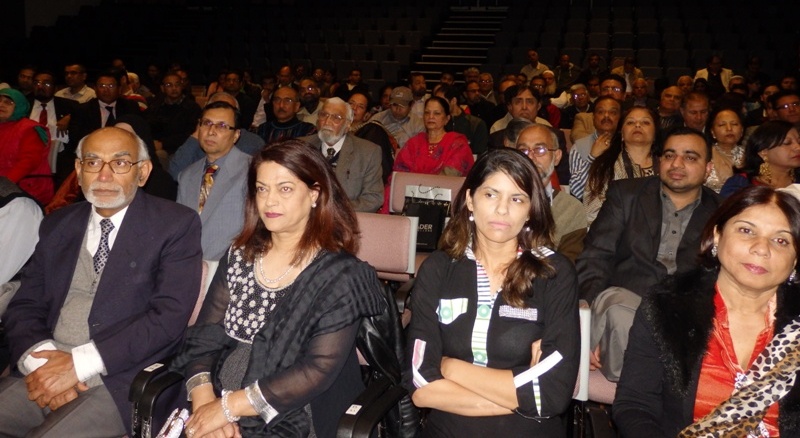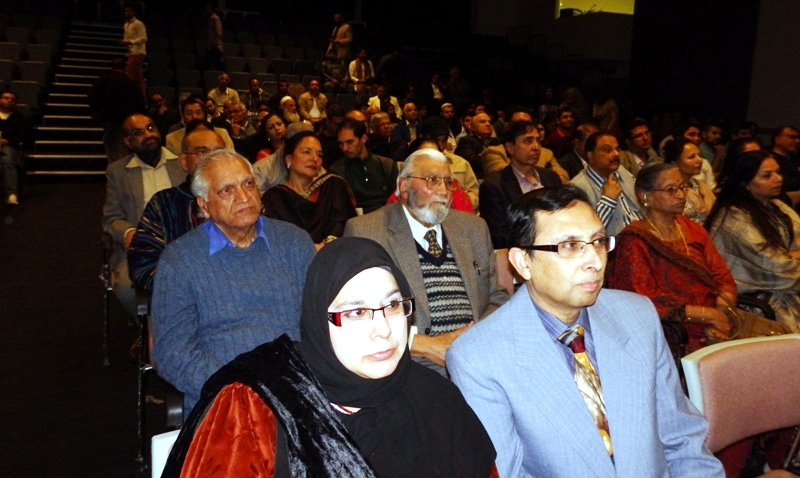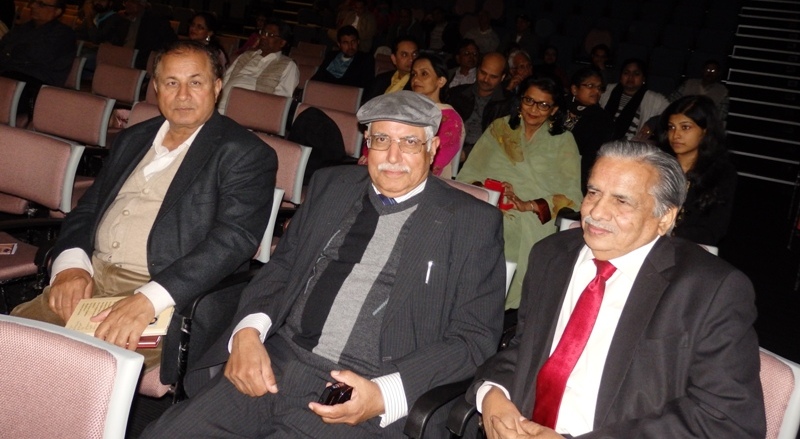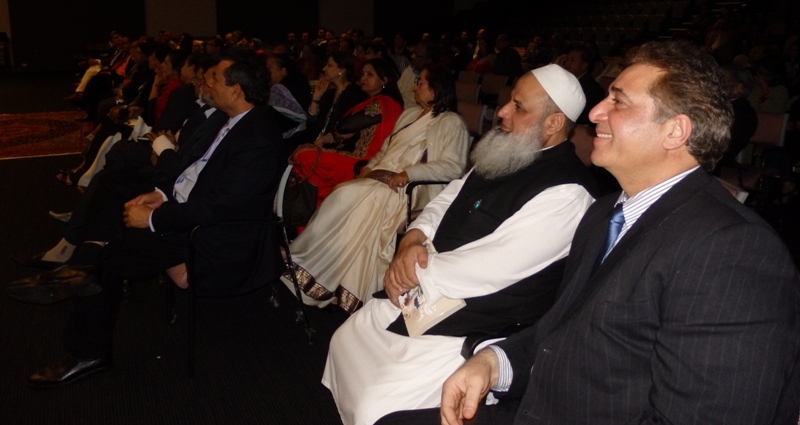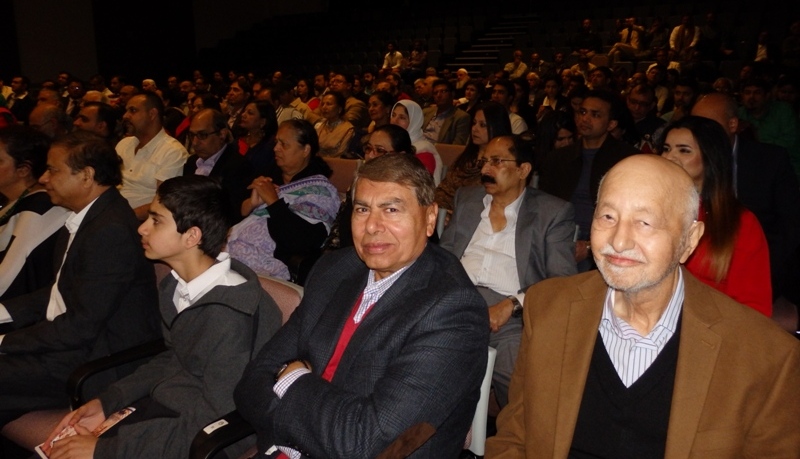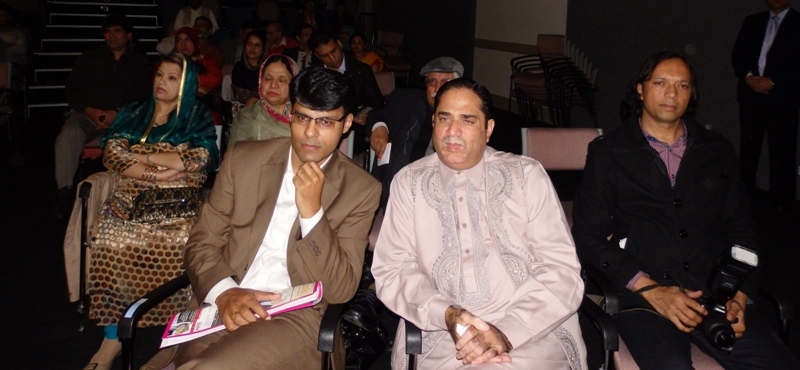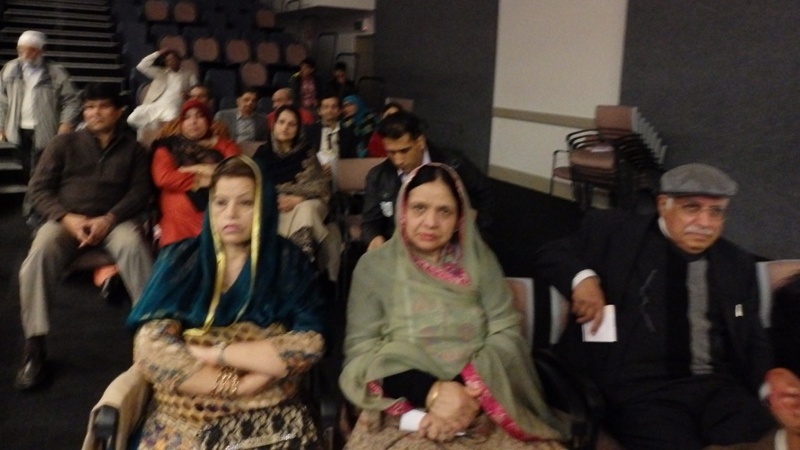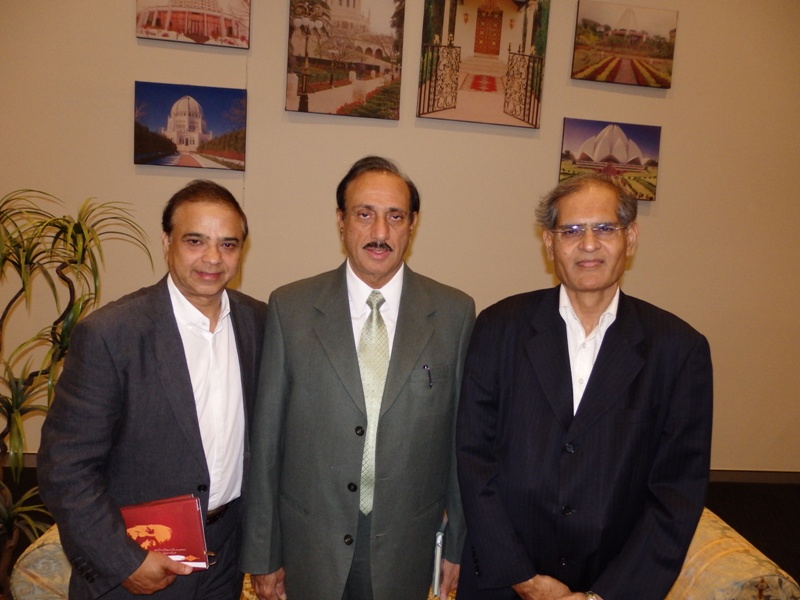 Dr. Sayeed Khan, Ashfaq Hussain of Canada and S. Zafar Hussain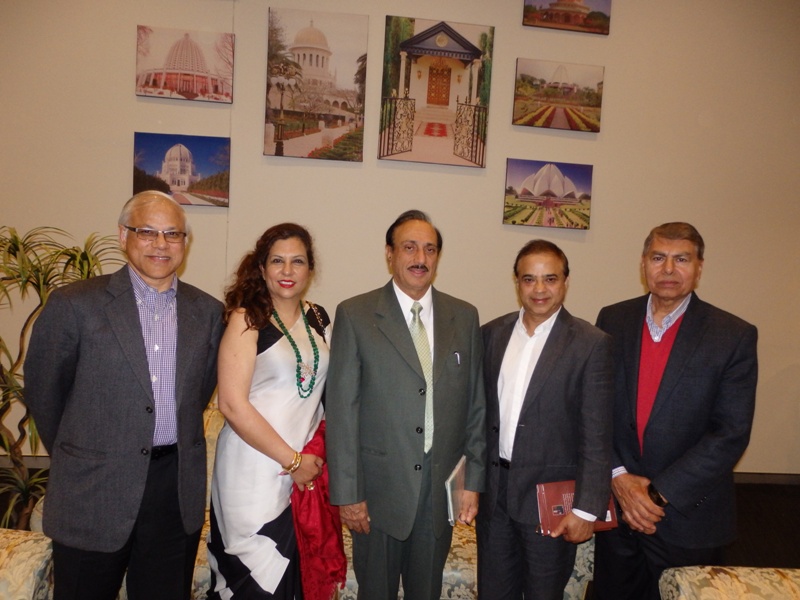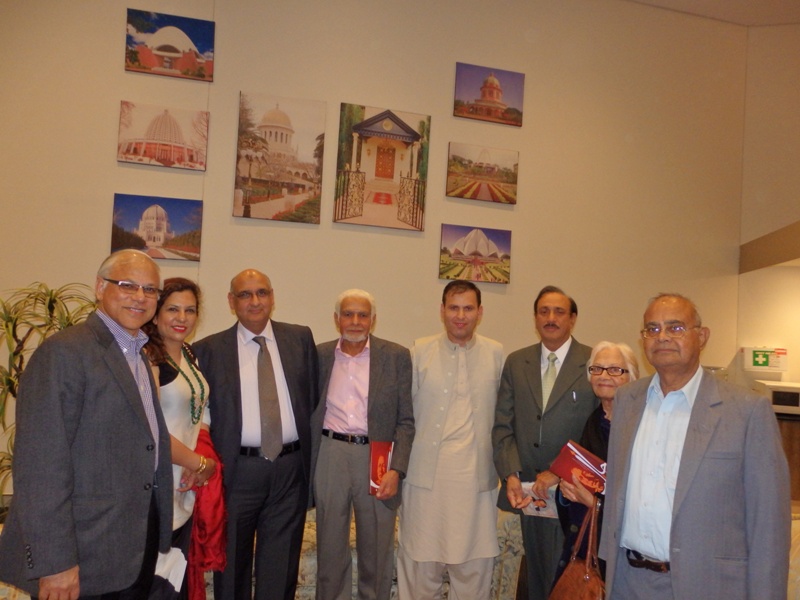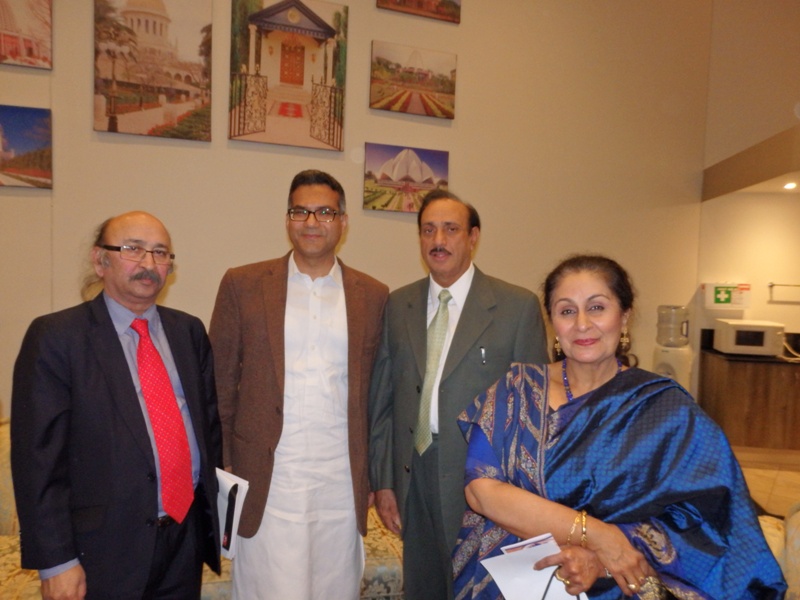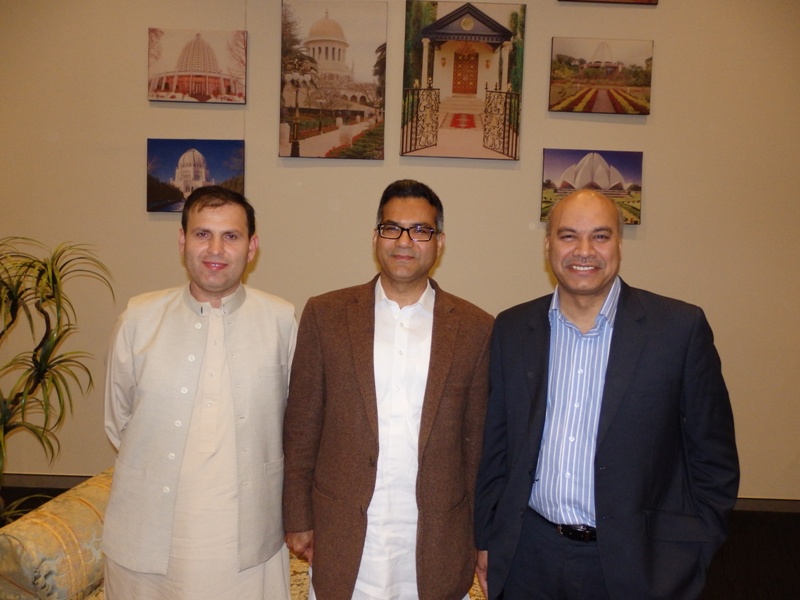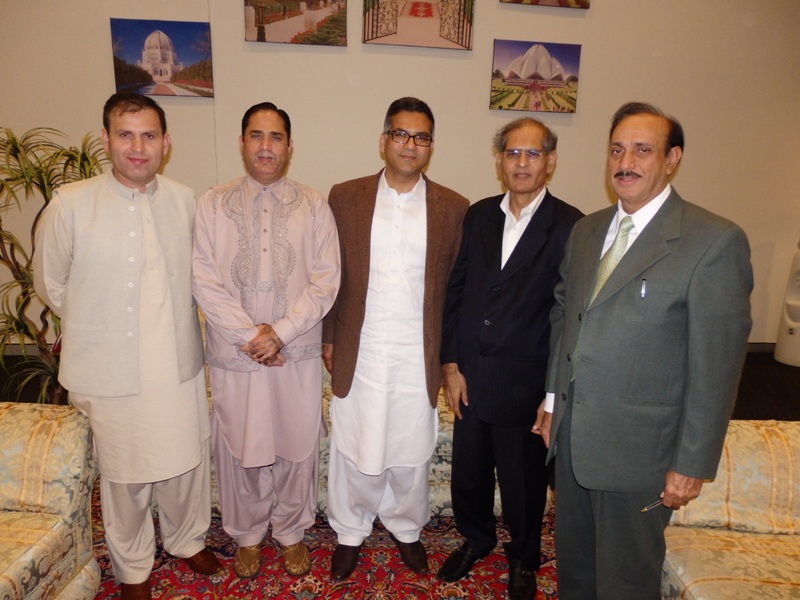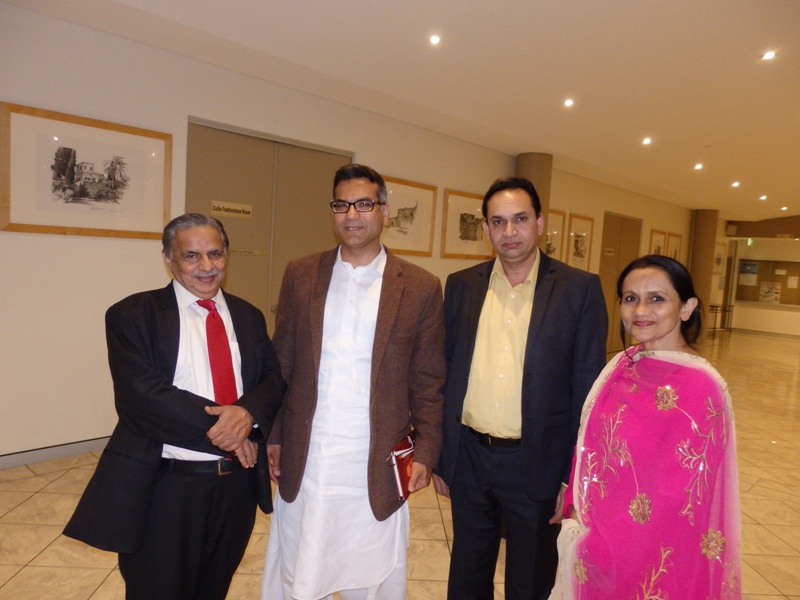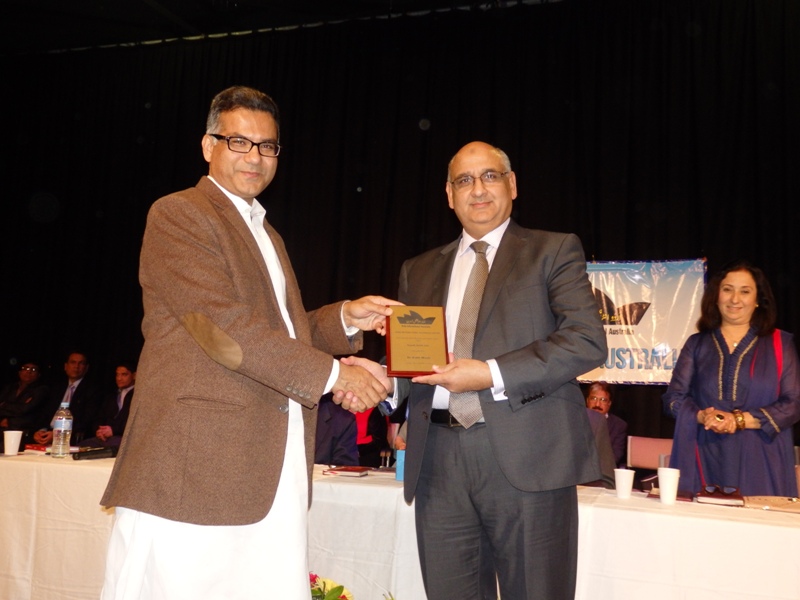 Dr Sabahat Asim Wasti (UAE) receiving Urdu International Award from Mr. Uqaili
CG Abdul Mr.Aziz Uqaili presenting Urdu International Award to Mujahid Barelvi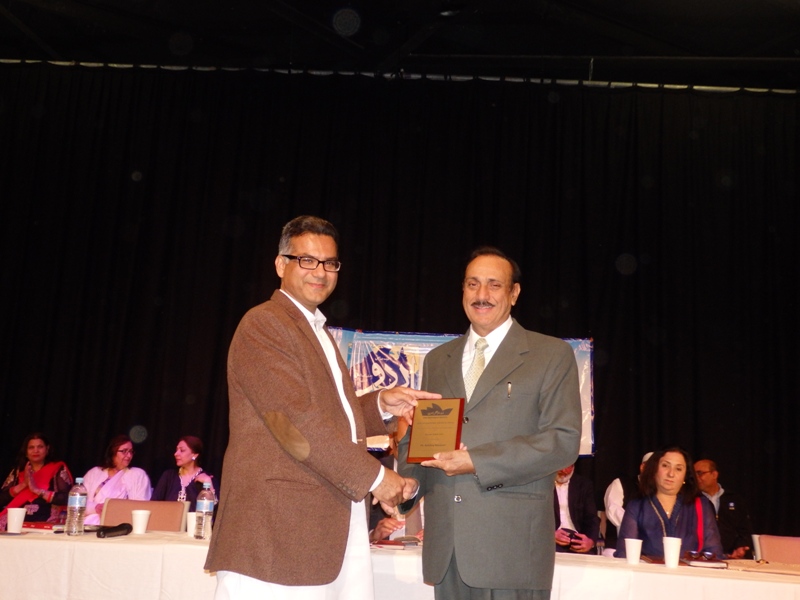 Consul General Abdul Aziz Uqaili presenting Award to Ashfaq Hussain of Canada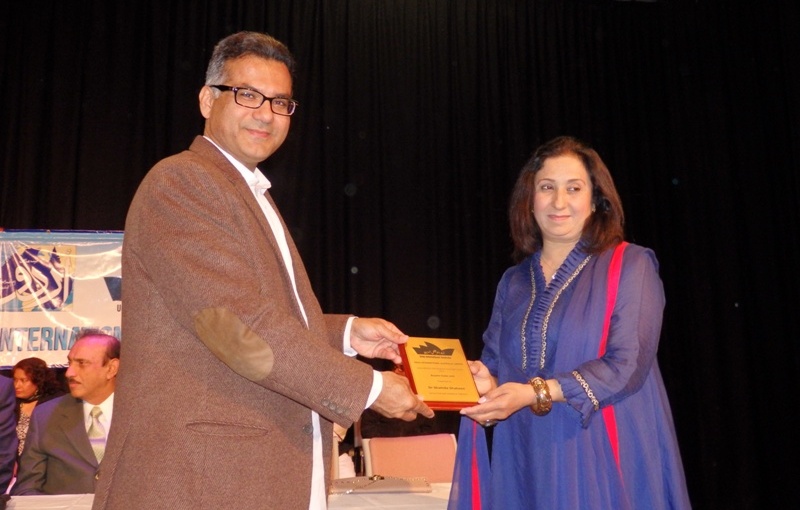 Dr Shahida Shaheen recieving Urdu International Award from CG Mr. Uqaili