Sada-e-Watan Sydney ™
sadaewatan@gmail.com

TDC hosted Fundraising Dinner in Sydney for Construction of Hospital in Sahiwal Pakistan
The Diabetes Centre (TDC) Islamabad, (a registered healthcare facility and licensed organization under Section 42 of the Companies Act 2017 of Pakistan) provides the best diabetes treatment in Pakistan. TDC has become a hallmark of diabetes prevention through its various programs.
Its unique features are manifold: The largest and the only diabetes-centric hospital in Pakistan is TDC. Moreover, its doctors are foreign-qualified and specialized in their respective fields. All diabetes-related services are available under one roof.
It has been working in Pakistan for the last 10 years to help patients with diabetes. TDC is headquartered in Islamabad whereas it has clinics and centres in G-8 Markaz Islamabad and Lahore. TDC plans to construct its centres in every city and the main town of Pakistan.
TDC Australia has its presence outside Pakistan including the UK, USA and Australia. Recently, they initiated another mega project of developing a brand new hospital in the city of Sahiwal, which is much needed there. To support this project, TDC Australia on the 1st of November 2022 organized a fundraising dinner at Grand Royale South Granville Sydney.
The program was kicked off by Fahad Hanif and Kiran Musharraf singing the national anthem, followed by the Quran recitation by Sheikh Ibrahim Karasai and a short speech on charity in the way of Allah.
Then, Dr. Asrar Khan President of TDC Australia gave a short presentation about the TDC project in Sahiwal. Later on, the distinguished guests talked about the achievements made by TDC Pakistan. These guests include Pakistani High Commissioner Zahid Hafeez Chaudhri, Shaoquett Moselmane (MP), David Shoebridge (Senator), Hon. Julia Finn (MP) Consul General of Pakistan Muhammad Ashraf, Defence Advisor of Pakistan High Commission Brig. Laique Rafiq.
Mr. Shahid Iqbal Chaudhry gave a brief speech and expressed special thanks to guests. He also acknowledged the land donations, made by Mr. Mustafa Chaudhry and Family.
The event was fully sponsored by the local business community including Aussie-ASEAN Edu, Dea Physicians, Wollongong Foot and Ankle Centre, Auburn Radiology, Oasis, Pro Green Energy, Kahlon Farms, SS Smash, Rana Petroleum, Australian Islamic College of Sydney, MA Petroleum PTY Ltd & others.
Later, as part of the Program, community auctions were organized to encourage the audience to raise more funds. Mr. Naeem ul Haq conducted the auctions and raised a decent amount of funds. The total fund raised during the event was exceed the expectation.
To educate the audience about TDC, Mr. Shafqat Ali arranged an online quiz where the audience participated in it using their mobiles in line about TDC's activities and projects. The TDC Australia management formally acknowledged all special guests.
They expressed special thanks to Mr Hussin Goss who came from Gold Coast as auctioneer and conducted a successful auction.

The shields were presented to all the VIP guests. Platinum sponsors were given certificates to acknowledge their contribution to their support.
The program was concluded with a delicious dinner, social networking, and group photos. All the volunteers were given certificates to acknowledge their efforts and services. Musical performances were also organized to entertain the audience.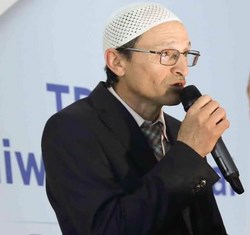 Sheikh Ibrahim (Reciting Quran)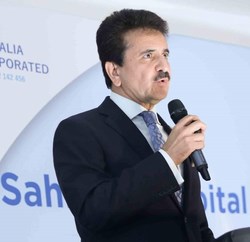 H.E. Zahid Hafeez Chaudhri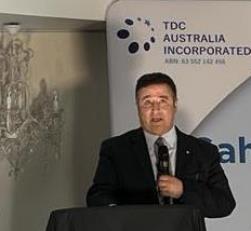 Hon. Shaoquett Moselmane, MLC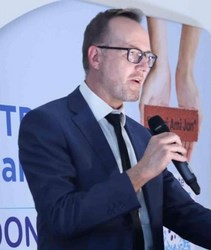 Hon. David Shoebridge (Senator)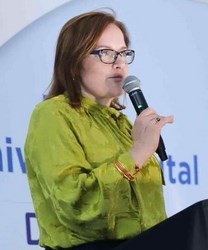 Hon. Julia Finn (MP)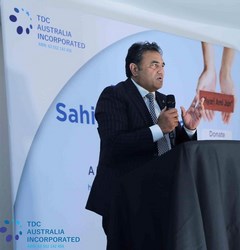 Hafiz Shahid Iqbal Chaudhry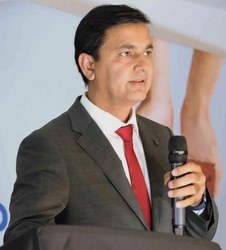 Dr. Asrar Khan, President of TDC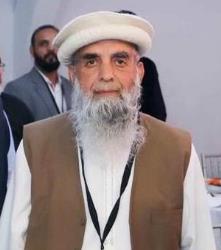 Mr. Mustafa Chaudhry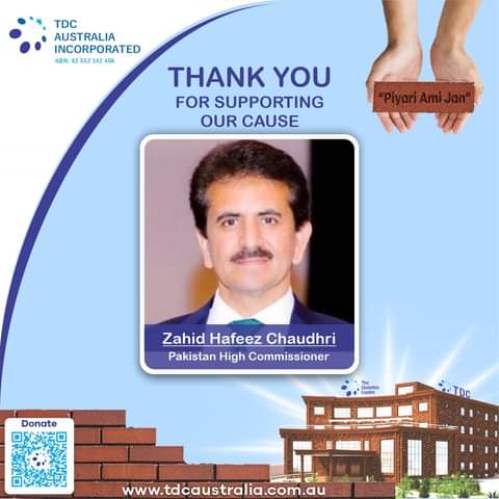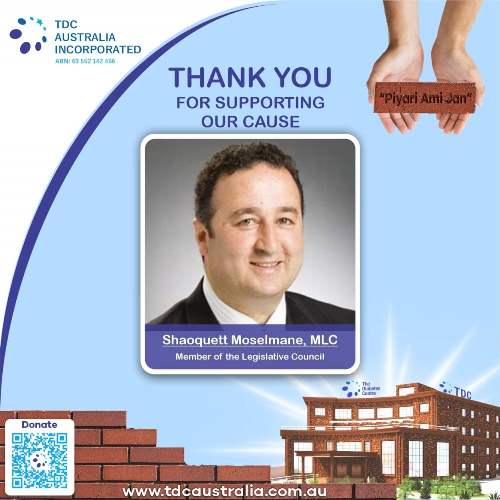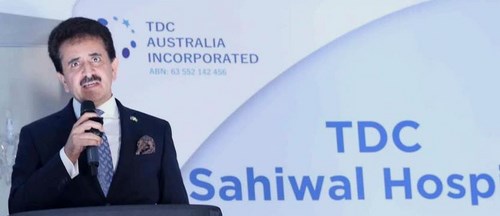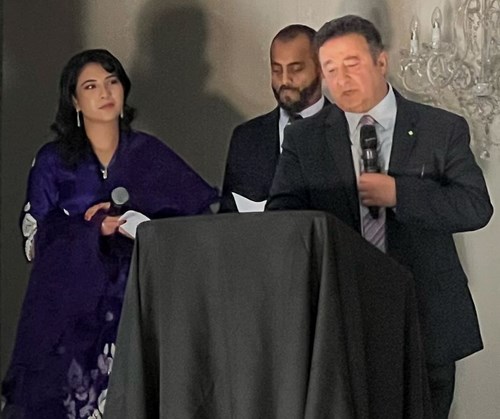 Mustafa Chaudhry and Family donated Land for Hospital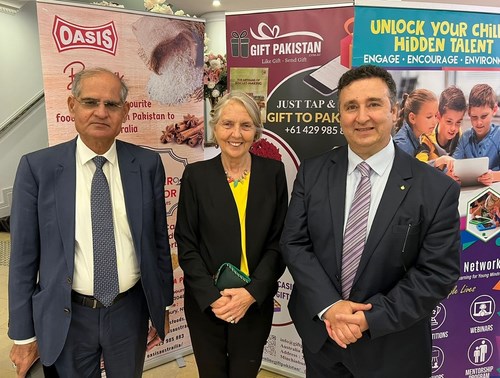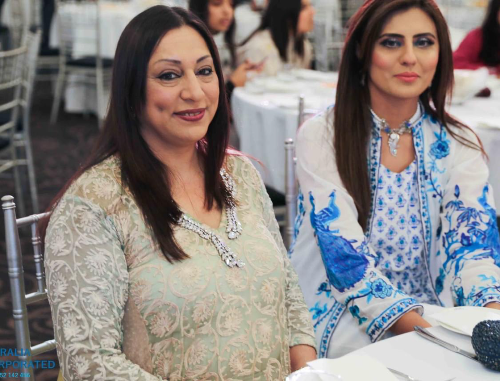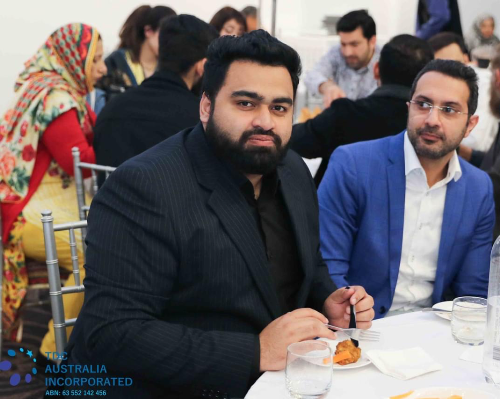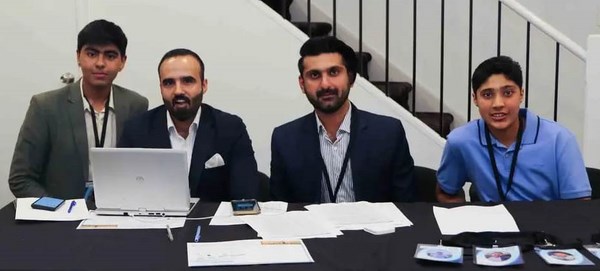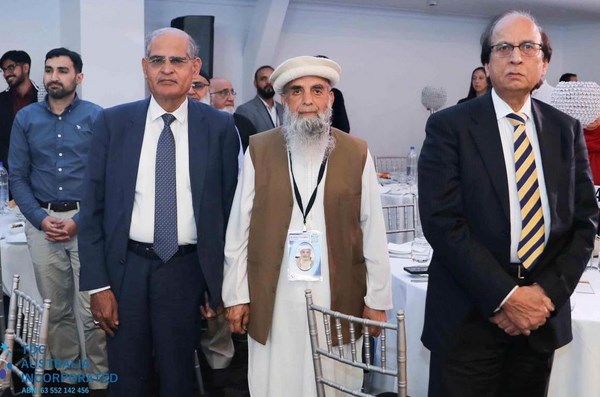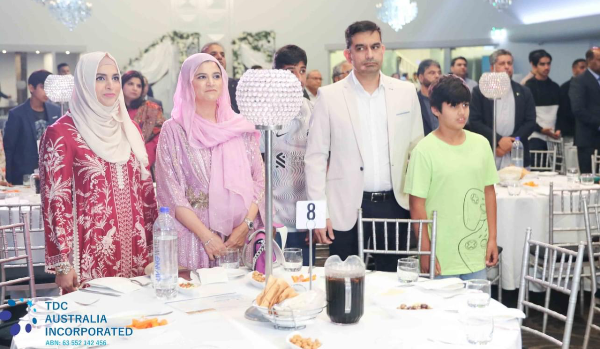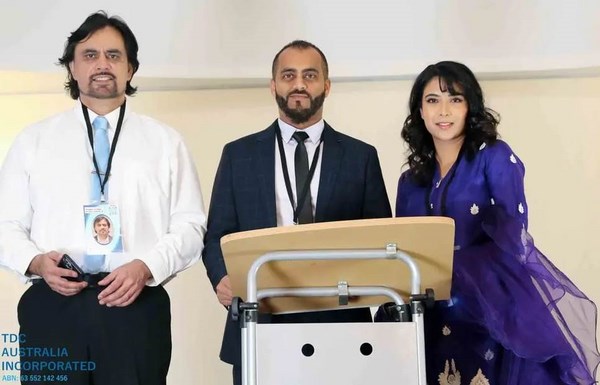 Mr. Naeem ul Haq, Fahad Hanif and Kiran Musharraf