Sada-e-Watan Sydney ô
sadaewatan@gmail.com

Mirza Salman Babar
New Deputy High Commissioner of Pakistan Mirza Salman Babar Beg has arrived in Australia
Recently Young talented professional, well respected diplomat of Islamic Republic of Pakistan Mirza Salman Babar Beg has arrived in Canberra, Australia. He joined High Commission to replace Asima Rabbani as Deputy High Commissioner.
Mirza Salman Babar did Masters in International Relations from Peshawar University and joined Foreign Service of Pakistan in 2003. Prior to his present appointment, he was Deputy Ambassador at Pakistan Embassy in Serbia.Mirza Salman Babar Beg remained Director of UN Affairs at the Pakistan Foreign Office.
Salman Babar have also remained a member of Kyoto Protocolís Compliance Committee in Bonn and Government of Pakistanís Advisory Group on Sustainable Development and Climate Change. Mirza Salman Babar Beg an Alumnus of Clingendael Foreign Policy Institute, Hague, Netherlands and also studied at Goethe Institute, Berlin, Germany.
On the behalf of the Australian Pakistani Community, the Editorial Board of Sada-e-Watan Sydney Welcome Mirza Salman Babar Beg in Australia. We wish him well and assured him of our fullest cooperation. We hope that under the command of High Commissioner H.E. Naela Chohan, Mirza Salman Babar Beg will serve better our Nation.
We hope that Mirza Salman Babar Beg as a New envoy work hard for further strengthening the political and economic relations between Pakistan and Australia. We also sure that Salman Babar will use his diplomatic skills for the promoting Pakistan Australia Friendship & keep close contact with Pakistanis & Australians.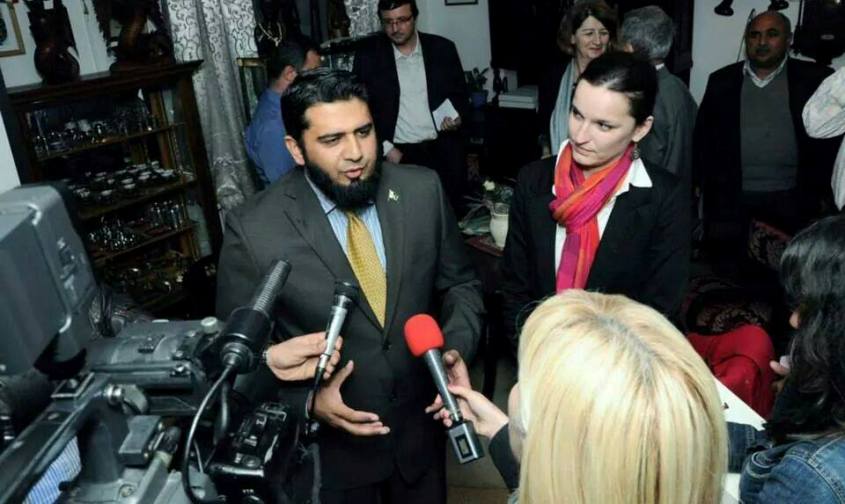 Mirza Salman Babar Beg Talking to International Media

Email Sada-e-Watan to a friend!