Sada-e-Watan Sydney ô
sadaewatan@gmail.com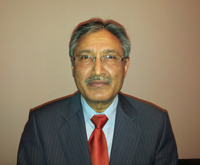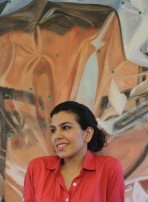 His Excellency Mr.Abdul Malik Abdullah,the High Commissioner for Pakistan inaugurated Painting Exhibition by a World Known Pakistani Artist Ms. Sana Arjumand
His Excellency Mr. Abdul Malik Abdullah, the High Commissioner for Pakistan inaugurated the Painting Exhibition by Ms. Sana Arjumand- a leading Pakistani Artist on 25 June, 2013 at Mary Place Art Gallery Paddington, Sydney. The ceremony cum reception was attended by over 100 guests including members of the consular corps, representatives of art galleries, art lovers and cross section of Pakistani-Australian community. The exhibition is being hosted by the High Commissioner and will continue till 30 June, 2013.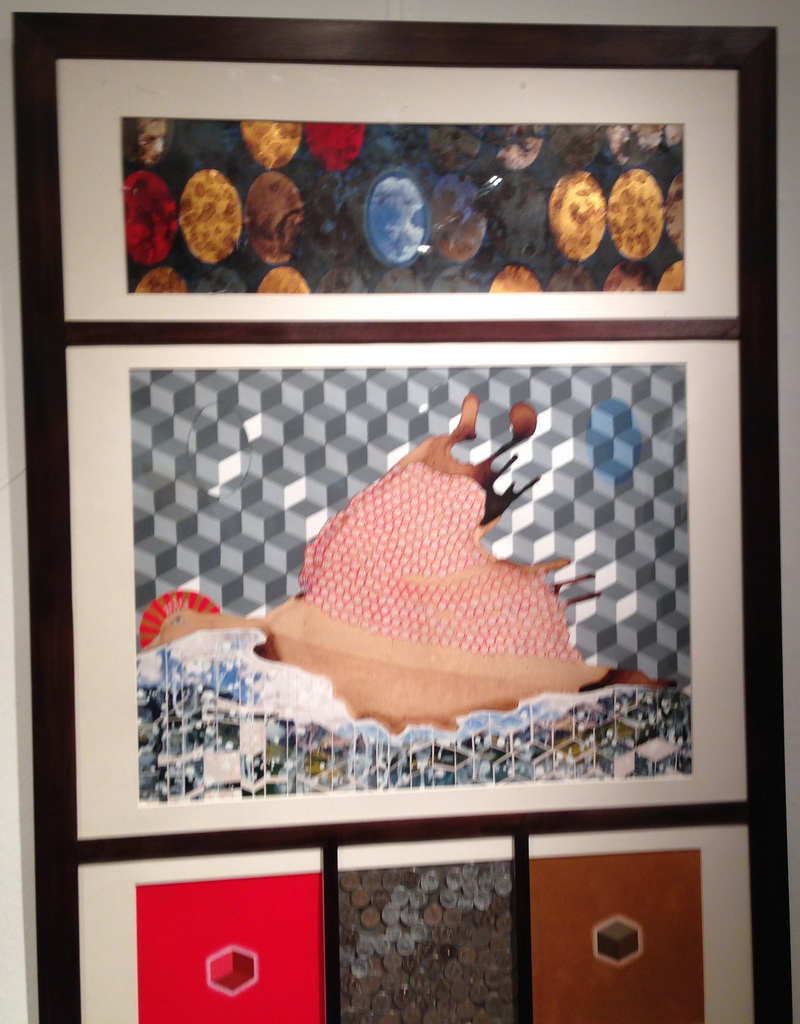 Mr. Abdul Aziz Uqaili, the Consul General welcomed the guests and thanked them for attending the event. He introduced the artist and her work.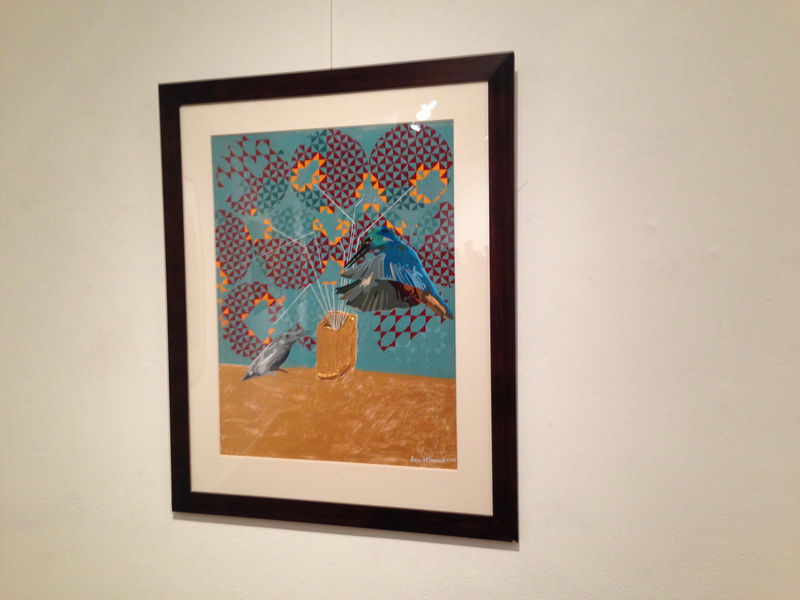 Ms.Sana Arjumand thanked the visitors and briefed them about her paintings. She thanked the High Commissioner for hosting the exhibition. Ms. Sana has put on display over 30 paintings. She has used several mediums such as digital prints, collages, large scale oil paintings with splashes of tea and acrylic gel.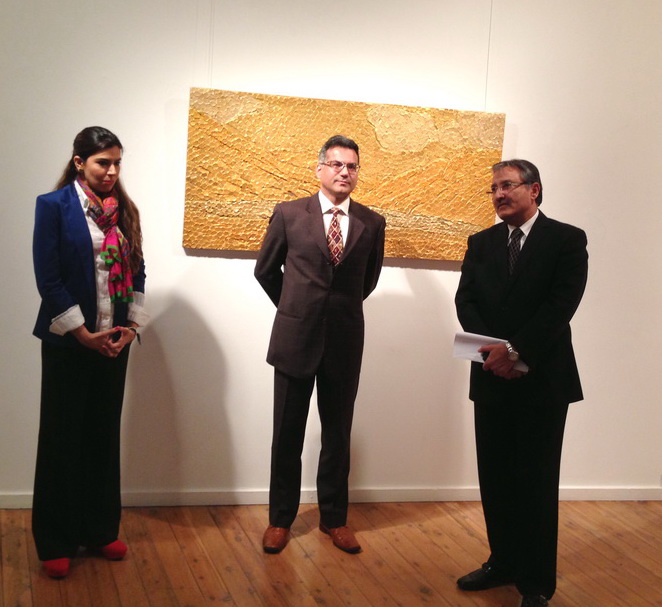 Pakistani Artist Ms.Sana Arjumand,Consul General Abdul Aziz Uqaili & His Excellency Abdul Malik Abdullah
The High Commissioner while speaking on the occasion highlighted and appreciated the modern and contemporary outlook in the work by Ms. Sana- an artist of the younger generation. While valuing the contribution of artists, the High Commissioner commended their role in highlighting the richness of Pakistani cultural heritage internationally. Mr. Abdul Malik Abdullah underscored the importance of this exhibition by a female Pakistani artist in promoting the soft and true image of Pakistan. The High Commissioner applauded the effort of Sana who is an artist of great repute and has gained worldwide recognition and captured a large international audience in recent years.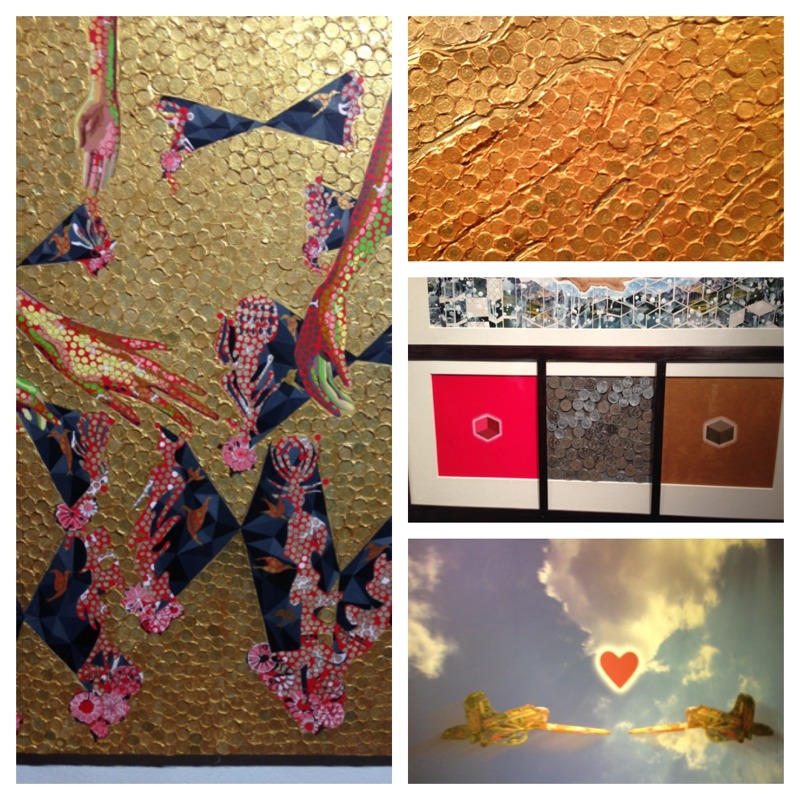 The High Commissionerís initiative of organizing art exhibition by Pakistani artist was greatly appreciated by the art lovers and members of the community who attended the inauguration ceremony. Such events will promote Pakistani culture in Australia by highlighting the cultural richness and diversity of Pakistan. This exhibition will play a vital role in enhancing the understanding among the people of Australia about Pakistani culture.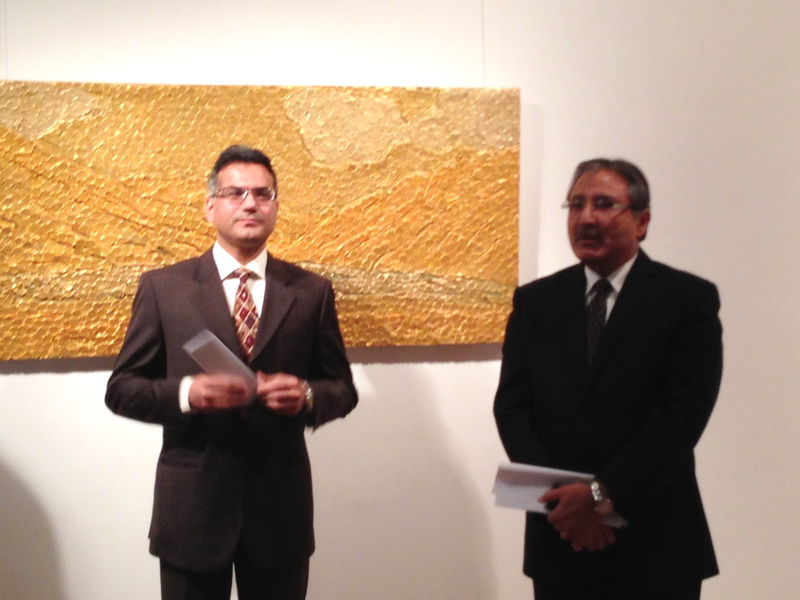 The Exhibition Will Continue Till 30th of June 2013 Daily From10.00 am To 5.00 pm.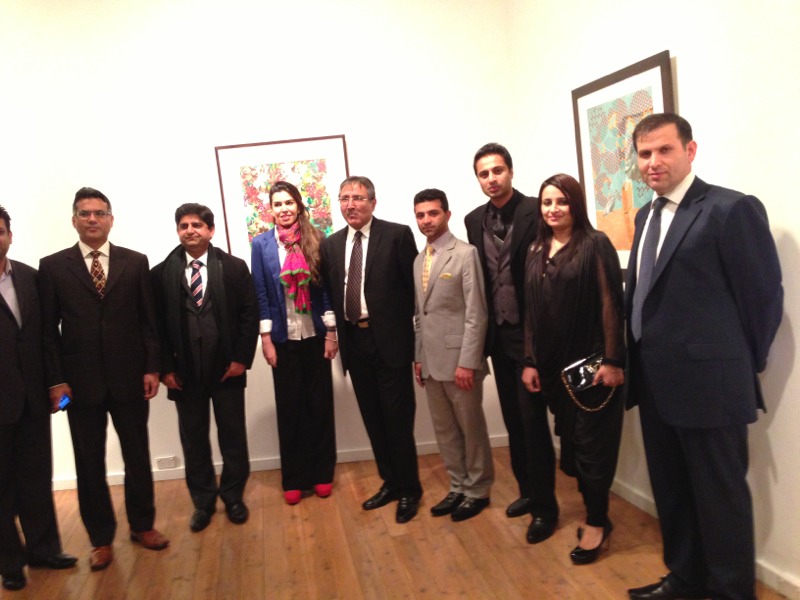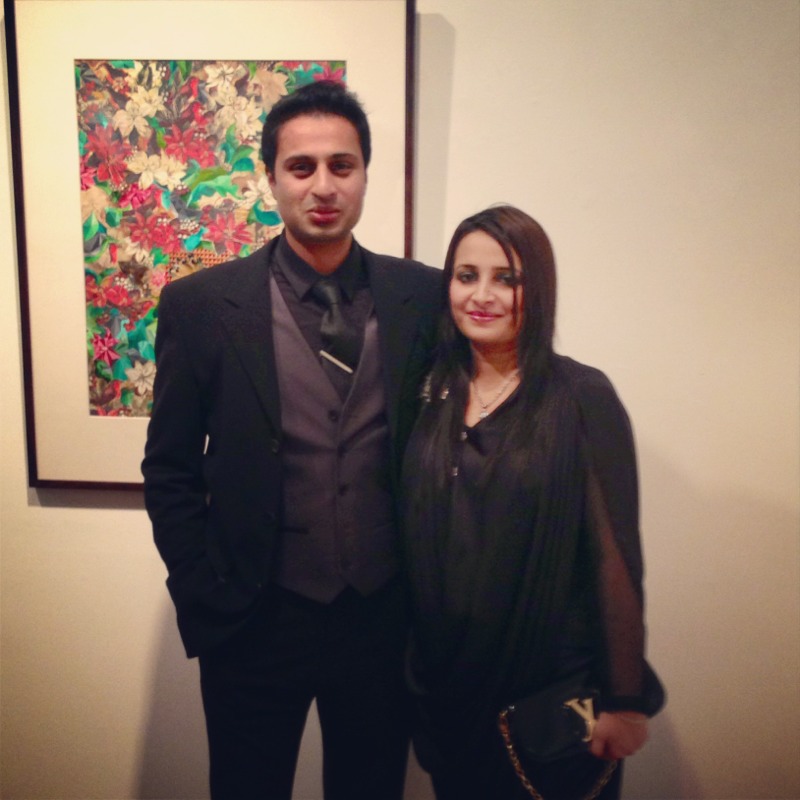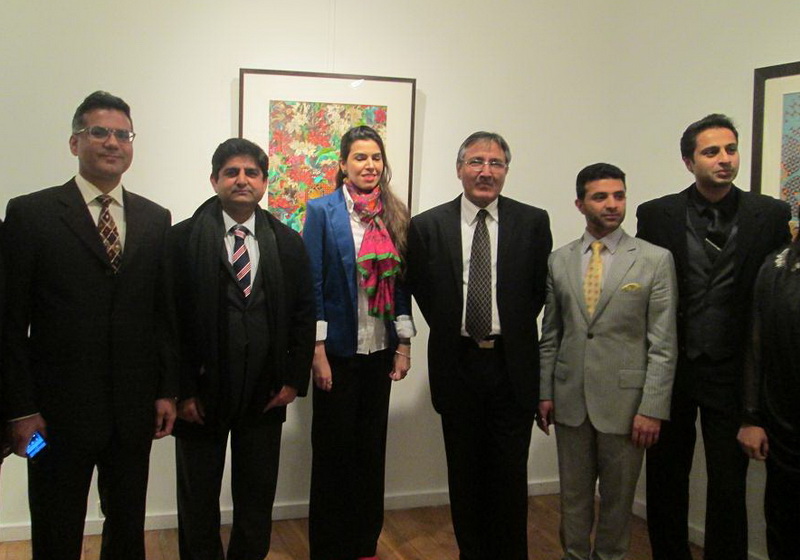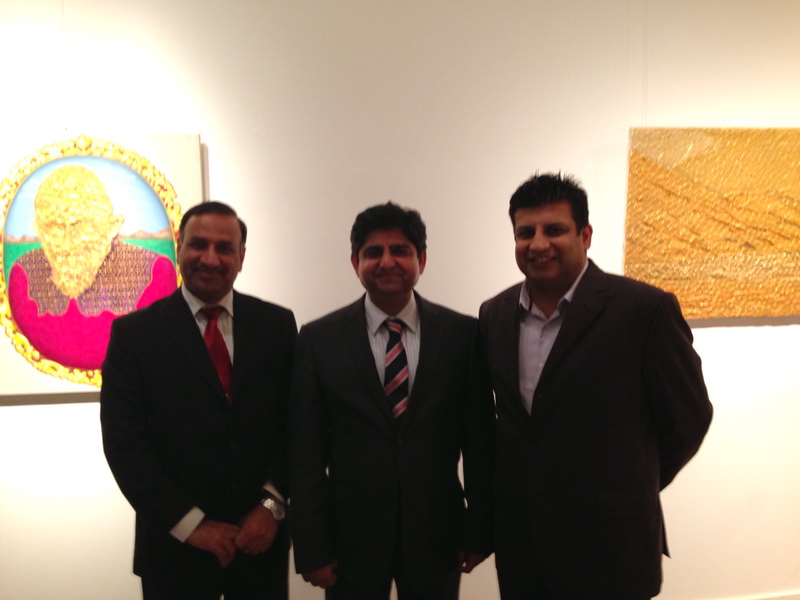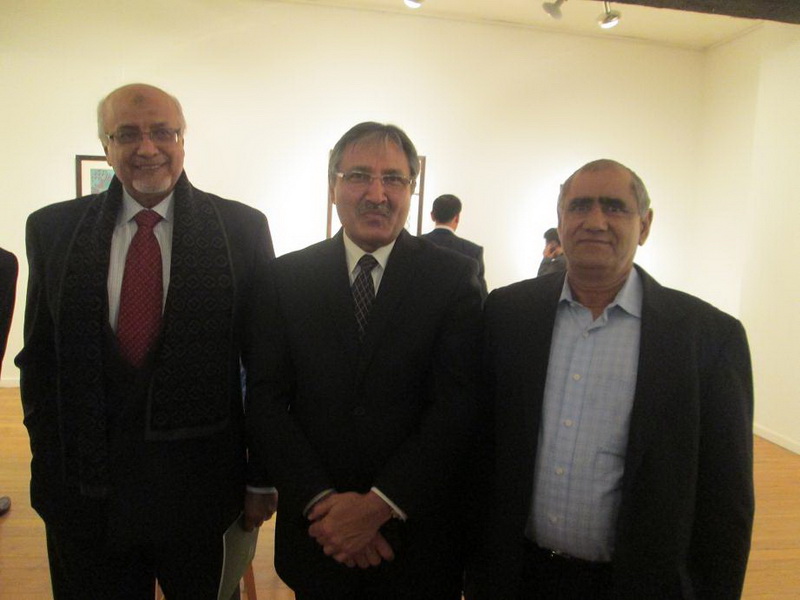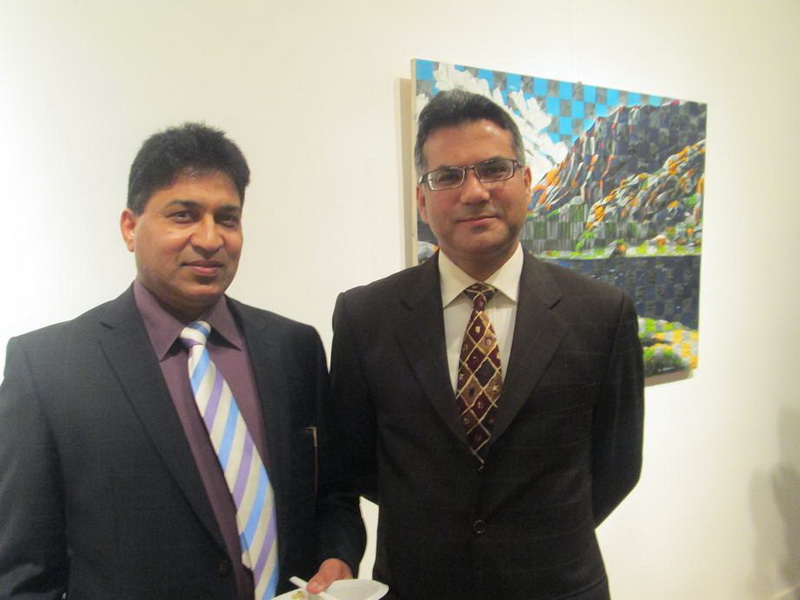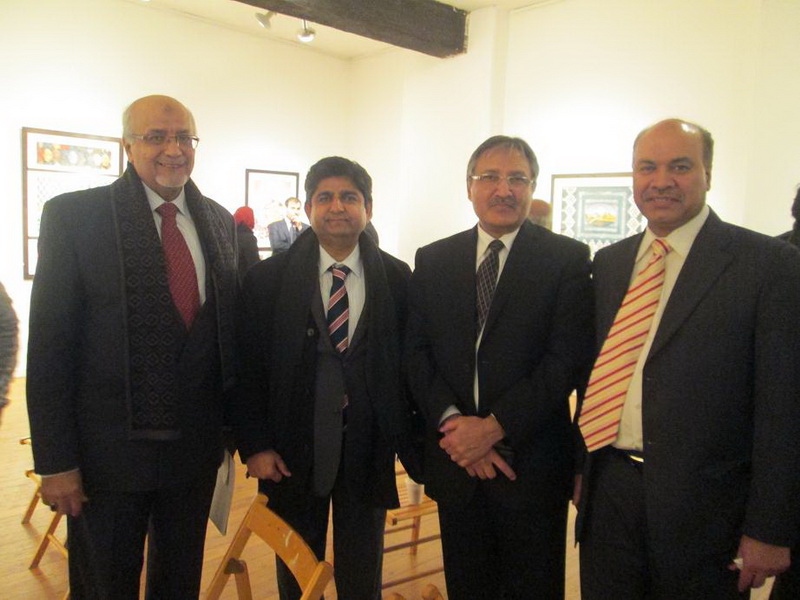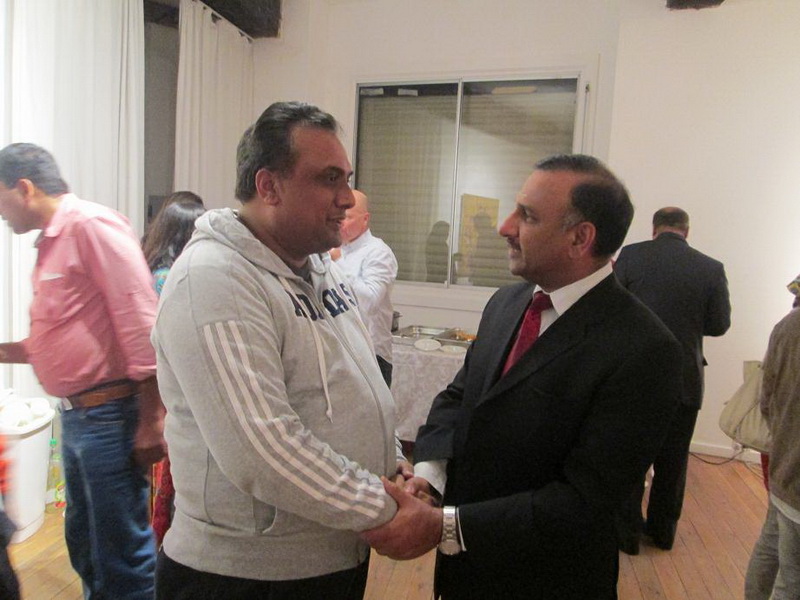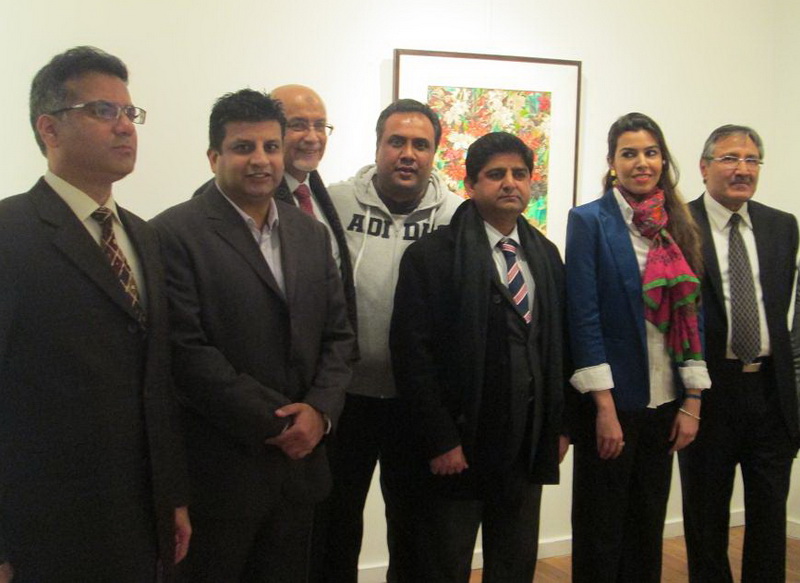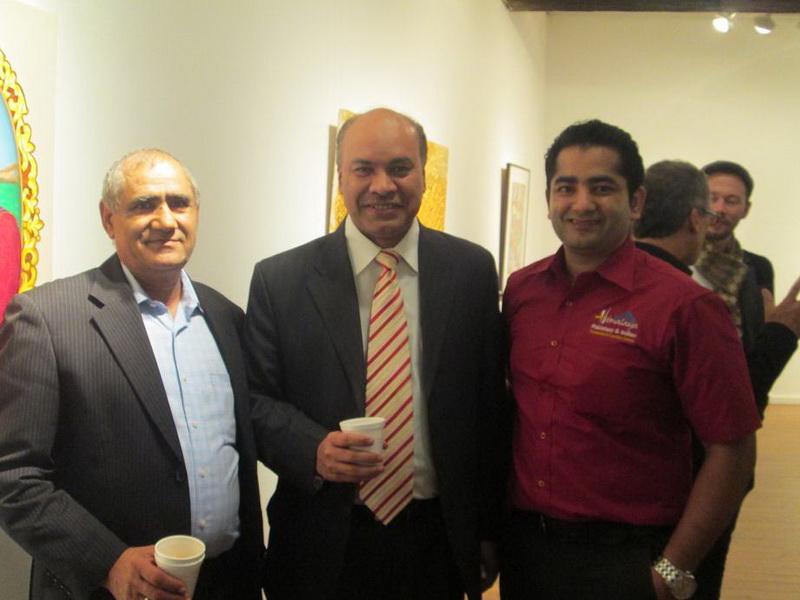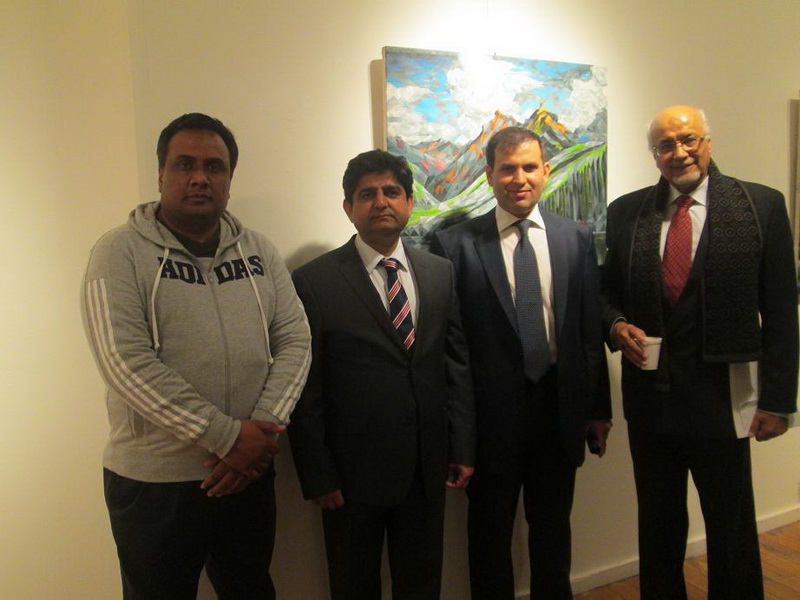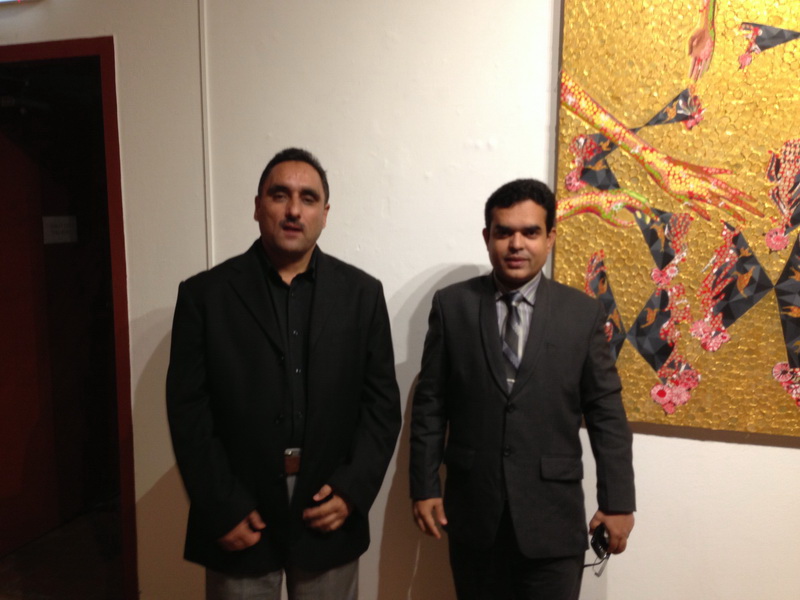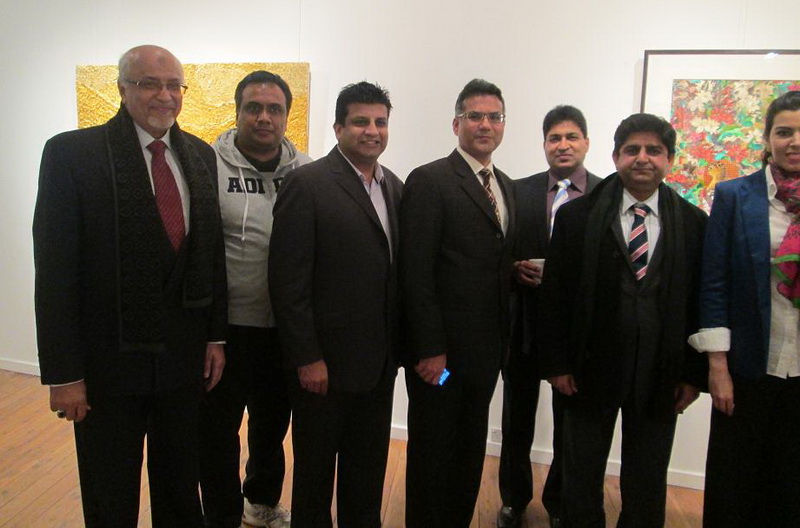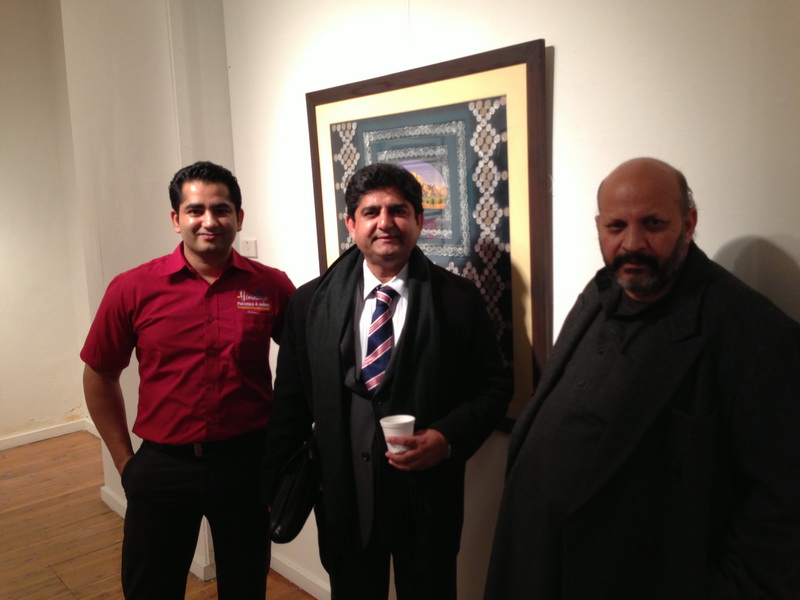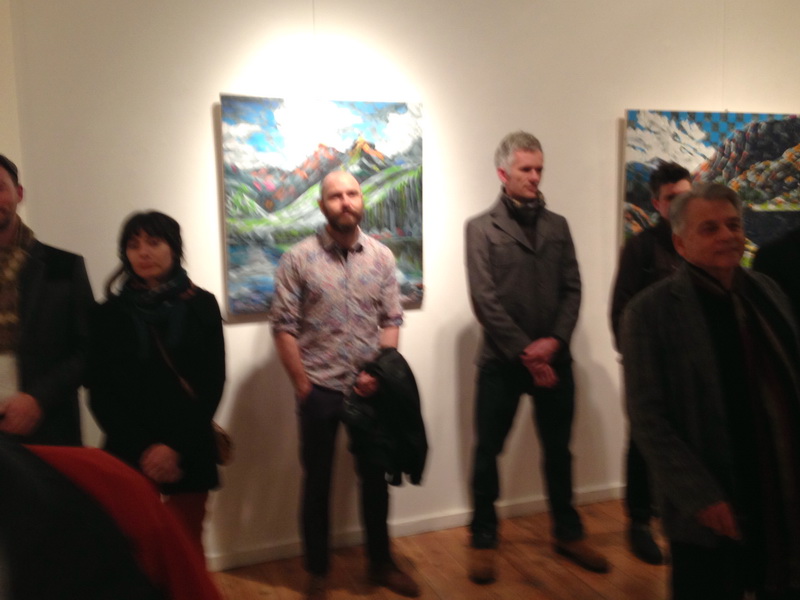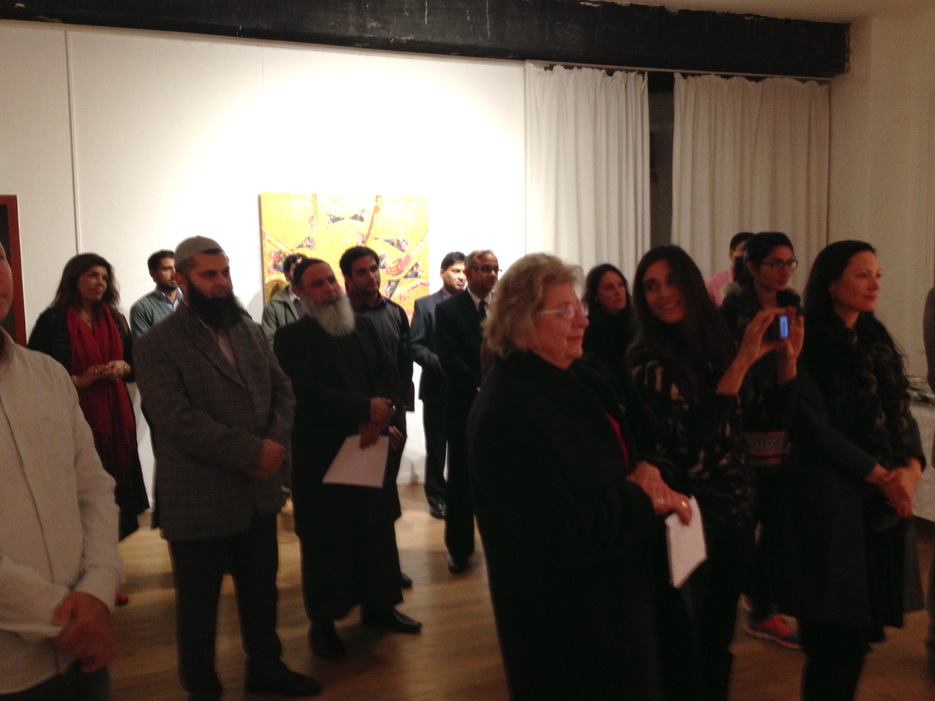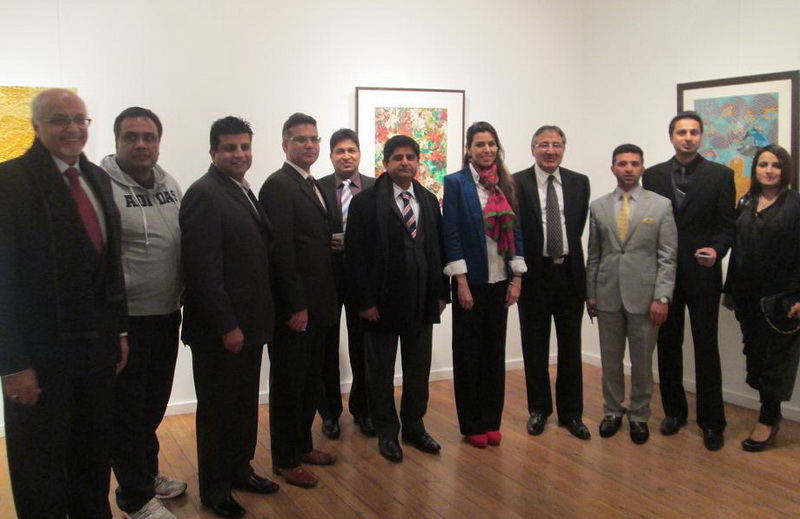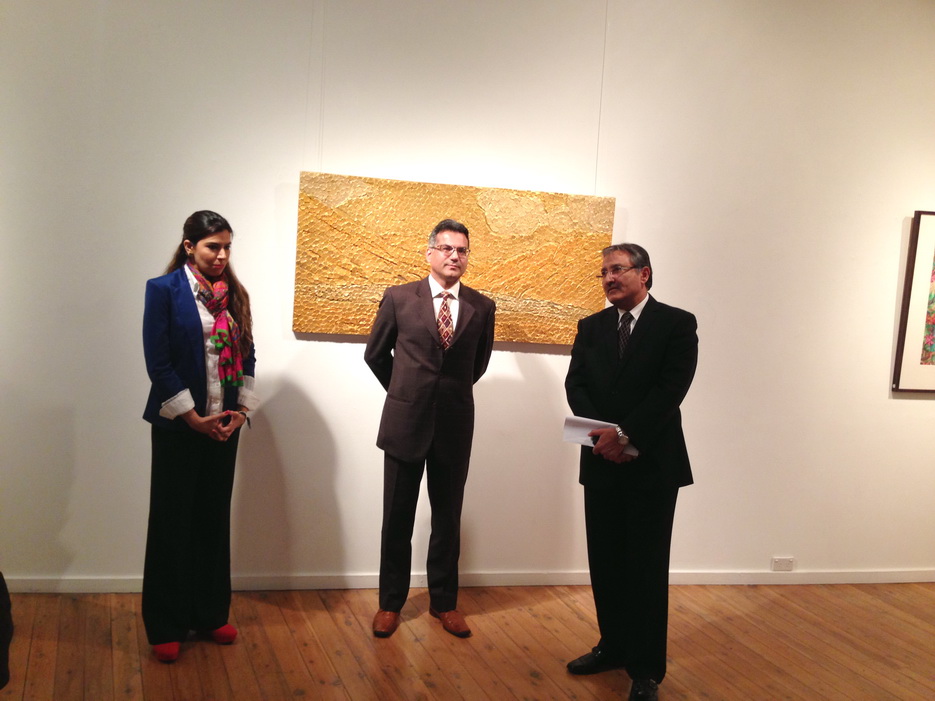 World Known Pakistani Artist Sana Arjumand,Consul General of Pakistan Abdul Aziz Uqaili & High Commissioner His Excellency Abdul Malik Abdullah