Sada-e-Watan Sydney ™
sadaewatan@gmail.com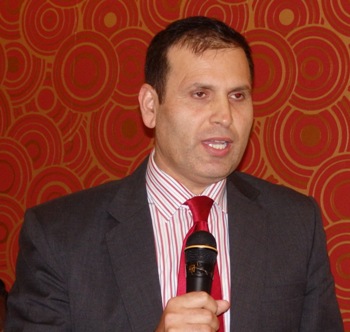 Mr. Shifaat Ahmad Kaleem
Farewell Message of Mr. Shifaat Ahmad Kaleem, Consul Consulate General of Pakistan Sydney
I was departure from Sydney on 12 of July 2015 to assume my responsibilities in the Embassy of Pakistan, Warsaw. I will cherish the pleasant memories of this beautiful country. This posting has been very rewarding for me both from professional as well as personal point of view.
Through Sada-e-Watan, I'd like to say that it has been amazing three years for me in Sydney. Interaction with one of the best Pakistani communities living abroad has always been nice and every individual extended excellent cooperation. I thanks Iftikhar Rana and all other community leaders for providing full cooperation with me during my tenure & I am sure that all members of Australian Pakistani community will fully support New Consul Mrs. Bushra Salam.
When I came to Australia in the middle of May 2012, I would never have realised how connected and attached I would be to such a warm community of people. My top priority was to present the soft image of Pakistan, promote our national interests and serve the community with dedication by providing them best possible consular services.
I am thankful to our High Commissioner Her Excellency Naela Chohan and Consul General Mr Abdul Aziz Uqaili for their constant support, encouragement and guidance without which it would not have been possible for me to discharge my responsibilities and serve the community in an efficient and effective manner.
I also want to thank our former High Commissioner His Excellency Abdul Malik Abdullah and former Consul General Mr. Azam Mohammed for their support, kindness and guidance.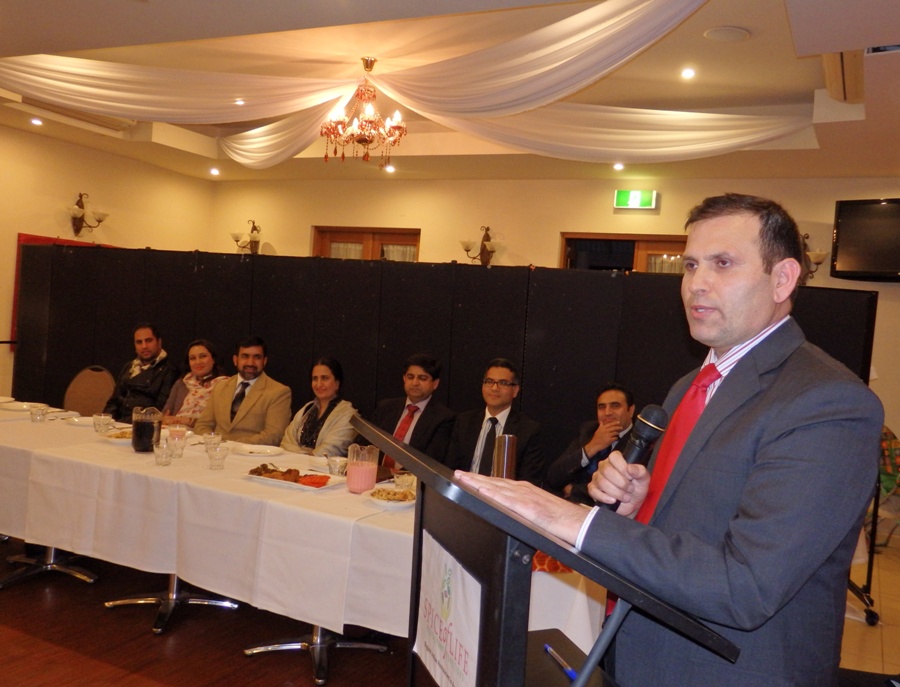 Mr Shifaat Ahmad addressing at the Community farewell dinner held in Sydney on 2 July 2015