Sada-e-Watan Sydney ™
sadaewatan@gmail.com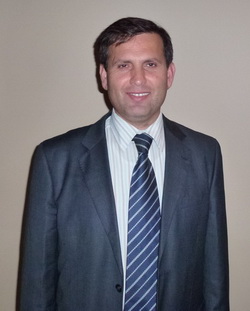 Govt Nominated Consul of Pakistan Consulate Shifaat Ahmad Kaleem for MCMC Course for Promotion to BS-19
Mr. Shifaat Ahmad Kaleem is Consul in Consulate General of Pakistan in Sydney. He started his career in the Ministry of Foreign Affairs in 2004.Prior to this posting in Australia he has served in Embassy of Pakistan in Riyadh, Saudi Arabia and lastly he was working as the Director in Ministry of Foreign Affairs Islamabad Pakistan.
Government of Pakistan practically appreciates humble, honest, Polite, hardworking officer Mr. Shifaat Ahmad Kaleem Consul in Consulate General of Pakistan in Sydney and on Merit,Seniority, Ability and best performance of Mr. Shifaat decided to promote him to BS-19.
He is belonging to Khyber Pakhtunkhwa province.
According to Pakistani Media, Govt nominated him with other officers for Mid Career Management Course (MCMC) for BS-18 officers due for promotion to BS-19. Mr. Shifaat Ahmad Kaleem will starts his course from Monday 6 January 2014 till 3rd week of April 2014.
He will complete his course from National Institute of Management (NIM) formerly called National Institute of Public Administration (NIPA) Peshawar which is located in Academy Town, Peshawar and the training complex is spread over 50 acres. The campus comprises of all the training facilities including, auditorium, library, computer labs etc. Allied facilities such as hostels, cafeteria, guest houses, residences, mosque, dispensary, sports complex are also available for participants and officers. All model classrooms with state of the art facilities have been separately set-up for Mid Career Management Course. Hostel rooms have been renovated recently with air-conditions and attached bathroom facilities along-with a PC with internet connection in each room.
On the behalf of the Australian Pakistani Community, the Editor-in-Chief Sada-e-Watan Syed Zafar Hussain Congratulates Mr. Shifaat Ahmad Kaleem and family. Mr. Zafar Hussain hope that Mr. Shifaat will successfully complete all academic, management requirements & assessment of MCMC course and in his capacity as a carrier diplomat, Mr. Shifaat Ahmad Kaleem will play better role in the development of Pakistan.