Sada-e-Watan Sydney ™
Sadaewatan@gmail.com
Communication Minister The Hon. Malcom Turnbull MP
Celebration of Slimtel's 10th anniversary and the launch of IPTV offering
Slimtel has recently launched its Fetch TV-based television service and celebrated its tenth anniversary along with the participation of Communication Minister The Hon. Malcom Turnbull MP, Best Selling Author and TV Celebrity Peter FitzSimons, SlimTel CEO and founder Kashif Amjad and Fetch TV CEO Scott Lorson who were the main speakers of the event discussing the significance of internet –based TV services.
SlimTel CEO and founder Kashif Amjad
SlimTel is the latest internet service provider alliance partner for Fetch TV and will market the IPTV service as SlimTV with Fetch. Fetch TV is an innovative product combining a market leading 1 Terabyte hard drive with space to record over 585 hours of TV with an in-home movie store offering over 3000 titles including the latest new releases. Subscribers can also add a range of additional channel packs including a 35 channel Entertainment Pack of premium English language channels, and the Taj Mahal pack of 18 leading channels from India in Hindi. . There was a great appreciation from the audience regarding the great launch and the new innovation.
Federal Minister of Communication The Honourable Malcom Turnbull MP
In his speech the Communications Minister Malcolm Turnbull says that the opportunities accessible through the internet would significantly rise, NBN desires to deliver 25Mbps speed across Australia. Revolutionary businesses like Fetch TV going above the top via the internet are certainly going to make massive alterations to our media setting and unsettle a lot of recognized companies.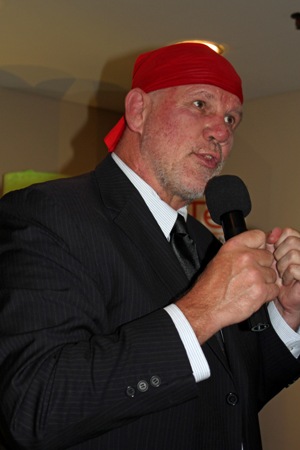 TV Celebrity Peter FitzSimons
Peter FitzSimons one of Australia's most sought, after dinner speakers talked to the crowd about the history of where the event was being held from 1788 in the Rocks, at the Holiday Inn Old Sydney and how he has been a very satisfied long term Slimtel customer, and its commitment to Customer Service.
According to Amjad there were many threats and challenges faced by the company in their early days, he said, "Optus threatened us to change the name of our firm as it was too close to SingTel". Highlights of the last 10 years includes campaigning for consumer rights, including the ability to bar premium text numbers as a separate call category so debts are not put on consumers unknowingly without affecting their day to day use for normal calls, approaching and making submissions to the ACCC on costs of making calls from fixed lines to mobiles.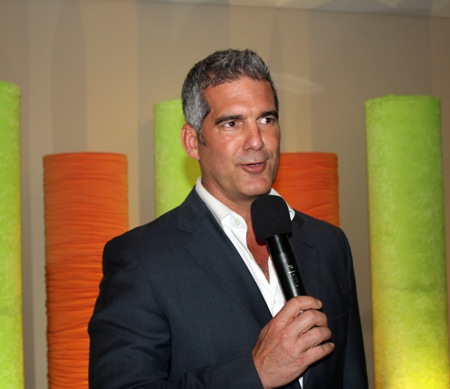 Mr. Scott Lorson
Other highlights and distinct memories include making representations to the ACCC from an MVNO perspective on Apple Iphone handsets not being sold on a wholesale basis, just exclusive sales to carriers only. Also offering reduced international calls at the price of a local from a mobile 10 years ago well before Lyca and Lebara , and first company around 10 years to bring in bill shock products such as 50% discount on calls if you go over your monthly limit. These type of innovations lead to Slimtel winning Money Magazine Best of the Best Awards a few times, and being on A Current Affair as a cheaper alternative brand for the consumer.
Amjad said, normally 10 years in a business is not a significant factor but 10 years in the IT&T is a lifetime. Other ideas we have thrown to industry are rewards for good and ethical operators to be recognised by the Telecommunications Industry Ombudsman and whose complaints as a percentage of its customer base is below industry average. Customers include many consulates and embassies such as the Israeli Embassy.
Aisha Amjad
Slimtel has also assisted and consulted to many MVNO start ups in Spain, France, Saudi Arabia, Turkey and China and Kashif Amjad has written a 150 page whitepaper for MVNO consultancy Mind Commerce called "Capturing the Opportunity, MVNO Market and Product Suite Development" . Slimtel has started offering voice and ADSL services to complement.
Dr. M. Amjad, Federal Minister Hon.Malcom Turnbull MP and Javed Hussain Shah
Slimtel also consulted to the Government of Pakistan for the sale of its state owned entity PTCL with the prime basis of the learnings made from the Telstra privatisation and post sale regulatory environment. Kashif Amjad is often a sought after speaker as he provides analysis on various relevant topics such as recently talking in China at the MVNO Summit at GSM Asia 2014 on Social Media and the Revenue opportunities and threats to Telecommunications companies.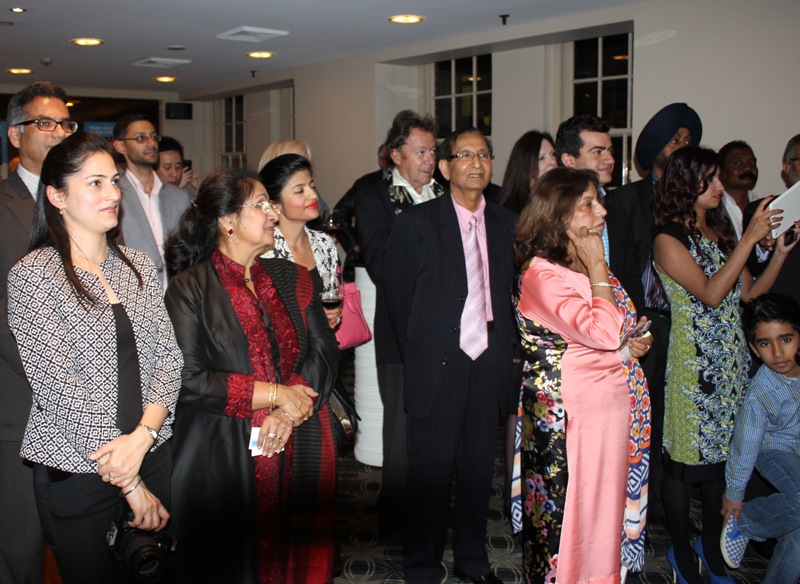 Consul General of Pakistan and other dignitaries during the Slimtel Function
Australians are considered prompt adopters of technology and Australian-grown Fetch TV business had launched six years ago and was no longer a startup.
Lorson was reported to have said "We recognized a real opportunity …We now have the ability to deliver standard and high definition linear real-time video to the big screen in the living room over the internet and this opens up a host of opportunities."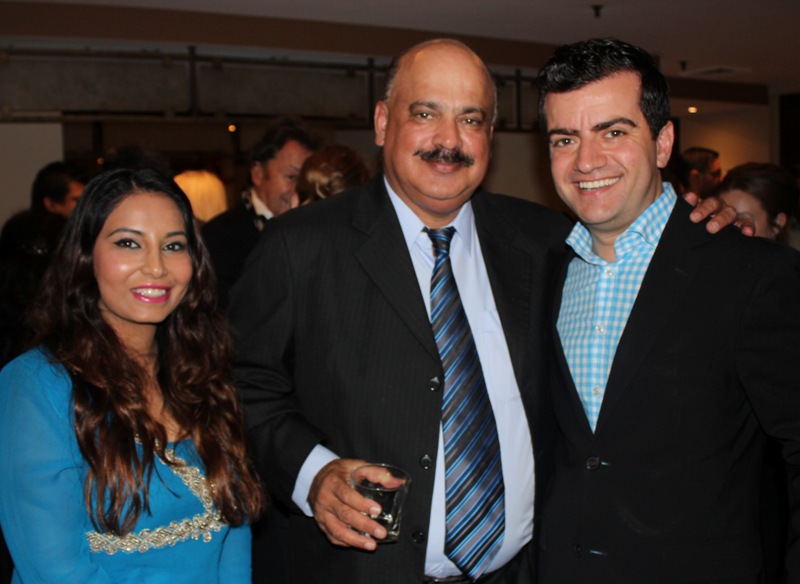 Aisha Amjad, Leading Businessman Chandru Tolani and Senator Hon. Sam Dastyari
Fetch TV has also partnered with Optus and the iiNet Group and now has over 140,000 subscribers. Lorson singled out SlimTel as a persistent partner and restated Fetch TV's commitment to foreign language communities. "I think we have a role to play against the likes of FoxTel," said Lorson. "My other encounter with Kashif was in the very serious business of Cleo Bachelor of the Year on a lighter note" also said Lorson.

www.slimfetch.tv
www.slimtel.com.au
www.slimtel.com.au/profile
www.fetchtv.com.au
www.communications.gov.au
www.peterfitzsimons.com.au