Sada-e-Watan Sydney ™
sadaewatan@gmail.com
President PABC Iftikhar Rana hosted a dinner for the Honour of Lahore Chamber of Commerce Delegation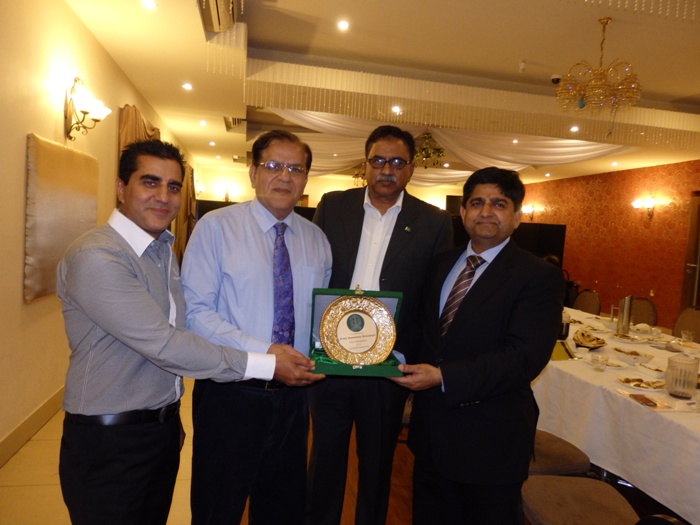 Vice President Lahore Chamber S. M. Ghaznavi presenting shield to Iftikhar Rana
Several community members joined the PABC Executive Team to Host a delegation from Lahore Chamber of Commerce and Industry (LCCI) led by Syed Mahmood Ghaznavi the Vice President. All the Chamber delegates presented their business and it was hosted at the Spice of Life Venue in Harris Park. Attendees included the PABC Executive Team Mr Iftikhar Rana President, Kashif Amjad Senior Vice President, Mr Sadaqat Siddiq General Secretary and Mr Ashraf Ali Chohan Information Secretary as well as many senior members of the Australia Pakistan Community. The Consul General Mr Abdul Aziz Uqaili came as well as Mr Shifaat Kalim the Consul of Pakistan Consulate Sydney. Mr Syed Mahmood Ghaznavi spoke of the various functions of the LCCI in setting up business in Pakistan.
CG Abdul Aziz Uqaili speaking at the dinner of PABC
Mr Rana's Speech extract is below :

On behalf of Pakistan Australia Business Council and Pakistan Australia Council, I would like to welcome and thank you all for joining us despite your busy schedules. In Particular our special
• Dignitaries from Lahore Chamber of Commerce

• Tony Issa, MP Granville

It is a great privilege for the Pakistan Australia Business Council and I as the president of the council to welcome you to a community business dinner.
The PABC over the years has proven to be a solid link with businessmen from Pakistan in promoting our mutual objective of increasing bilateral economic relations between Australia and Pakistan. The PABC is credited with meeting and arranging meetings of almost all trade delegations that have come from Pakistan in recent years with an active collaboration of Pakistan Consul General.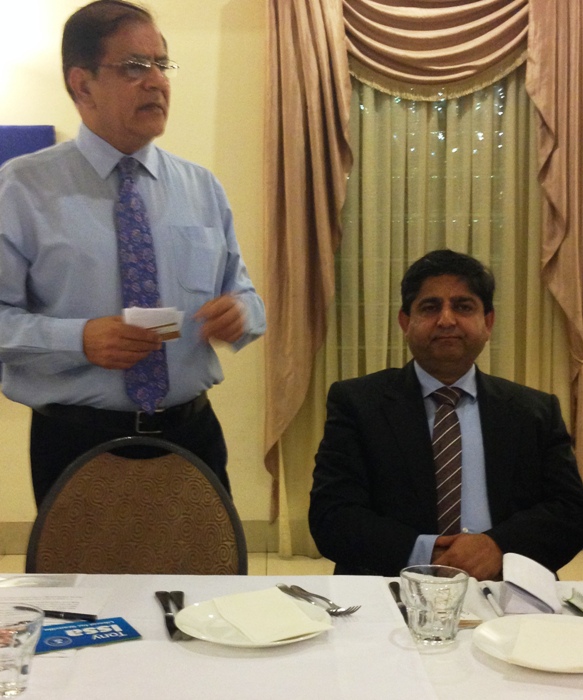 Our Community is passionate not only about our adopted country but equally so with our country of origin. Your presence here reflects Pakistan's serious commitment to export to Australia. To have a delegation from such an important body like Lahore Chamber of Commerce and Industry and to be represented by its important members like you will send a very strong message to Australian importers and this will definitely raise their interest level in importing from Pakistan. I wish other chambers also pick this example from Lahore chamber which has always been active in this market.
The triangular partnership between the consulate, PABC and Pakistan trade delegation brings a unique opportunity to promote Pakistan's economic interest in Australia. Just like the Pakistan high commission and consulate general, the PABC is also here from the private sector to do whatever it can to assist you in increasing your business interest in Australia.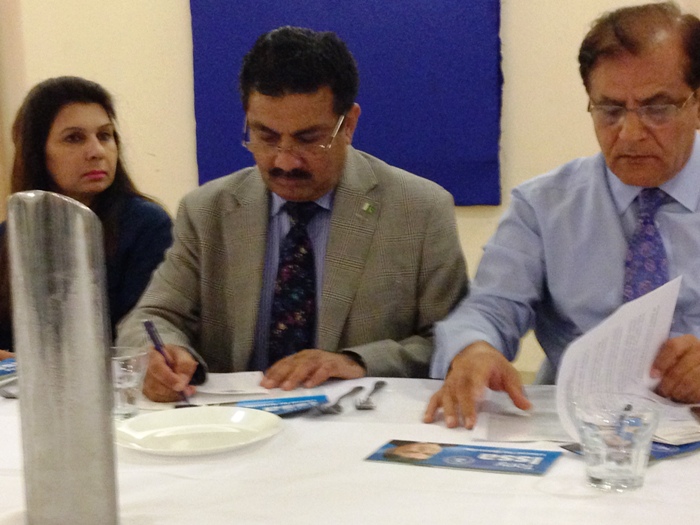 I am sure you are aware but i would like to emphasise the export opportunity that Australia offers particularly from this year onward as Australia have further reduced its import duty from 1st January 2015. Presently, import duty on most items of interest to Pakistan range from 0% to 5%. You would recall that some time back, import duty on our bed sheets, towels, garments and other textile products were 17.5% and we were at a great disadvantage with countries which had it at 0%, example LDC countries like Bangladesh. But now, duty for Pakistan like for other MFN countries is just 5%.
I am sure that the consul general would have briefed you in detail about the Australian economy and prospects for your products, so I would not like to repeat it here. I would request you all, both our guests from Pakistan and Australia and members of PABC to interact honestly and deeply to benefit from one another's experience and hopefully play an effective role of business partnership and promotion. As i said earlier, we are all here to assist you in achieving your goal.

Also my local Pakistani community members present tonight, you may be aware that state elections are coming in the next two weeks. I urge you to please choose the right candidates in your area. Our good friend MP Tony Issa have been serving our community for a long time and have been present and supported us all, if you could please help them in this coming up election that would be appreciated.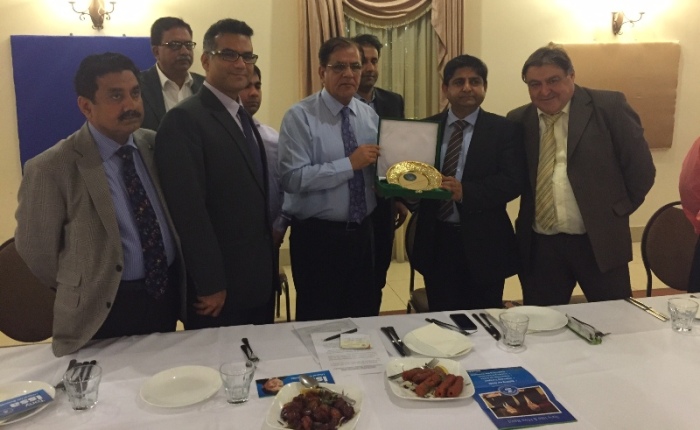 Our brother and good friend Rashid is representing the Liberal Party has successfully been selected for the Lakemba seat. Please support him and make his dream come true.
In the end I would like to once again thank you all for joining our dinner meeting and I hope that besides profiting from good export orders, you also see scenic parts of Australia and enjoy your stay here.