Sada-e-Watan Sydney ™
sadaewatan@gmail.com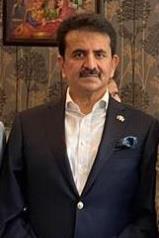 Adil Khan, H.E. Zahid Hafeez Chaudhri and Sohail Khan
Sohail Khan and Adil Khan hosted a Lunch for Pakistani Community of Sydney and Canberra
(Coverage By; Syed Zafar Hussain, Editor-in-Chief of Sada-e-Watan Sydney)
On Saturday, 26th Nov 2022, Well Known Australian Pakistani personalities "Khan Brothers" Mr. Sohail Khan and Mr. Adil Khan hosted a Lunch at "Punjabi Junction" Restaurant, Belconnen ACT. The dinner was attended by the High Commissioner for Pakistan H.E. Zahid Hafeez Chaudhri, ACT Greens Member for Yerrabi the Hon. Andrew Braddock MLA, Former High Commissioner Mr. Khizar Hayat Niazi, The Defence Advisor of Pakistan High Commission Brigadier Laique Rafiq, Chaudhry Aslam Kahlon of Griffith, Prominent members of Community from Canberra and Sydney attended.
From Sydney Former CG Azam Mohammed, Hafiz Shahid Iqbal Chaudhry, Shoaib Hanif, Malik Saad Bobby, Syed Zafar Hussain, Nadeem Sheikh and Qasim Munir attended & discussed common Community issues of ACT/ NSW. The High Commissioner H.E. Zahid Hafeez Chaudhri thanks the community for positive feedback for Pakistan High Commission Canberra, Pakistan Consulate Sydney & Melbourne. The High Commissioner Zahid Hafeez said that we are trying our best to improve our services and we are promoting soft image of Pakistan here and increasing
our trade with Australia. He said that we are fully understand our Pakistani Students concerns and we are in connect with related Govt officials for solve all problems as soon as possible.
In the reply of question, Mr Zahid Hafeez Chaudhri said that hopefully PIA direct flight will be starts soon after completing required documentation by Aviation Authority.
H.E. Zahid Hafeez Chaudhri, Adil Khan and Brig. Laique Rafiq
The High Commissioner Mr Zahid Hafeez Chaudhri thanks host Adil Khan & Sohail Khan for arranging wonderful Community get-together for opportunity to open discussion on Pak Australian Community demands. HC Chaudhri said that every month at Virtual Townhall Meeting, I am talking directly with Community members of Australia, Fiji, Papua New Guinea, Solomon Islands, Vanuatu and Nauru. During the conversation, the High Commissioner Mr Zahid Hafeez Chaudhri said that office doors are open for all and anyone can contact me via Phone, Mail, Fax, Email, Facebook or Twitter.
High Commissioner for Pakistan H.E. Zahid Hafeez Chaudhri, Adil Khan and DA Brig. Laique Rafiq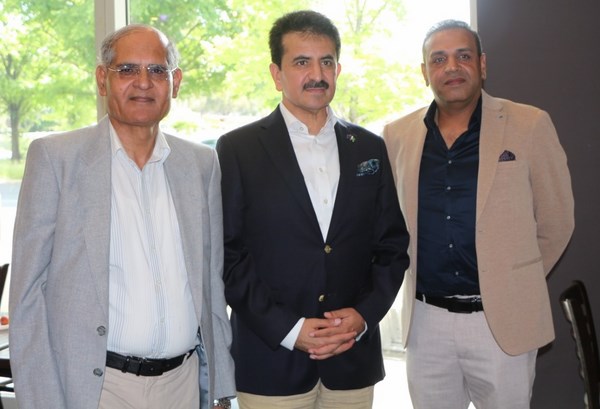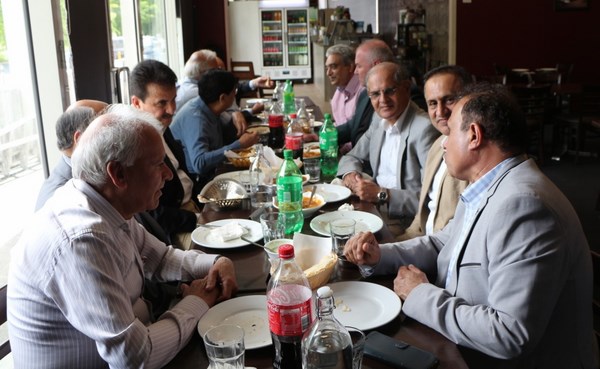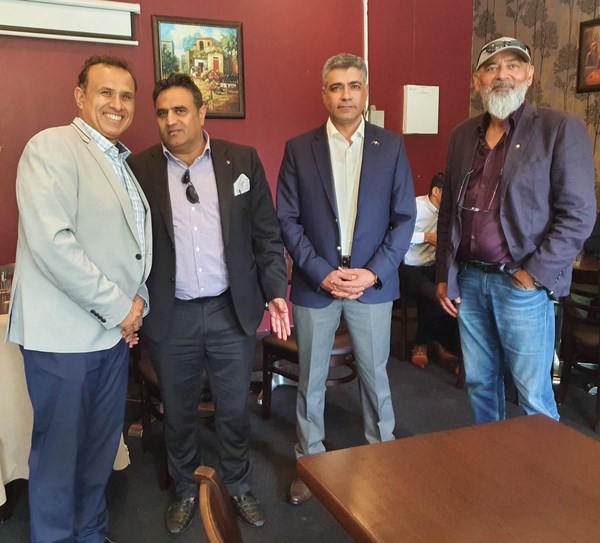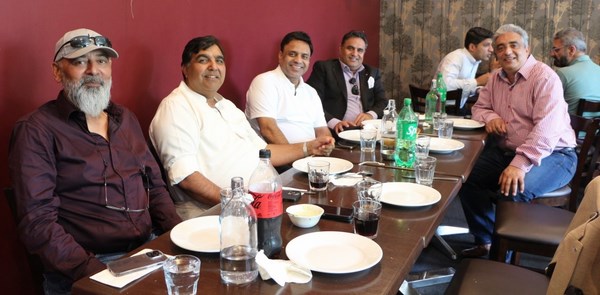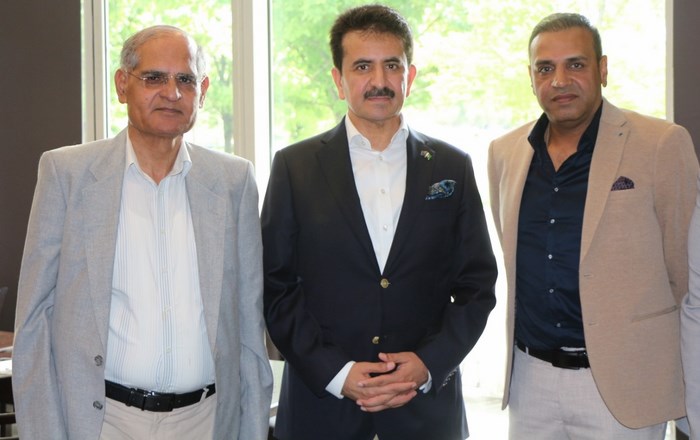 Syed Zafar Hussain of Sada-e-Watan, H.E.Mr Zahid Hafeez Chaudhri and Qasim Munir
Saad Malik, Hafiz Shahid Iqbal, Shoaib Hanif, Defence Advisor PHC Brig. Laique Rafiq and Chaudhry Aslam Kahlon
Saad Malik, Qasim Munir, Sohail Khan, Syed Zafar Hussain, Mohammad Ali and Hon. Andrew Braddock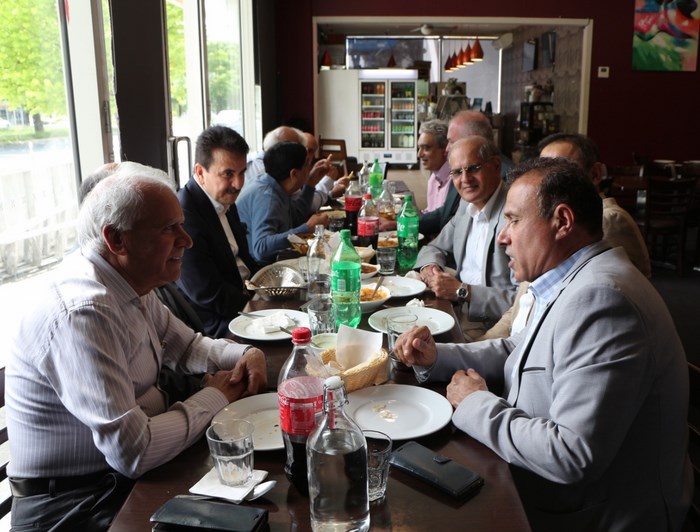 Hafiz Shahid, Javed Butt, Mohammad Ali, Zafar Hussain, Khizar Niazi, Mr Nadeem. Mr Azam and Adil Khan