Sada-e-Watan Sydney ™
sadaewatan@gmail.com

Traditional Sufi Qawwali Concert by Tahir Faridi & Party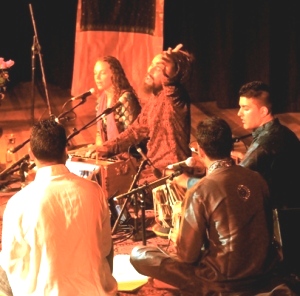 World Known Tahir Faridi Qawwal is currently teaching & touring in Australia
The great Star Tahir in Qawwal Concert Tour has already begun in Australia, with Byron Bay Qawwali Concert and Film Event which sold out.In Melbourne Qawwali Concert at CERES also sold out, in Sydney Tahir performed at Qawwal Presentation at The Conscious Club and it also screened the preview Qawwali and The Prayers of the Sufi's, the audience consisted of approximately 600 guests with majority being Australian.
Also in December Sufi Soul Sangeet in Maleny Qld and Moorooka Brisbane, then onto Canberra and New Zealand Qawwali at Evolve Festival.In April, he will be performing for Buzareg House in the Civic Theatre Hurstville Sydney and many more appearances following.
Music offers a powerful way to connect with world cultures and traditions. And so when traditional world music comes to our little town, it is indeed a special thing. His Friday night Byron Theatre hosts 'Music of the Mystics' - a concert of Qawwali music. This is a passionate & deeply devotional art from the Sufi's of India and Pakistan that is rarely experienced outside of the East. A chorus of vocalists sing praises to the Divine in poetry and improvisation, accompanied by intricate percussion rhythms. A message of peace & unity is at the heart of Sufi mysticism and music.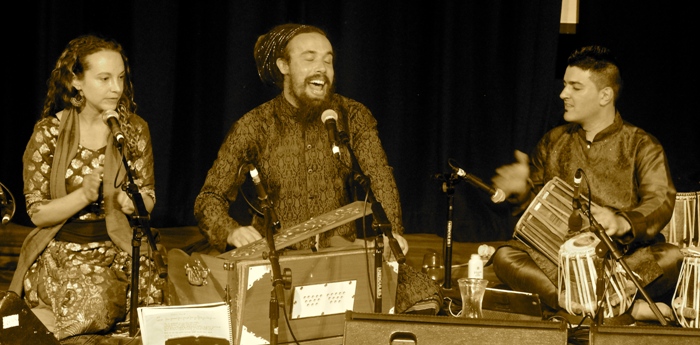 Performer and teacher Tahir Qawwal has spent many years immersed in the tradition of Qawwali, in the homes of his esteemed teachers and at Mehfils (Musical spiritual gatherings) in Pakistan. He is well respected for carrying the tradition of Qawwali music to the West, connecting people to a spiritually rich piece of Pakistan. Tahir is also completing a documentary called 'Music of the Mystics' – a film about the culture of Qawwali. A selection of footage from the movie will be screened at Friday night's concert which contains deep seeds of wisdom from Sufi masters and beautiful videography of scenes at shrines and sacred music gatherings.

Each year Tahir tours throughout the USA and Canada with his group Fanna-Fi-Allah, as well as in India and Pakistan. And just once a year Byron Shire's community is treated to a Qawwali music concert with a talented crew of musicians including powerful tabla player Yama Sarshar (Sydney/Afghanistan).