Sada-e-Watan Sydney ™
sadaewatan@gmail.com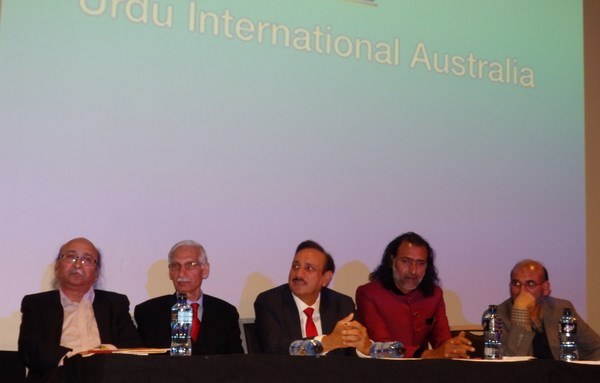 Ashraf Shad, Sadiq Arif, Ashfaq Hussain, Qaiser Wajdi and Dr Shabbir Haider
'Zoom' was the Highlight of Sydney's Urdu International Mushaira
Ashfaq Hussain, a prominent Urdu poet and scholar from Canada who is internationally known for his visionary poetry and literary work, gripped the Sydney audience with the recitation of his selected verses.His famous poem 'Zoom' won the hearts and souls of the audience.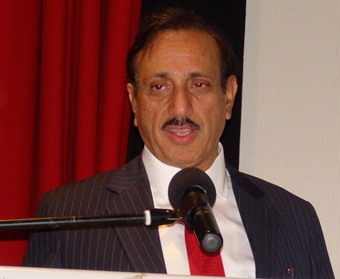 Ashfaq Hussain
"Every time I listen to Ashfaq's Zoom, it leaves an emotional impact on me," said Uzma Gilani, the icon of the Pakistani community in Sydney, who was among the audience of the Mushaira and
Sham-e-Ghazal organized by Urdu International Australia (UIA).Abdul Majid Yousfani, the Counsel General of Pakistan in Sydney, also attended with his wife.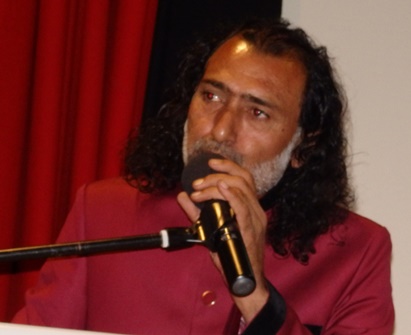 Qaiser Wajdi
Another poet and pick of the Mushaira was Qaiser Wajdi, a popular poet and TV anchor from Pakistan, who with his Maroon Sherwani and shoulder-length curly hairs was the perfect image of a traditional poet.
"A generation of poets, who used to fit the image of a traditional Urdu poet, is now lost. Qaiser Wajdi is the torch-bearers of that tradition and remind us of our cultural past," said Ashraf Shad while introducing Mr. Wajdi, who captivated the audience with mesmerizing simplicity of his poetry.
The biannual International Mushaira was the second this year organized by Urdu International Australia, the representative literary organization of Sydney's Urdu community, on 3 September, 2016 at Hurtsville Civic Theatre.
Ashraf Shad
Ashraf Shad and friends played key role for the success of this historical evening.
In May this year UIA invited Zia Mohyeddin to its Annual event that also included international Mushaira with Khushbeer Singh Shaad, a famous Urdu poet from India, and Dr. Baqar Raza and Musaddaq Lakhani from Pakistan.
The events also included Sham-e-Ghazal and in this musical segment the prominent Sydney singer Rachna Bhatnagar and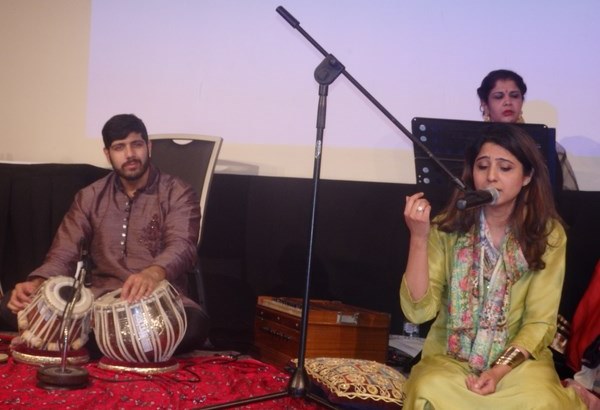 Dr Sadaf Pervaiz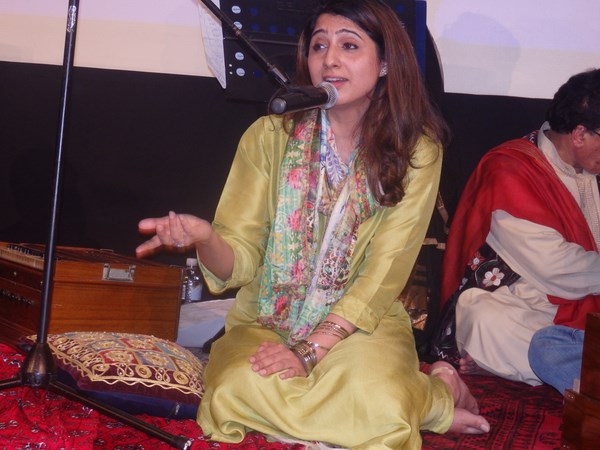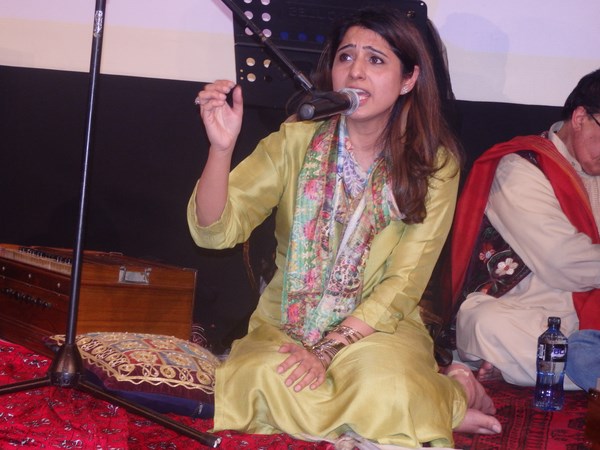 the young Pakistani singer Dr. Sadaf Pervaiz and Ustad Pervaiz Adil performed and enthralled the audience.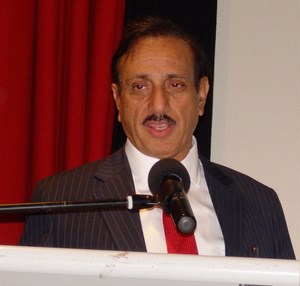 Ashfaq Hussain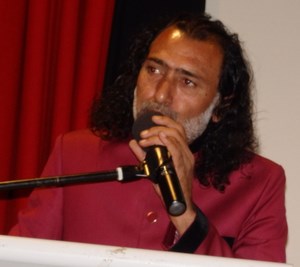 Qaiser Wajdi
Ashraf Shad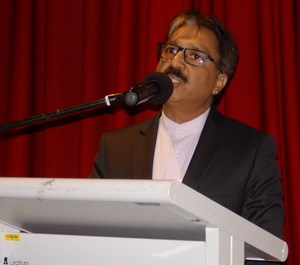 Mohammed Ali Bukhari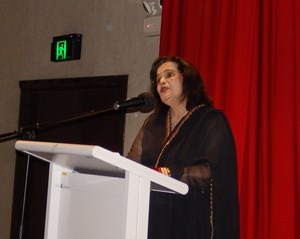 Dr. Yasmeen Shad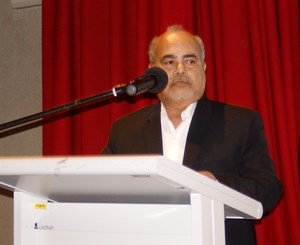 Tauqir Hasnain
Ashfaq Hussain was on the chair and Ashraf Shad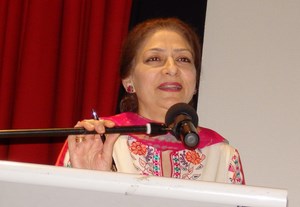 Huma Mirza
and Huma Mirza were the masters of Ceremony. Om Krishan Rahat, the elderly Sydney poet, also attended despite his frailty and ill-health and received standing ovation from the audience who honored him for his life time literary work.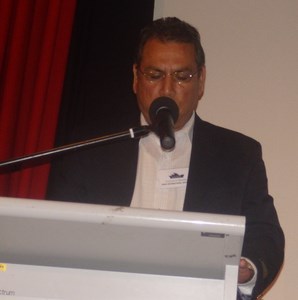 Tariq Mirza thanks Media, Guests, Voluntaries, sponsors and explain future activities of Urdu International.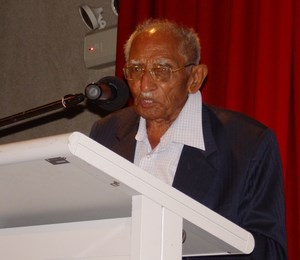 Om Krishan Rahat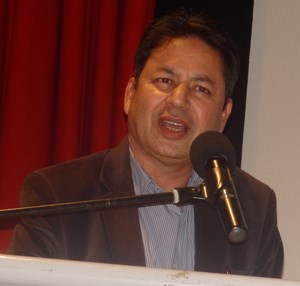 Dr Baqar Raza
Nasim Haider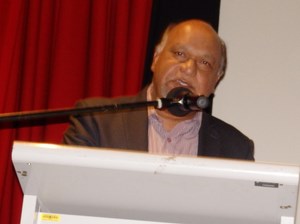 Shuja Atif
Dr. Yasmeen Zaidi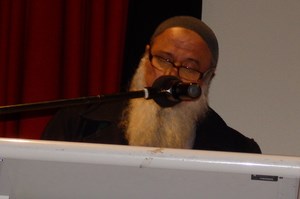 Javed Nazar
The following poets also recited in the Mushaira:
Dr Shabbir Haider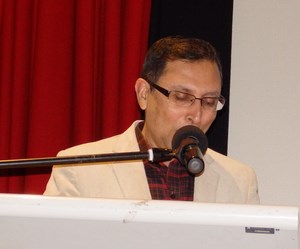 Rehan Alavi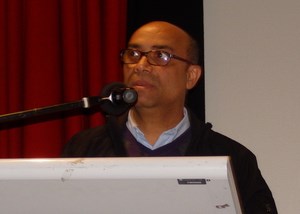 Farogh Zaidi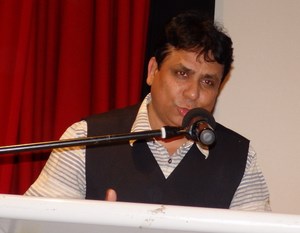 Arshad Saeed
Dr. Baqar Raza, Dr. Shabbir Haider, Shujaat Nafees, Ashraf Shad, Sadiq Arif, Kaneez Fatima Kiran, Dr. Yasmeen Shad, Farogh Zaidi, Dr. Yasmeen Zaidi, Farhat Iqbal, Huma Mirza, Javed Nazar,
Kaneez Fatima Kiran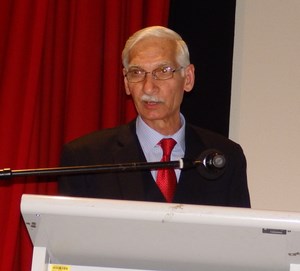 Arif Sadiq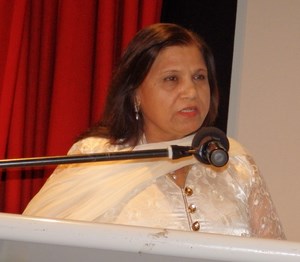 Farhat Iqbal
Shujaat Nafees
Rehan Alavi, Arshad Saeed, Nasim Haider, Shuja Atif, Mohammed Ali Bukhari and Tauqir Hasnain.
>>>>>>>>>>>>>>>>>>>>>>>>>>>>>>>>>>>>>>>>>>>>>>>
Urdu International Australia Give Awards for Life-Time Achievements
The Urdu International Australia awarded four leading writers and poets, Ashraf Shad, Dr. Shabbir Haider, Sadiq Arif and Kaneez Fatima Kiran, for their lif- time work to promote Urdu literature and artistic activities in Australia. Arif Rana, the famous TV personality, was also awarded posthumously for his life-time literary achievements.
The awards were presented by Abdul Majid Yousfani, the Consul General of Pakistan, Uzma Gilani, Ashfaq Hussain and Qaiser Wajdi while Dr. Yasmeen Shad, Huma Mirza and Sadiq Arif read the citation.
The following is a brief of those who were awarded for their life-time literary work:
Ashraf Shad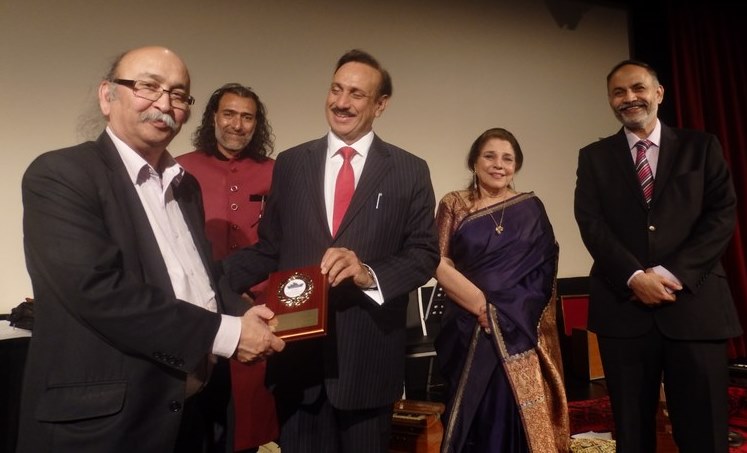 Ashraf Shad, a journalist by profession, is also known around the world for his writing and poetry. He has won Prime Minister Literary Award from the Pakistan Academy of Letters for his first novel 'Bewatan' and has published 12 books including 3 novels, 3 collection of poetry, one collection of short stories, a collection of his interviews, 2 research work and a compilation. He is also the founder of the Urdu Society of Australia and the Urdu International Australia.
Dr. Shabbir Haider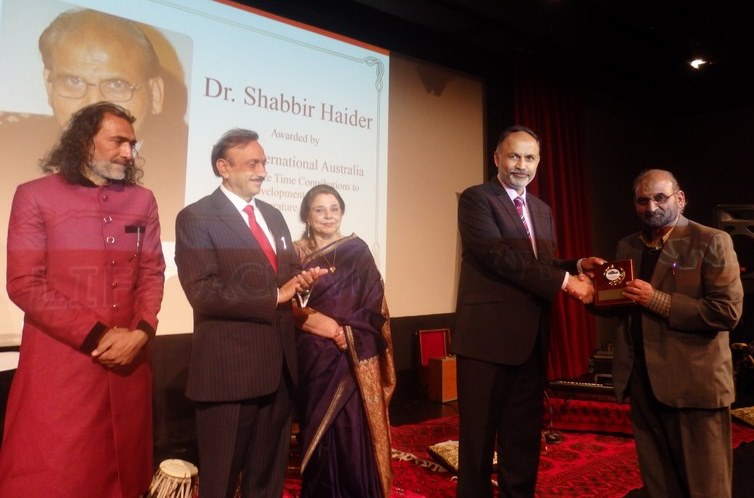 Dr Shabbir Haider belongs to an eminent family of Jehlum and migrated to Australia almost 40-year ago where he is a medical practitioner. He is one of those few who started literary activities in Australia and has been the president of Urdu Society of Australia and Urdu Forum for many years and is the founding patron of the Urdu International Australia. 'Sarmaya', the collection of his poetry, was published few years ago and another is under print.
Arif Sadiq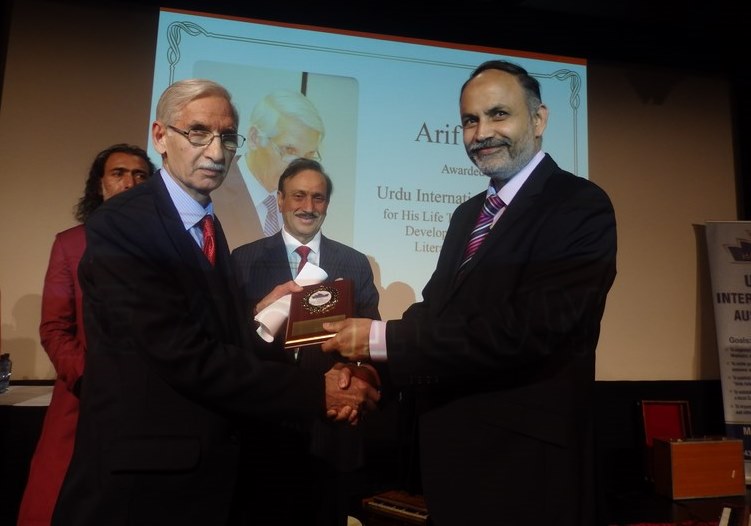 Arif Sadiq is a poet of his own diction and is an official of the NSW Government for few decades. He is an old hand at organizing literary activities in Sydney and has been the General Secretary of Urdu Society of Australia and the Urdu Forum Australia. He is also a literary critic and is the Founding member of the Urdu International Australia and is in the editorial board of its Magazine.
Kaneez Fatima Kiran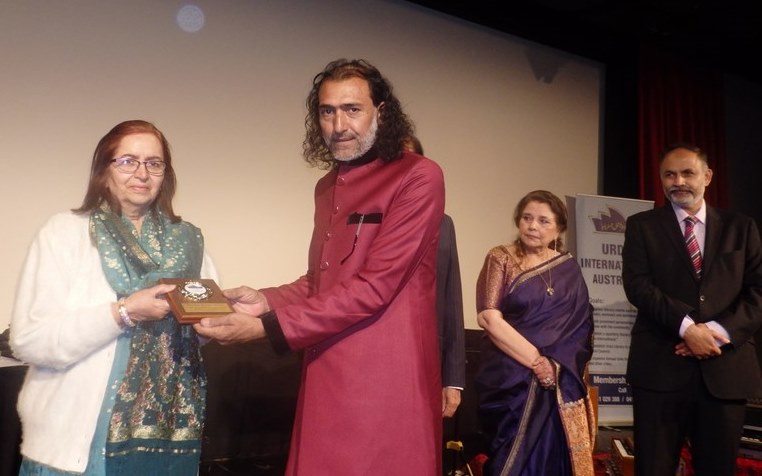 Kaneez Fatima Kiran is a poet, short story writer and translator. She is a gold-medallist from Karachi University for her Masters in Urdu literature. She was one of the founders of the first literary organization in Sydney, Anjuman Taraqqie Adab. She is also credited with publishing the first Urdu magazine 'bazme Adab' from Sydney. Her collection of poetry and short stories were published few years ago.
Arif Rana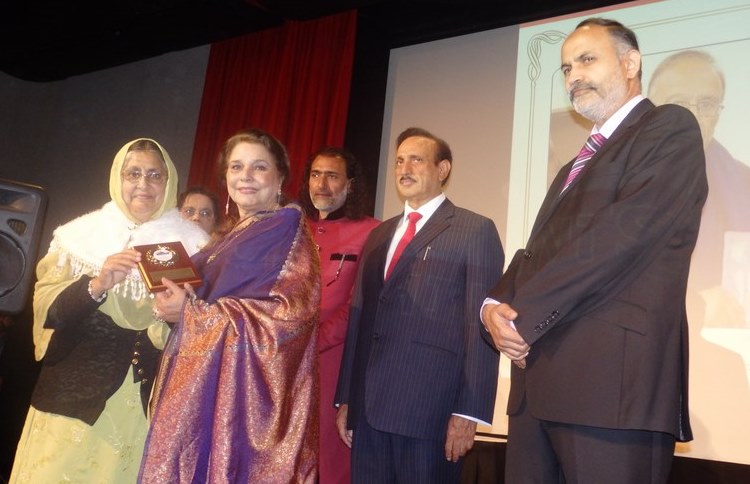 Arif Rana was awarded for his life-time creative work posthumously. He is known as a senior TV producer and for his popular TV show Neelam Ghar. He was also a poet and short story writer and his two books were published during his life while his novel is now under print. His award was received by his TV producer wife Farida Rana.