Sada-e-Watan Sydney
Sadaewatan@gmail.com
Ashraf Shad, Acting High Commissioner Asima Rabbani, Dr. Mehreen and Uzma Gillani
Pakistan's Acting HC Asima Rabbani and MP Mehreen Faruqi attended Eid Milan organized by Urdu International
Asima Rabbani, Pakistan's Acting High Commissioner in Australia and Dr Mehreen Faruqi, Member NSW Parliament, lauded the efforts of Urdu International Australia in promoting the interest of the community in literary and intellectual discourse.
They were speaking as the chief guests of the Eid Milan Party organized by the Women Committee of Urdu International Australia.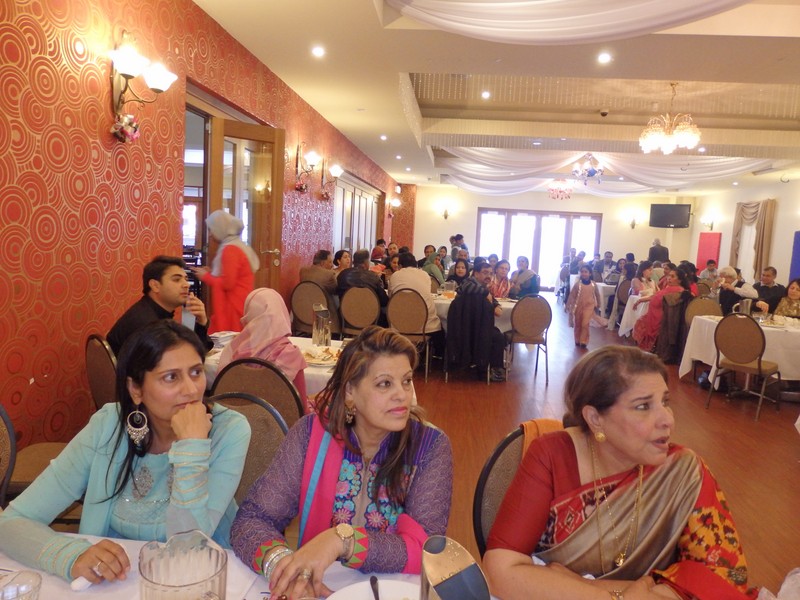 "What I liked about your function was that there was no segregation and the atmosphere is quite relaxed," Asima Rabbani said and expressed her pleasure that Pakistani women are also achieving honours In Australian society.
"I always enjoy meeting professional women as I believe we should support and encourage each other. I believe that Pakistani professional women are not in profession for the sake of just having a profession. They are in profession because they are passionate to bring a positive change in Pakistani society and the world in general," said the Acting High Commissioner.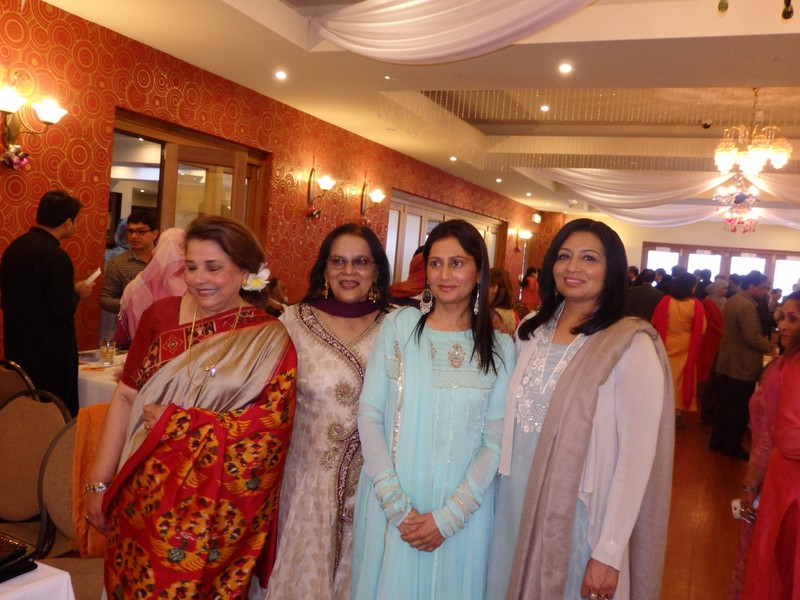 Dr Mehreen Faruqi recited selected couplets of Allama Iqbal in her address and also appreciated women of the Urdu International for independently organizing a successful literary function.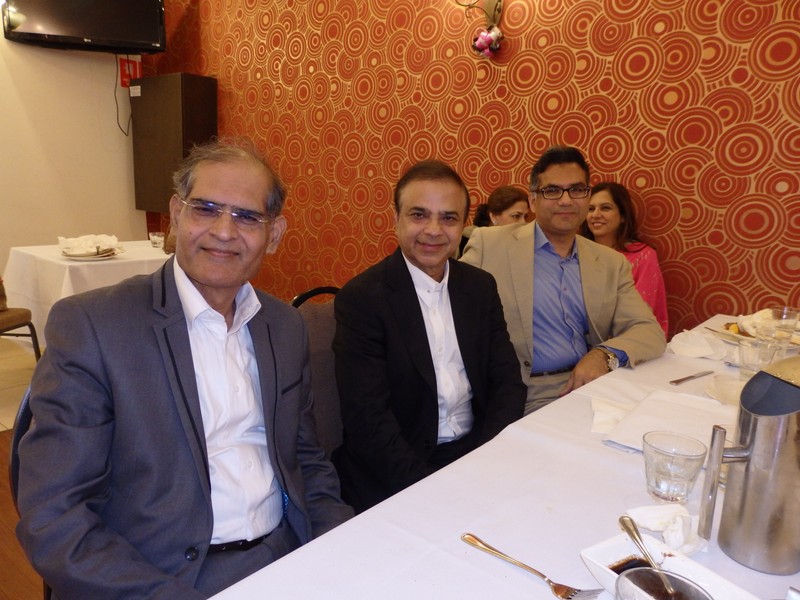 S.Zafar Hussain, President APMA Dr. Sayyed Khan and Consul General Mr.Abdul Aziz Uqaili
Farhat Shabbir, Ghazala Khan, Dr. Kaneez Fatima (Yasmeen) Shad, Huma Mirza and Farhat Iqbal are the members of the women Committee of Urdu International that organized the Eid Milan Lunch.
Dr. Fatima (Yasmeen) Shad welcomed the guests and briefed them about the activities and achievements of the newly formed organization.
"Urdu International will organize a big event on 20 September in the memory of Habib Jalib,along with an international Mushaira, and it will be the first time there won't be any ticket for an event of this scale," she told the 100-strong audience.
Ghazala Khan introduced the chief guests and commended the political achievements of Dr Mehreen Faruqi describing her as the role model for Pakistani women in Australia.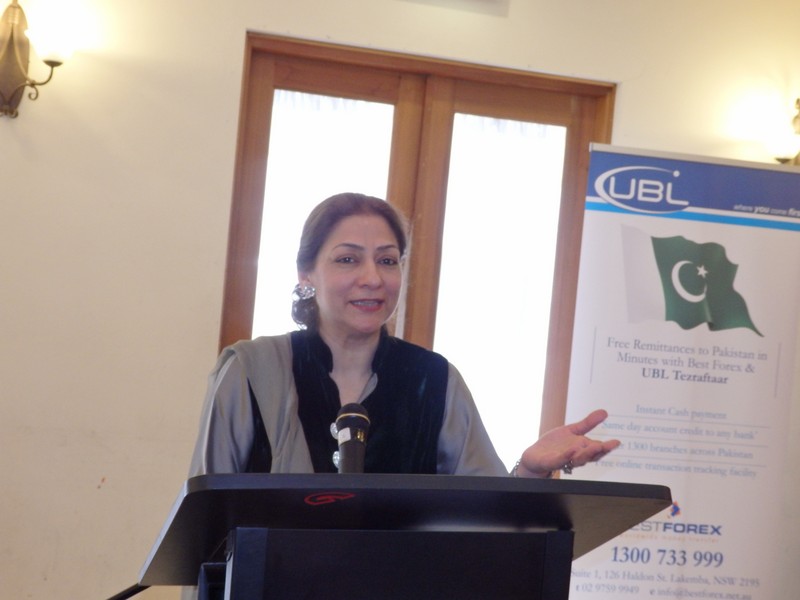 Huma Mirza (MC)
A short Mushaira was compared by Huma Mirza and those who recited their poetry included: Dr shabbier Haider, Ashraf Shad, Sadiq Arif, Shuja Atif, Javed Nazar, Farogh Zaidi and Nasim Haider.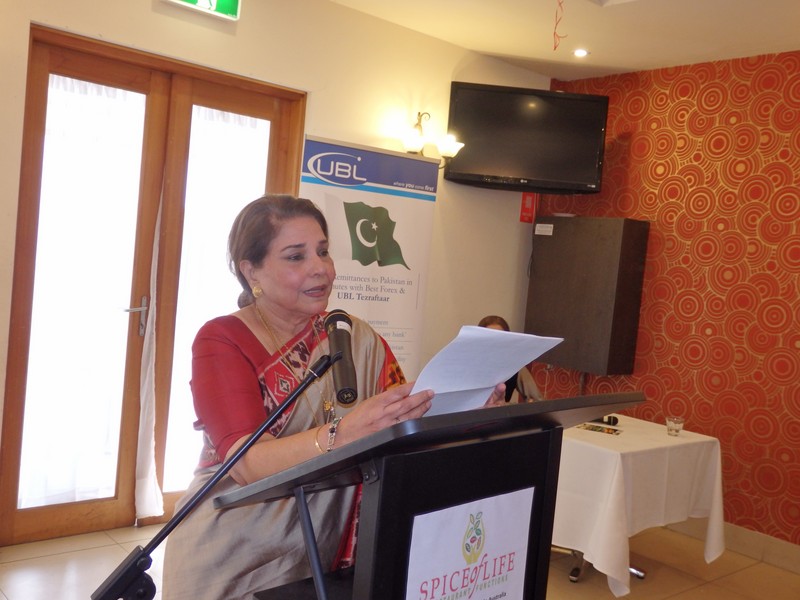 Uzma Gilani
The famous Pakistani artist Uzma Gilani recited the unpublished poetry from Ahmed Faraz and a new ghazal of Ashraf Shad. She also read a piece from the book of famous satirist Shafiqur Rehman in a dramatic style.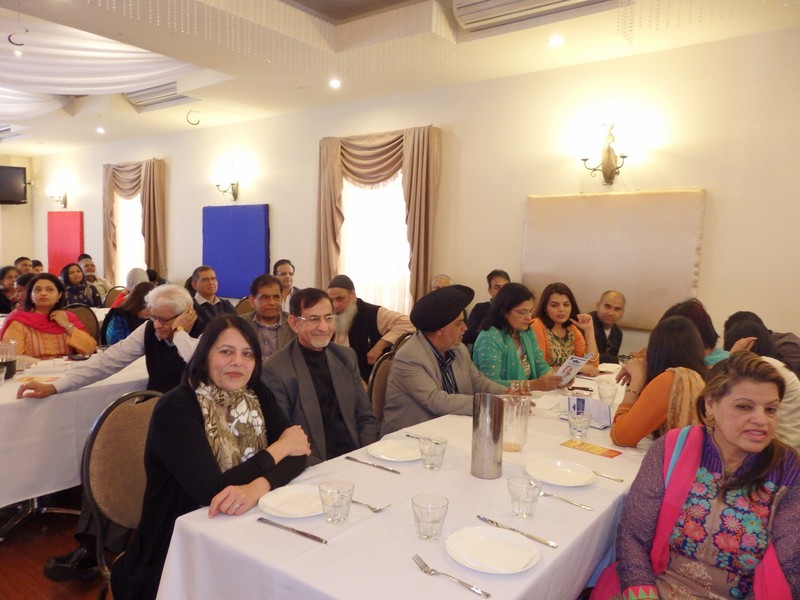 Bait Baazi, the poetry competition, between male and female guests was the highlight of the program where many guests participated from both sides. Saba Abdi, Kaneez Fatima Kiran and Sadiq Arif acted as judges and female team, led by Shehrun Nisa Faiz, was declared the winner.
The program was held in Spice of Life, Sydney's leading Pakistani restaurant.Urdu International Australia was formed only three months ago on the initiative of Ashraf Shad, the famous Urdu novelist, poet and journalist.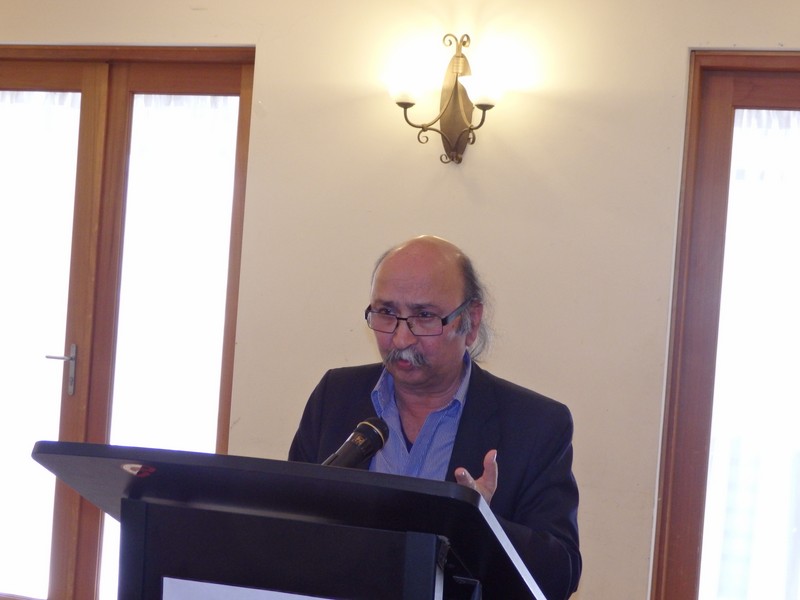 Ashraf Shad Uzma Gillani