Sada-e-Watan Sydney ™
sadaewatan@gmail.com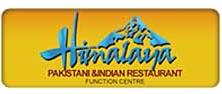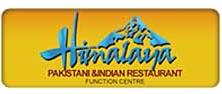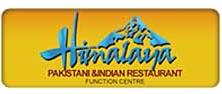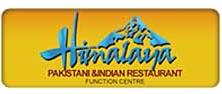 Ustad Mushtaq Ahmed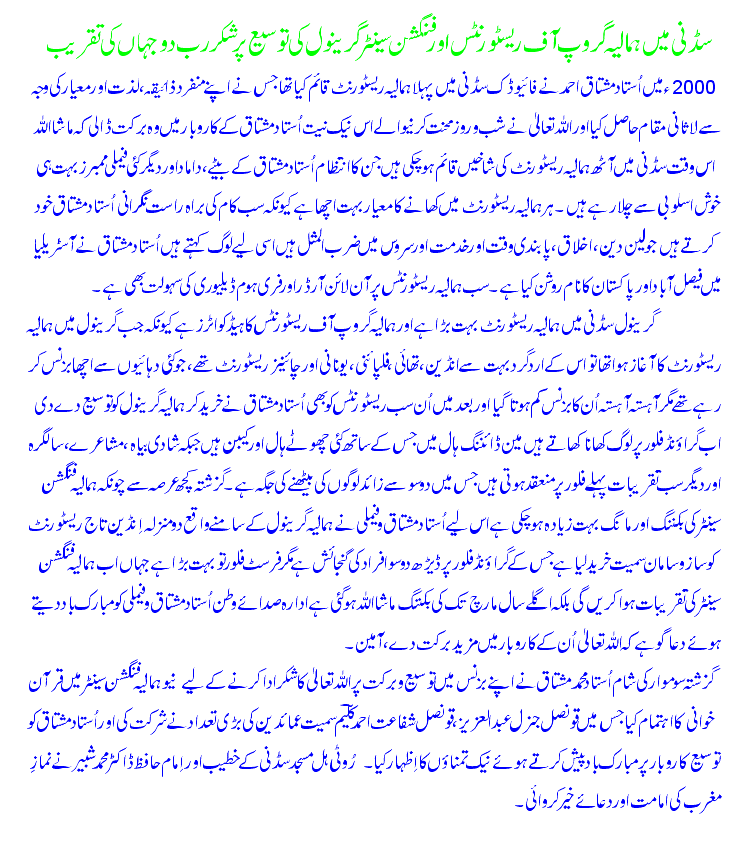 *************************************************************************
Quran Khawani on the extension & Renovation of the Himalaya Pakistani /Indian Restaurant & Function Centre Granville Sydney
Himalaya Pakistani Restaurant is a truly family run business originally started in Five Dock in 2000. The Himalaya Restaurant was founded by the master chef Ustad Mushtaq Ahmed.
Thanks to Allah and loyal customers & the hard work of the Himalaya family and teams the business has grown and now has 6 venues across Sydney, making it one of the leading Pakistani/Indian restaurant businesses in Sydney.
Himalaya is also a leading wedding caterer offering both onsite and offsite catering. Large function centre in Granville can host private ceremonies and parties up to 200 in size. Himalaya can also cater for very larges group's offsite.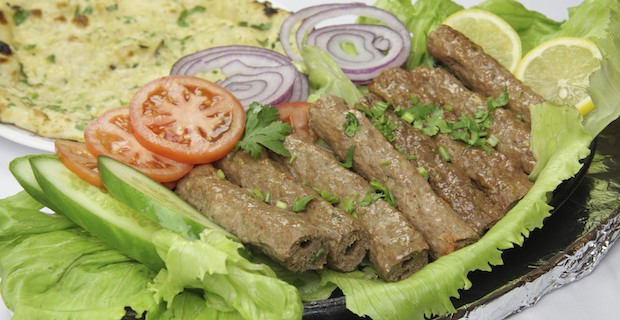 Himalaya is an authentic Pakistani/Indian Restaurant specializing in Tandoori, Mughlai, vegetarian and non vegetarian dishes. At Himalaya, you are invited to experience Pak/India's world known cuisine across an infinite palate of flavours. The result is an exotic blend of taste, texture and form that encompasses a wealth of regional specialities. Please drop in for an unforgettable experience of great service and authentic food not found anywhere else…. surely you won't be disappointed!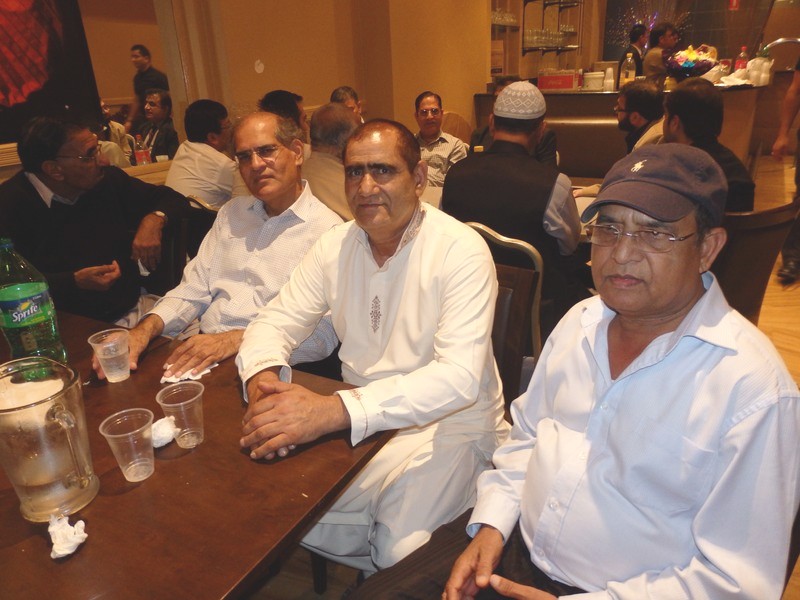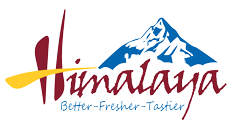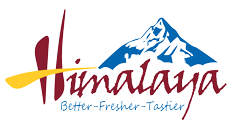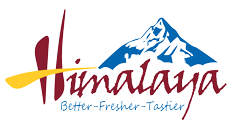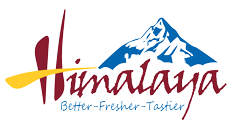 According to Ustad Mushtaq Ahmed, Founder - Himalaya Restaurants:
"I founded the Himalaya Restaurant in Five Dock in 2000. Since then, we've built up 6 venues stretching across Sydney. Right from the start, my focus has been on you - our valued customer - so that you experience the very best in service and value and so that you keep coming back for more. "
On the extension & Renovation of the Himalaya Pakistani/ Indian Restaurant & Function Centre Granville Sydney, Managing Director of the Himalaya Group of Restaurants Ustad Mushtaq Ahmed arranged a Quran Khawani at the new Himalaya Function Centre located just opposite of the current location at Good Street, Granville Sydney., A large number of Community members and diplomats attended the function. The Imam of Rooty Hill Mosque Dr. Hafiz Shabbir Ahmad special pray for the Business of Ustad Mushtaq Ahmed & family.