Sada-e-Watan Sydney ™
sadaewatan@gmail.com
UWS honours Indian Community


Dr Geoff Lee MP and Chancellor Prof Peter Shergold

University of Western Sydney held an Indian Community Dinner at Parra Villa Function Lounge Parramatta
The University of Western Sydney (UWS) has a major focus on engaging with the local community. It regularly creates opportunities for development of relationships and interaction with external partners. As a step towards this ongoing goal, the University held an Indian Community Dinner at Parra Villa Function Lounge Parramatta Sydney.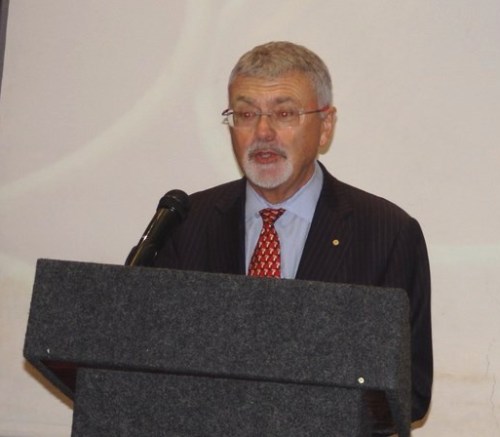 Prof Peter Shergold, Chancellor of University of Western Sydney
The main objective of the dinner was to strengthen the link between UWS and the Indian community as well as provide an opportunity for cultural exchange. The dinner provided an opportunity for community members to meet key people from UWS, find out what UWS has to offer and why UWS is the University of Choice for Greater Western Sydney. It was also an opportunity for UWS staff and students to learn about the Indian culture and community in GWS.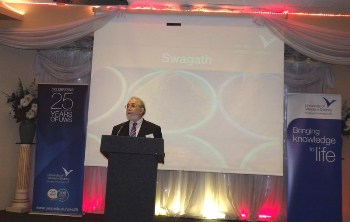 MC Eric Sidoti
Indian students are the third largest ethnic group at the University, and the local students drawn from Greater Western Sydney and international students make a valuable contribution to the student and academic life at UWS. By holding this dinner the University of Western Sydney has celebrated the remarkable contribution Indian students make to the University.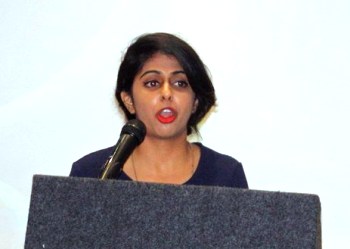 Miss Winnie
At the dinner the gathered audience heard first-hand about university life from UWS Bachelor of Business Law scholarship student Winnie Jobanputra.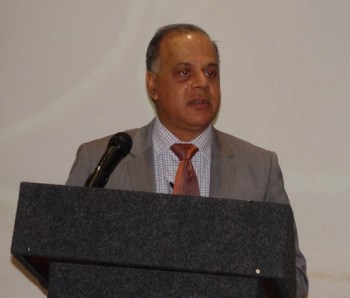 Dr Yadu Singh
The University had also invited Dr Yadu Singh, a leading cardiologist in Sydney who urged all community members to unite for the common good. Later, there was a dance performance which was greatly appreciated by the audience.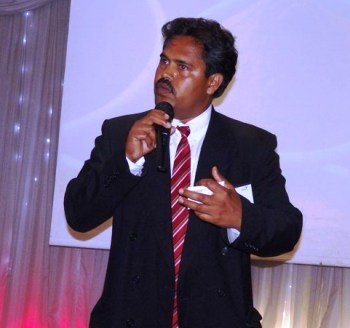 UWS is proud to be one of the most culturally diverse universities in Australia, with more than 100 ethnic backgrounds represented in the student population, and over 20 per cent of staff coming from culturally diverse backgrounds.