Sada-e-Watan Sydney ™
sadaewatan@gmail.com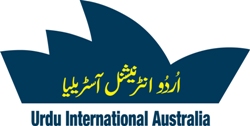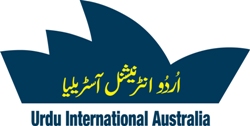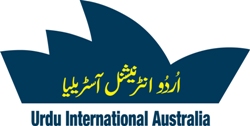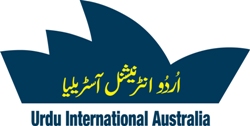 Urdu International to host Wasi Shah in Sydney - Mujahid Barelvi to Recite from his Book and Jyoti Perform 'poetry in Motion'
The famous Urdu poet Wasi Shah will be the toast of the Sydney's Urdu community and will be the Chief Guest at the literary event organized by the Urdu International Australia on the occasion of its first anniversary on Saturday 2 May, 2015 at 6 pm at Civic Theatre, Macmahon Street, Hurtsville Sydney.
The event will also feature Mujahid Barelvi, the famous journalist, author and TV anchor, who will recite from his new book.
A unique presentation will be the "Poetry in Motion-a journey of Urdu ghazal" performed by Sydney's leading artist, Jyoti Dixit.
Wasi Shah
Syed Wasi Shah was born in 1976 at Sargodha. Wasi Shah wrote many books, including Mujhay Sandal Kar Do, Mere Ho Kar Raho, Ankhain Bheeg Jati Hain. Mujhay Sandal Kar Do. Wasi has written many plays including Babul, Thorhi Si Jaga Chaiye and Ek Tamanna Lahasil Si for which he was nominated as Best Writer Drama Serial at 1st Hum Awards.

Wasi Shah is the most recognizable face of the present generation of poets in Pakistan. His poetry is deeply romantic and leaves an aura of sweet sadness around us. Born as Syed Wasi Shah in Sargodha, he creates a new environment in his poetry that makes him the favorite of the lover of Urdu poetry.
Wasi Shah started his career as an actor in his own written serial, but left acting in order to pursue his childhood interest in poetry. His poetry books include Mere Ho Ke Raho, Mujhay Sandal Kar Do and Aankhain Bheeg Jati Hain. His most famous Nazm is "Kash main tere Haseen Hathon ka Kangan Hota" that represents his unique style of creativity.
He is also a dramatist, columnist, writer, anchor and occasional actor. He served as an anchor on the talk shows, Raat Gaye and 3 Idiots. He appears on number of talk shows, morning shows and intellectual programs.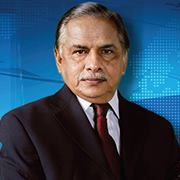 Mujahid Barelvi
Mujahid Barelvi is a veteran journalist from Pakistan and authored several books on Baluchistan and Afghanistan. His book "Jalib Jalib" was launched in Sydney last year and is best seller throughout the world. He is known for his cut throat questioning skills and journalistic integrity. He is alone responsible for bringing hope to the masses by taking their live calls in his numerous shows on politics, over the years. Mujahid was the first Pakistani journalist to enter Kabul in 1979, after the Soviet Invasion.
'Poetry in Motion' by Jyoti Dixit
The highlight of the program will be the dance performance by Jyoti Dixit, the famous Sydney artist. 'Poetry in Motion – the journey of ghazal' is a theme developed by Jyoti who will dance on the rhythm of Urdu poetry of famous maser poets like Amir Khusro and Faiz Ahmed Faiz.
Jyoti has been professionally performing for last 21 years in Sydney and is well known in the art circles of Pakistani and Indian communities. She is also a spiritual counselor a reiki and spiritual healer helping mankind heal stressed hearts.
Poetry of Wasi Shah