Sada-e-Watan Sydney ™
sadaewatan@gmail.com




Iftikhar rana and Amjad Wattoo
Iftikhar Rana hosted a dinner in the honour of Mr. Amjad Wattoo, Co-Founder of Noor Project Lahore
Mr. Amjad Wattoo Co-Founder of the Noor Project Lahore recently visited Sydney and met Australian Pakistani Community. On Tuesday, 6th June 2023, Mr. Iftikhar Rana President Pakistan Australia Business Council hosted a dinner in the honour of Mr. Amjad Wattoo. The dinner was held at the Himalaya Function Centre, Granville Sydney and attended by famous community members. All guests appreciated the welfare services of the Noor Project Pakistan.
Mr. Iftikhar Rana (Host)
The host Mr. Iftikhar Rana welcomes Mr Amjad Wattoo talks about his welfare services and request for practical participation in the different services of the Noor project which is serving disadvantage people of Pakistan.
Chief Guest Mr. Amjad Wattoo briefly talked about his team work for the Pakistani Nation and gives details of the expenses of the all fields. He also explained about the future planning of the Noor Project which is running successfully without any financial difficulties.
Since 2012, The Noor Project is serving the local communities in Pakistan through provision of health, education, food bank and ration centre, orphanage for girls, elderly home, healthcare & dental clinic, vocational centre, legal aid, Food Bank (Monthly Ration) and Feeding Centre (Daily Meals), Elderly Home, Healthcare, Pharmacy, Dental Clinic and Skill Development.
Mr. Amjad Wattoo is Co-Founder, Mr. Khalid Sheikh is Founder, Sir Khalid Ali Khan is President and Col Retired Mussaqaq Hashmi is CEO of the Noor Project.
For further information or donation, please visit:
https://www.thenoorproject.org/
PLEASE VISIT US:
Khaliqabad, Near Gate 1 EME Society
Lahore Pakistan
MAIL US:
infopk@thenoorproject.org
PHONE US:
+92 304 111 4890
Dinner at Granville Sydney in the honour of Mr. Amjad Wattoo, Co-Founder of Noor Project
Reciting of Quran by Chaudhry Anwar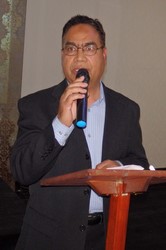 MC; Mr Ashraf Chohan
Mr. Iftikhar Rana (President PABC)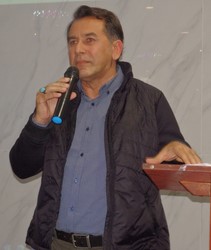 Chief Guest Mr. Amjad Wattoo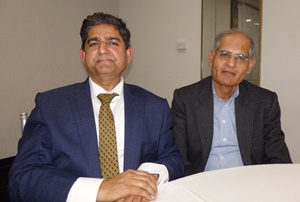 Iftikhar Rana and Syed Zafar Hussain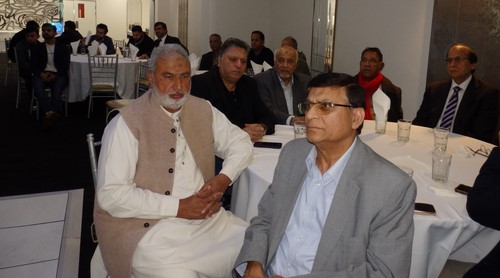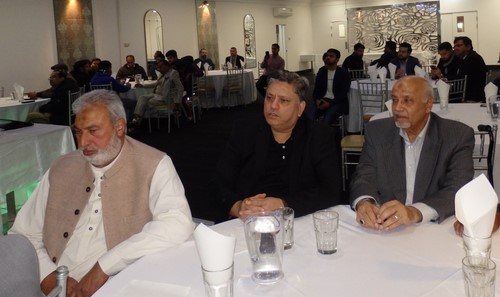 Zahid Rana, Dr Khurram Kayani and Zain Sheriff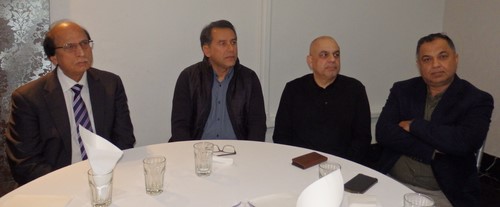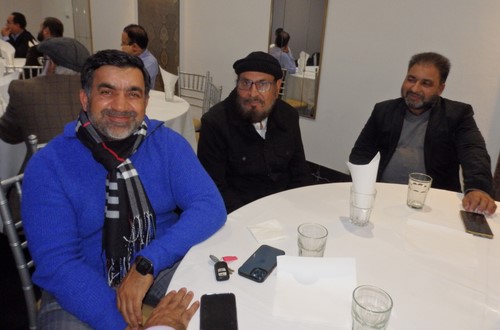 Abbas Rana, Munir Khan and Ijaz Rana of Casula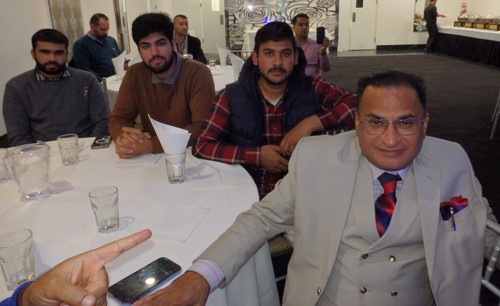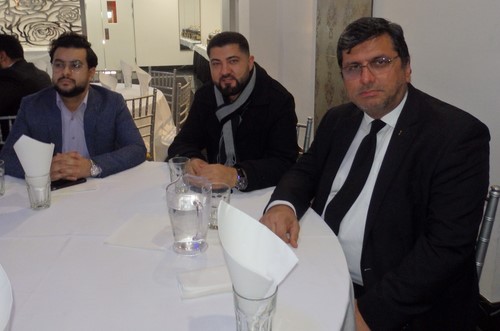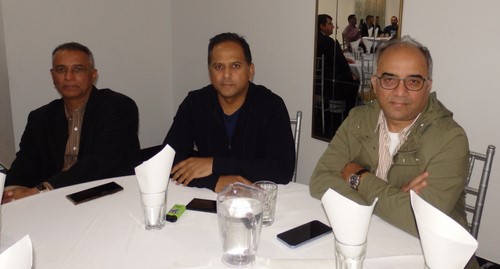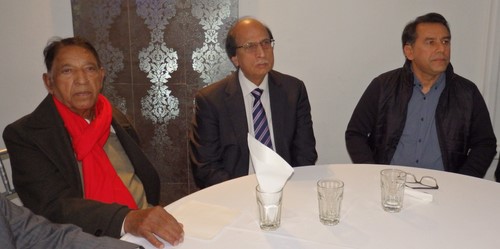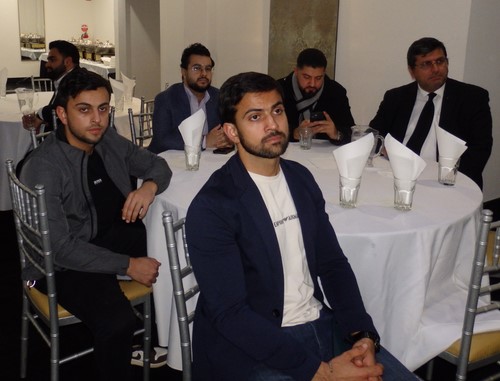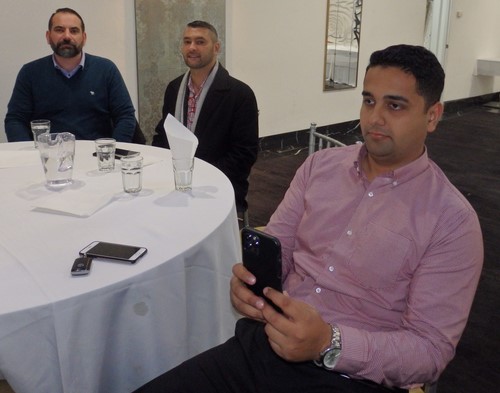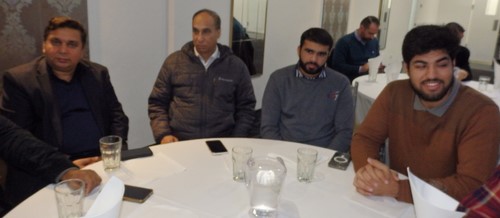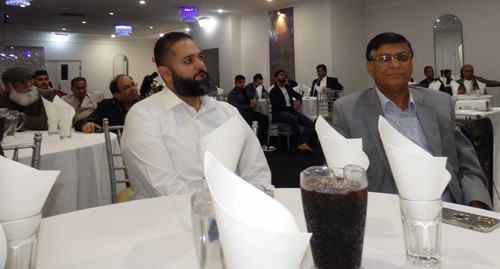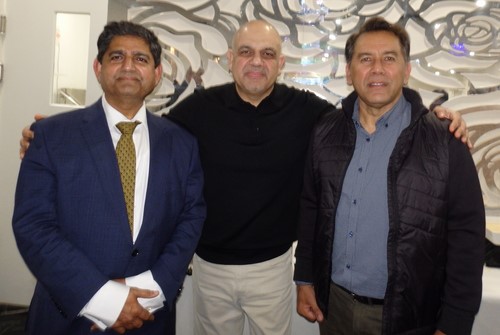 Mr. Iftikhar Rana, Mr. Ashar Nazir and Mr. Amjad Wattoo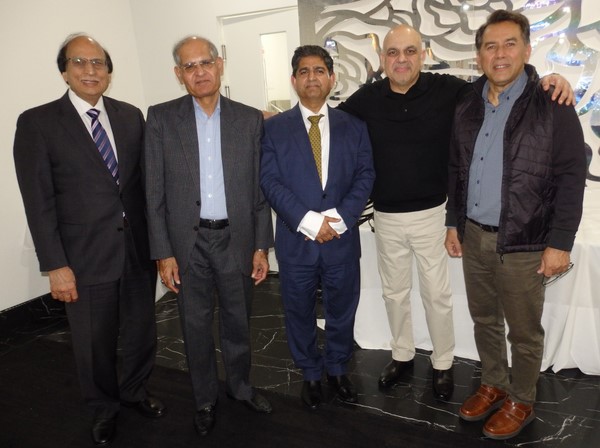 Noor Ahmad, Syed Zafar Hussain, Iftikhar Rana, Ashar Nazir and Amjad Wattoo